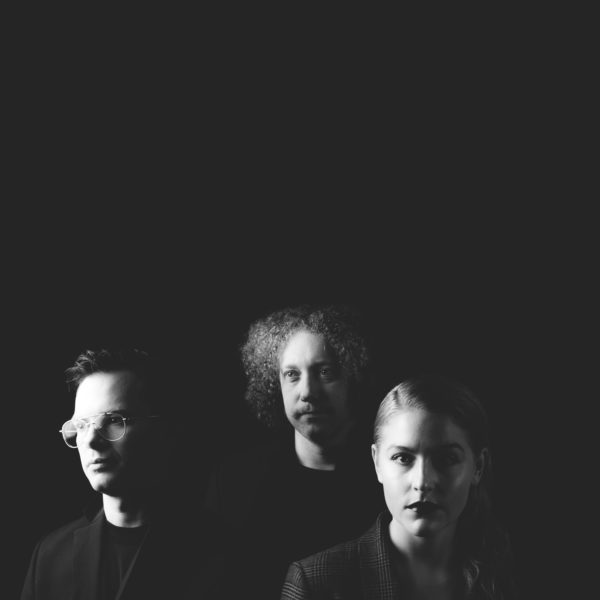 Today we have the honor of premiering the brand new single from Passeport, the Cincinnati, Ohio-based electropop trio of Mia Carruthers, Brian Davis, and Benjamin Hines. They all met while playing in Multimagic and formed Passeport in 2016. Along with "Bengal Light," they'll release a set of singles that will lead to their debut EP, which will be released by Modern Outsider.
"Bengal Light" is pretty much everything good about the electro/synth-pop genre, with a big 80s inspired sound that is led by the strong vocals of Carruthers who pushes the melody forward with confidence and ease. It's a natural pop gem that sounds crystal clear and full of life, the type of smart effortless pop music that you wish was the thing actually dominating those radio airwaves.
You can find your exclusive first listen to "Bengal Light" below, along with a bit of info from the band about the meaning behind the track.
The song itself sounds very aspirational even hopeful. Personally, as a lyricist, I have a hard time penning something that is on the nose "hopeful" in an authentic way — so, I did as I normally do, and just wrote what was going on with me emotionally. There were feelings of distrust and betrayal that I was struggling with and needed an outlet for. I put them into Bengal Light and the floodgates really opened. This song addresses some personal things I was struggling with at the time relating to losing Seb from the group, but it also applies to our current political climate. Paranoia and corruption are underlying themes. Can you trust what's in front of you? What you see? Who you love? I think we're all asking ourselves these questions right now.
---
Join the conversation