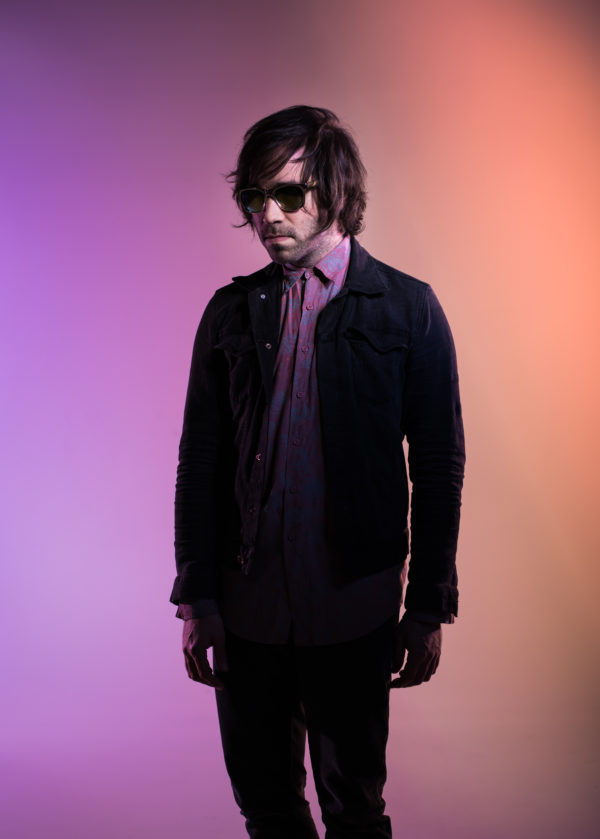 (Photo by Casey Curry)
Los Angeles native Christopher Pappas has made a career as a versatile and prolific composer who has written music for NASA, composed an award-winning off-broadway musical and assembled and conducted his own orchestra, not to mention making music with his group The Everyday Visuals.
He now returns with his other proejct Elle Belle, with the release of the brand new single "WKND," which we have the grand pleasure of sharing with you today as an exclusive first listen premiere ahead of it's release via Little Record Company, the record label of Pierre de Reeder of Rilo Kiley.

The track's release in summer is pitch perfect as the song has a dream-laded late-night feel that captures that calm and collected cool of a nightcap hangout session after a great night out with those closest to you. "WKND" features some lovely complimentary vocal work from singer Kat Myers, who helps push the chorus forward in a big way.
This is the new late night jam that you have been looking for. Smart and well crafted but also full of pop hooks that are simply irresistable.
Enjoy your first listen to "WKND" below along with some of his upcoming Los Angeles live dates.
June 28 – Los Angeles, CA at The Semi Tropic (Listening Party)
July 22 – Los Angeles, CA @ Harvard and Stone
August 17 – Los Angeles, CA @ Echo Park Rising
---
Join the conversation