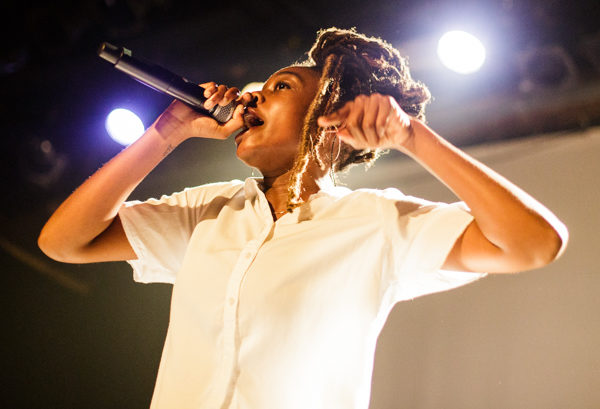 Come to the end of this year, you'll be hard pressed to find a Best Albums of the Year list that doesn't include English rapper Little Simz's magnificent new album GREY Area which was released back in March via Age 101 Music. It's not only the best rap album of the year so far but one of the best of the year, period.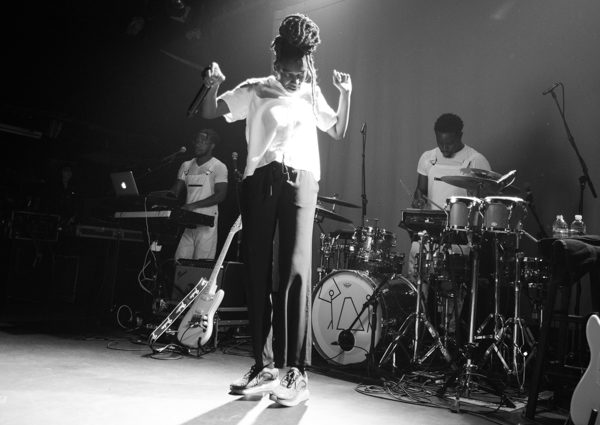 She's been touring hard in support of the album and has come over here to the states and originally was booked to perform at Rough Trade NYC. However, the demand for her show was so high that they moved the show to the bigger space at Music Hall of Williamsburg a few blocks over and she still managed to sell out the show.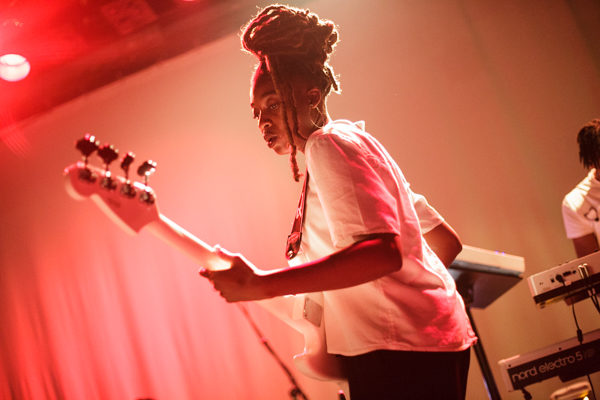 There are some shows that you can tell instantly that this is probably the last time you'll see an artist play in a room this size without it being a special underplay. This became immediately clear during Little Simz's first song of her set, the rousing "Boss," which saw the talented artist emerge with a microphone as she performed her verses, yet the crowd was screaming every word back at a volume you don't often experience at MHOW. This continued all show long, as well as in-between her songs where she had to stop to take in just how immense the applause was.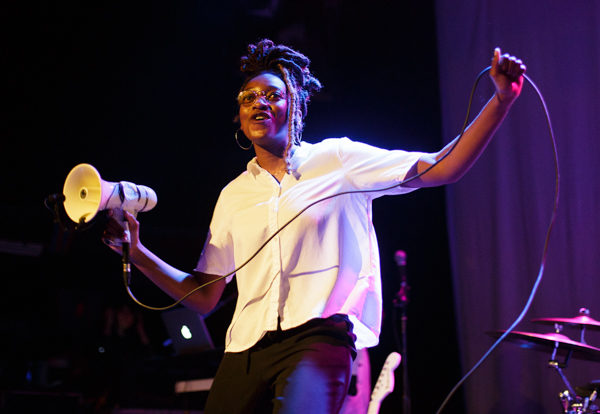 Almost all of the set came from the new album, with a few select older cuts spread out in between. Getting to hear these songs live and see her and her tight live band re-create them only re-confirmed that they're some of the very best songs of this year and that we are witnessing one of the great talents in the game begin her ascent to the top.
Find a full galley of photos of her performance as well as openers April + Vista posted in the gallery below, along with Little Simz's setlist.
April and Vista: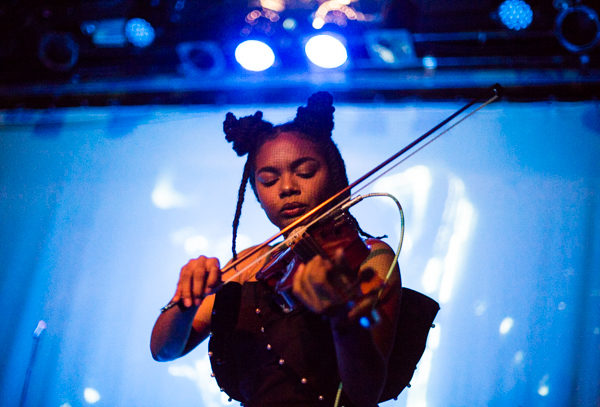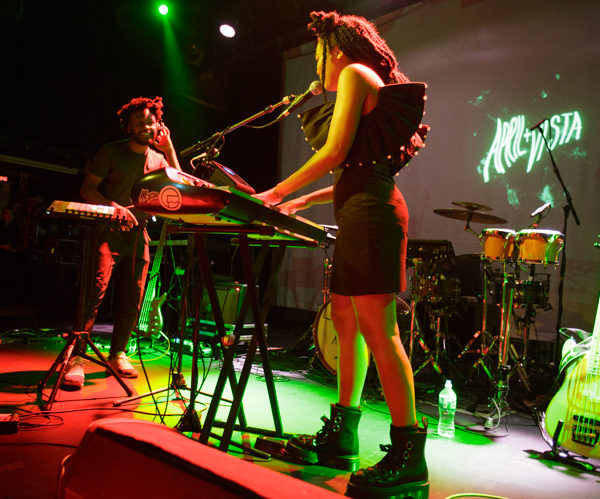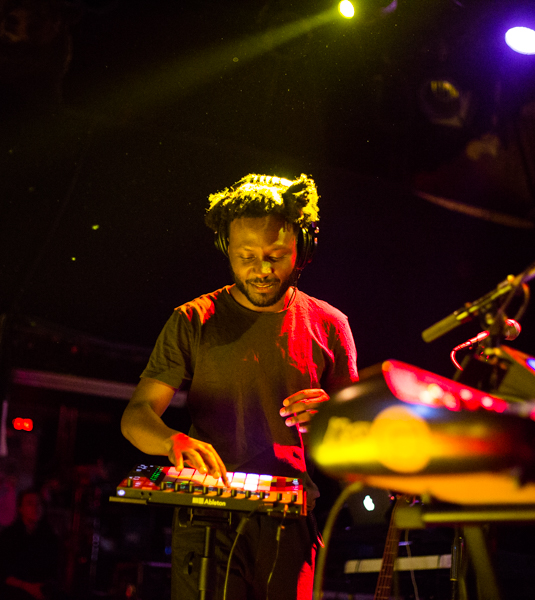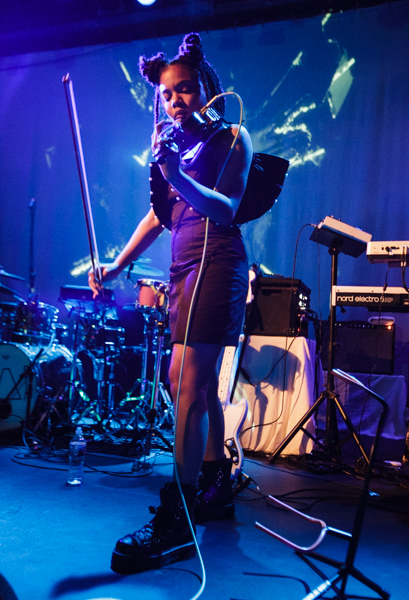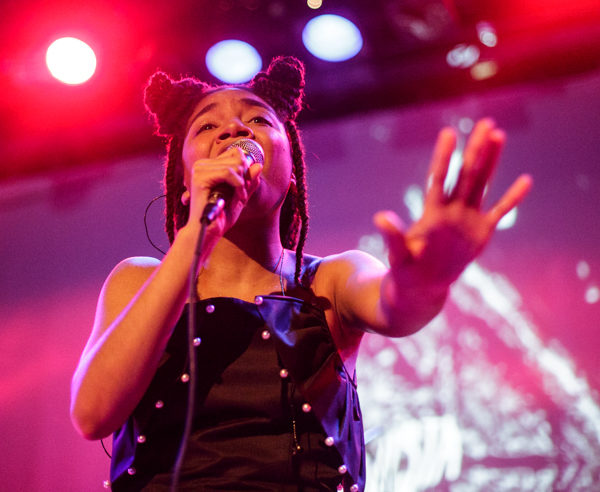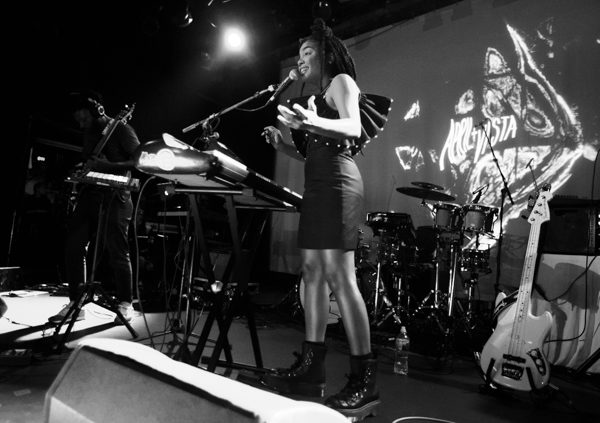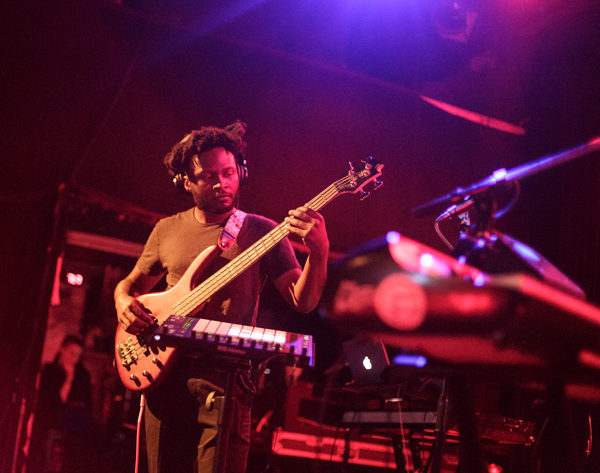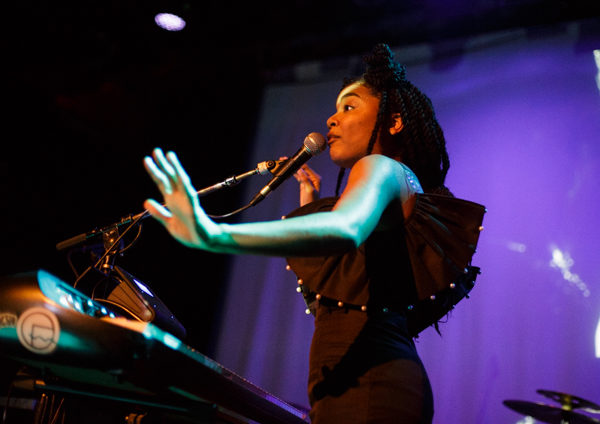 Little Simz: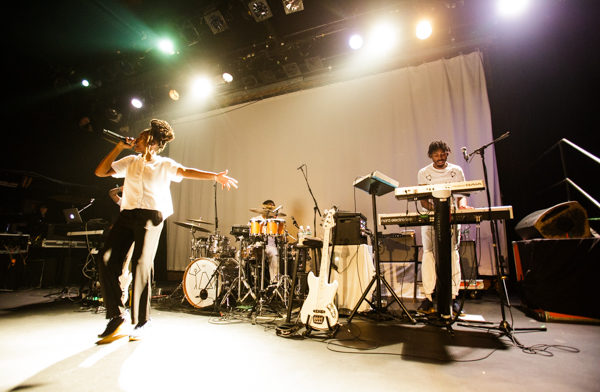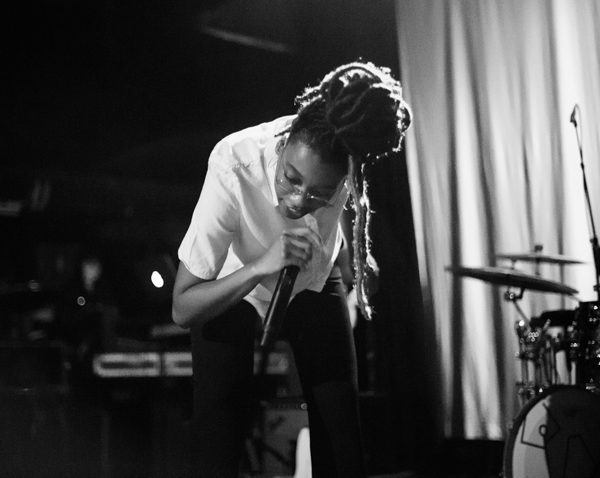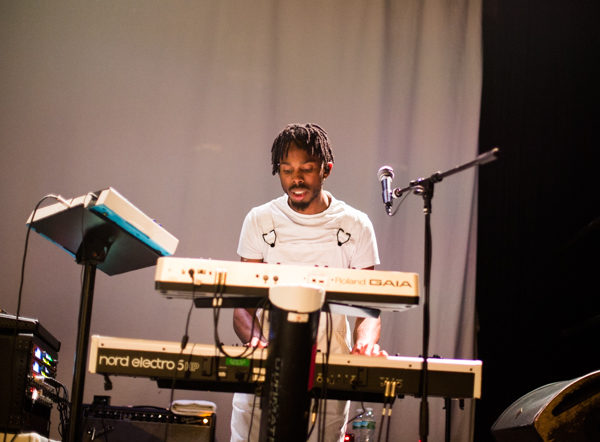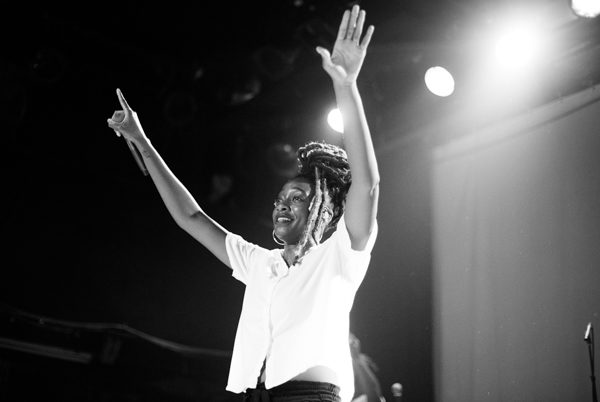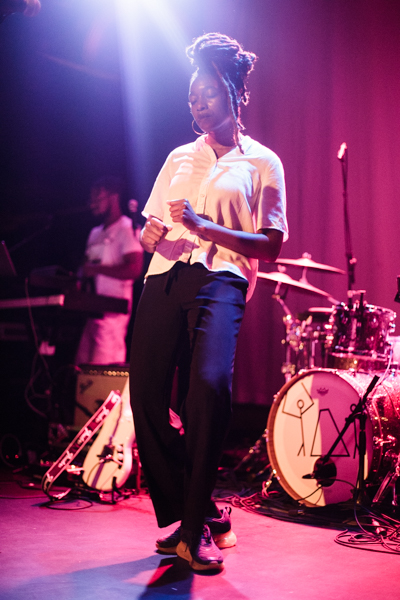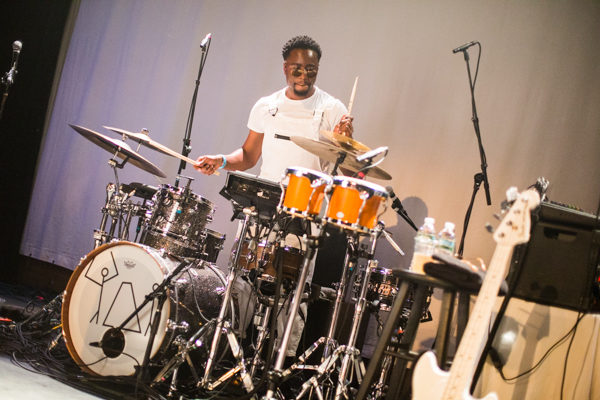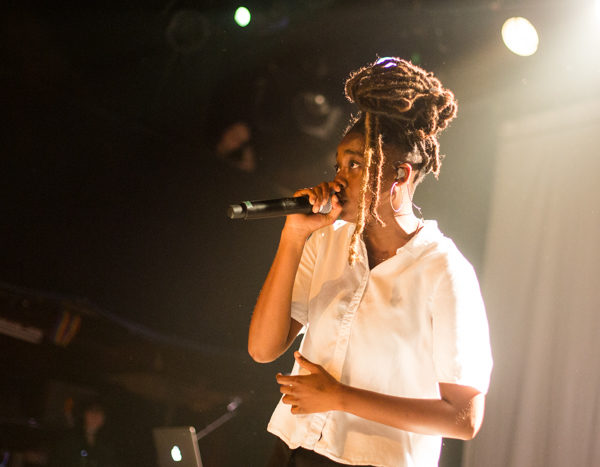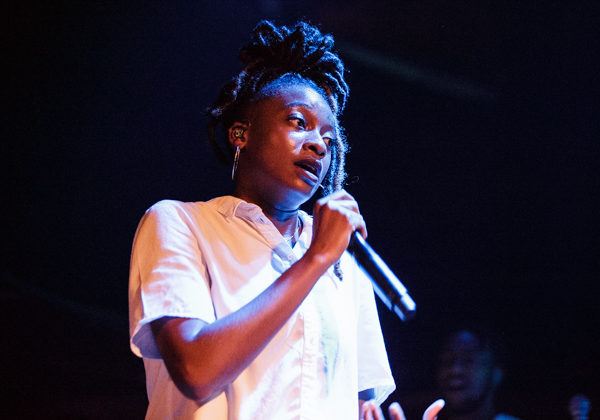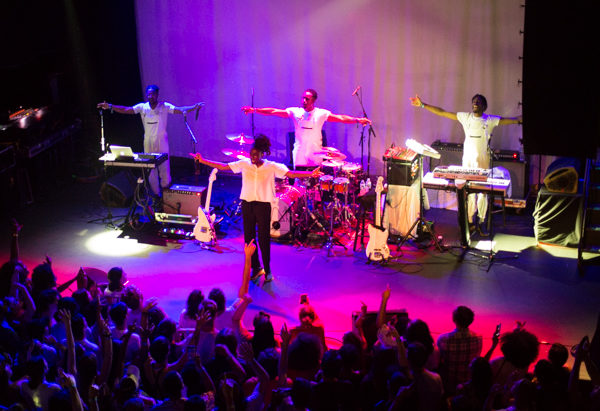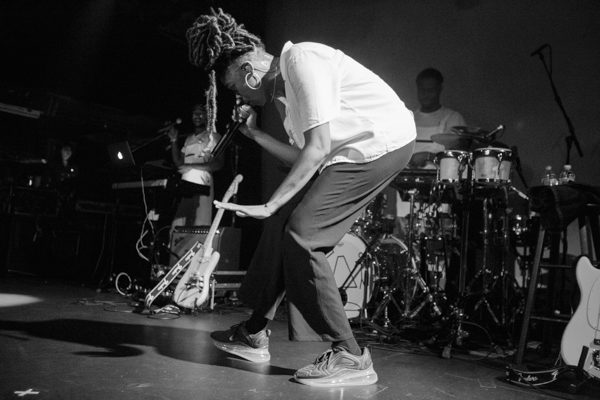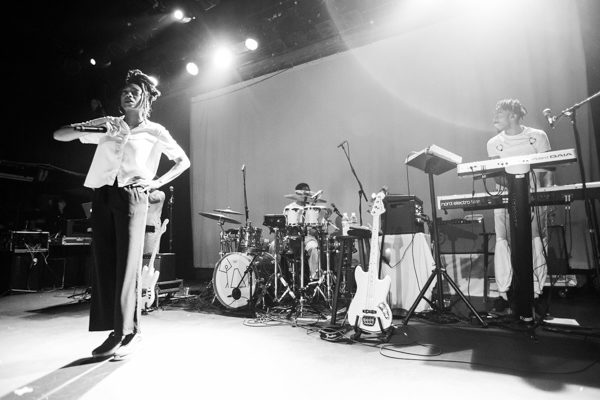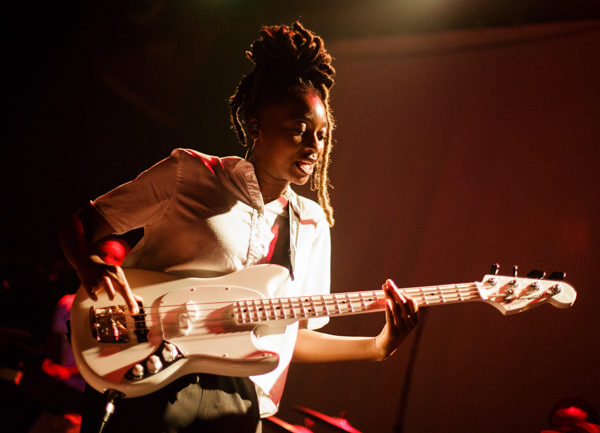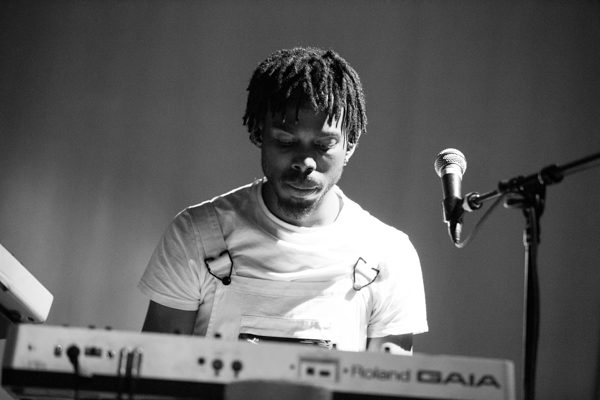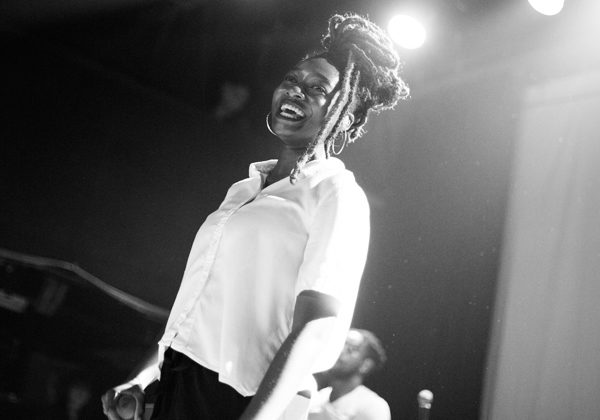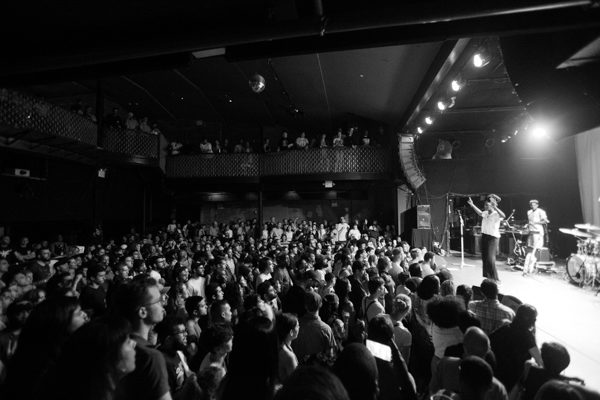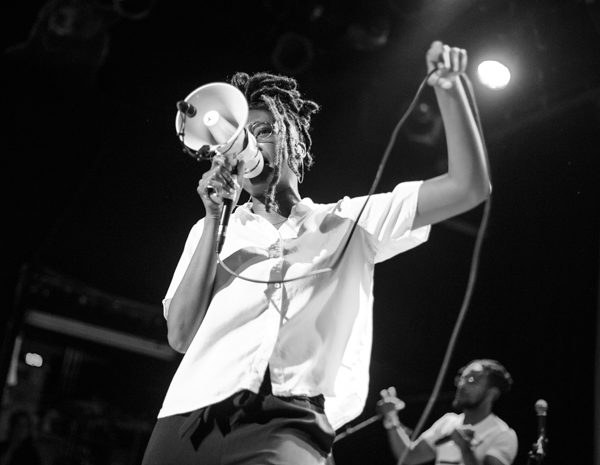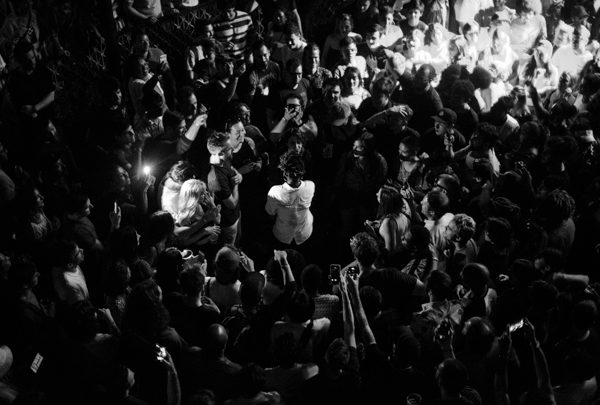 Little Simz setlist:
1. Boss
2. Therapy
3. God Bless Mary
4. Wounds
5. Pressure
6. Backseat
7. Venom
8. Explosive
9. Her
10. Sherbet Sunset
11. Selfish
12. 101 FM
13. Flowers
Encore:
14. Offence