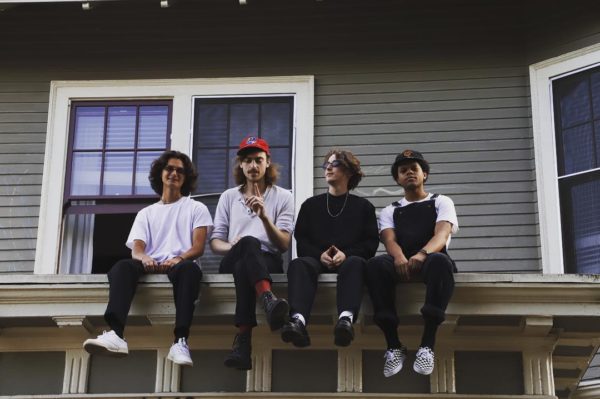 Photo by Kiyo Vigliotti
Oakland indie rock band Same Girls are an indie rock band out of Oakland who released their debut album Young Minded via Text Me Records in September 2018.
The trio of childhood friends, Taifa Nia, Tyler Valentino, and Otto Janes are gearing up for the release of their new single "Wait" tomorrow. But lucky for you, we are the privilege of premiering it one day early for your exclusive listen.

According to vocalist/guitarist Taifa Nia, "Wait" was originally a pre-warmup jam for the band before Nia came up with a hook and thought of writing one verse and a hook like "all the clout rappers do." The track channels elements of classic rock with the swagger of The Strokes, with some big textured guitar work and some sneaky catchy driving hooks while also having a bit of sentiment to it, described as a song that tackles "the loneliness and the heartbreak endemic in our esthetically obsessed clout culture".
Enjoy your very first listen to "Wait" below (and preorder/save it here) and stay tuned for more on Same Girls very soon.
For fans local to Oakland, the band will open up for Monophonics at The New Parish this Saturday night. Find more info on the show right here.