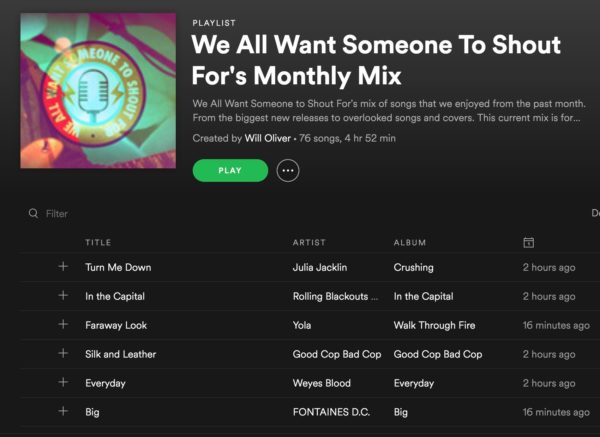 Back in February, we premiered our first ever monthly mix, a Spotify stream of songs that we enjoyed from the month of January.

It didn't take us long to fall behind but we are back with a collection of songs that we enjoyed in February, both from brand new album releases and brand new singles from both established artists and some smaller ones who may be new to you.
Find our mix posted below (or right here) and please feel free to share this link with all your friends and spread the word. We hope to make this a big component to our site this year and in the future. We hope you enjoy!