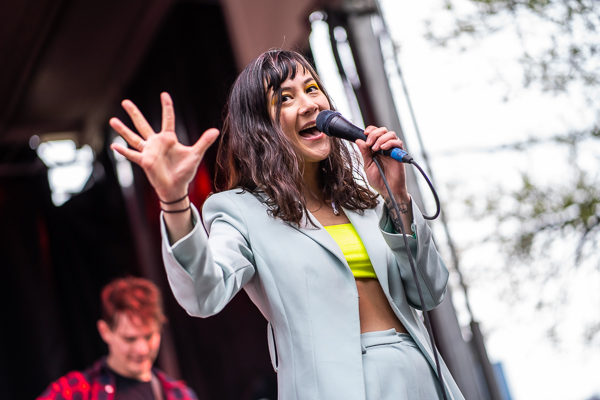 Japanese Breakfast
Photos + Words by Bryan Lasky
On the seventh day of SXSW I went to Luck Reunion and had a solid one day reset from the madness but on day eight it was back to the grind in downtown Austin. I was lucky though as I spent a good part of the day in one venue, a thing my body was happy about as man this festival is such a grind, having any sort of time where you stay at one venue is a good thing. Ad-hoc's party at Cheer Up Charlie's had 12 bands between the indoor and outdoor stage that while mostly rock, strayed to the sides here and there.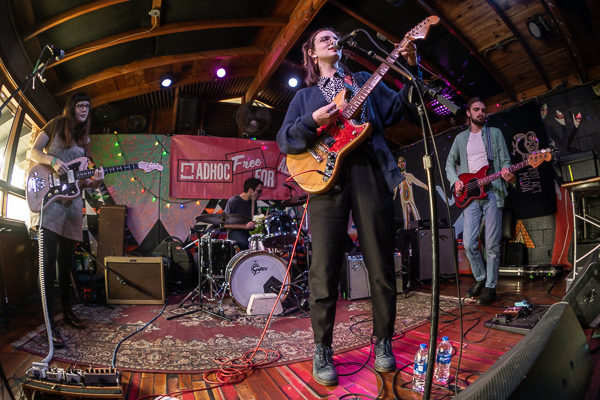 Stef Chura
The day started with
Stef Chura
and her indie rock vibes followed by
Public Practice
who, with their dance-tinged guitar riffs, had the early crowd forgetting that it was the second to last day of the music portion of the festival.
Valley Maker
produced a lot of smooth tunes to vibe out to. Next up was my third time with
Pottery
and it was their best set yet, and after they left the stage they also felt that way. I really like what their throwing down and cannot recommend them enough of you into some solid Talking Heads-style jamming.
Barrie
followed inside and packed a good crowd in for still being early in the afternoon.
Puma Blue
brought some UK funky vibe and saxophone grooves to their mid-afternoon set.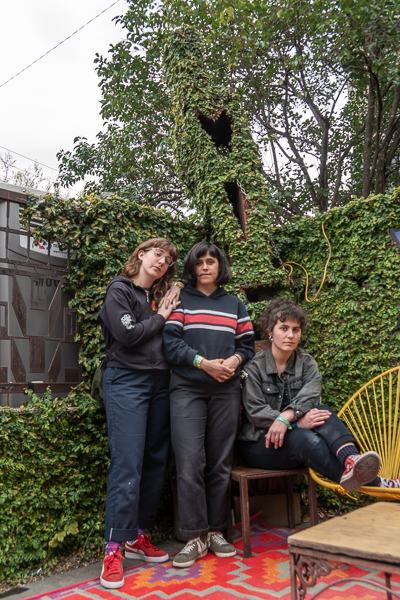 Palberta
Palberta brought their brand of punk rock indoors with all of the quirks and laughs that I expected from them. The ladies never disappoint and while you're watching them it feels like you're in on the joke. It's not for everyone, but when what they do clicks with you, it stays forever. CHAI, the Japanese pop-rock band that were one of the talks of the festival were next. I was incredibly happy they played this all day party as it was my only chance to catch them. They get up on stage, in matching outfits, and everyone thinks to themselves oh that's cute and this should be good, but then they tear into their songs and have such energy and command of the stage that you're blown away. They easily had one of the biggest crowds of the day, who were all in the entire set. Tasha brought just her voice and delicate guitar playing inside, which was a good cool down from CHAI. Tasha's songs were stunning and during the whole set, you could hear a pin drop while she played.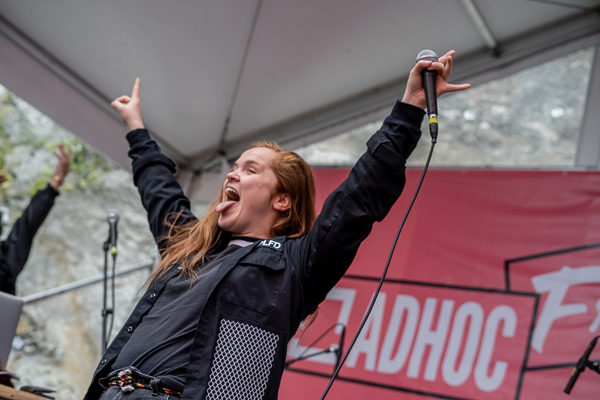 Flint Eastwood
The final three bands of the party were Jerry Paper, who I had seen a few days before and enjoyed the dance-laden songs they brought yet again, followed by Hovvdy and their indie rock vibes to a shoulder to shoulder packed indoor set, and finally Flint Eastwood tearing it down as the final act of the day. She wasn't feeling great before the show, but as soon as she got on stage you would never know. She jumped, danced, and sang her heart out, which the crowd did right back at her the entire time. After a few goodbyes with new friends made, I huffed it across town, fairly quickly, to see Japanese Breakfast play at The Container Bar. Watching Michelle Zauner bound from one side of the stage to the other, and eventually into the audience, was a sight to behold as the sun slowly started to come down on the day.
It was time for the first meal of the day and some downtime before getting right back to it at the Fender Next Big Thing Party where I was able to witness two bands that had been on my must-see list. Liily and Psychedelic Porn Crumpets both put on fantastic sets. Liily are an LA-based rock and roll band that plays like they are straight out of the 70s, but none of them are old enough to drink yet. The hard-hitting tunes and showmanship were a spectacle to be seen. Psychedelic Porn Crumpets from Australia jammed heavy on their songs and a lot of headbanging ensued from both them and the crowd. Both bands are young and should be on your radar immediately.
It was off to the British Music Embassy for a couple of bands, with one being very high on my list of had to see acts during the festival. Dylan Cartlidge played a set of very funky tunes with an absolutely glorious singing voice. He also did a complete freestyle rap that was fun and completely off the cuff. When his set ended I looked at the time and noticed I could quickly run to another venue to see an act that I had wanted to see for years now, so I took a couple of other photographers and we raced to the outdoor stage of Palm on 6th and witnessed Jojo Abot. You don't watch her set, you witness it. The stage was blessed with some incense and Jojo began looping her voice and various other sounds. She took the stage with two drummers she had just met a few days beforehand and you would think the three of them had been together for years. Projections displayed above them and Jojo never let up and had a crowd dancing and partying for the whole 30-minute or so set. Everything about this set felt life changing and if you can see her you have to immediately.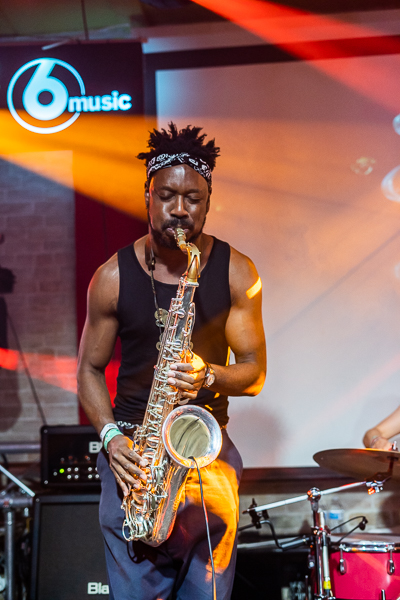 The Comet is Coming
After that we trucked it back to British Music Embassy for The Comet is Coming, one of my most anticipated sets and it lived up to everything and even had a mosh pit break out at the end of it. The Comet is Coming is a psychedelic jazz trio based out of the UK, that incorporates funk, punk, rock, and electronica into their sound. Saxophonist Shabaka Hutchings, or King Shabaka as he is known in this band, is just an absolute monster on the instrument. Dan Leavers, aka Danalogue, is a site to be seen on the keys. His energy matched the crowds and continuously was getting them riled up. Max Halley, aka Beta Max kept the music moving with a constant barrage from the drums. It was fun to see David Fricke, one of the most famous music writers in the world, to be taking in this set on a late Friday night. I was happy I had convinced a few people to come to this with me and they were absolutely blown away. I was going to go home, but someone coaxed me to go to the Mohawk to see The Nude Party, which honestly didn't take much coaxing. The crowd was rowdy and moshed and crowd surfed throughout the set. The Nude Party always put on a great show and they put a little extra energy into it as it was their last of the festival. Finally, it was time to rest after one of the best days of music I saw while down there.
Stef Chura: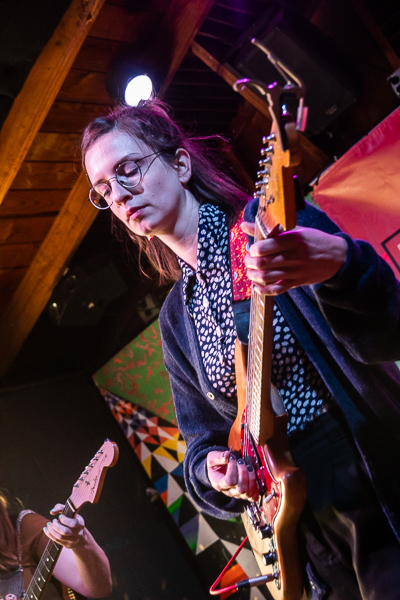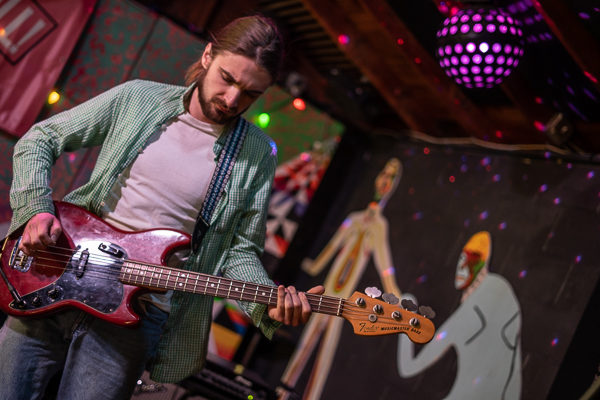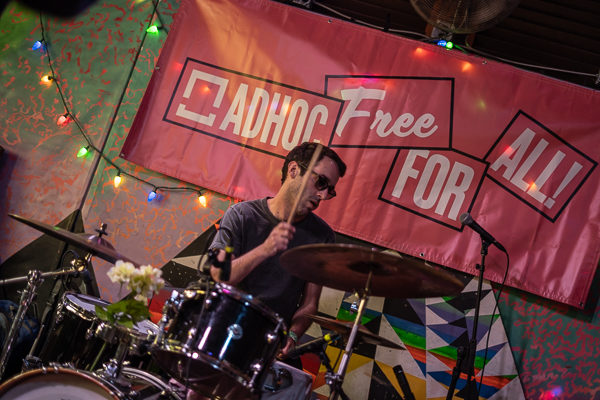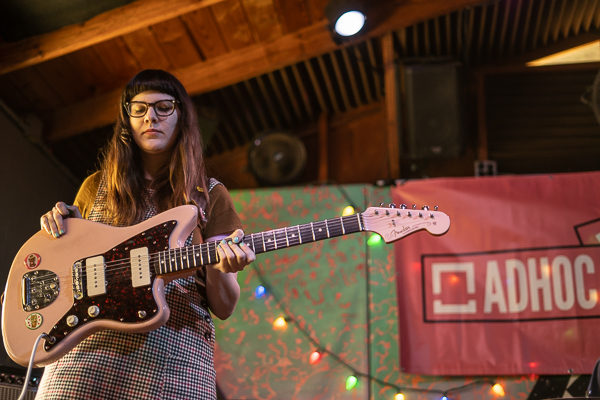 Pottery: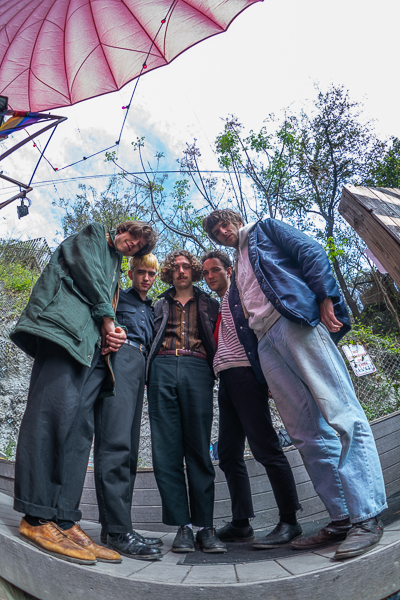 Public Practice: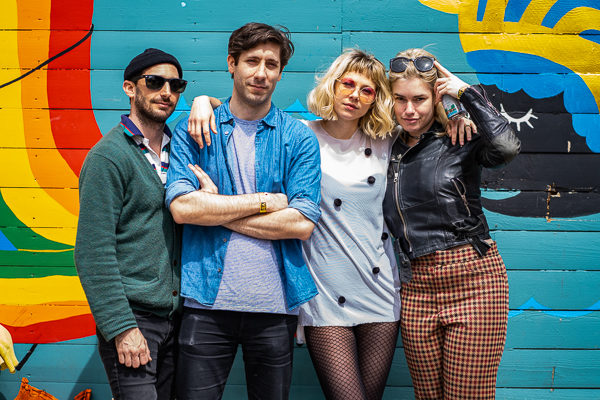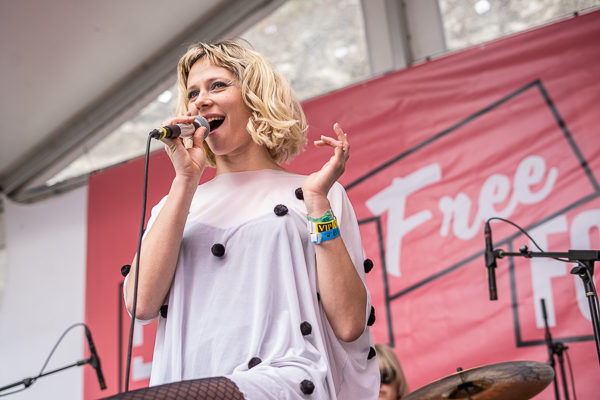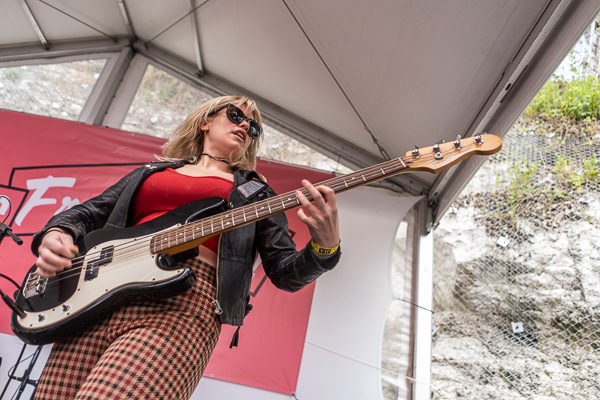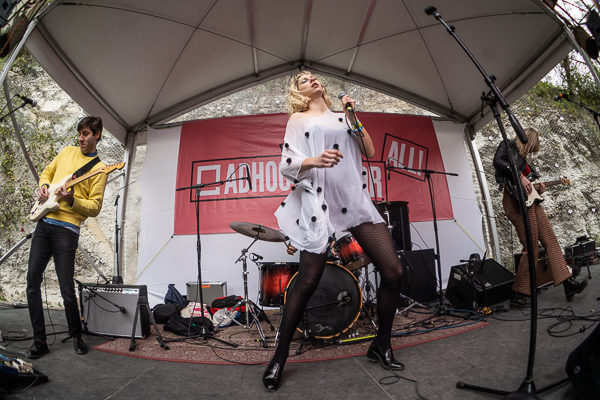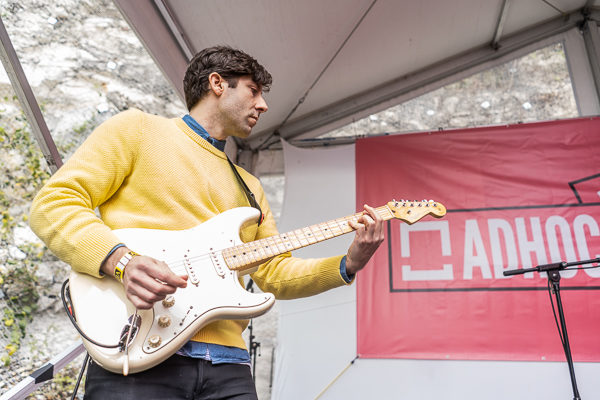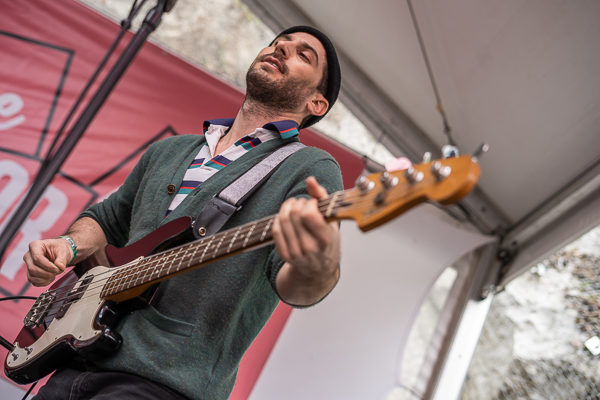 Valley Maker: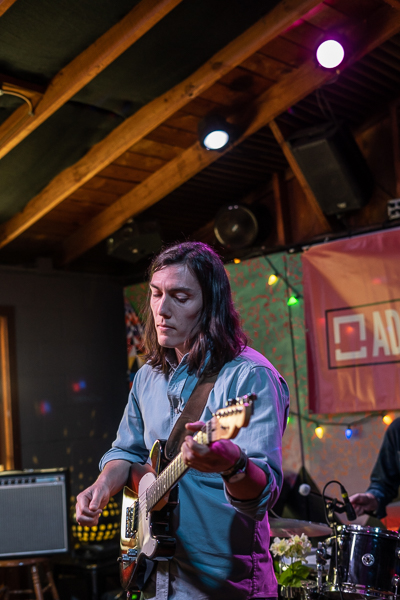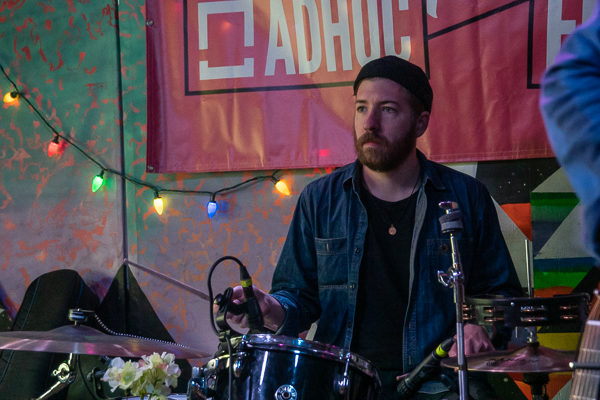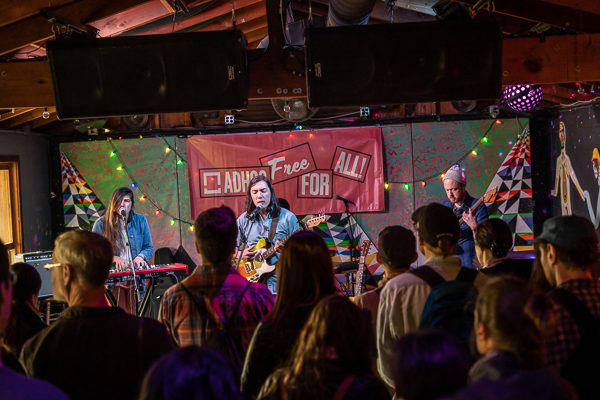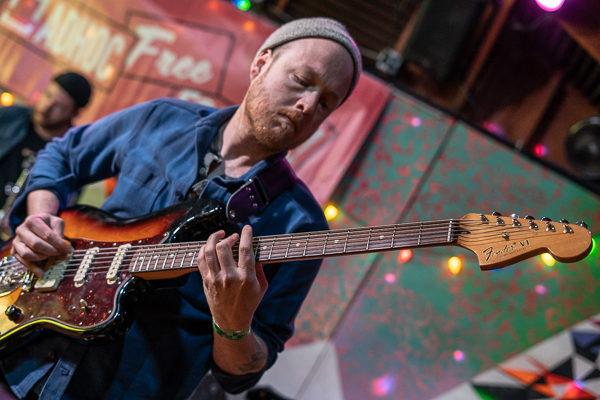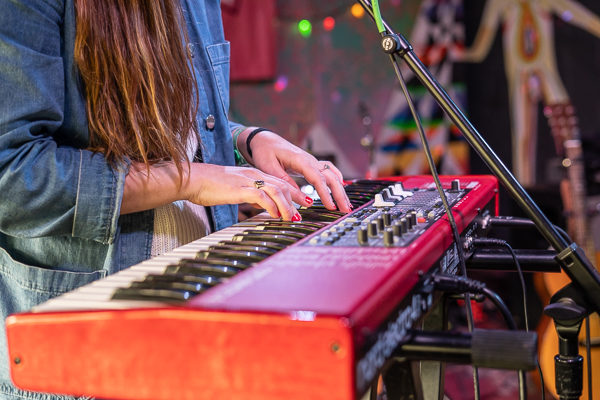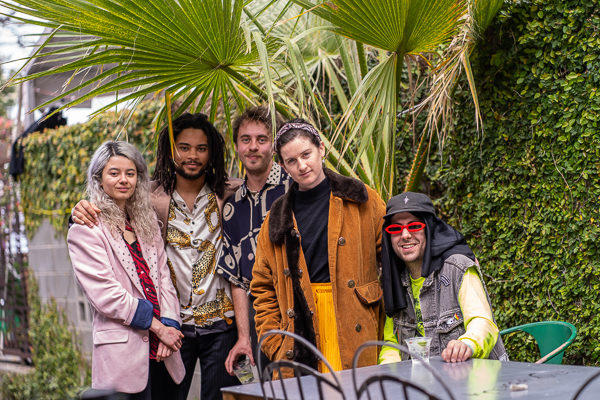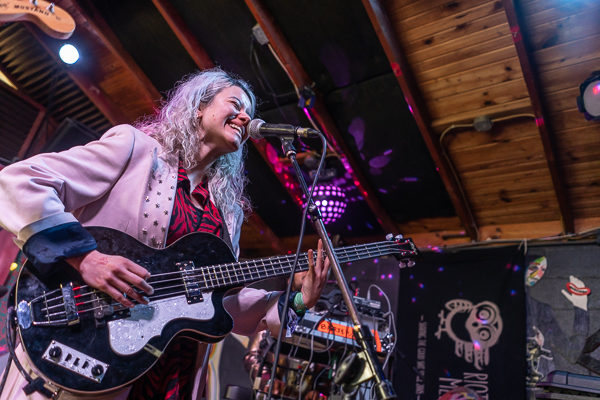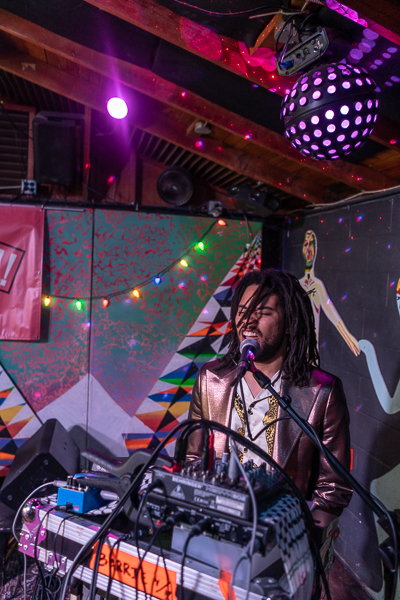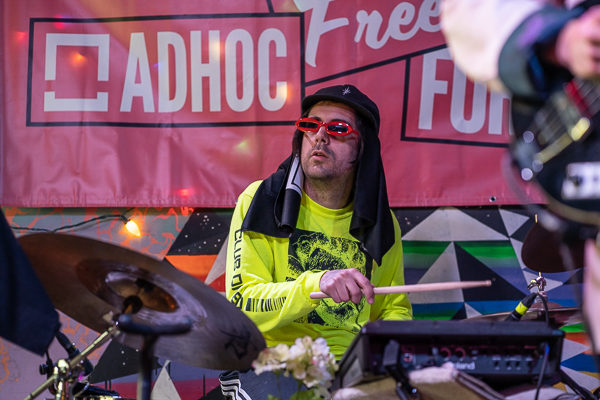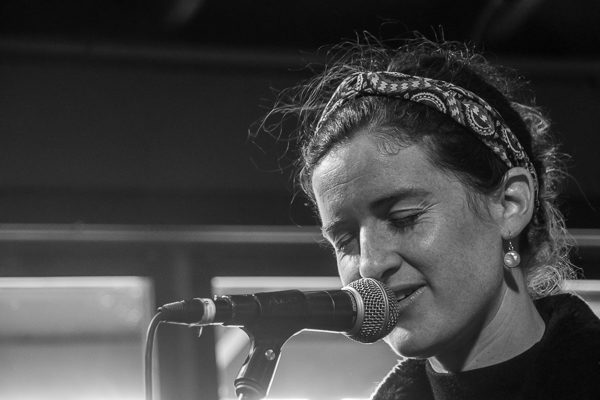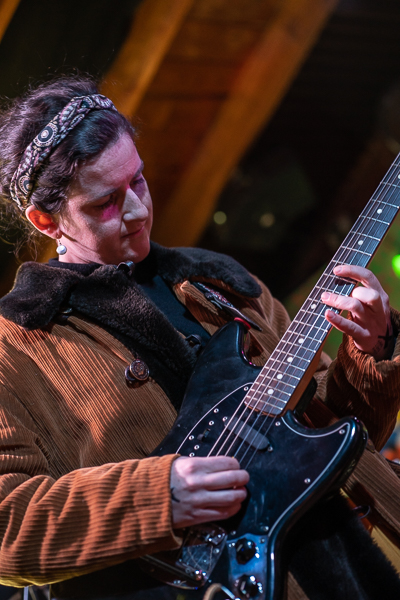 Pottery: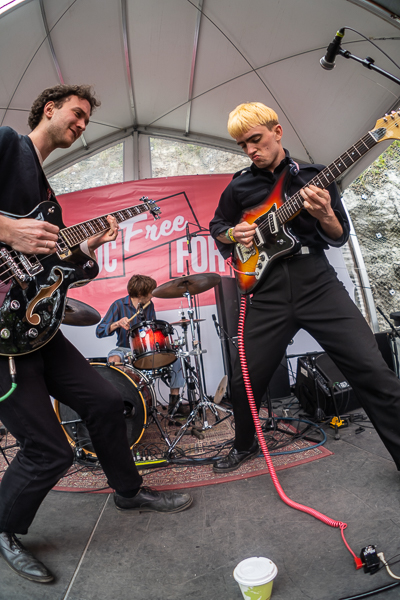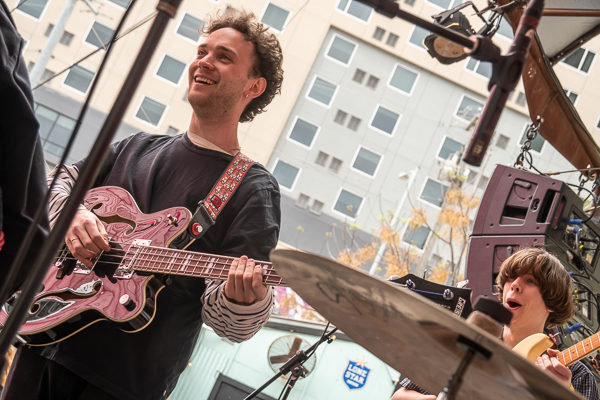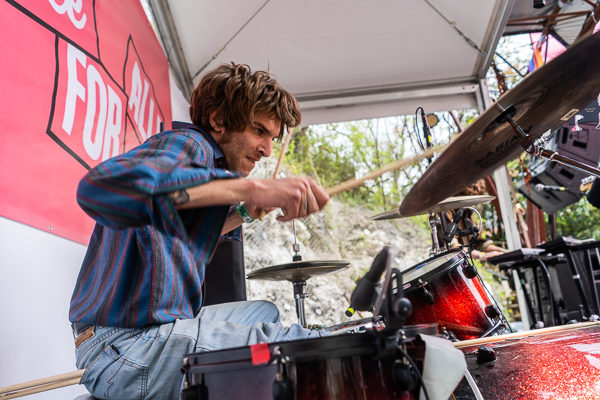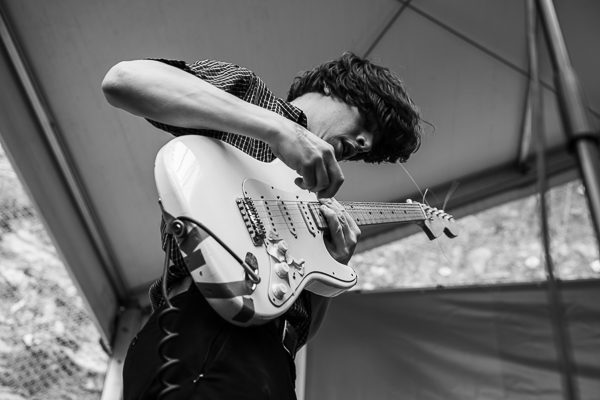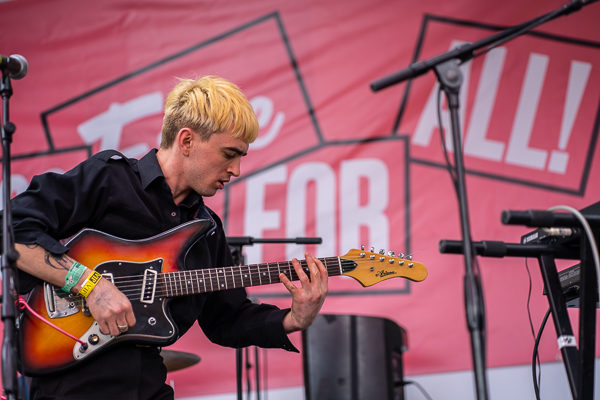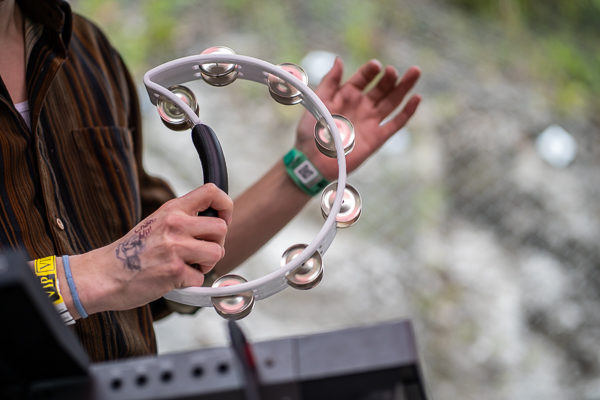 Barrie: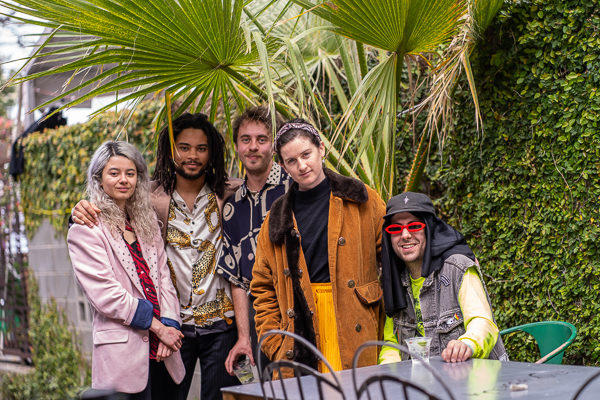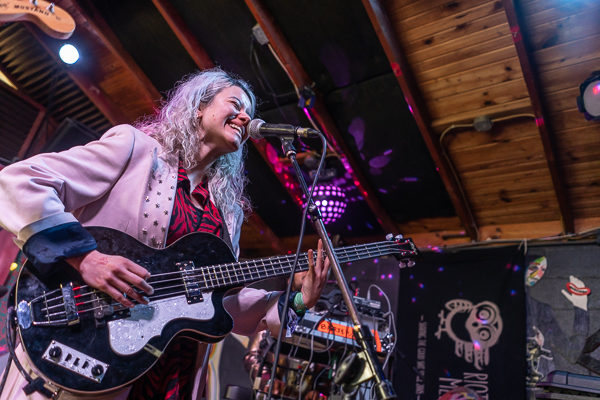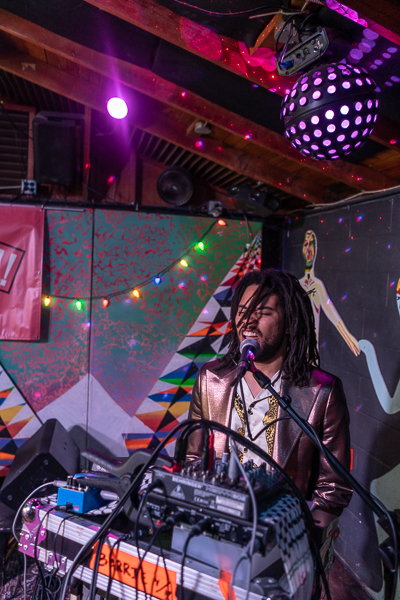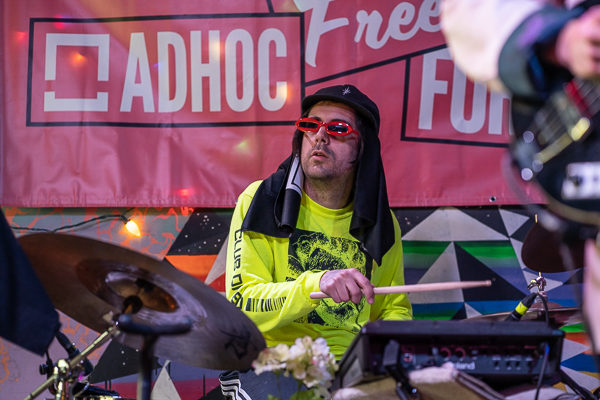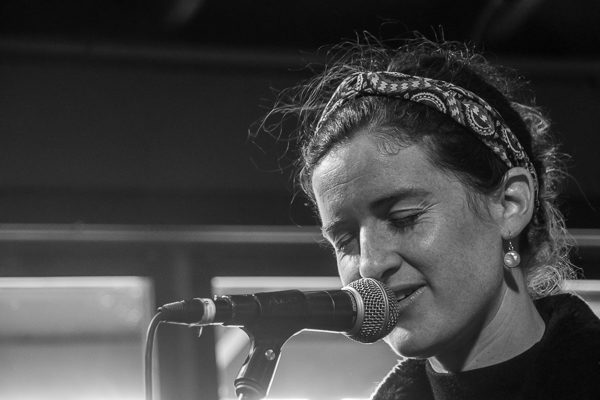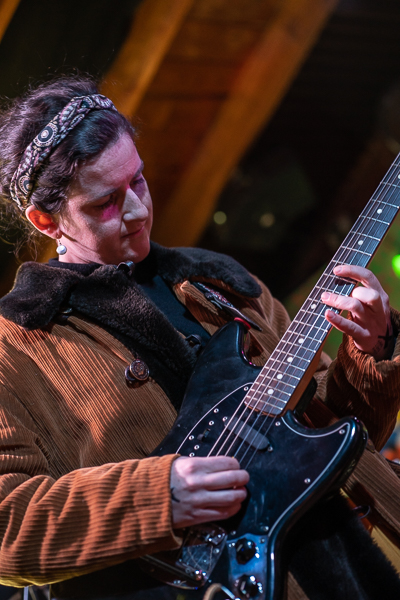 Puma Blue: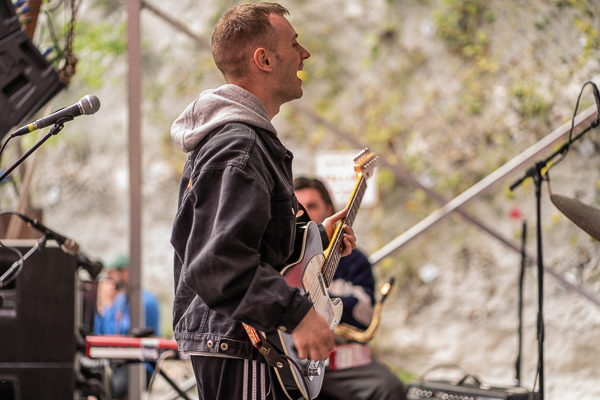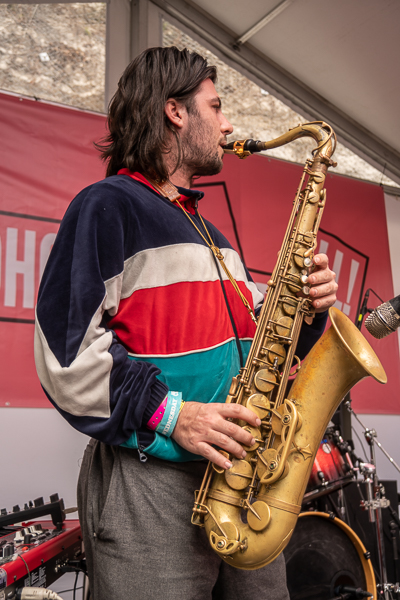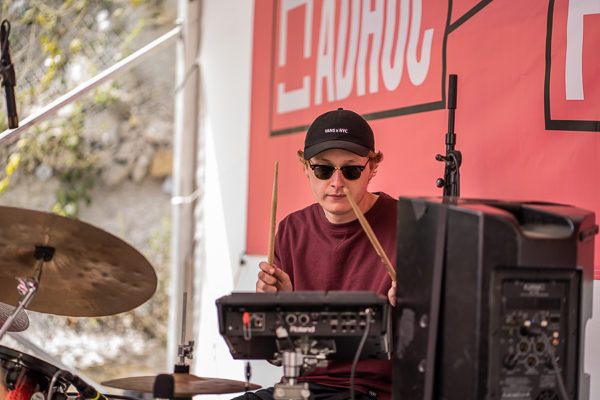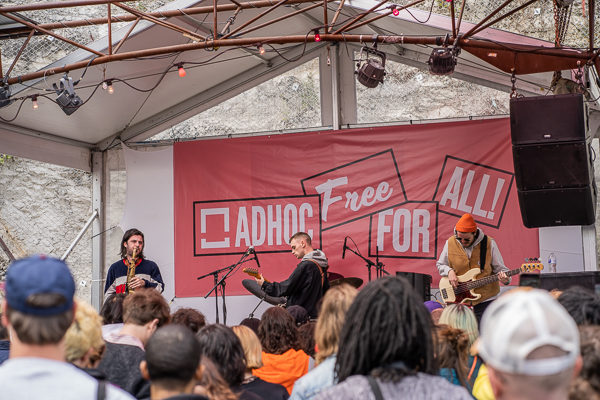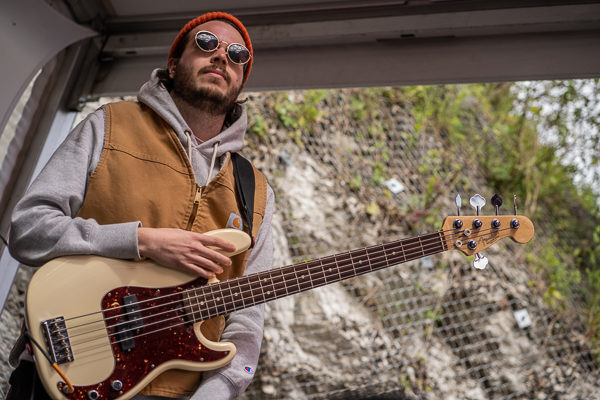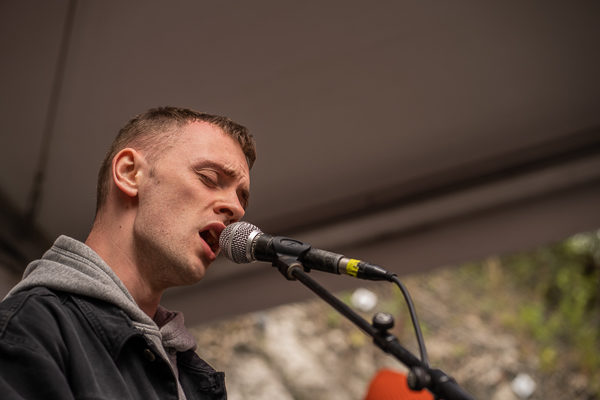 Palberta: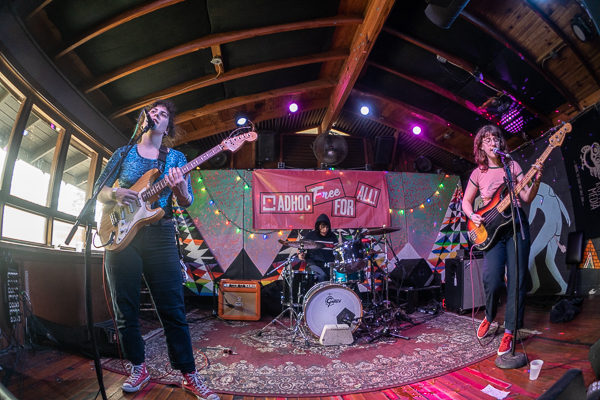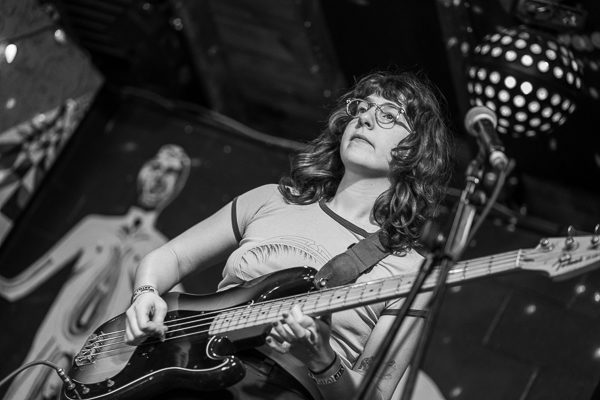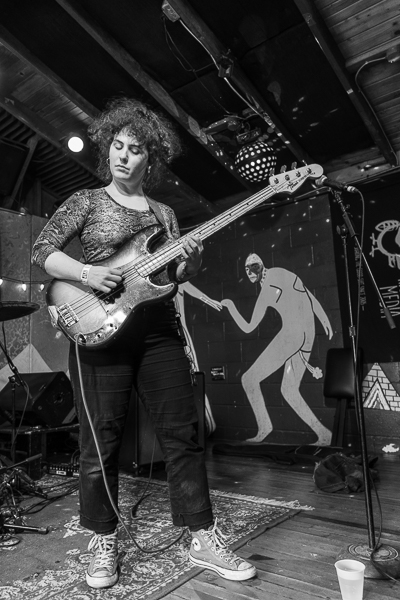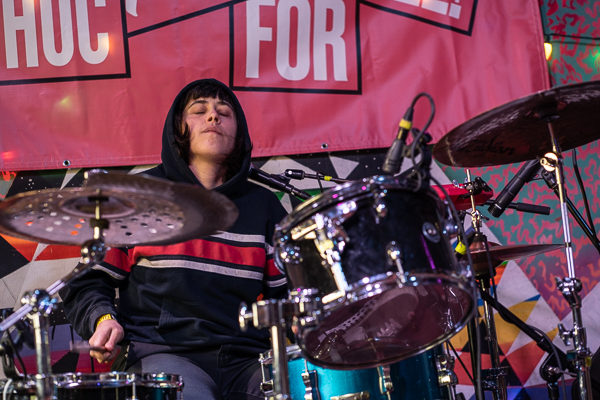 Chai: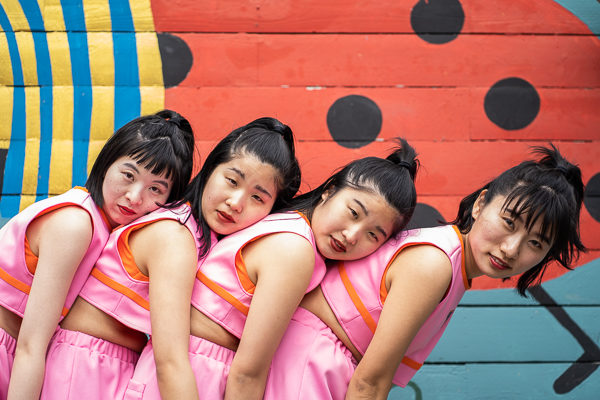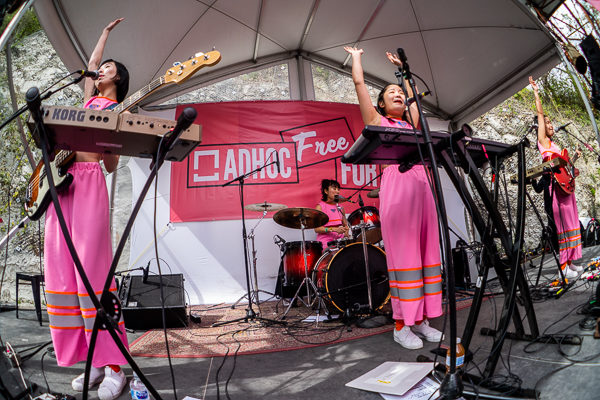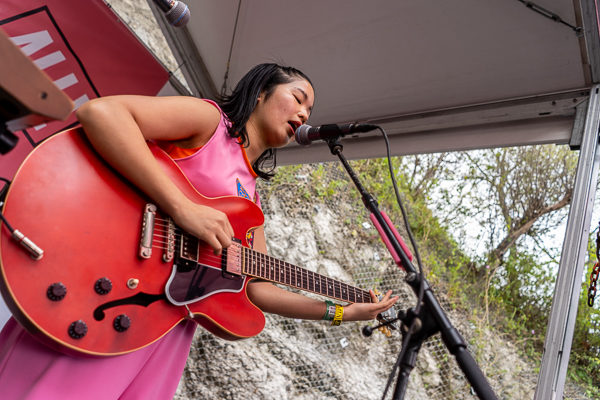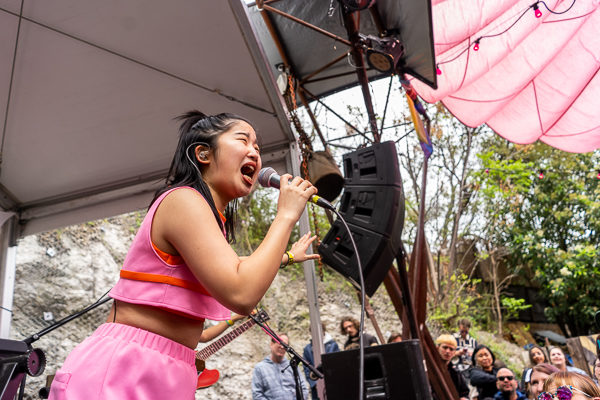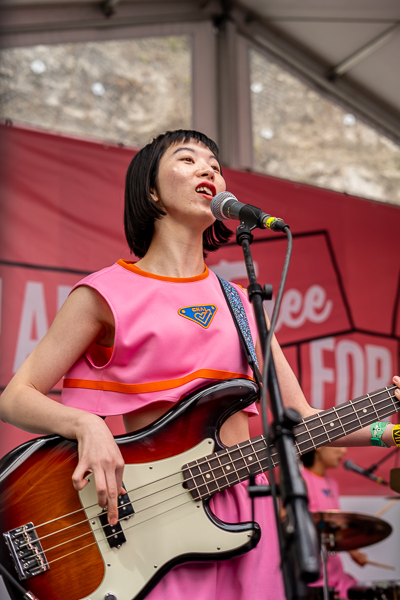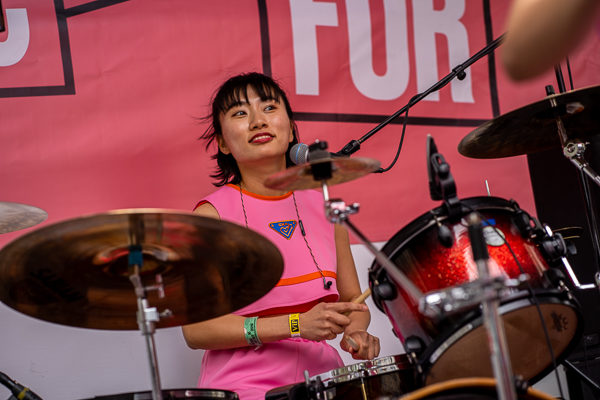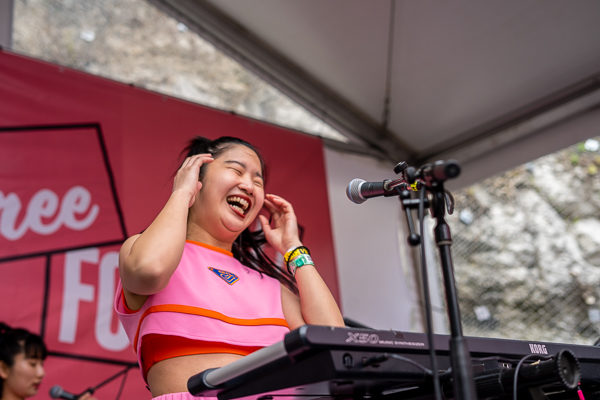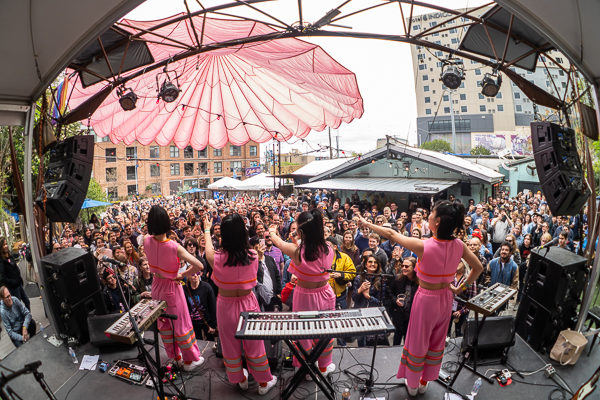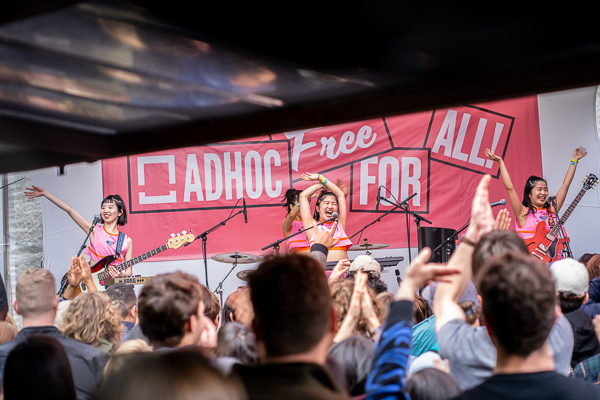 Tasha: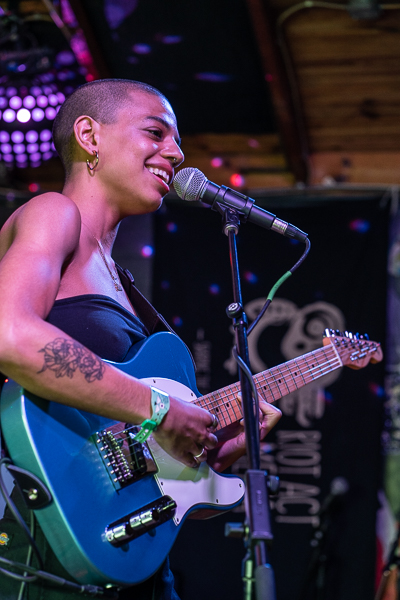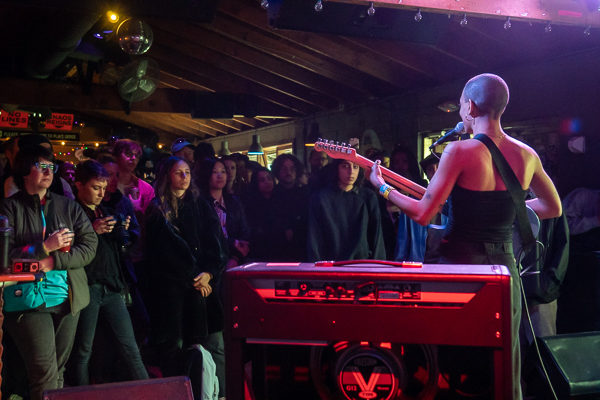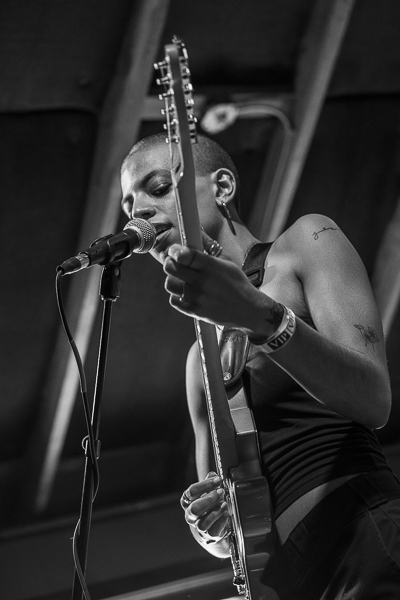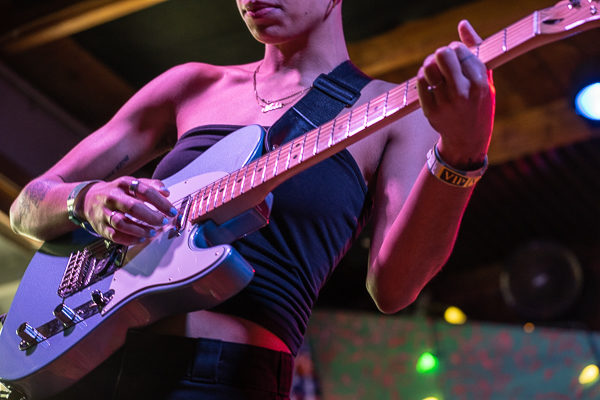 Jerry Paper: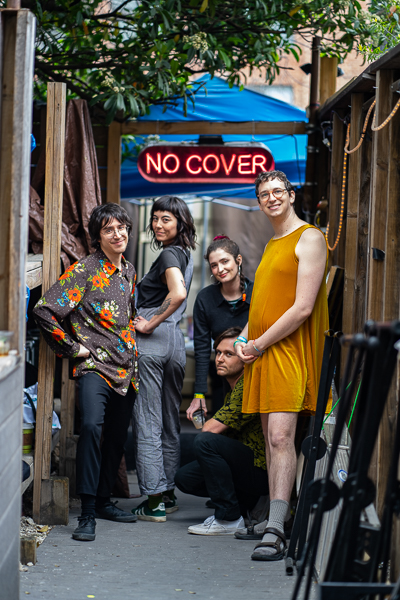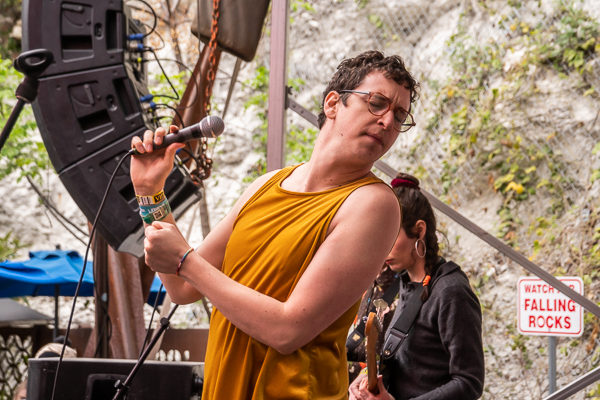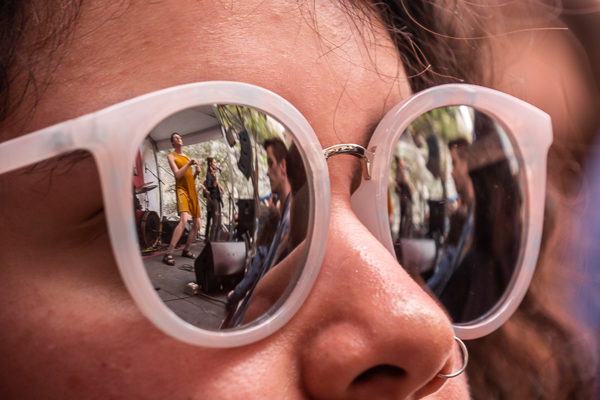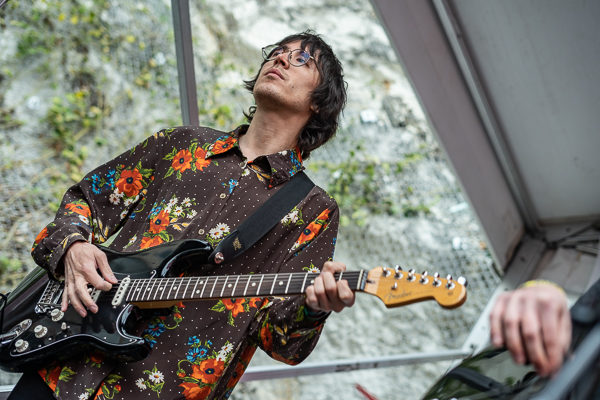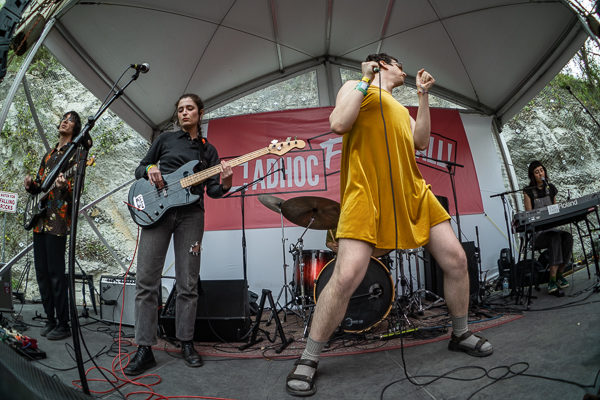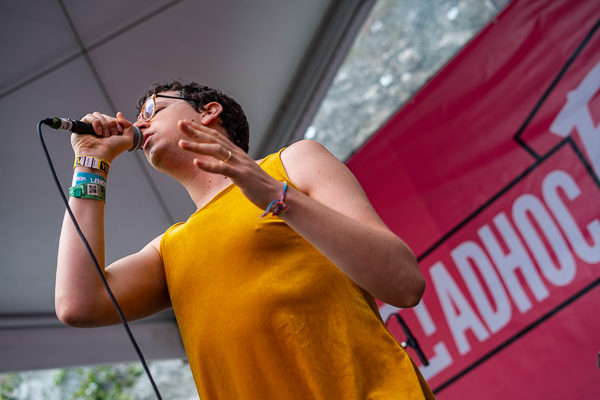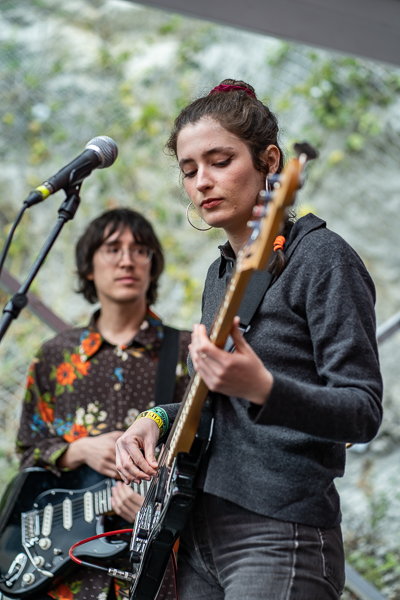 Hovvdy: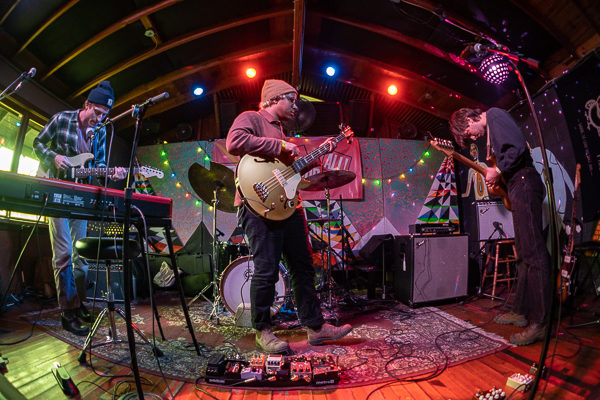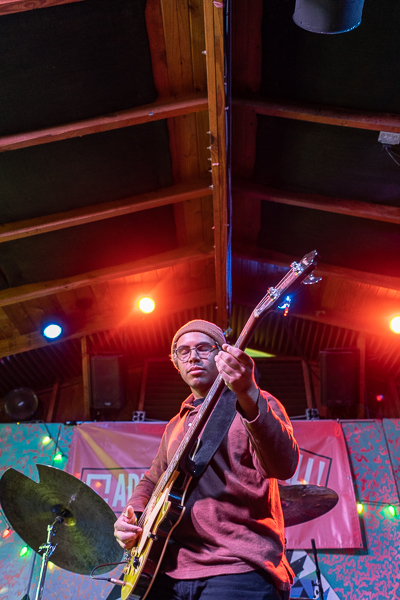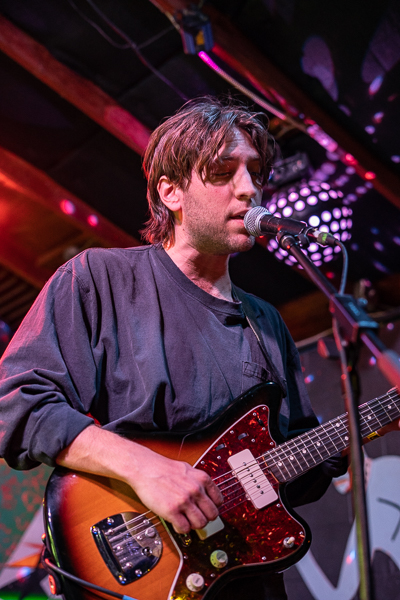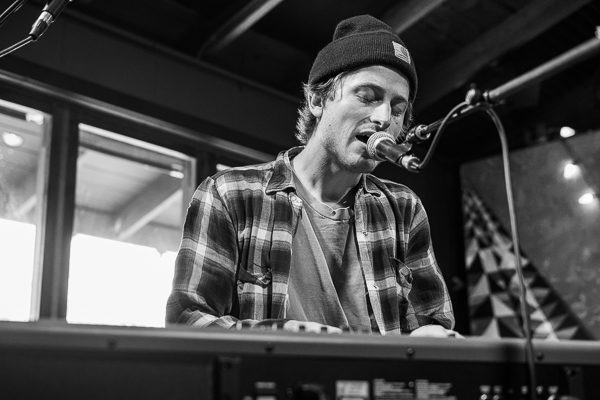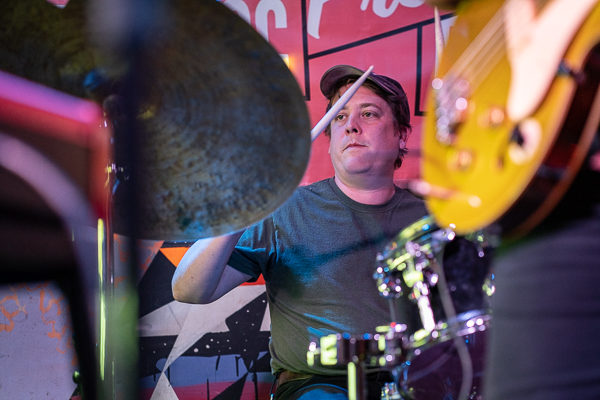 Flint Eastwood: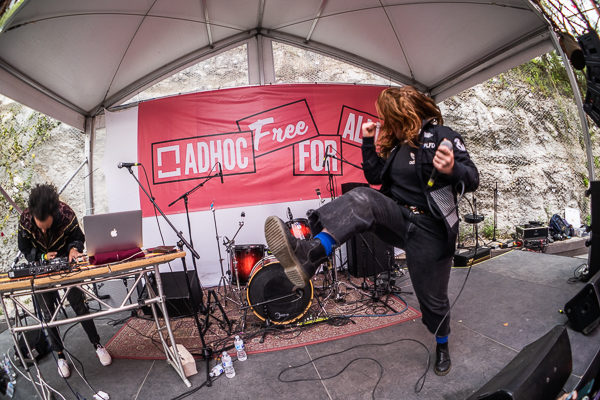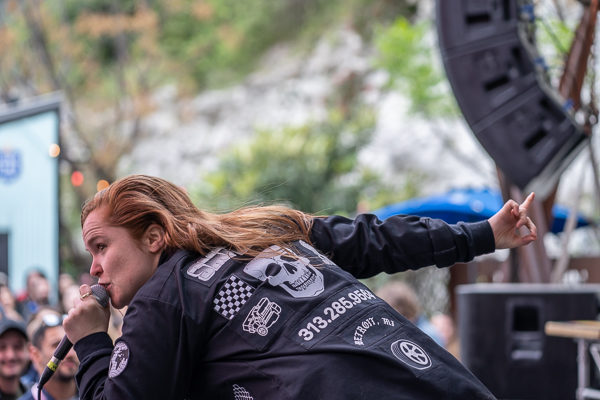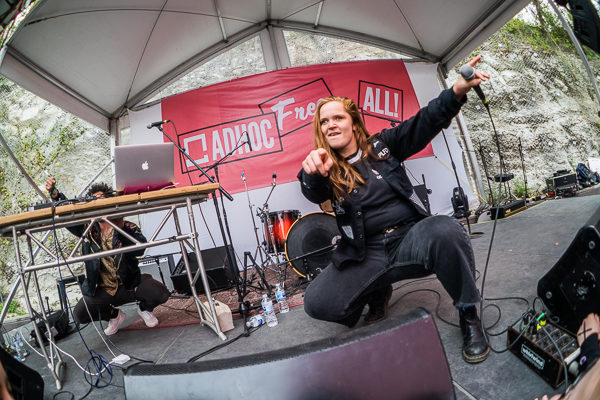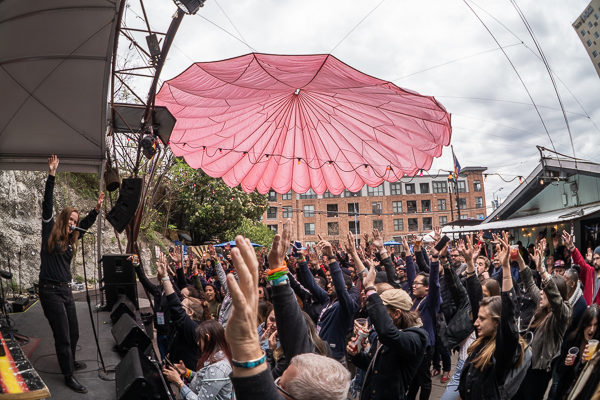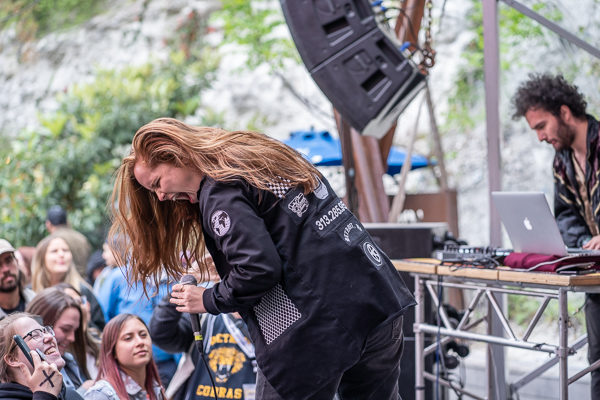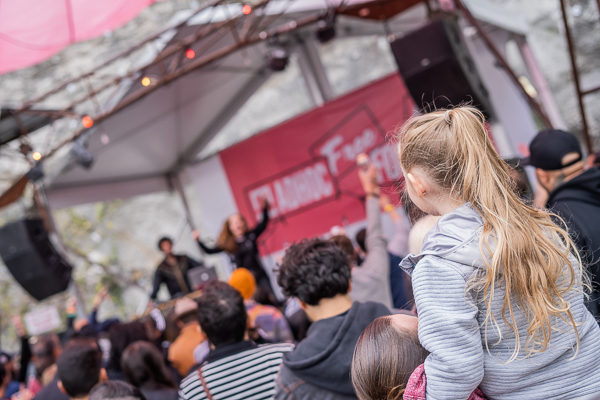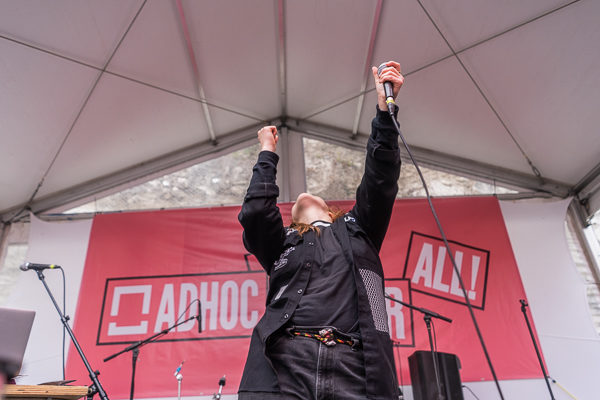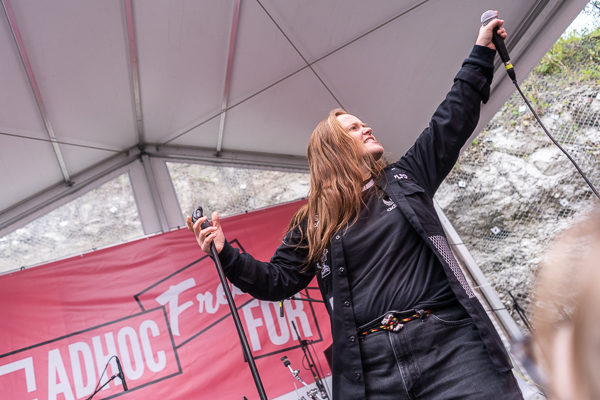 Japanese Breakfast: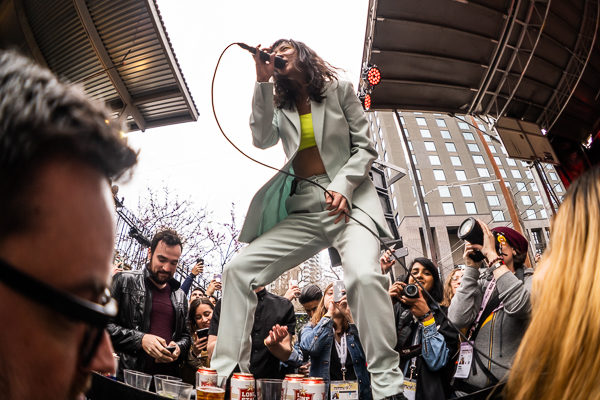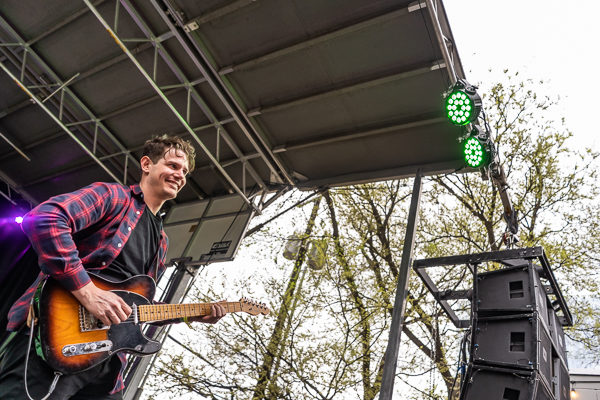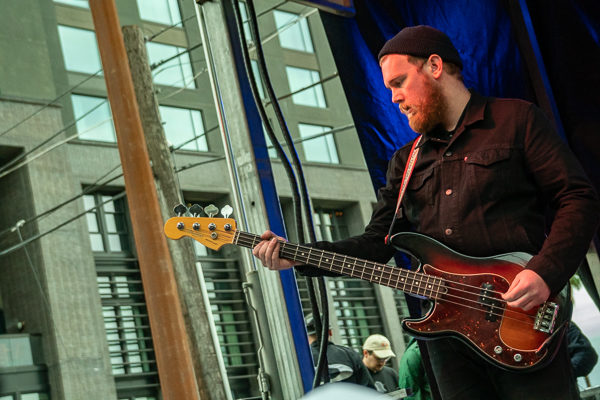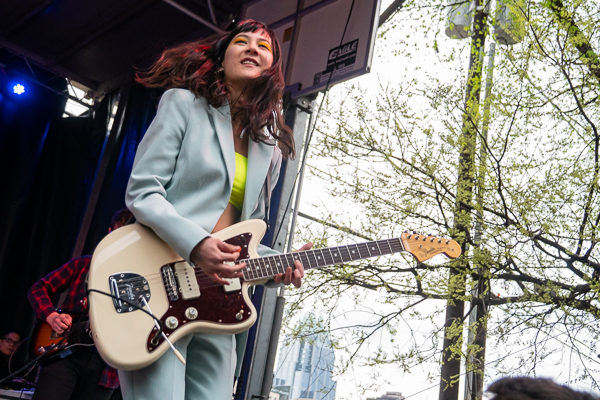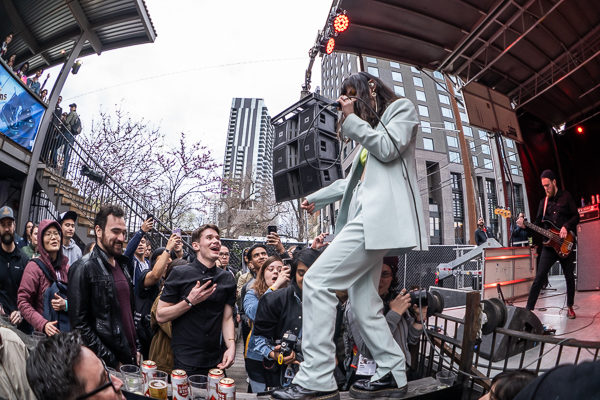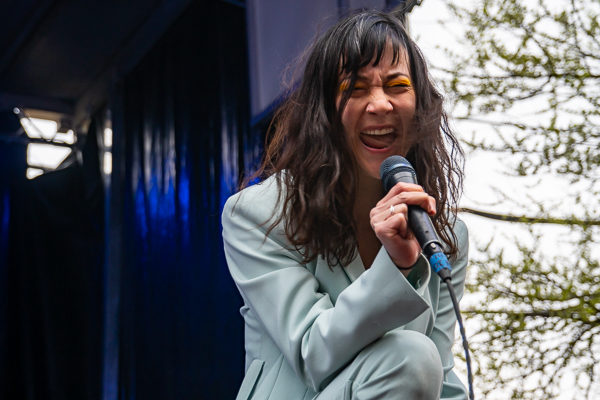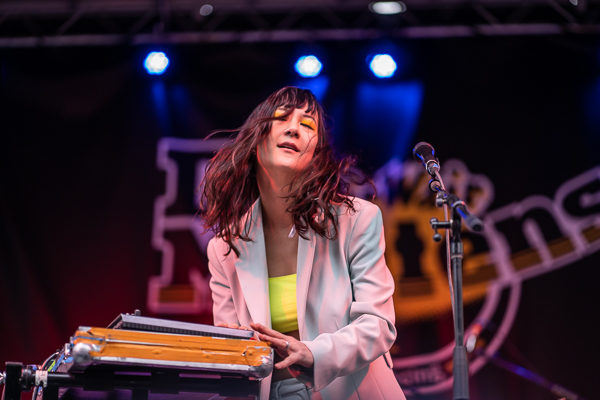 Lilly: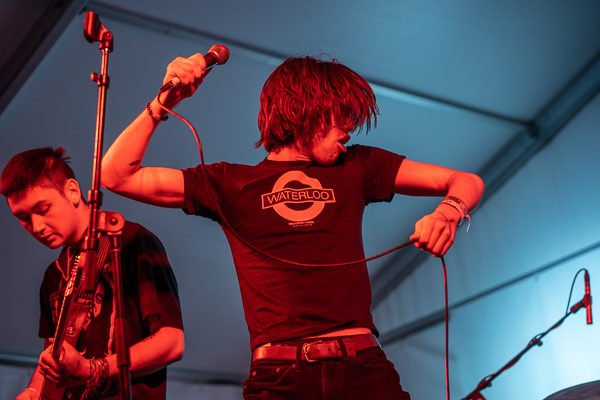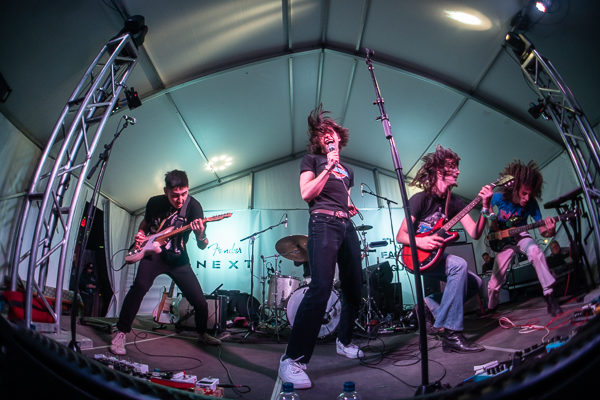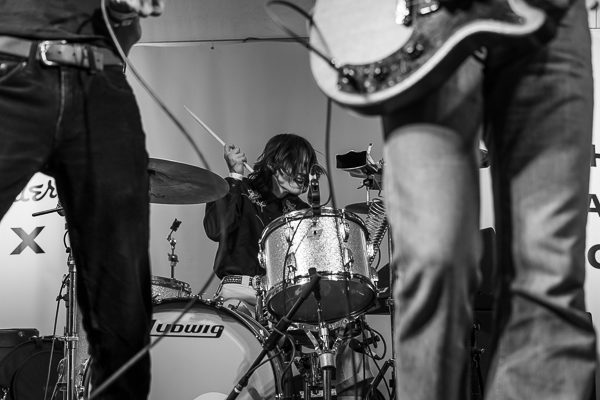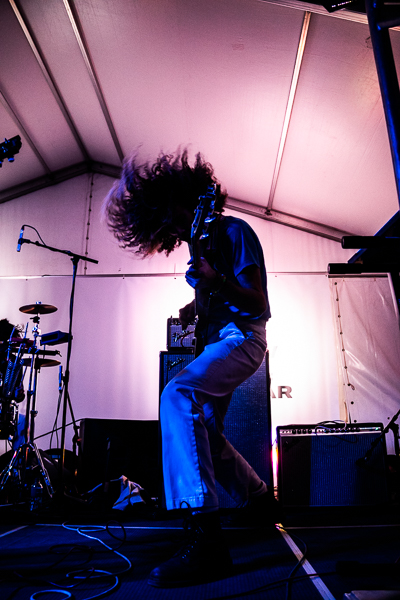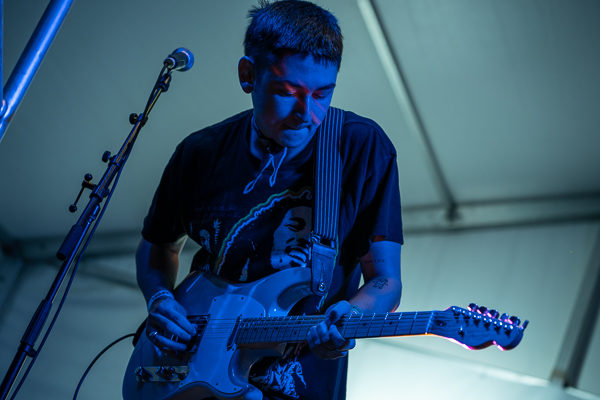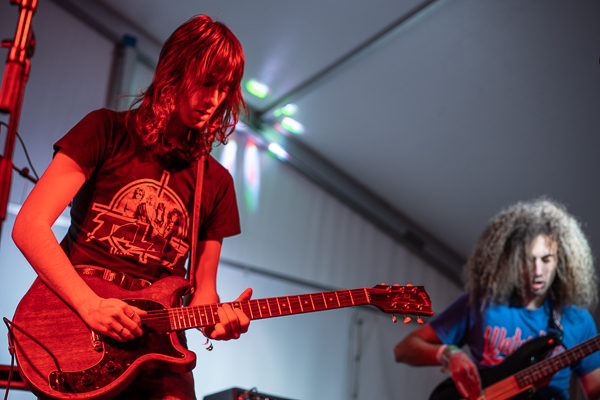 Psychedelic Porn Crumpets: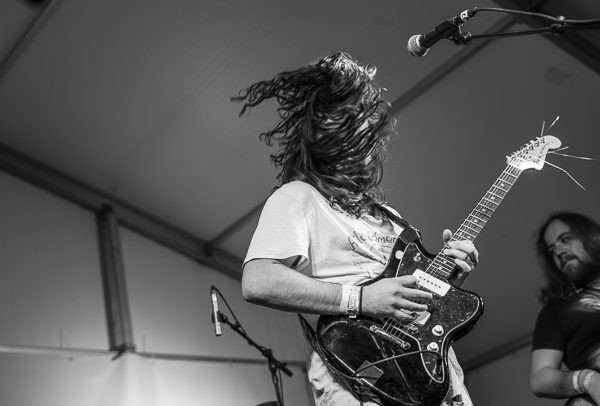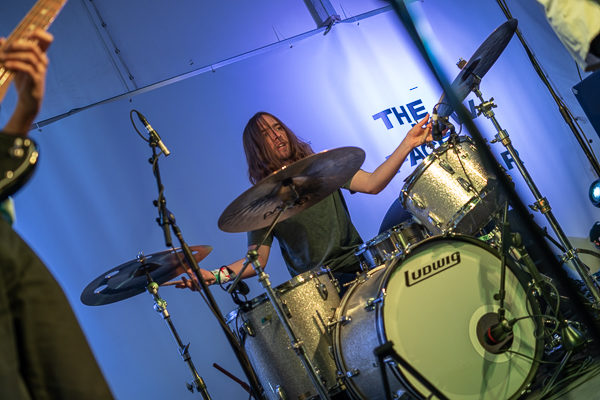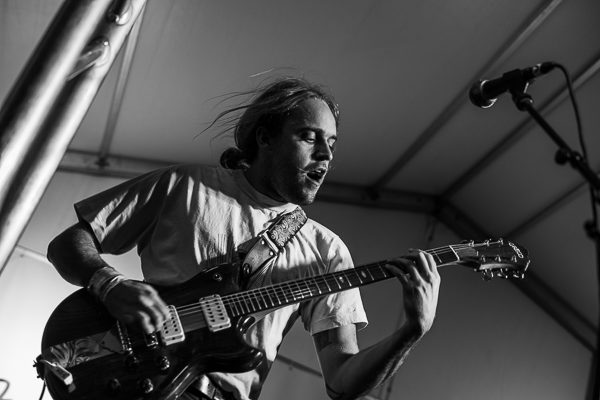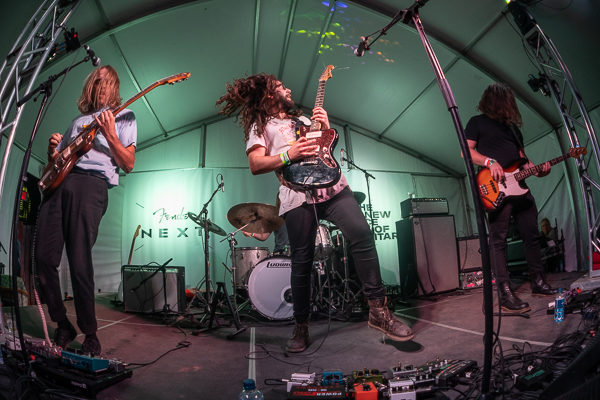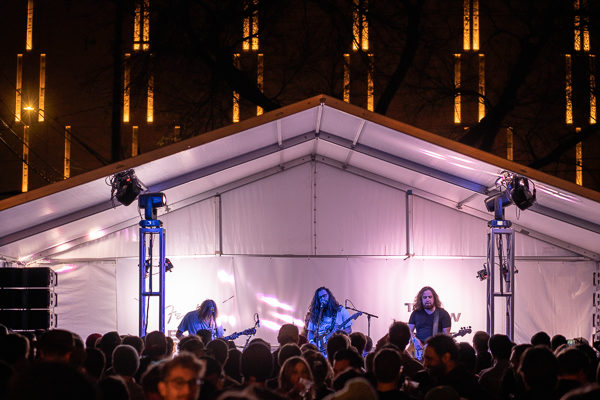 Dylan Cartlidge: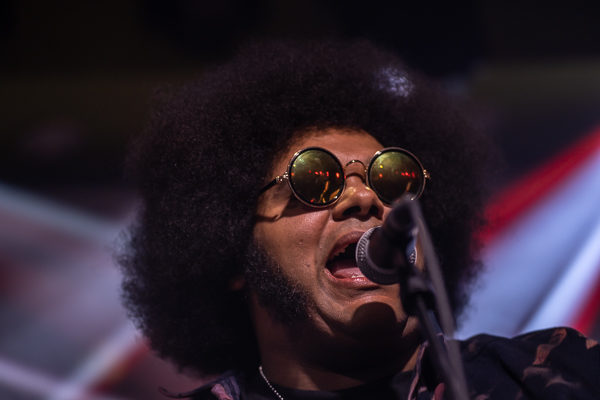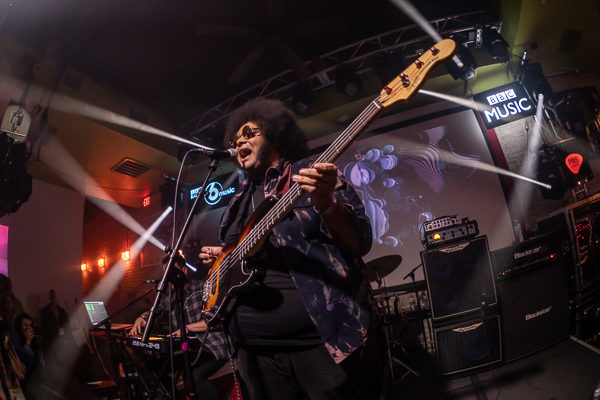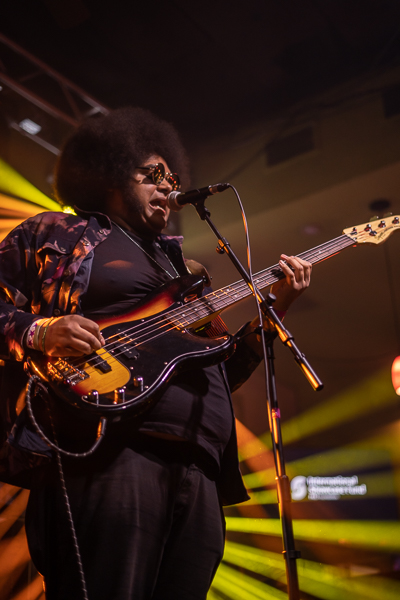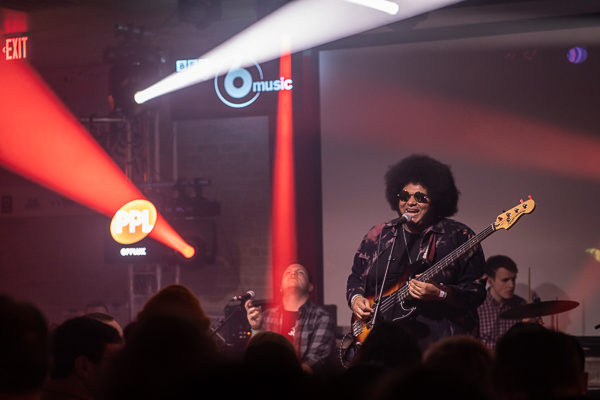 jojo Abot: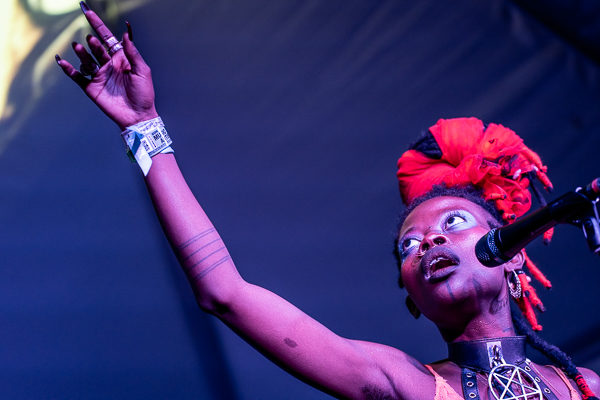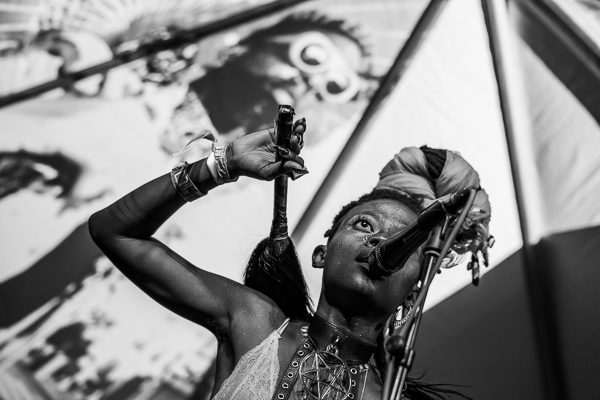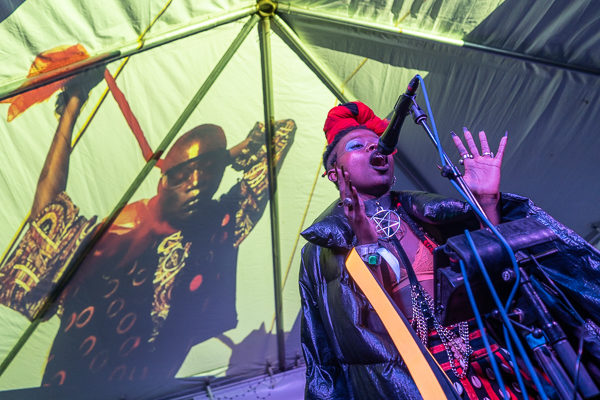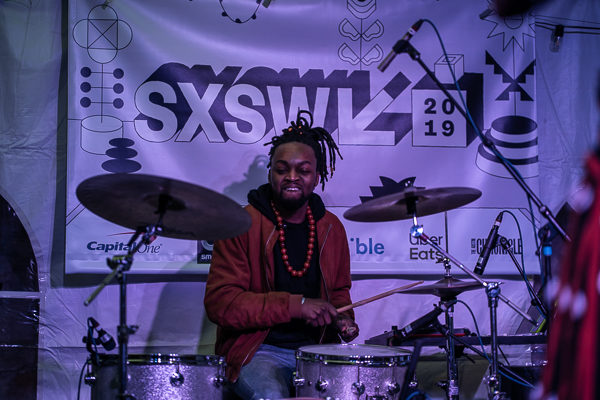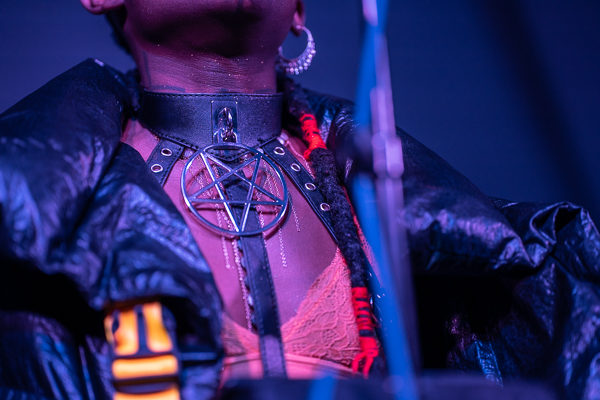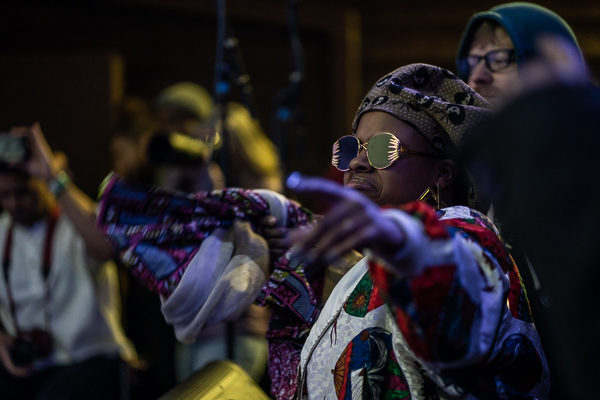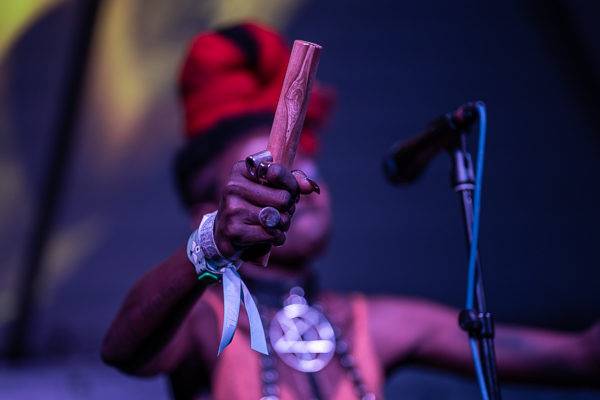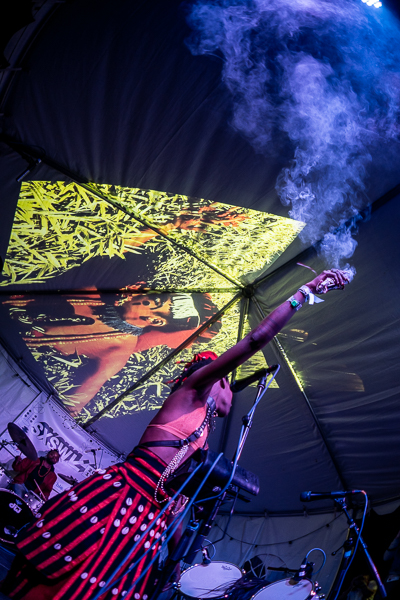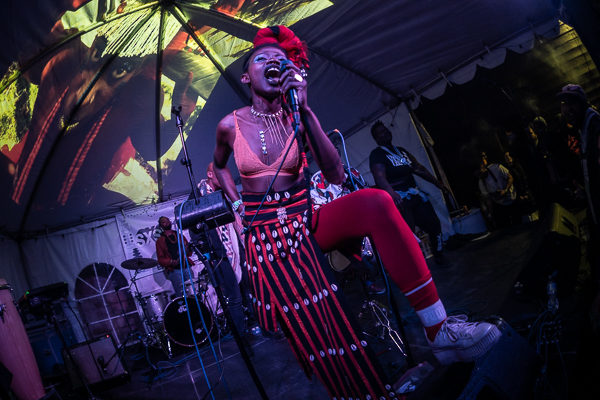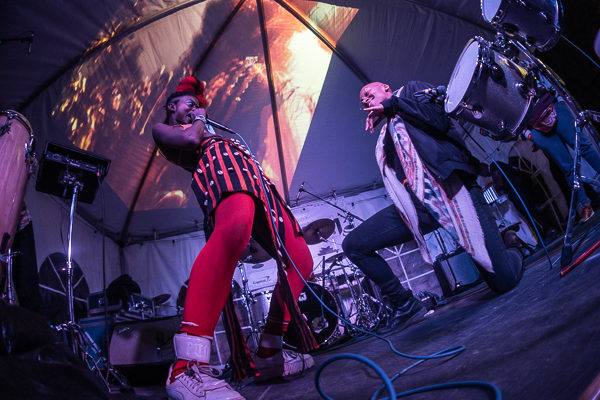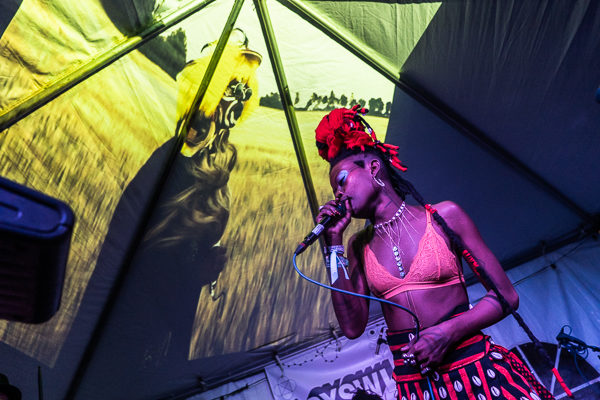 The Comet is Coming: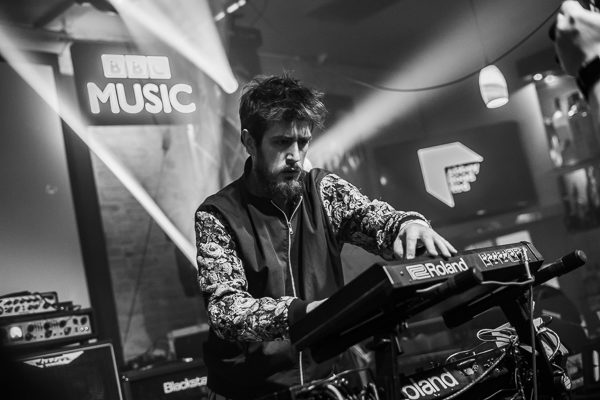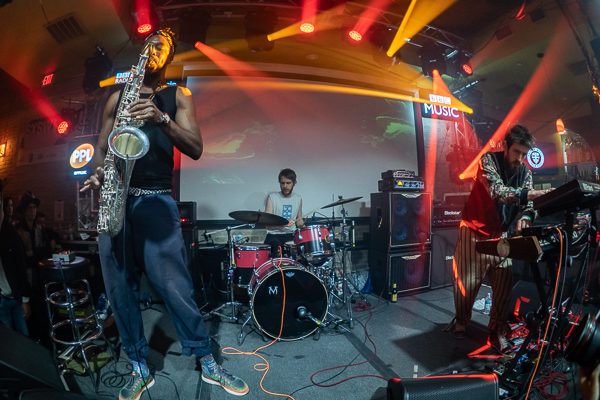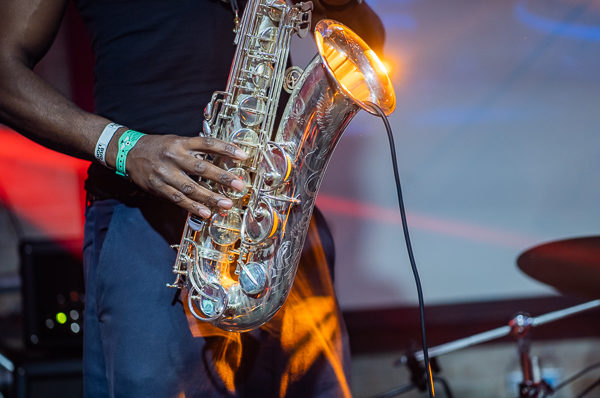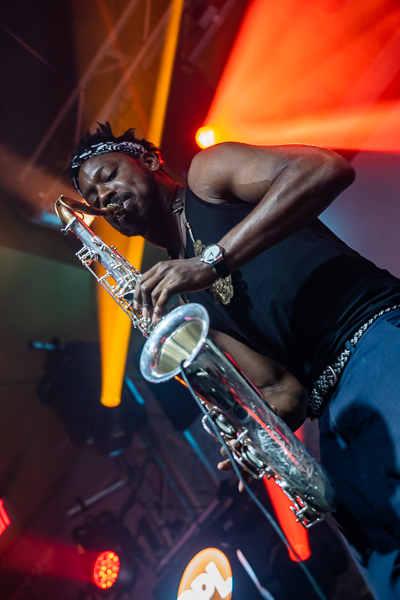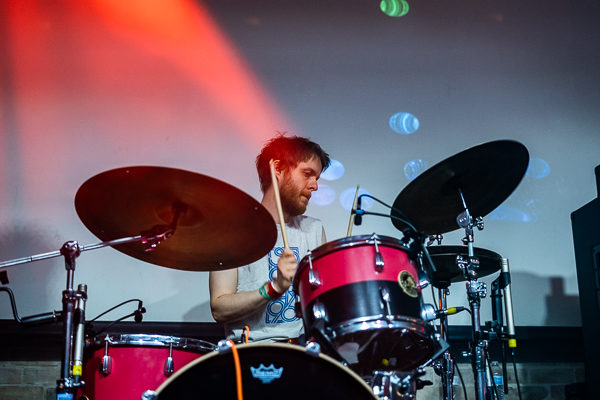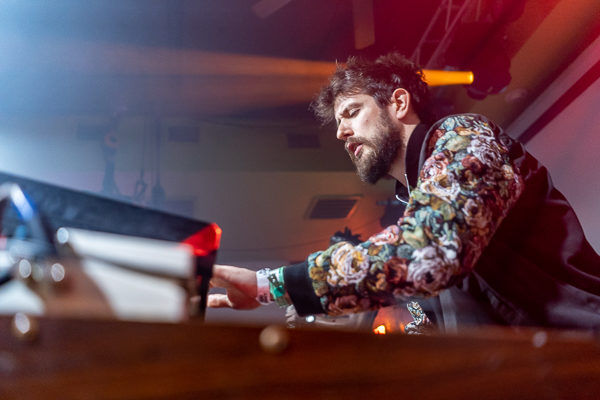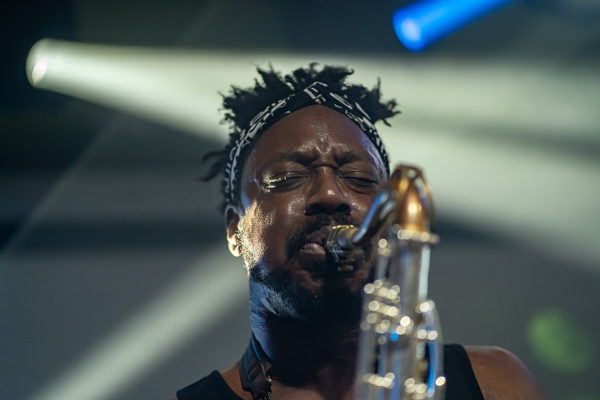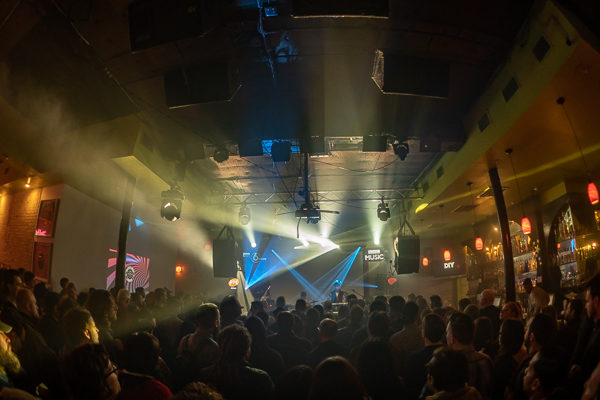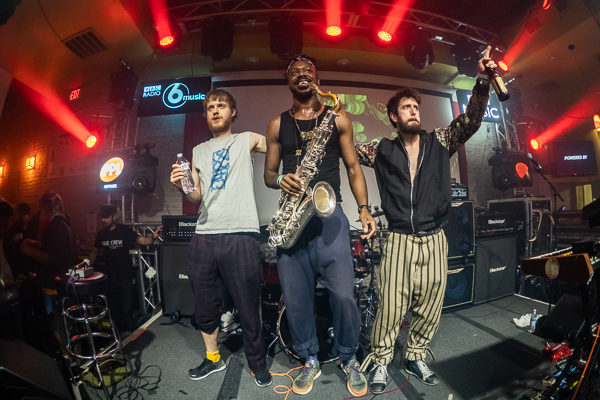 The Nude Party: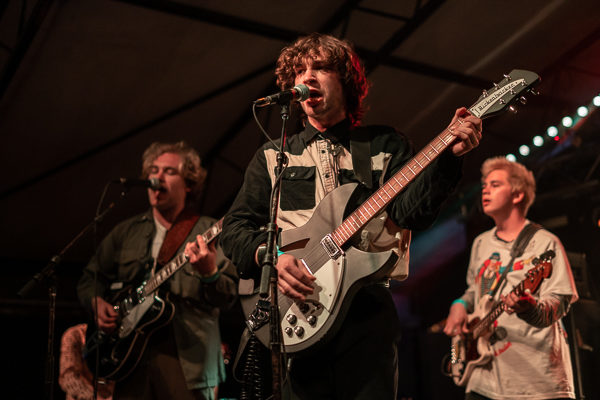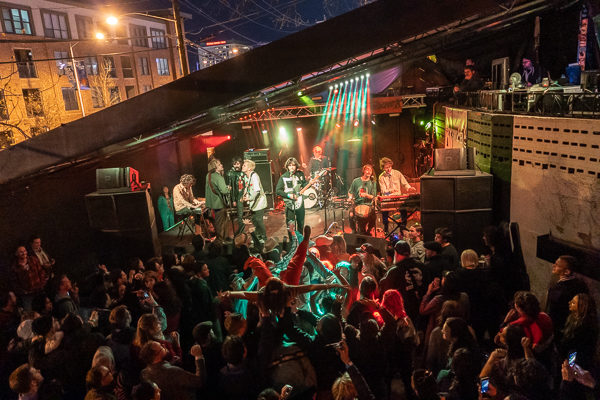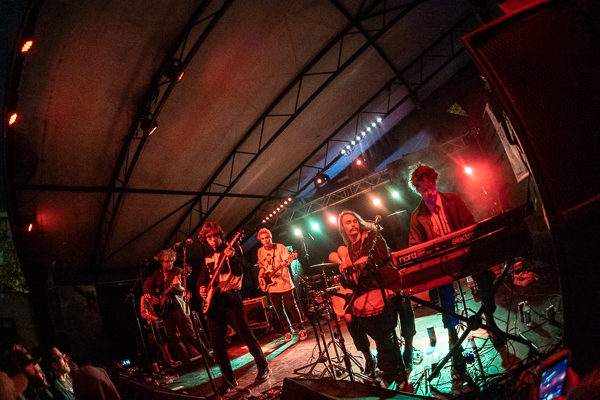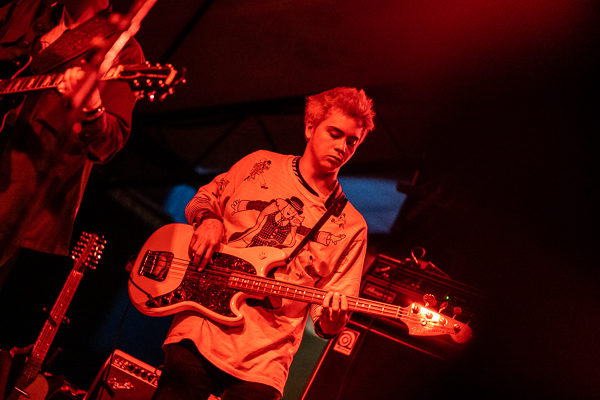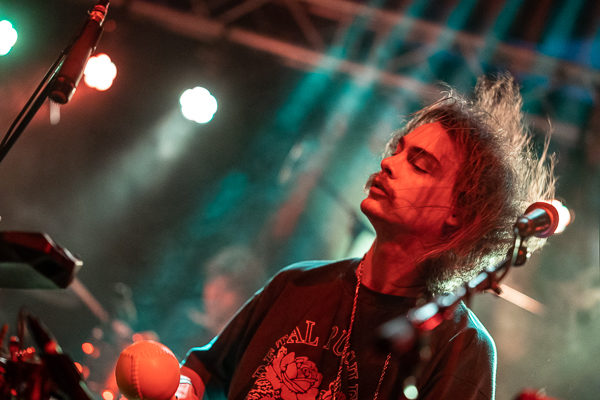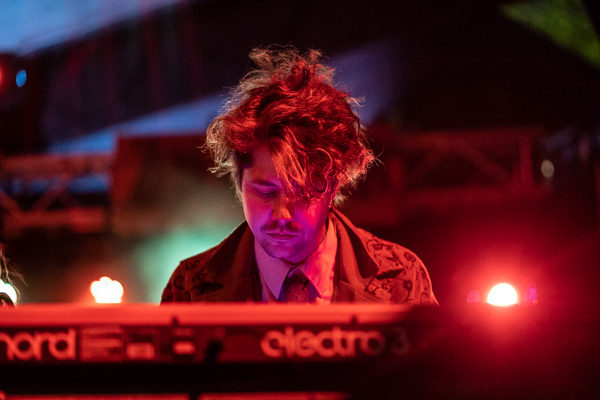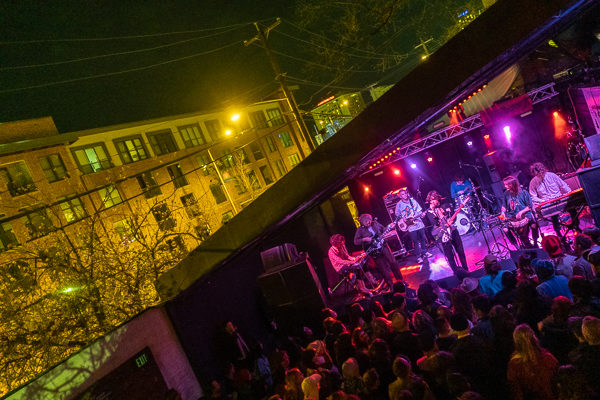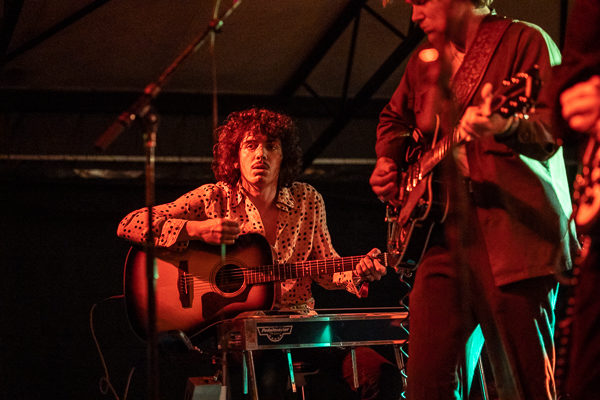 ---
Join the conversation