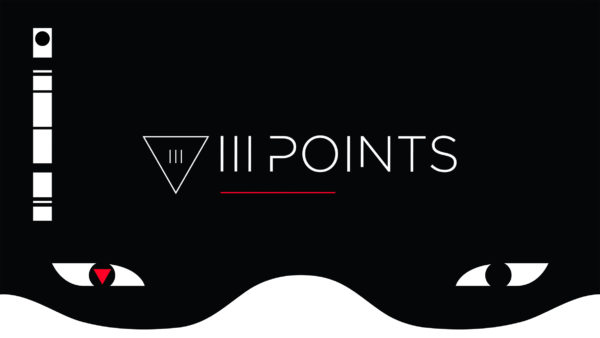 It's not every year single people look forward to Valentine's Day weekend but here we are gearing up for a great one in Mana Wynwood, Miami for iii Points. Self-proclaimed "Festival of The Alternative Mind", iii Points stands out from the crowd – which is important to do when the market is completely over-saturated and line-ups all looking rather similar. iii Points is the perfect niche blend of hip-hop and electronic to keep everyone dancing and bobbin' well into the late night (the curfew isn't till 5 am!).
Every day is stacked with heavy hitters and a great underground undercard. As someone who attends festivals quite frequently, there is so much unknown that I am giddy at what will be learned and loved by the end of the weekend. Tyler, The Creator, Beach House, SZA, James Blake, A$AP Rocky & Erykah Badu lead the line-up with exciting subs to follow. The Internet, Pussy Riot, Toro y Moi, James Murphy (!!!), Yaeji, Blood Orange, Khruangbin, Godspeed You! Black Emperor & DJ Koze create an eclectic grouping sure to cater to anyone's musical tastes/needs. Smerz is a Norwegian duo with this dark feel. The second I heard their song, "Because", I was instantly hooked. Looking forward to seeing these ladies kick off a great Saturday evening.
Not only does iii Points deliver with a great music line-up but they also provide world-class art installations. Max Cooper + Architecture Social Club will be bringing to life a light sculpture that looks as if it could be a giant hologram but instead made up of thousands of lights mapped to immerse the viewer in conjunction with live audio. Another incredible snag by the festival is trailblazing & iconic feminist artist, Judy Chicago. ICA Miami will be bringing Chicago's installation, "Atmospheres" to the festival via video presentation. "Atmospheres" is a performance piece that uses smoke and fireworks to "feminize" the natural landscape. Originally, these performances took place between 1968 and 1975 throughout California and the Pacific Northwest.
With so much music and art to look forward to at iii Points not to mention the great weather forecast make sure you stay hydrated, put on sunscreen and bring your dancing shoes. It's going to be a great weekend.
---
Join the conversation