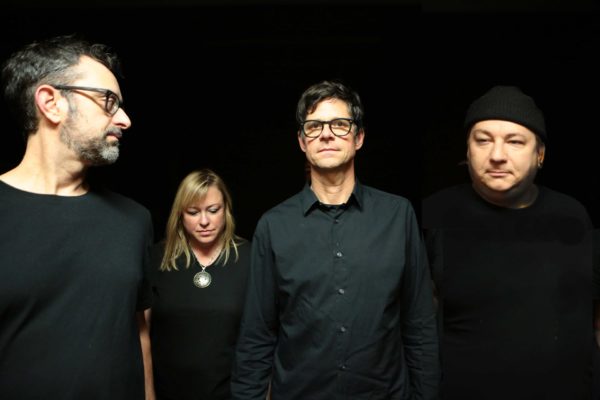 Oceanwires is the combined efforts of Dave Einmo (Head Like a Kite), Aaron Starkey (Gibraltar), Jeff Baars (Mike Johnson, Long Dark Moon) and Samantha Wilder (Princess). They forged their efforts together to create a full-length record exploring the paths between who they are, who they were, and who they will become
They will release their new album There Never Was A Was next week on February 15. Today we have the privilege of premiering the brand new single from the album, "Fall into the Boat."

The track was produced and recorded by Steve Fisk (Car Seat Headrest, Nirvana, Naked Giants, The Wedding Present) and Matt Bayles (Minus the Bear, Mastodon.) and shines through with a punk spirit but one that channels a bit of 90s rock along the way, giving in a big punch that is also smartly written.
There's a sense of urgency felt during every minute of it's nearly 2 1/2-minute runtime that feels vital and essential in every way that the genre demands.
Here's what the band's very own Dave Einmo says about the track:
This song originated from a verse and chorus I wrote on an acoustic guitar. It didn't take long for it to quickly evolve into propelling drums that push the anthemic guitars. Our approach is to take song ideas and deconstruct them and reassemble the ideas into something new. That way the songs are created by the band as opposed to one person. We used many of the original chords, but now they were cut and pasted into different spots and the tempo was sped up. And those drums! Jeff hammered that set and Steve Fisk, who recorded this track, put some special magic on the recording. It makes me want to jump and down and pretend I'm 5 again. It's visceral.
Enjoy your very first listen to "Fall into the Boat" below.