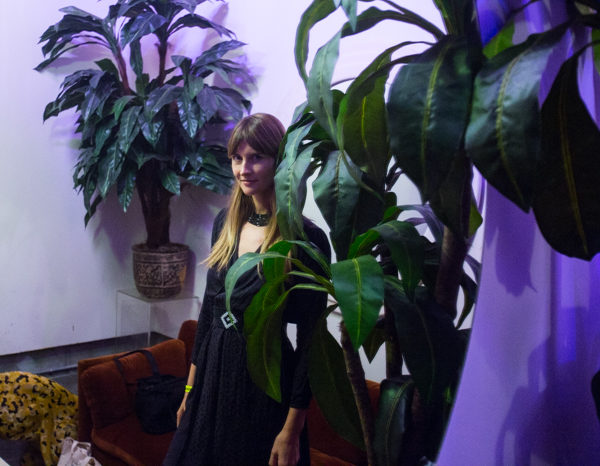 This fall saw Erika Spring (of Au Revoir Simone and Nice As Fuck) return with her new EP Scars, which was released via Cascine.
She celebrated its release on October 4th with a performance at Cascine's 8th birthday bash at Elsewhere. We had a chance to not only see Spring perform these songs but she was generous enough to spend some time with us backstage to take a few portraits.
We also had the honor of speaking with her more recently, where we discuss topics such as the making of the EP, it's inspiration and working with David Lynch on an episode of Twin Peaks.
Find our interview with Spring posted below.

———–
Will: Thanks for your time with us for the portrait at the Cascine Label night at Elsewhere. How fun was the night for you and getting to share the stage with so many great artists?
Erika: It was my pleasure, I loved meeting you and love the photos you took that night! That was a really special night. I've collaborated with Yumi Zuma and Maria Usbeck before so it definitely felt like family getting to perform with those artists and it was also great to share the stage with Half Waif and see/hear Nandi perform for the first time. It was also a few days before my EP came out so it was fun to celebrate that too.
W: Can you talk about your time working with Cascine and how have they helped you capture your vision as an artist?
E: Yeah, collaborating with Cascine has been awesome. When I was first starting out it definitely helped me understand my own voice in a way, through their lens. I think they helped place my sound solidly in a space, I guess the electronic pop music space!
W: It's been a while since your last solo release. What helped propel you back to release your new EP Scars?
Yes, after my last solo EP came out in 2012, I went back into writing/recording/touring mode with Au Revoir Simone for a few years. That wrapped up in 2014 and I started working on new songs as well as playing with Nice As Fuck. The songs for Scars came out of my collaboration with Homer Steinweiss so he was a big part of what propelled me into making these songs. We wrote together and spent a bunch of time just exploring sounds and layering melodies. So definitely his enthusiasm and friendship and studio helped me feel inspired.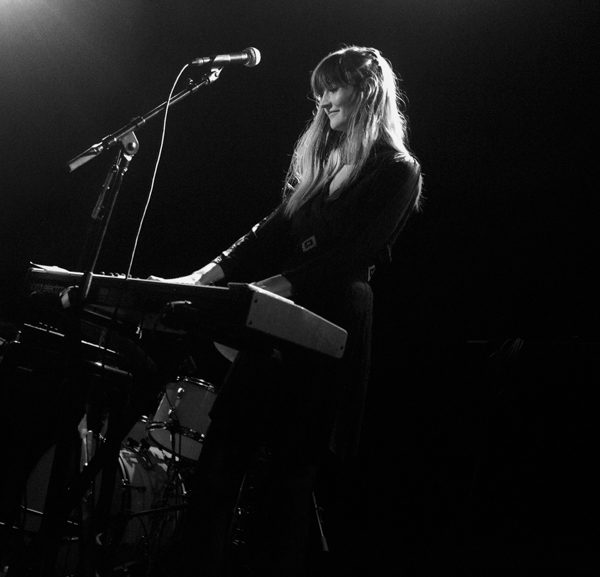 W: Can you talk about the differences between working solo and working with your other projects (Au Revoir Simone + Nice As Fuck)?
E: This project (the Scars EP) was a much more open wide kind of thing. There wasn't a set schedule or deadlines or anything so it was different in that way. And some of the songs just flowed out but for the others, I had to work harder to find solutions if we ever got stuck because there were just two of us.
W: With all the time that past spent collaborating with so many artists, how different was the recording of this EP compared to your first?
E: I can barely remember 2012 ha, but I remember the palette feeling different. The last EP I was obsessed with Phil Collins' drum sounds and this time I kind of let Homer do the beats.
W: There are some weighty themes on the album, such as the title track. How hard was it to turn these emotions into songs?
E: "Scars" was one of the songs that just flowed. And generally, for me, songs come from where I'm at and what I'm feeling so they become a reflection. That song reflects both my personal longing at the time to become a mother and my political longings to help create a safer and healthier world. The word and concept of scars or a scar – it seems painful but it's also just a marker of where we've been, what we've been through. There's something so totally beautiful there!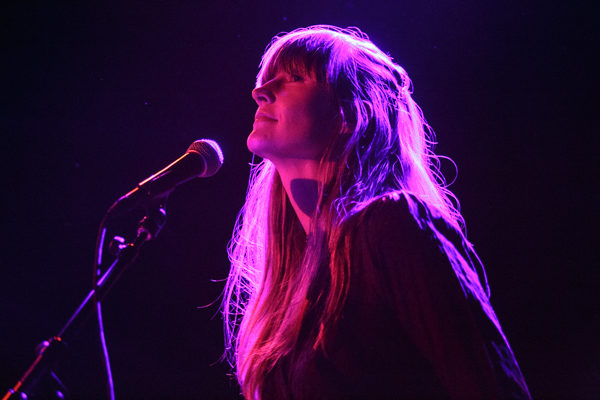 W: With that said, there are also some upbeat moments such as "Less." It's a nice duality of tones. Is it hard to find a way to mix the two in a recording session?
E: Oh thank you, yes, we loved working on "Less" – that beat just feels so good. And as for mixing up vibes, I'd say in the same way you might feel like a completely different person one day to the next, for us it was normal and easy to switch modes.
W: The EP was written alongside Homer Steinweiss. What was it like working with him and how did he help the songwriting process for you?
E: Homer is an exceptional listener. He also brought so much talent both with his beat making and overall visions for songs. He helped bring a shape to the ideas that I had and pushed some of melodies and concepts to farther out places.
W: Where did the recording take place and did it play a role in helping the songs take shape and find themselves?
E: We primarily recorded at Homer's studio in Long Island City. It definitely has a supportive community vibe which benefitted the songs and we used the fabulous Korg Polysix that lives there as well, that was an important instrument for us.
W: Au Revoir Simone came back for a few cameos on Twin Peaks. Can you talk about how that came about and what the experience of working with David Lynch was like?
E: Working with David is super magical.bHe's a legend and it was a major career highlight to be included in Twin Peaks The Return. We became friends with him in 2007 when we performed along side him on his book tour! And have stayed in touch and collaborated over the years on some live shows. It was so fun to be in the room filming and being part of something so top secret and historic.
W: If you could go back to when you first started making music to now, what has surprised you about the journey?
E: Wow, I think everything. I thought what I was interested in was super niche so I never thought I would have much of an audience. I am surprised that music has enabled me to travel around the world. And surprised that I have a community of other artists with whom I share a sound. I'm surprised that my work has influenced other musicians. I'm surprised how much I love recording vocals and how strong my vision can be in the studio.
W: What comes next for you, can we expect a full-length album anytime soon?
E: Thank you! I have some exciting collaborations in the works and am working on new songs so I'll keep you posted!
---
Join the conversation