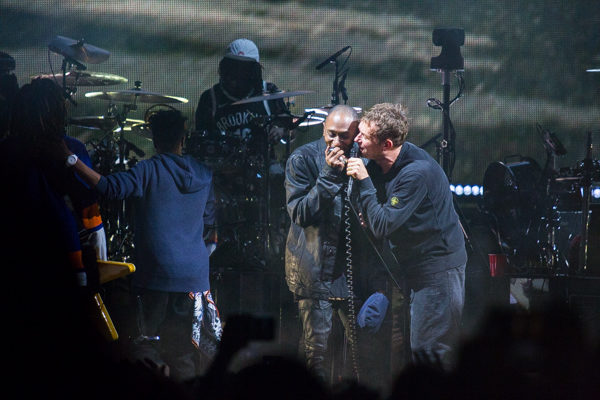 After so many years away from us, Gorillaz have spent the past two years constantly on the road touring in support of not one, but two albums with 2017's Humanz and The Now Now this year (both released via Parlophone Records/Warner Bros. Records). We caught them a few times last year, first at their surprise Rough Trade NYC show, then at the Festival Pier at Penns Landing in Philadelphia, and then a final bout at the Meadows Festival.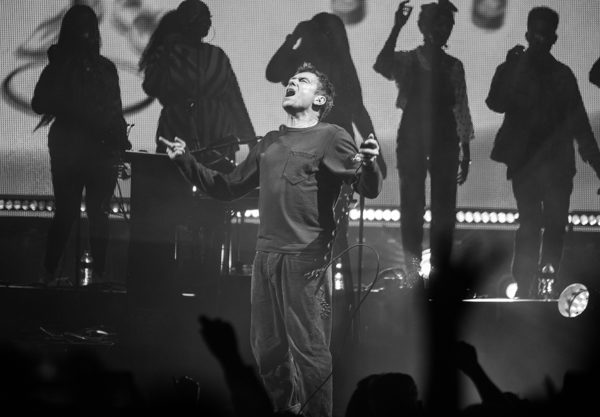 It's safe to say we got our fair share of Gorillaz in 2017 but considering that they may disappear for another half-decade, we had no hesitation going back for more when they returned to us on October 13 for a performance at Barclays Center as a part of their tour in support of The Now Now.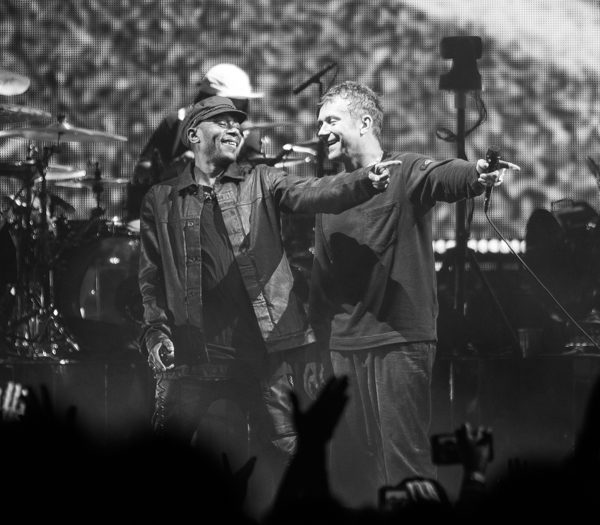 They gave fans an epic-27 song set that featured nearly every song that one could want, stretching all the way back to their 2001 self-titled debut, all the way to the new songs of The Now Now. Damon Albarn was as animated as the characters that hung out behind him and his mammoth band on the giant screen that also showed clips of music videos of songs, even going into the back end of the general admission crowd and the front section of a seated area during the extended outro of "19-2000."
Just like at The Meadows, he brought out New York's very own De La Soul for "Superfast Jellyfish" and "Feel Good Inc.," as well as Yasiin Bey for "Stylo," along with Peven Evertt who also came out for "Stroblite." These guests are always a welcome addition to a Gorillaz show, but really it was just getting to hear all these celebratory songs again that made it so special.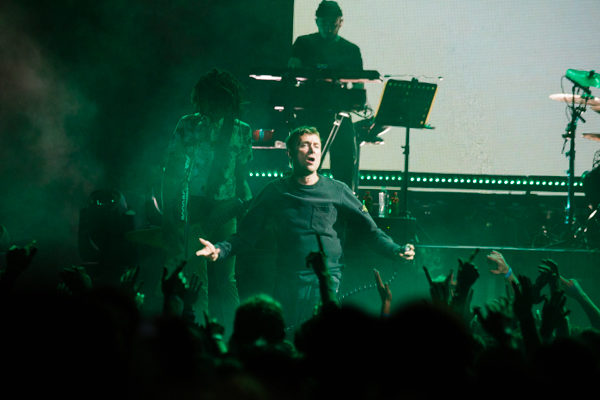 What struck me while walking around Barclays before the show was the diverse crowd that filtered into Barclays that night. Not only in terms of the different types of people but the age. Children, older adults, everyone mixed in and came together to enjoy a great night of music. Not many bands outside of the likes of Green Day and Foo Fighters seem to have the ability to constantly bring in a new fan base, but it speaks volumes to Gorillaz's lasting ability that they are able to do so.
Who knows when we will get new music or especially a tour for Albarn and Gorillaz next, but I'm glad I was able to catch this run if it really is another decade before that happens next.
Find a full gallery of photos from Gorillaz performance below, along with shots of the openers The Internet, and Gorillaz setlist.
The Internet: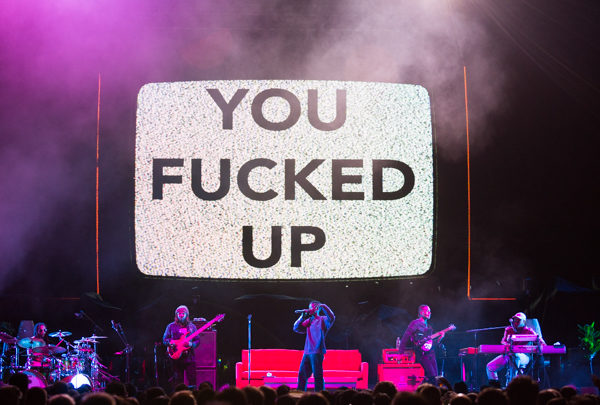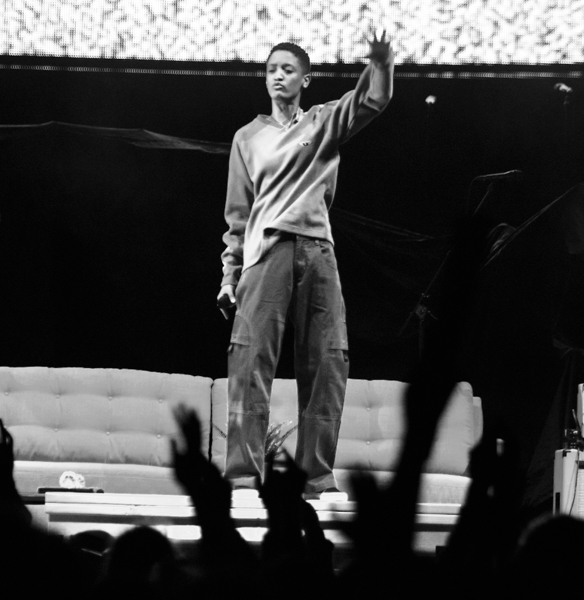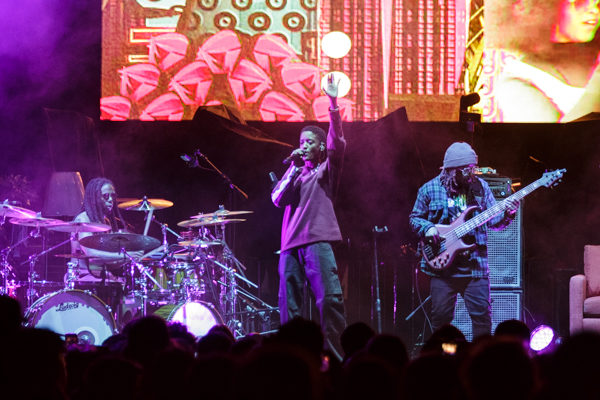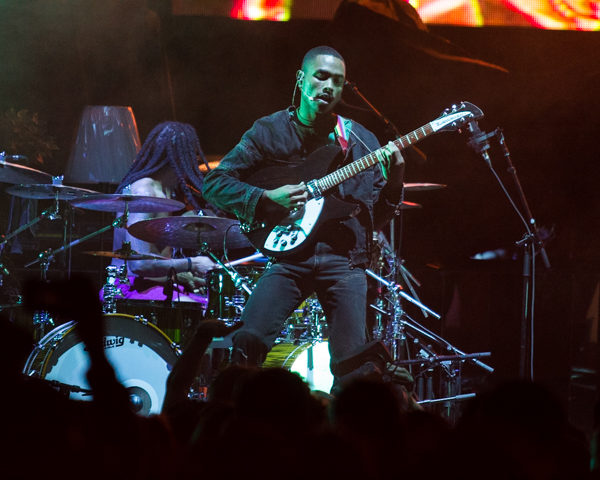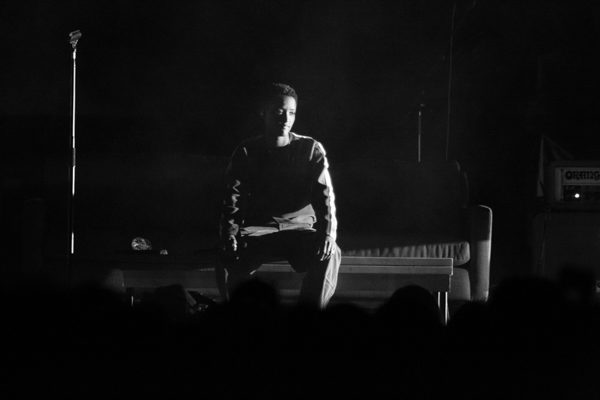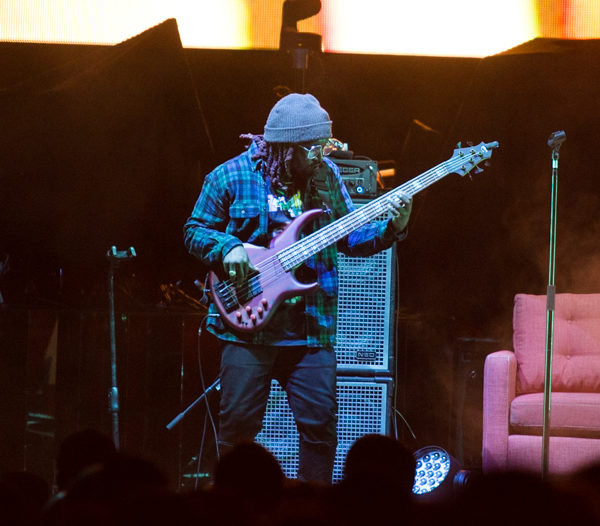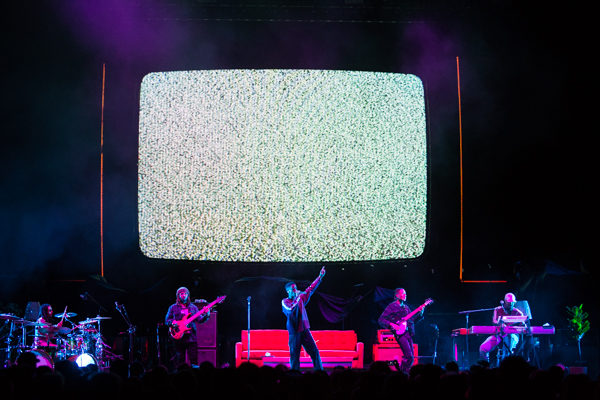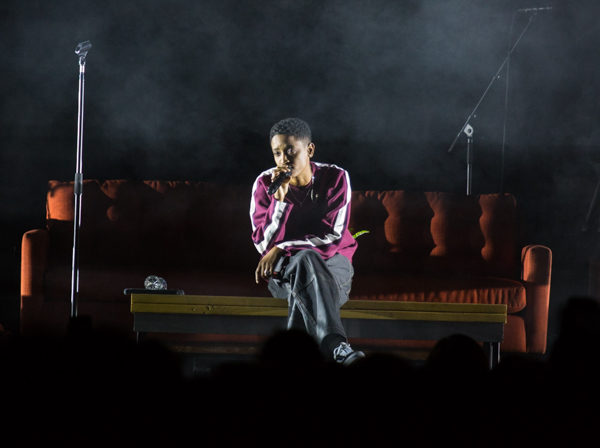 Gorillaz: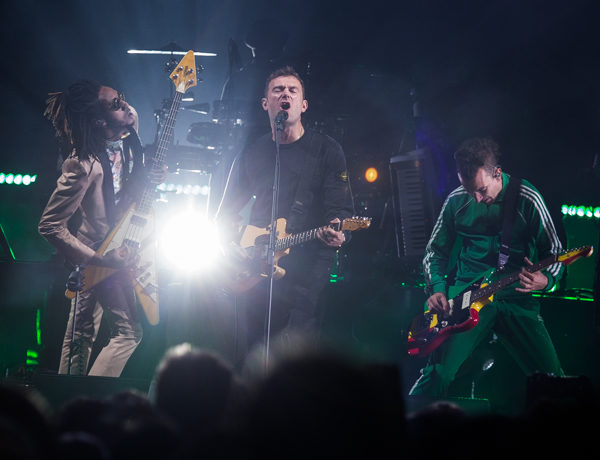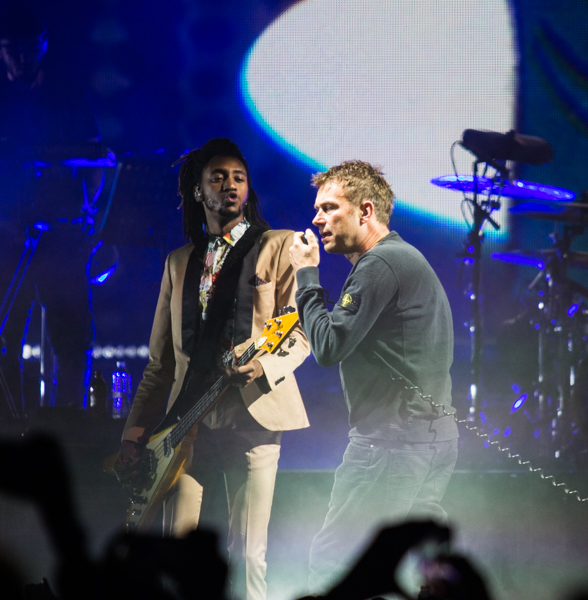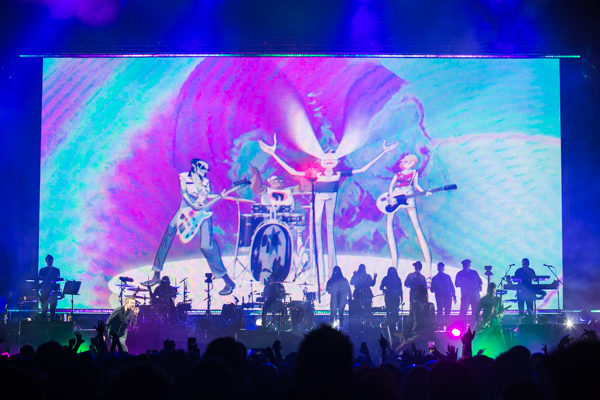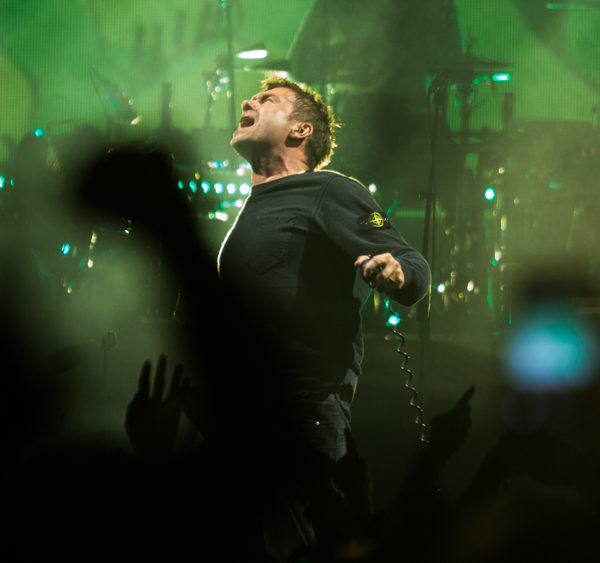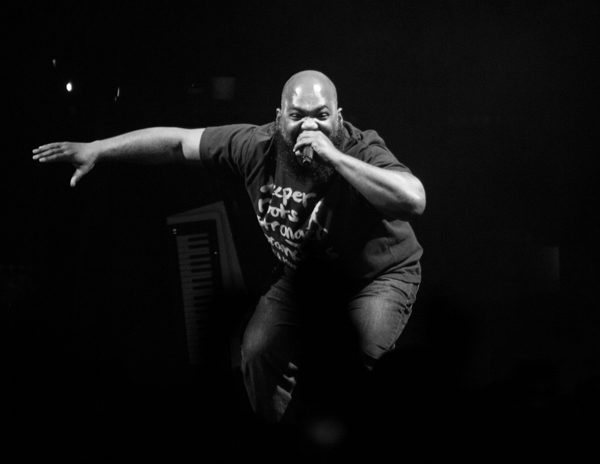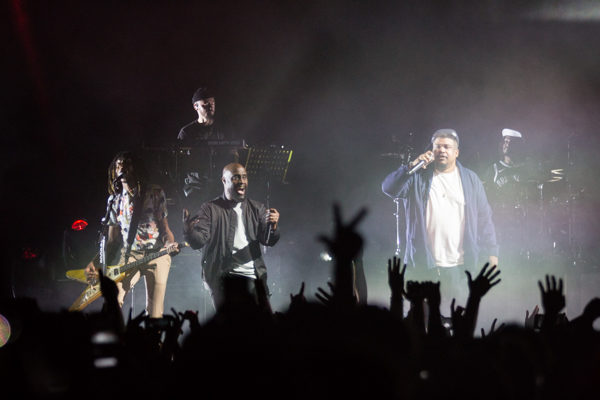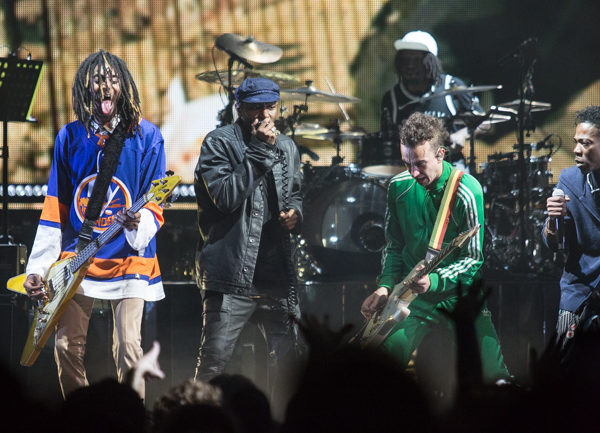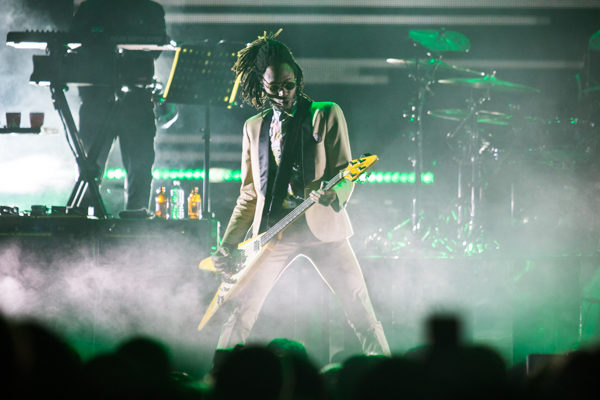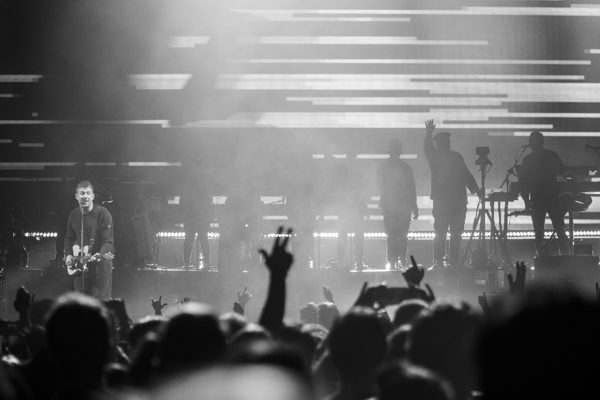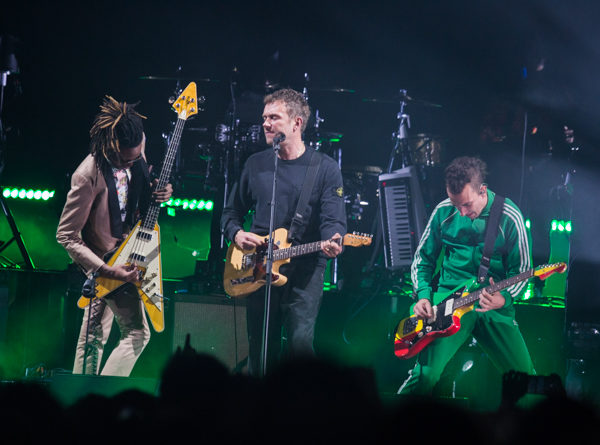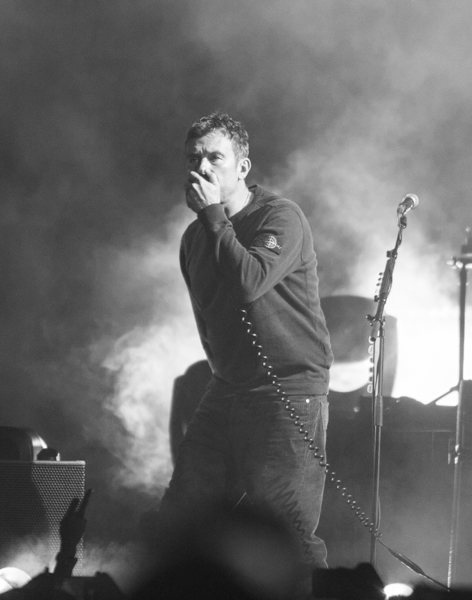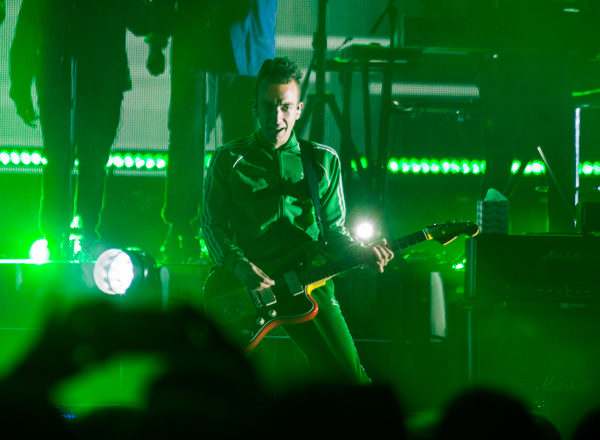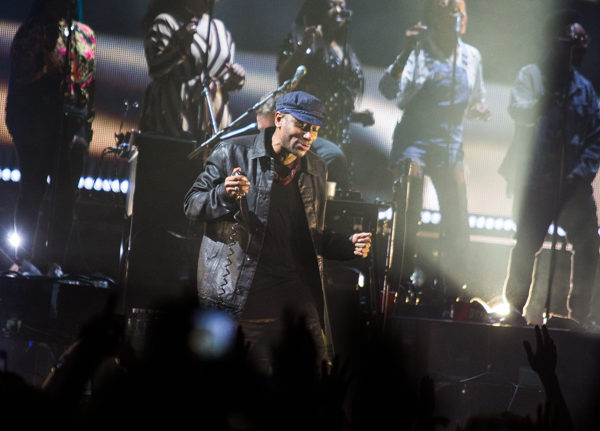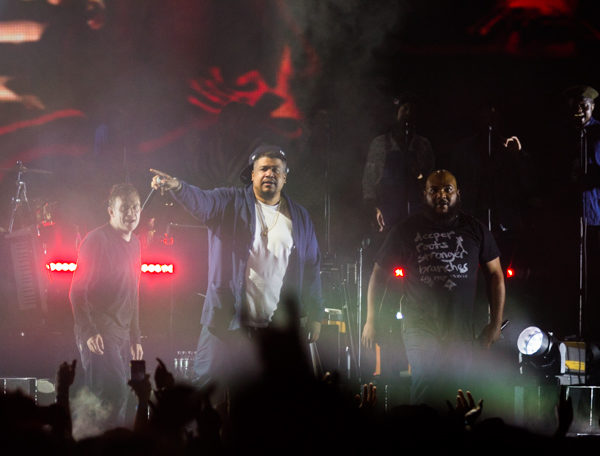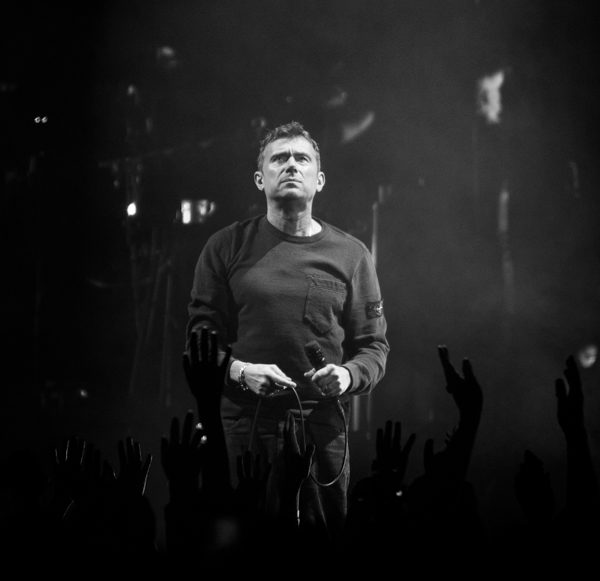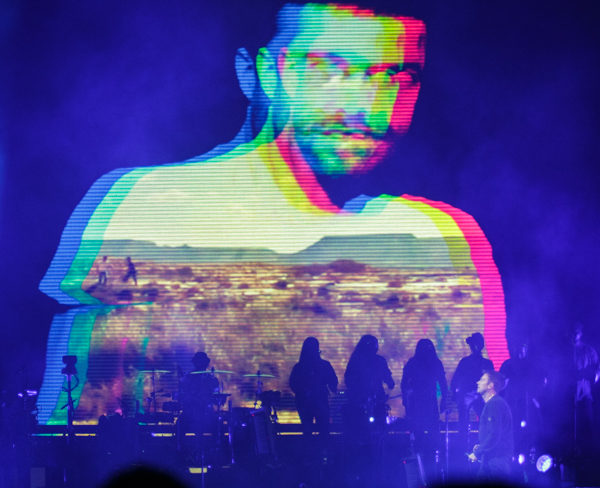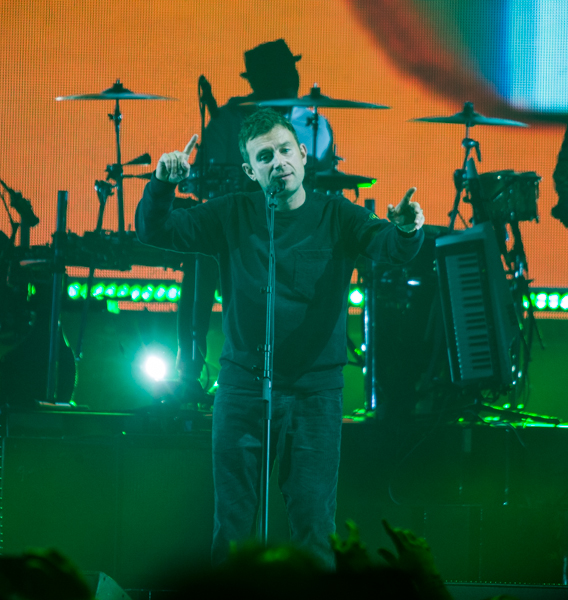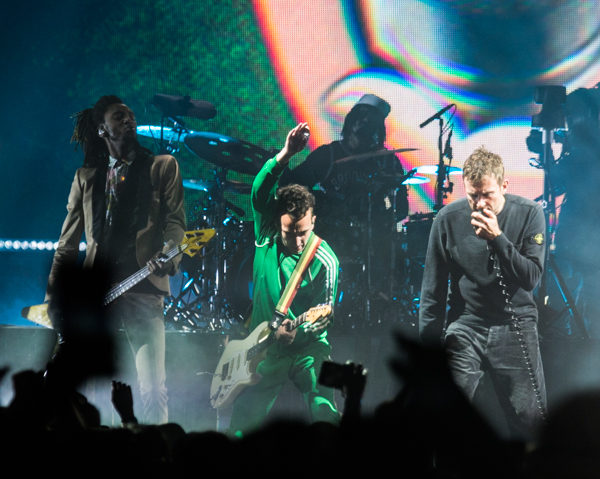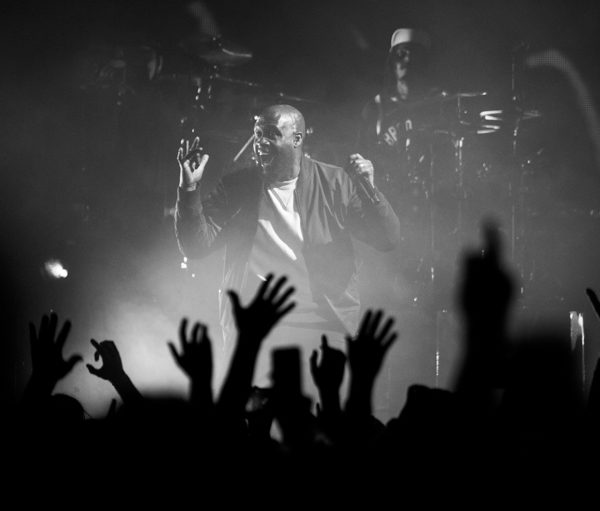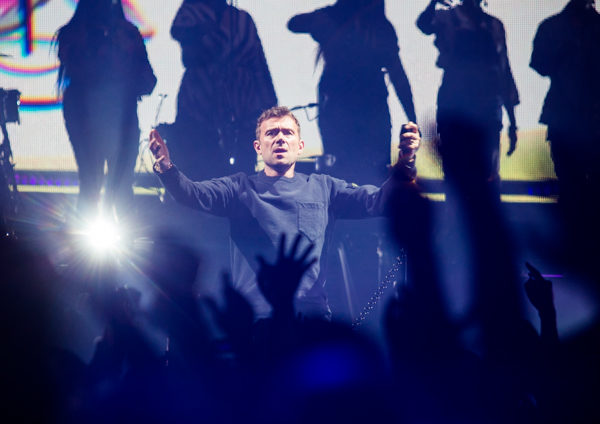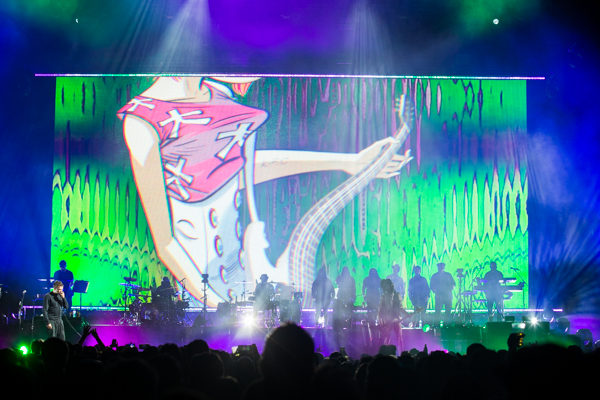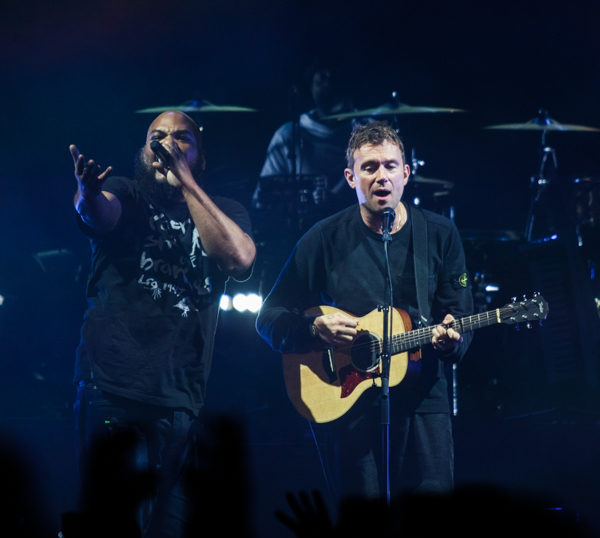 Gorillaz setlist:
1. M1 A1
2. Tranz
3. Last Living Souls
4. Rhinestone Eyes
5. Saturnz Barz
6. Tomorrow Comes Today
7. Every Planet We Reach Is Dead
8. 19-2000 @Info[extended outro]
9. Humility
10. Superfast Jellyfish (with De La Soul)
11. On Melancholy Hill
12. El Mañana
13. Fire Flies
14. Strobelite (with Peven Everett)
15. Andromeda
16. Hollywood (with Jamie Principle)
17. Dirty Harry (with Bootie Brown)
18. Feel Good Inc. (with De La Soul)
19. Souk Eye
20. Plastic Beach
Encore:
21. Lake Zurich
22. Latin Simone
23. Kids With Guns
24. Stylo (with Mos Def and Peven Everett)
25. Clint Eastwood
26. Don't Get Lost in Heaven
27. Demon Days
---
Join the conversation