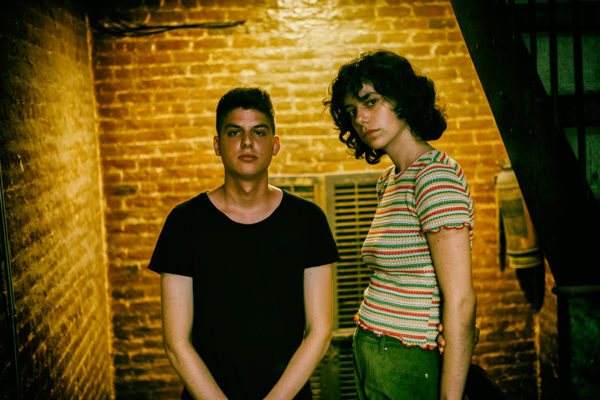 All words and photos by Dutch Doscher
What Mourn has endured over the past few years would have fractured most bands and at first glance that might just be the case.
The day after Mourn entered the United States from Catalonia, Spain, it was pouring rain. There's angst in this trip back to the US for the largest US tour they have ever done. It's completely understandable. After a grueling few years of battling their previous record company over mismanagement and non-payment, along with the pouring the rain and their upcoming tour, this has brought up some visible anxiety for this punk band. Leia Rodriguez, their bass player, was having a hard time processing the new world that's ahead of this band.
Jazz is looking after her sister Leia, Antonio and Carla are chatting under the awning of the record company Captured Tracks as the rain pours around them. MOURN is here in support of their new album. An album they are very proud of and happy to talk about.

The recording their 3rd full album Sorpresa Familia (Surprise Family), has a more natural raw sound than their more produced previous albums. They are growing in new directions. Antonio calls their first two albums (Mourn and Ha, Ha, He.) black and white and this album color because it shows their full versatility. The colors of Sorpresa Familia revealed itself to them through making a covers EP.
Instead of the city, they recorded Sorpresa Familia in a country house in the middle of nowhere, "Where there were horses around."  They isolated themselves and took their time, "Making the album felt like a holiday," Carla explains. If something wasn't working they would just get back to it later. One of the freedoms they felt was they didn't like the way Jazz and Carla's vocals were coming out in the studio, so the two of them went to their rehearsal studio with a computer and a microphone and recorded their vocals. Those tracks are what they used on the record.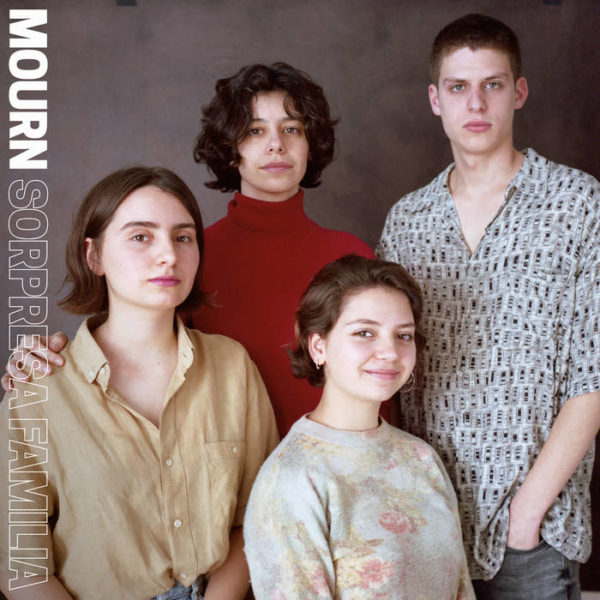 The cover art presents a standard family portrait, but if you look take a 2nd look, there is something raw in their eyes. Something else is going on. Nothing is as it seems with Mourn. They look like kids, think like adults. They seem worried and scared but unload on their three minutes songs with confident ferocity. At first listen, their music its seems inaccessible, but upon a second listen, you can hear the detailed magic. There's a mastery in the rawness of this album.
Like all great punk rock music, it comes with an attitude and anger, much of the record is written about the previous record company and the ass kicking. A stand out track is "Fun At The Geysers," a song about their former management touring the Geysers of Iceland, leaving the band without money, food and support. "Feel I hate you, I know you hate me. Why fake if I can't stand your face?. Nevermind, go have fun, At the Geysers." Antonio's drumming and Leia's bass reach a rhythm at the end of the track that's unusual for a band that was born decades after the peak of Punk and Alternative music. The kick in the face to their old management is that MOURN went to the Geysers to shoot the music video to finally have the fun they should have been a part of.
This is a band that refuses to be ignored and shouldn't be. These kids went up against "The Man" and created art distinctive to them. The post-punk rock album guitar riffs wail in all the right places with fierce drum fills. The is a band learning from their previous albums and growing as songwriters. Carla spoke about her admiration for the Red Hot Chilli Peppers and Antonio's admiration from Muse to Eminem to Slipknot. This band is not just one thing and you can hear the influences.
Mourn takes the stage at Baby's Alright the following night, on July 18. They seem calmer than the day before. This is their element. They cross the stage and turn their backs to the sold out crowd in Brooklyn. These are people who have been fans for years, It's quite surprising when the oldest member of the band is 21 and the youngest is 18.
Mourn has a spirit. There's something about this band.
With their backs turned to the audience, circled around the drummer they all grab a drumstick and start playing the drum kit….Together…… This is a band who has not given up on their music or each other. What seemed like disconnection yesterday is a comfort. The kind of comfort you only get when you go through hard times and learn to trust each other as family.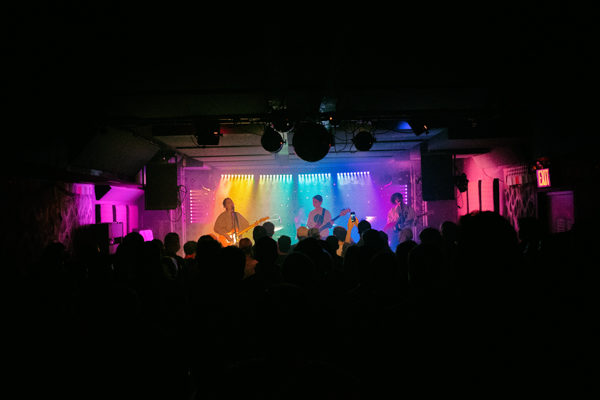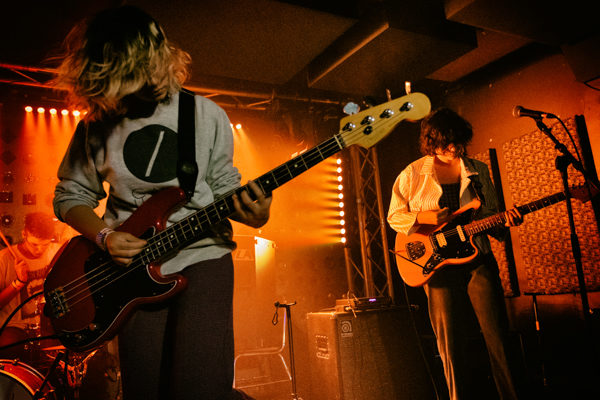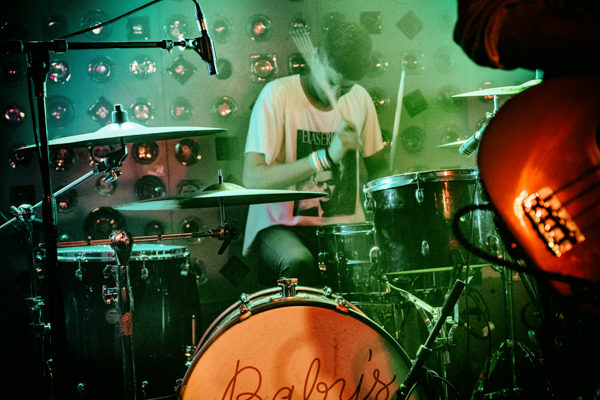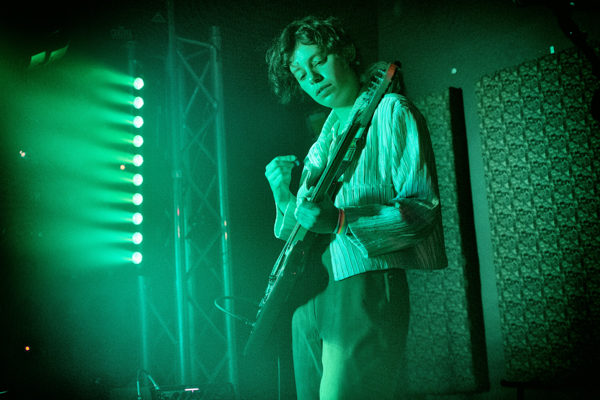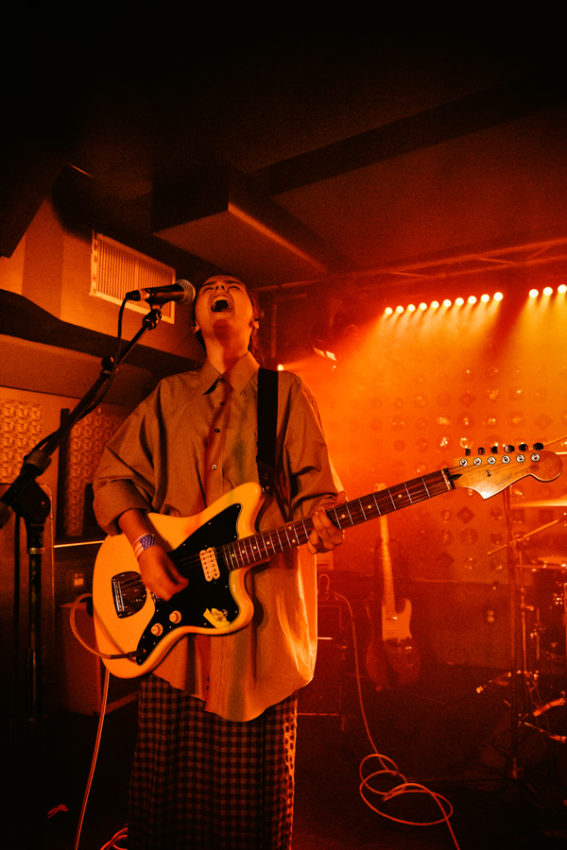 Something about MOURN felt nostalgic and new at the same time. They sounded like a midnight punk rock band that would have fit right in at CBGB's.
Jazz, the lead singer, tears into her songs with passion and fun. Carla and Jazz work off each other during their set and there are a lot of smiles shared between them. Maybe because kids from Catatonia don't get to travel the world as rock musicians. Antonio told me "It just doesn't happen."
The bass player, Leia, a timid quiet soul, doesn't give you the sense that she's as fierce as she is till she picks up that bass and reaches inside to shine. Antonio's drums go from being a thunderous presence to a distant rumble. It's those moments that separate this band from their peers.
As the show ended, the crowd cheering, they turned to each other. Away from the audience, pulled their heads in together and wrapped their arms around each other. On stage, you see they are a surprise family that depend on each other and stick together.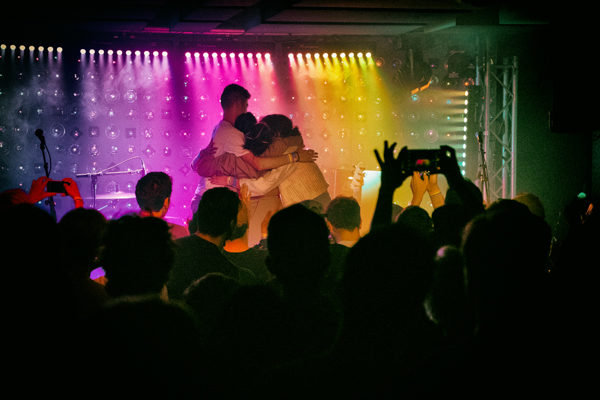 In the song Epilogue
"We hold our hands, Savory Dance We sing along What is next? What is next?"
I'm excited to see what comes next. They have a future, together.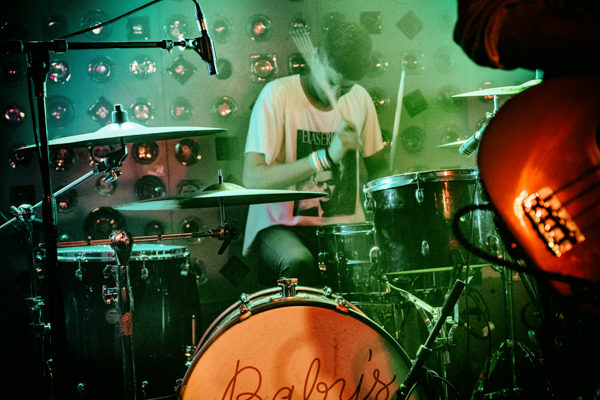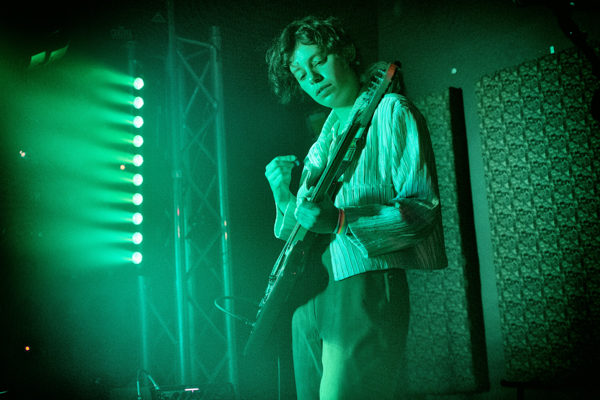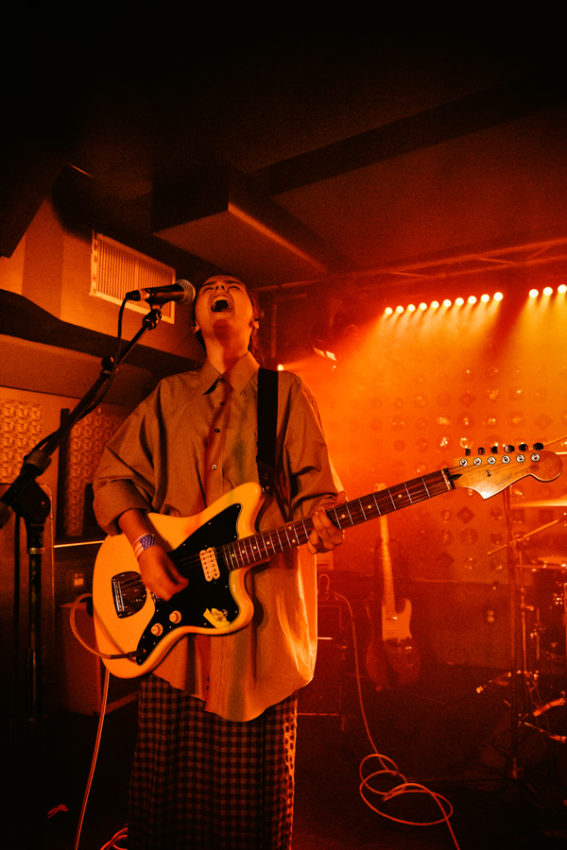 < img class="alignnone size-medium wp-image-106903″ src="https://weallwantsomeone.org/wp-content/uploads/2018/07/Mourn-37-600×400.jpg" alt="" width="600″ height="400″ />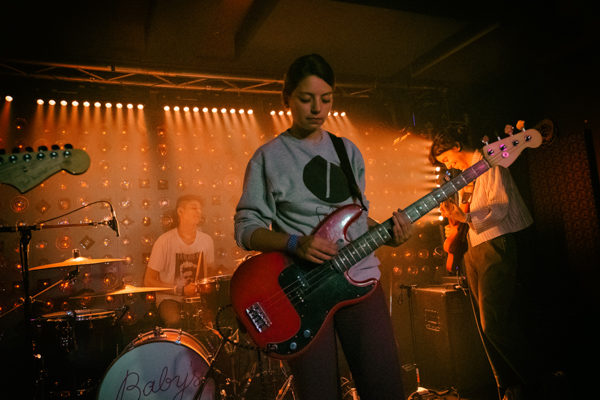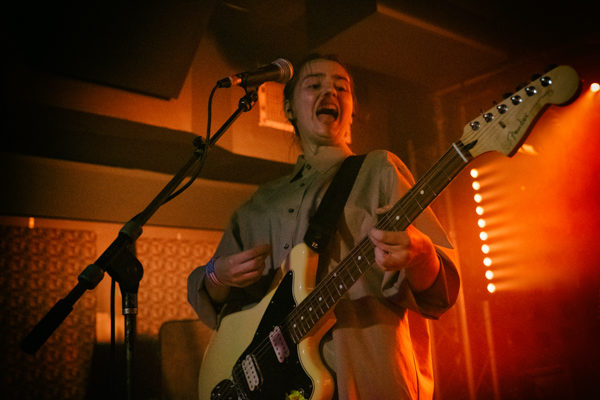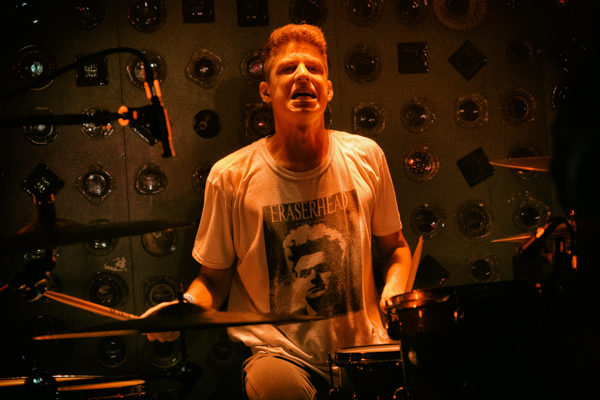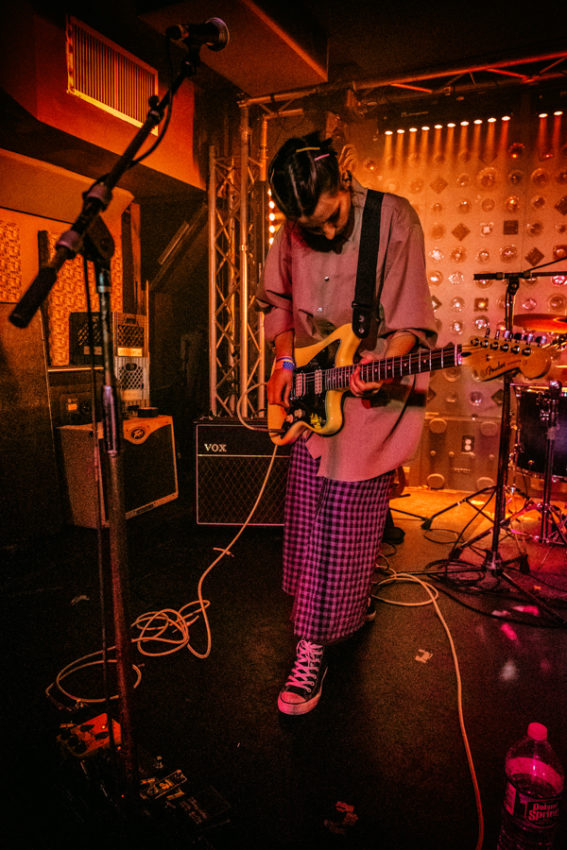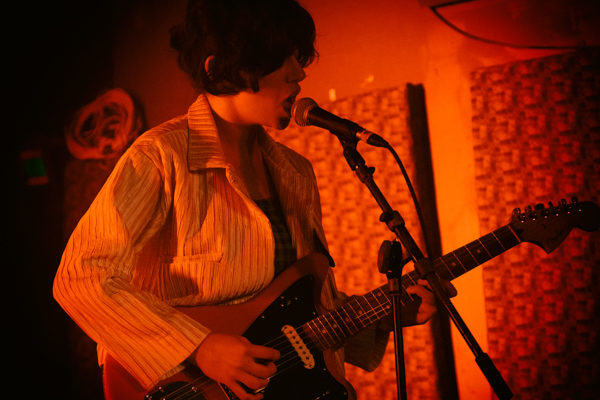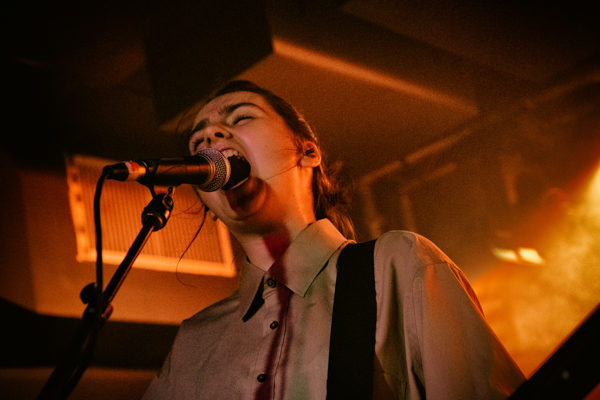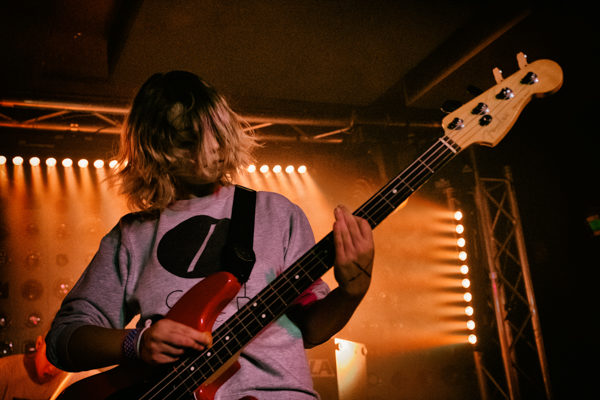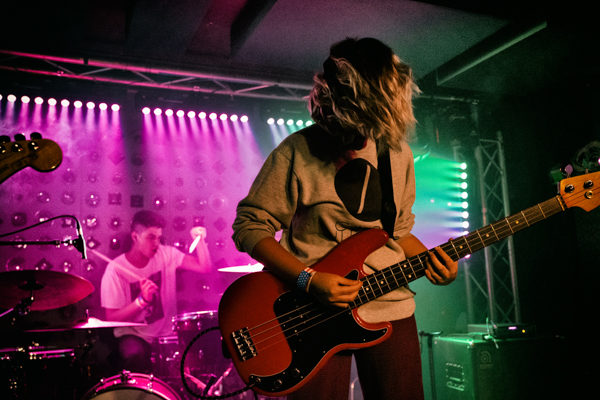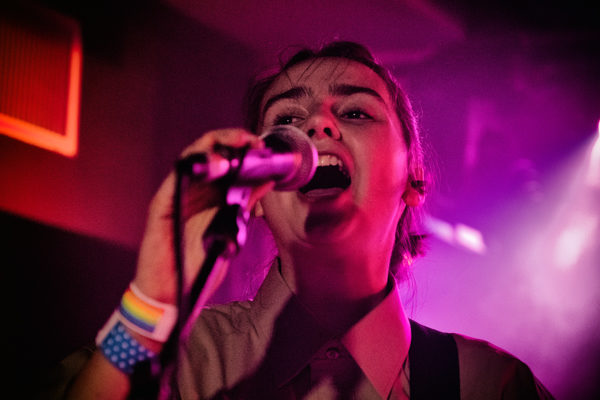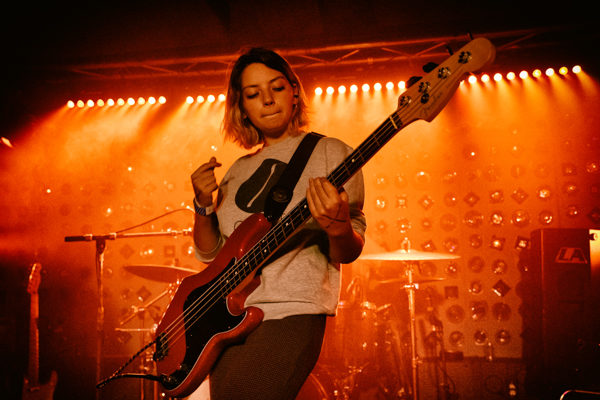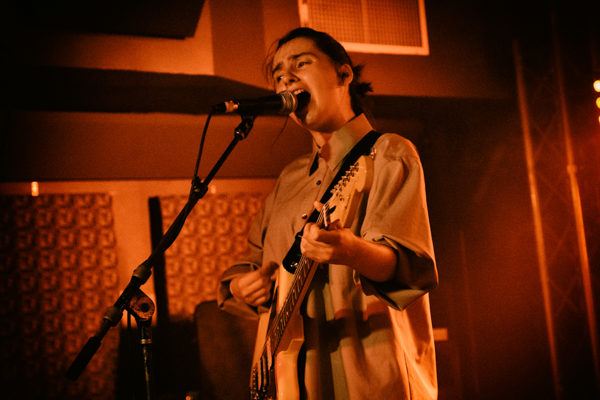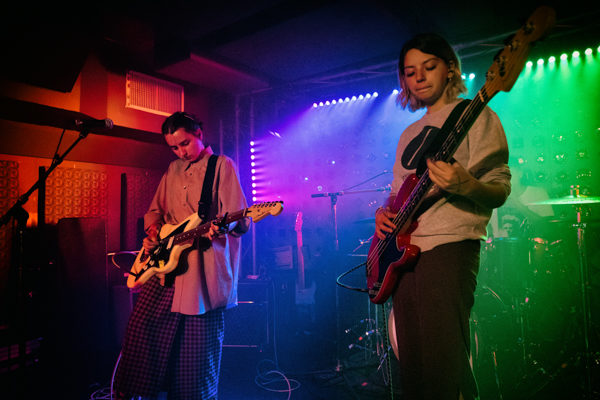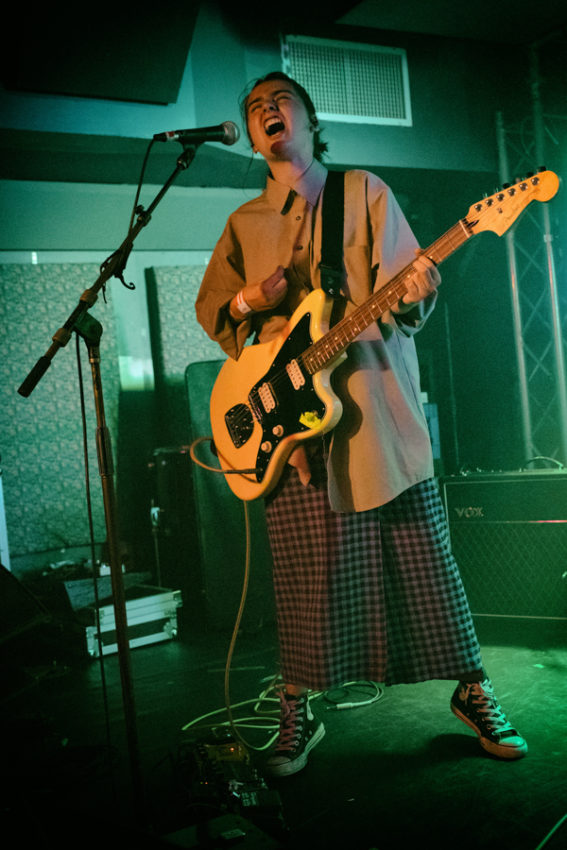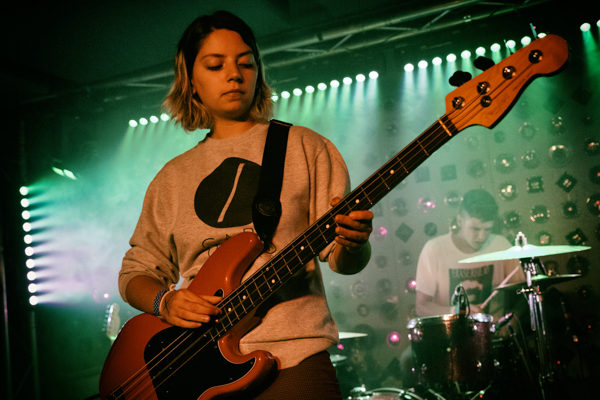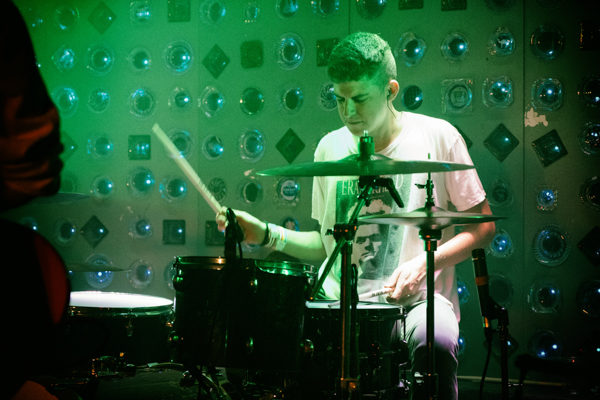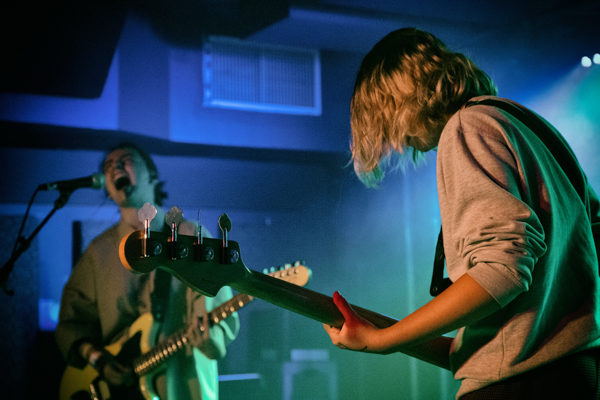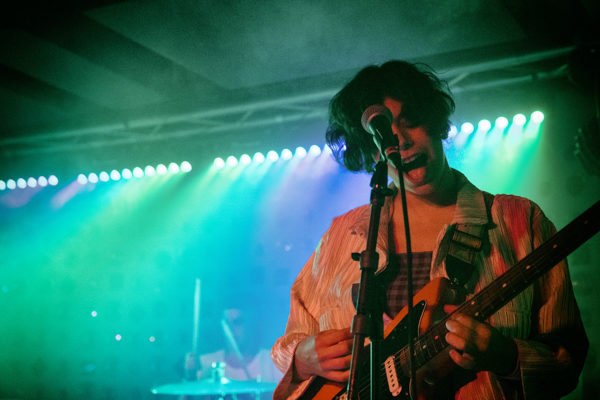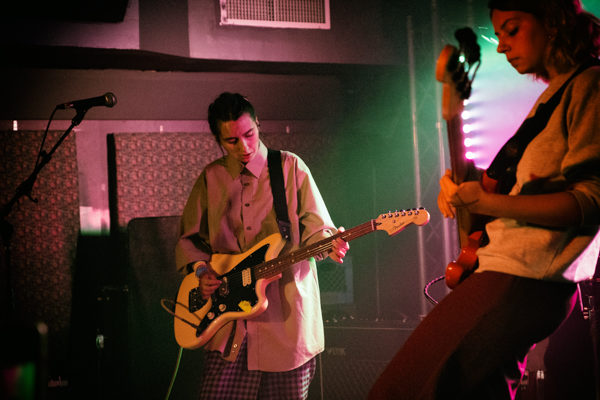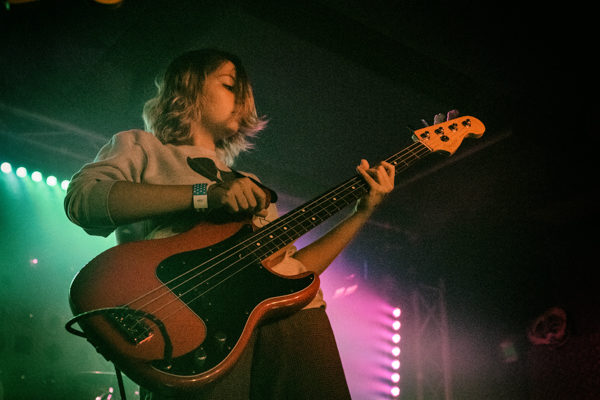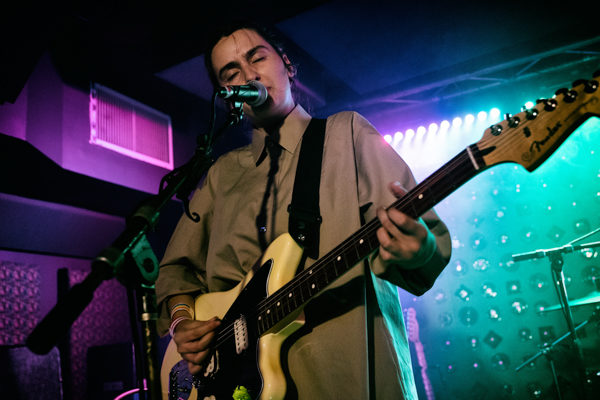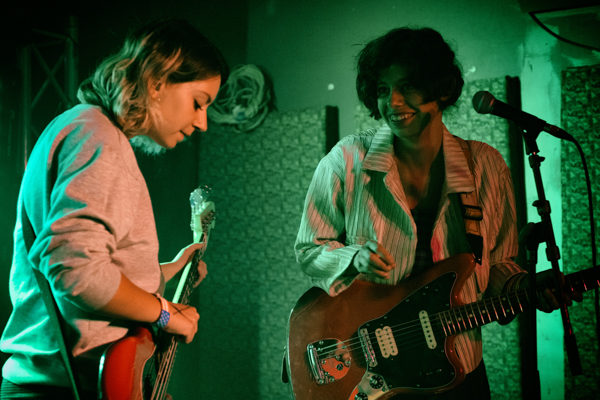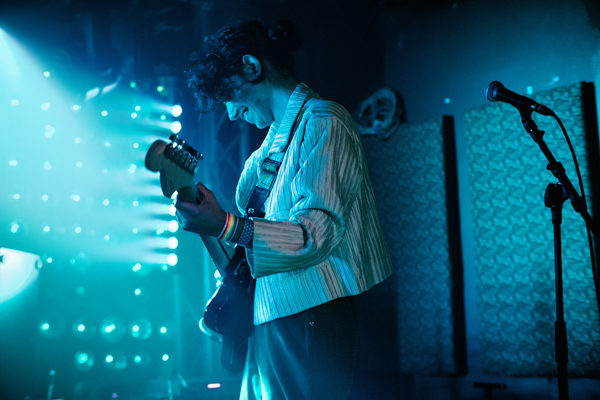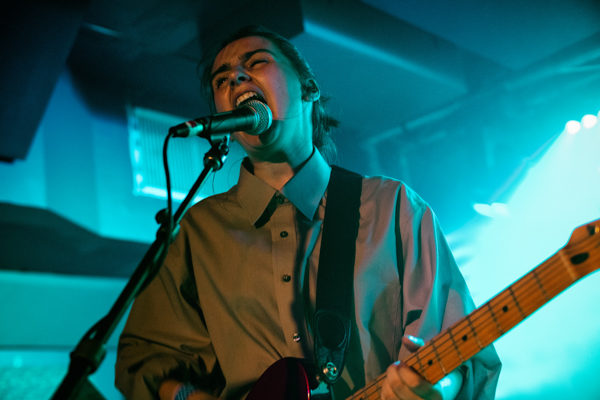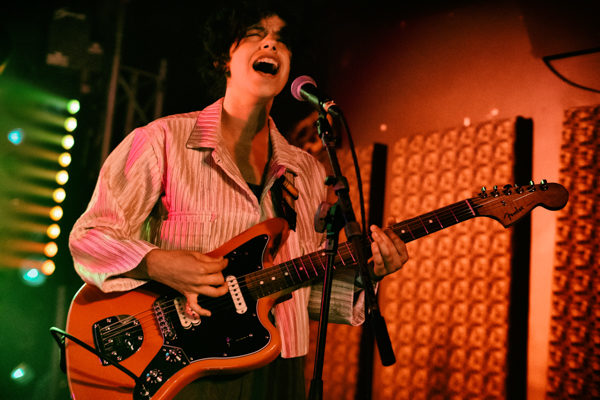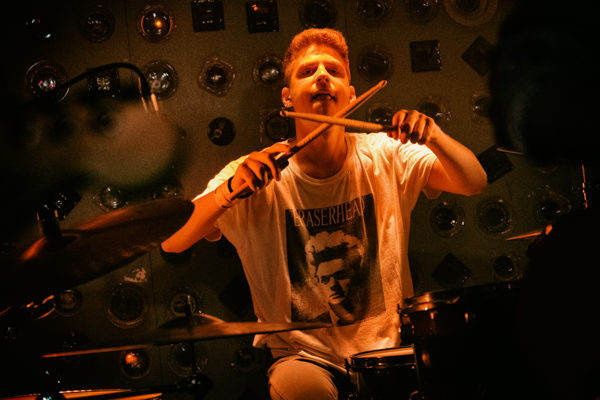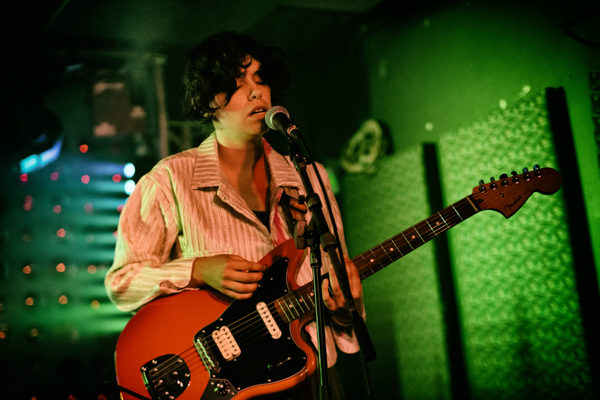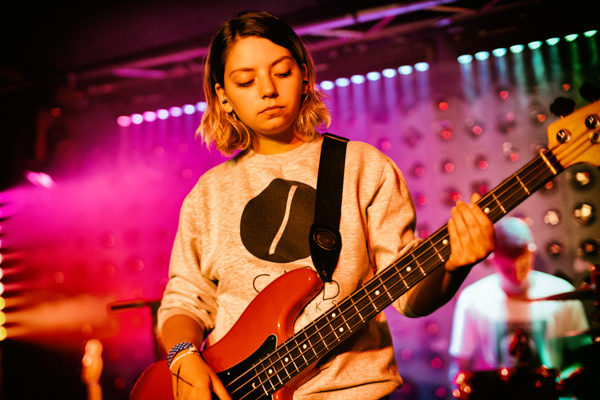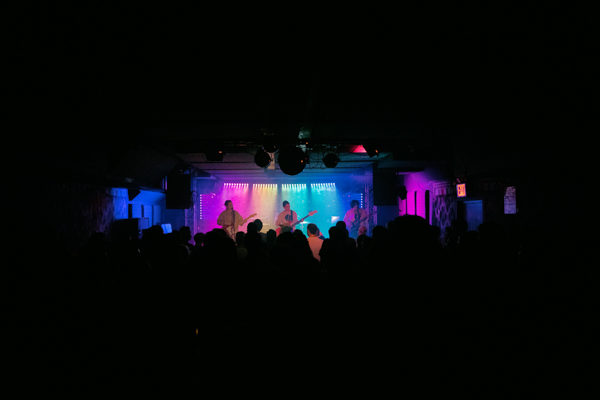 Mourn setlist
1. Intro
2. Barcelona City Tour
3. Skeleton
4. Strange Ones
5. Fun at the Geysers
6. Candle Man
7. Orange
8. Evil Dead
9. Thank You for Coming Over
10. Doing It Right
11. Divorce
12. Sun
13. Bye, Imbecile!
14. Epilogue
---
Join the conversation