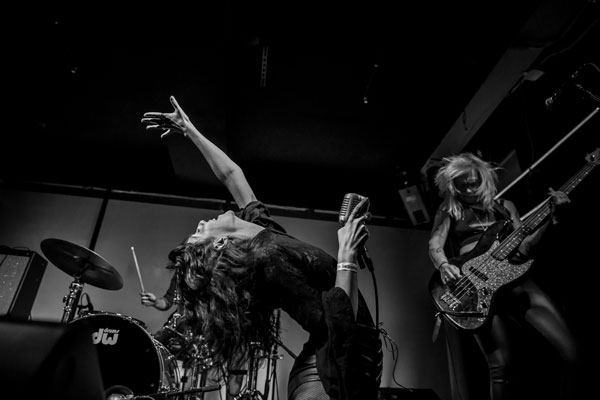 All photos by Omar Kasrawi
Sometimes you need a shot and a chaser, sometimes you need to double down and just down two in a row. That's about the quickest way I can explain the effect of seeing a Thunderpussy show with Grim Streaker as the opening act. And these shots burn as they go down, they light a spark in your gut and lungs, and were you to exhale in that moment, the flames that shoot out of you would leave a scorched "This is fucking rock 'n' roll!" on whatever stood before you. Yeah they burn, they burn in the best way that hottest spiced Thai drunken noodles make you keep craving more while the top of your head sweats, sweats, and sweats some more. In fact, if you're at the Zone One at Elsewhere in Brooklyn, keep an eye out for burn marks all over the place.

Grim Streaker frequently gets called "The Hardest Working Band in New York" and it's easy to see why. At any given moment you're likely to see a notification on Songkick, Bandsintown, or whatever app you use to keep track of upcoming New York gigs and Grim Streaker will probably be playing two to three shows that week. And that's a slow week for the speedy, thrashy, whirling power punk dervish. On this night lead singer, Amelia Bushell may have been wearing a cotton candy pink suit, but there was nothing sticky sweet about her performance. She belted out hard-charging punk anthems seemingly picking up the pace on each successive song. Bushell has the makings of an iconic fronter, evoking anger, danger, and a wicked playfulness with whiplash moves. She's the type of singer that would've fit right in at CBGB's during the birth of New York's punk scene decades ago. And the band filling out those hard-charging 2-minute songs is just as impressive. Guitarists Micah Weisberg and Dan Pelskin, frequently found on opposite sides of the stage, come at you in a sonic wave while drummer Piyal Basu and bassist Bill Dvorak keep a thundering pace.
Next up was a band that's been making a name for themselves all over the country and beyond, thanks to their relentless pulse-pounding rock sound and stage presence that brings one word to mind: roaring. Seattle's Thunderpussy announce their presence even before guitarist Whitney Petty hits her first ravaging chords. This is a band that plays with style and dresses to match. Almost like a throwback to the glam rock bands of the seventies, there is detail put into every aspect of the band's performance that screams, "We're going to blow your minds away as one."
They've been touring, what feels like forever over the last year, and putting out a senses-shattering eponymous debut album, and make each show feel fresh and different since the last time they played. Sure the music sounds the same, but when it sounds this good, you can't complain. Thunderpussy has that mixture of the glam of the seventies, the destructiveness of punk, and the importance of the blues.
Molly Sides is the rock and roll lead singer that it feels like a generation has been clamoring for. She uses her classical dance training and transports it to a wicked mystical voodoo child space while possessing one of the strongest voices out there, going from full-throated belt to soulful longing. When she's not gliding across the stage she's weaving a web with each of her bandmates. Chief among them, Petty, who has a complete mastery of her guitar. Petty has all the tools found in the great guitarists of this generation and past. In fact, if Petty wasn't born, you'd pretty much have to invent her to keep that rock god guitarist tradition alive. Drummer Ruby Dunphy maybe the youngest member of the band but she her timing and fills seem to belie a drummer well beyond her years. In her hands, the drum kit is a bad, bad thing. And keeping it all together is the thumping rhythm provided by bassist Leah Julius.
Thunderpussy may only be the point where they've only put one full-length album, but they rage with an undeniable urgency. And after a night of 150 plus proof shots courtesy of them and Grim Streaker, it's time to go find a chaser.
Grim Streaker: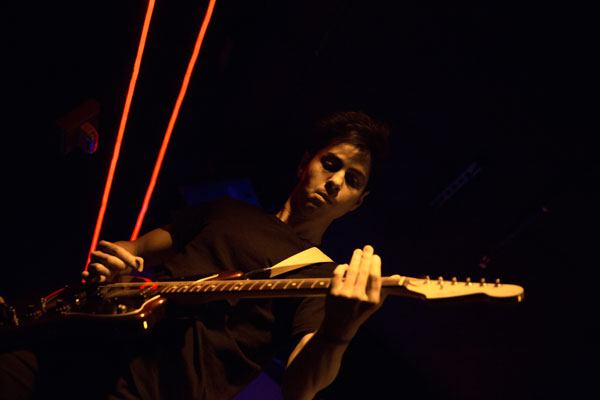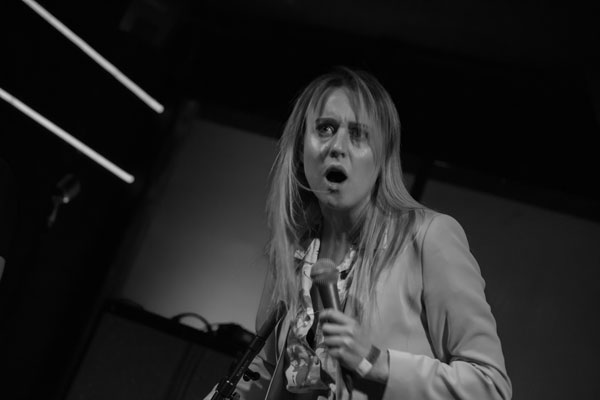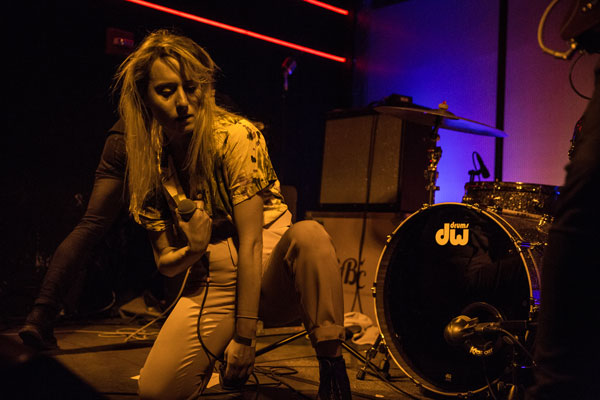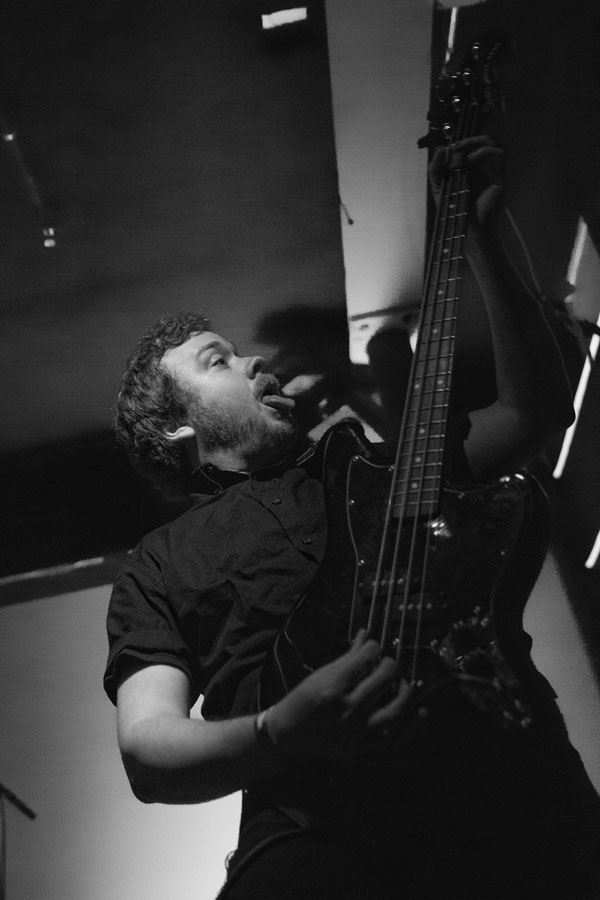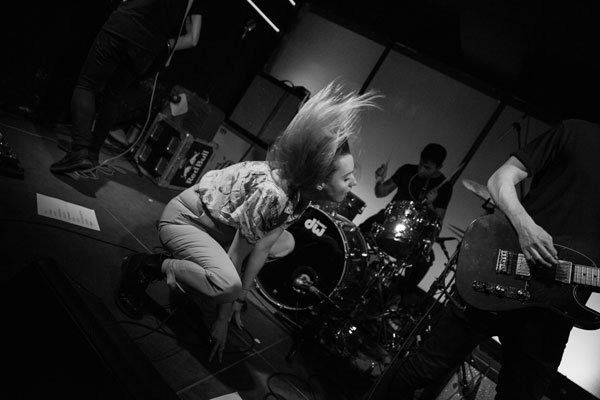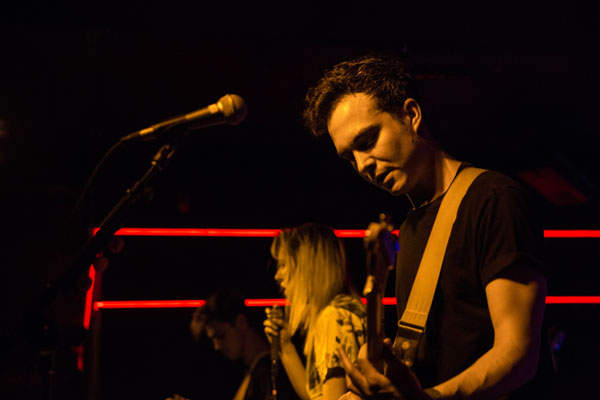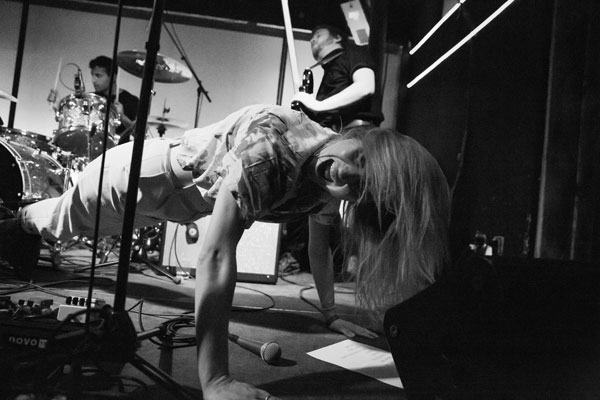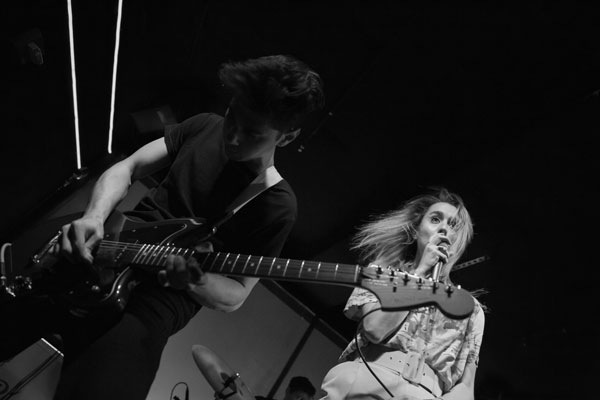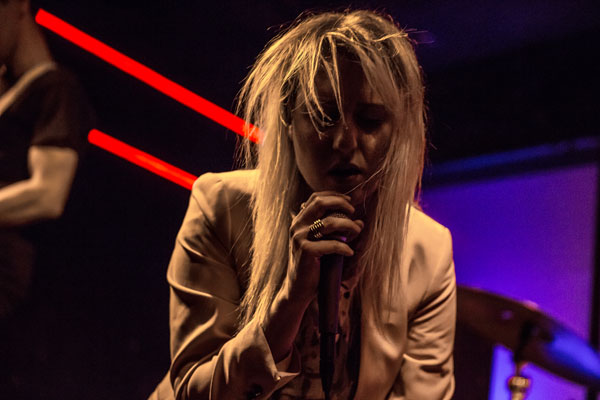 Thunderpussy: