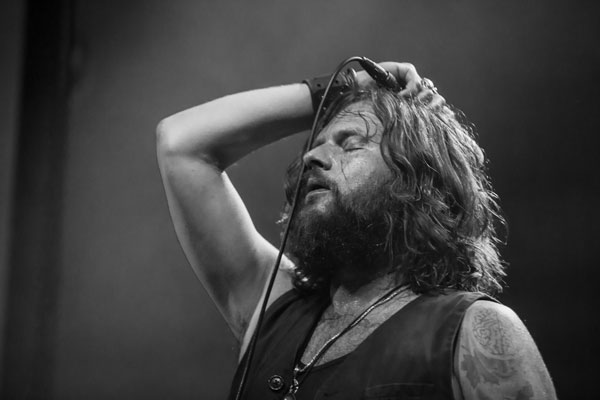 All photos by Omar Kasrawi
Let's face it, if you're going to miss Mother's Day dinner, you'd be better have a damn good excuse. And if you were looking for one this year, you might be hard-pressed to come up with one better than, "Mom, I've got tickets to see Rival Sons at White Eagle Hall."
But before the headliners came out there was a strong rock laden double bill of openers to get you in the mood of some of the most stylish grooves and fuzz-filled guitar licks around.

First up was, the appropriately named Mother, bringing a tip the scales to a heavy blend of well-manicured rock theatrics. Fueled by Mike Gowen on guitar and Nick Fargo's charismatic presence up front, this band is the kind of hard rock revival that I imagine made them the kind of bar-band that you'd make your way to see when they were at any watering hole near you. But they've far exceeded such venues and have a sound that is pushing towards a swelling anthem-like vibe.
Next up was one of those "Oh shit, I've got to keep my eyes and ear on this act," type of moment as Welles took the stage. Jeshea Welles came out looking like he was born out of the grunge-fueled Seattle scene, but was channeling this Radiohead-meets-Beatles psychedelic sound. One moment you're hearing some pop-driven start-and-stop guitars, then all of a sudden, he's letting out a primal scream and jumping up and down. There's an edge to Welles style and sounds. But it comes and goes in spurts, and it's always enough to keep you waiting for the next riff and growl that will explode out of this young man.
Then, to the backdrop of spaghetti western theme song, the Rival Sons took the stage. You knew from the moment that lead singer Jay Buchanan walked on barefoot, he wasn't going to waste any time. The band tore right into those classic rock-infused themes that make them the spiritual love child of the great rock bands of the 70s with plenty of fuzzy garage rock mixed in.
The band has it all: style and songs, and none of it feels like a put-on. Buchanan is a ball of emotion when he sings, full of growls and howls that never seem to tire out his pipes. And always to his left, the ever dandy, with guitar licks as slick as his well-waxed evil-genius mustache, Scott Holiday. If Holiday and Buchanan didn't exist I can only imagine that when a scientist discovers what makes rock 'n' roll DNA, he would have to invent them.
The band brought the crowd-pleasers with them, from "Pressure and Time" to "Electric Man" and more; they hit all the notes the audience was clamoring for. After all, if you're going to make your fans miss Mother's Day, you'd better bring it, and that they did.
Mother: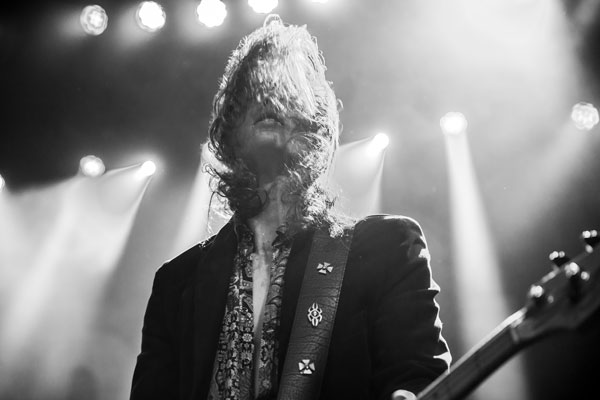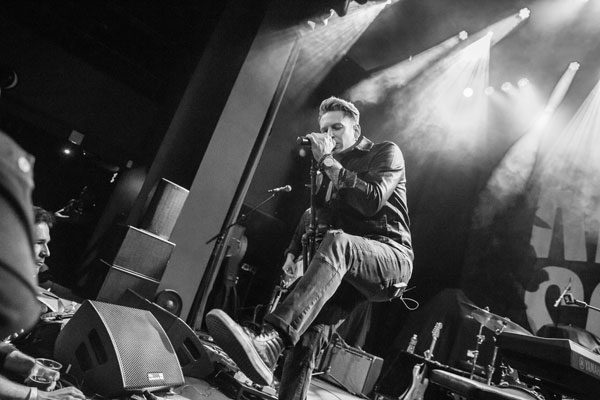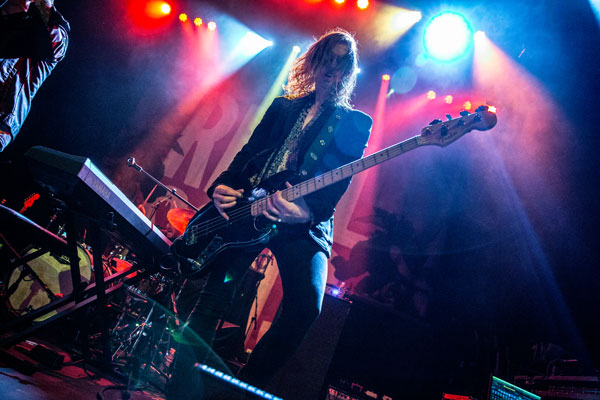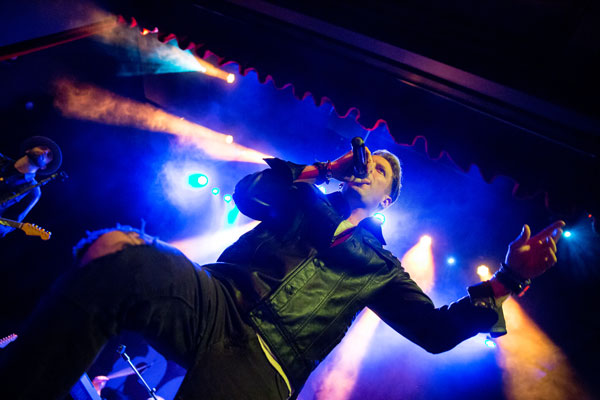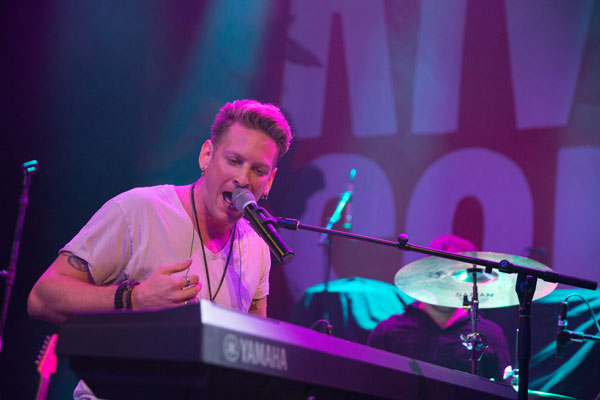 Welles: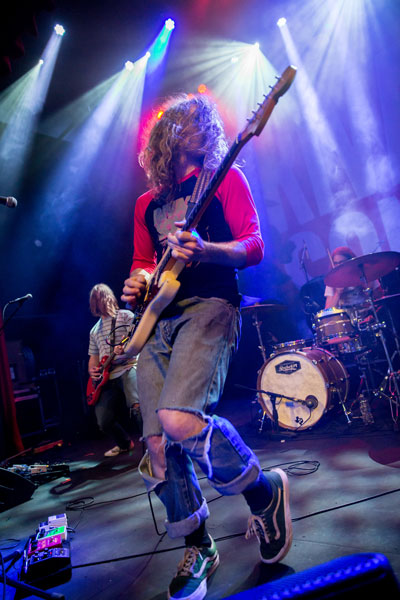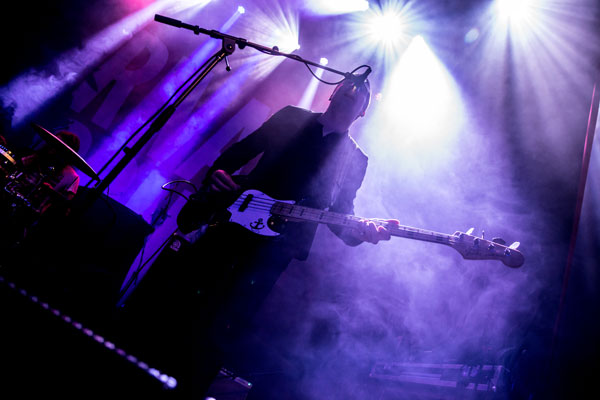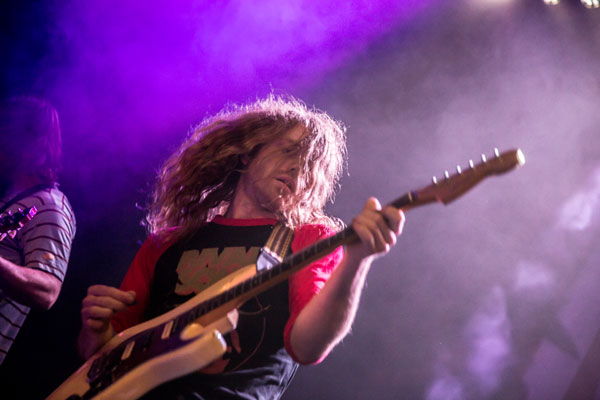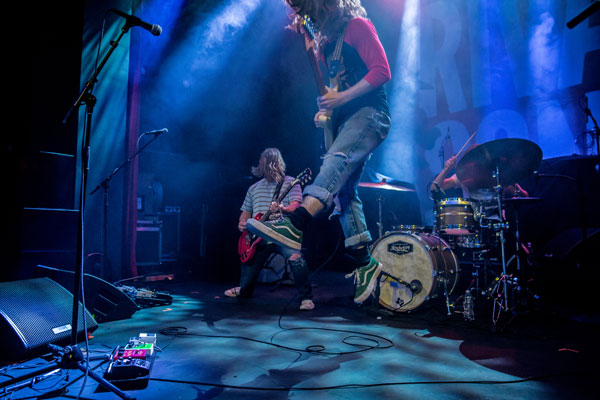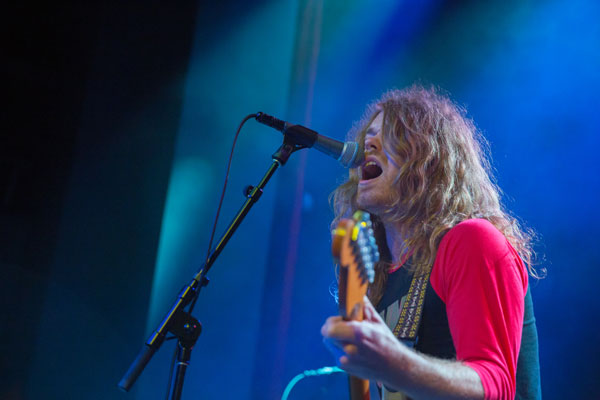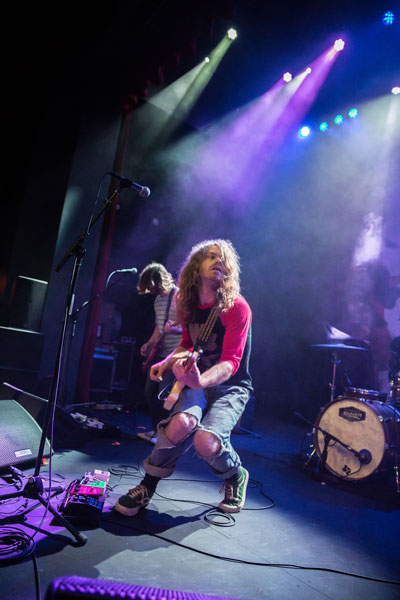 Rival Sons: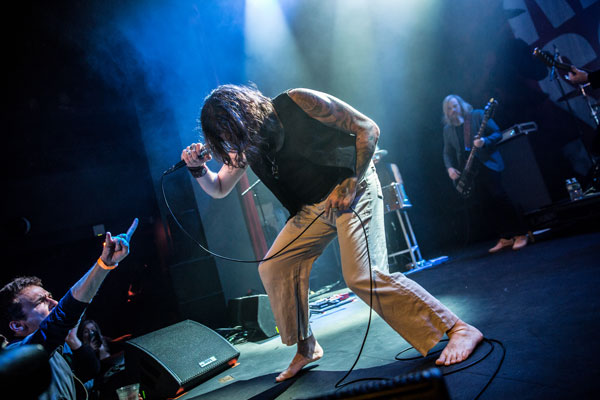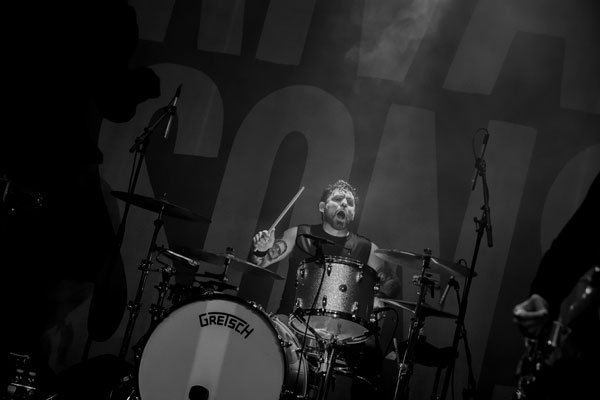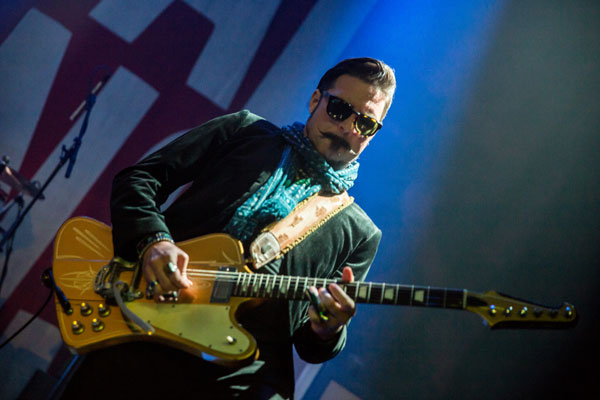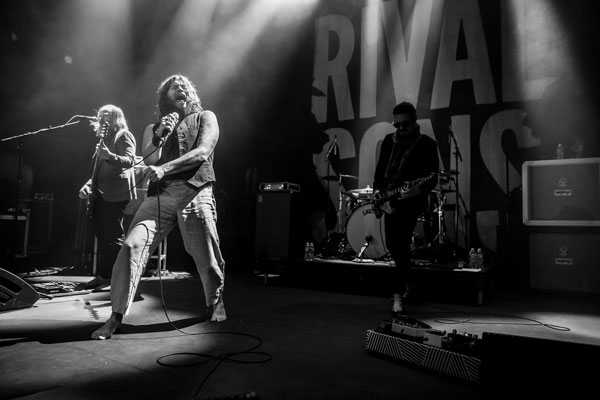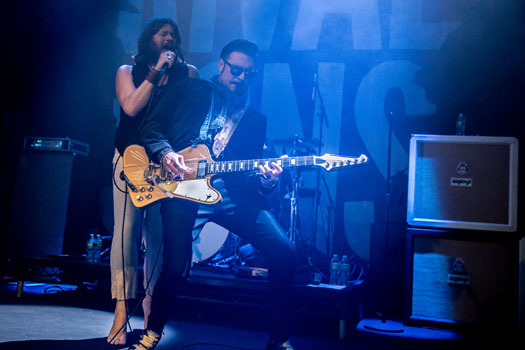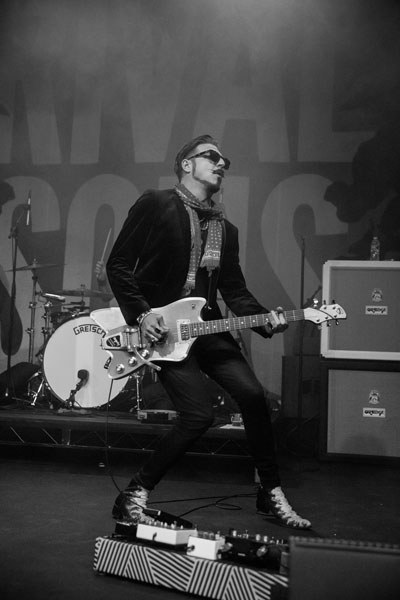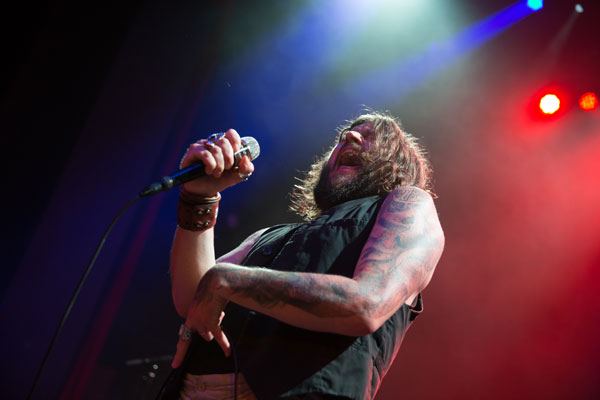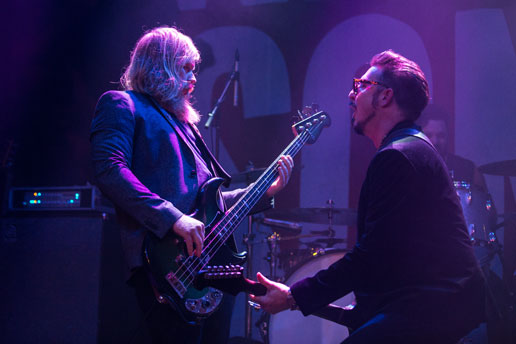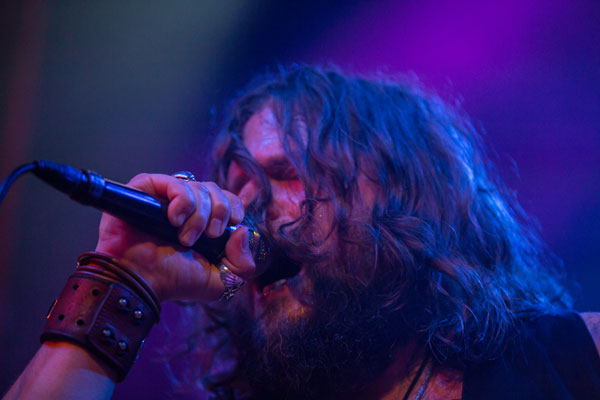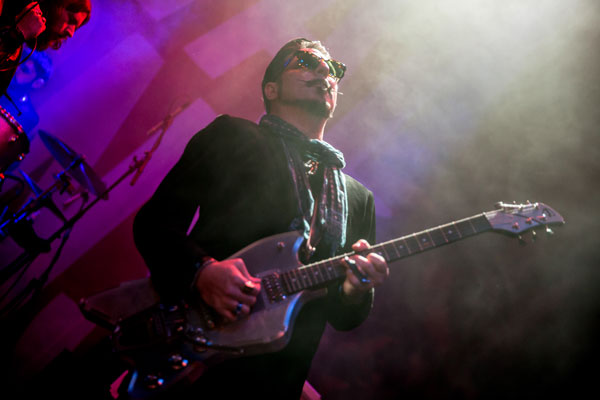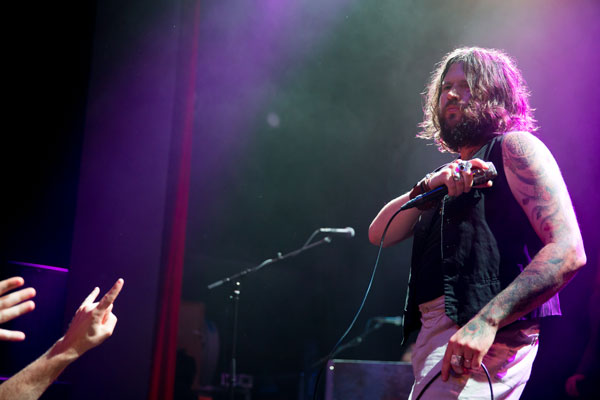 Rival Sons Setlist:
1. Keep On Swinging
2. Electric Man
3. Good Luck
4. Thundering Voices
5. Tied Up
6. Memphis Sun
7. Jordan
8. Pressure and Time
9. Belle Starr
10. Torture
11. Soul
12. Open My Eyes
13. Secret
---
Join the conversation