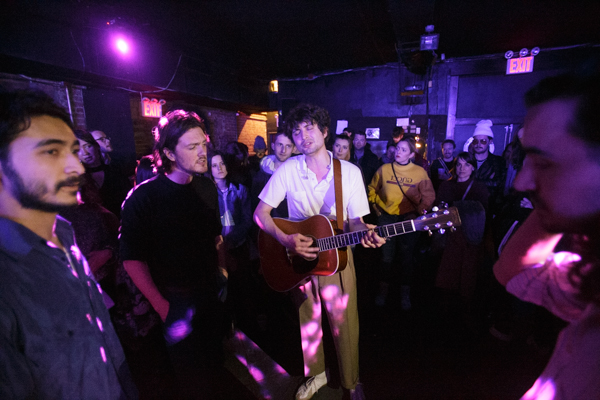 Over the past few years, we've watched British indie rockers Flyte from afar, admiring their wonderful tunes and dreaming of the day that they would finally grace us with their presence here in New York City. It took many years but after the release of their terrific debut album The Loved Ones last year they finally announced their first U.S. tour around an appearance at SXSW in Austin, Texas and ended up following those dates with their debut New York performance on March 21 at Mercury Lounge.
As if the wait wasn't bad enough, the day was almost ruined with an unwelcome snowstorm that caused havoc for many out-of-towners to make it into the show. But weather be damned, I would not be stopped and made the journey in to the city to finally catch the boys of Flyte.

I've seen countless live performances and was always left impressed but even so, nothing came close to the real thing. The way that the quartet of Will Taylor, Sam Berridge, Nicolas Hill and Jon Supran bring their gorgeous harmonies to life is a thing of beauty. Taylor pointed out that the band wanted to record an album where they were able to recreate everything on it live. This is something of a rare treat these days but definitely ad admirable quality which gives their music a direct warmth and richness that no backing track could recreate.
If there was any complaint it was that the show was way too short. They gave us almost all of The Loved Ones, beginning in epic fashion with "Victoria Falls" before running for a good chunk of it before welcoming new single "Moon Unit," and their heroic cover of Alvvays "Archie, Marry Me." As someone who found them through their early singles, I was worried they wouldn't give us any of them as it's clear they have moved away from that era with the new sound found on the record. But I was beyond delighted when they went into the crowd to perform an acoustic performance of "Light Me Up," the very first song of theirs I found one late night many years ago. They doubted that anyone in the New York audience would know it but based on the fierce sing-along that ensued during its epic build up, they were gladly proven wrong.
Taylor remarked how the show felt like a real special moment for them, the sort of moment you'd say as a young lad to your teacher that one day you're going to play New York. Well boys, you made in. Now get back here as soon as possible and maybe bring back "Over and Out" to your setlists, I bet the audience will know it.
Find some the setlist posted below, along with photos of both Flyte and openers Joy Again.
Joy Again: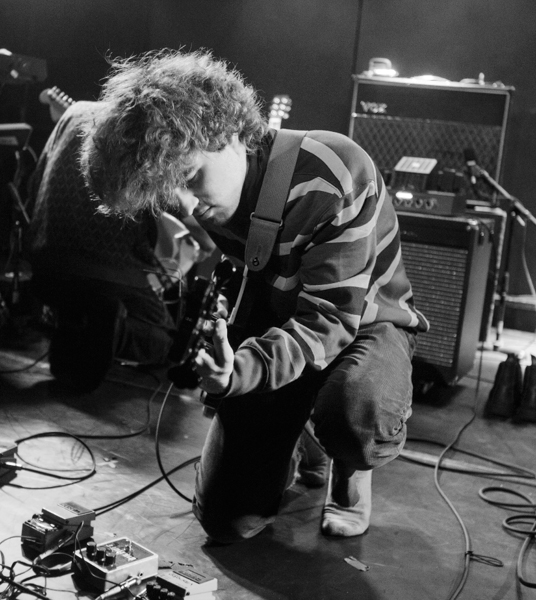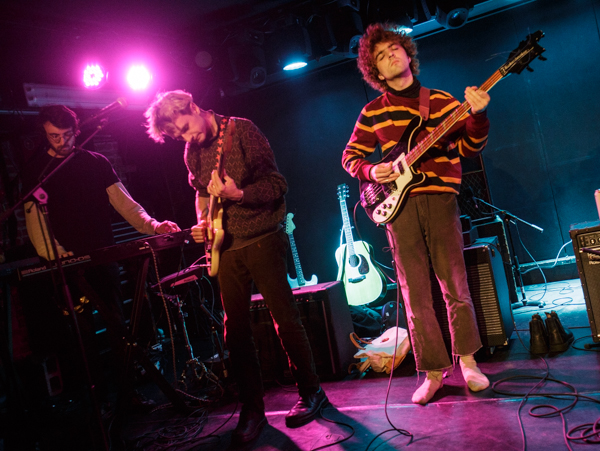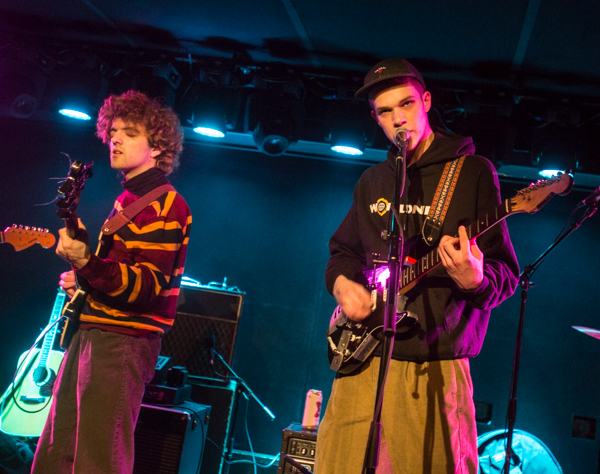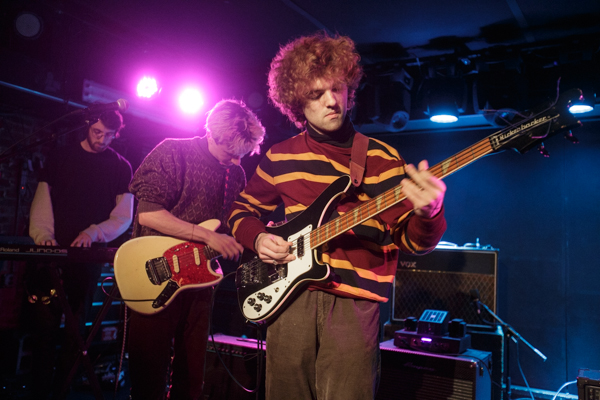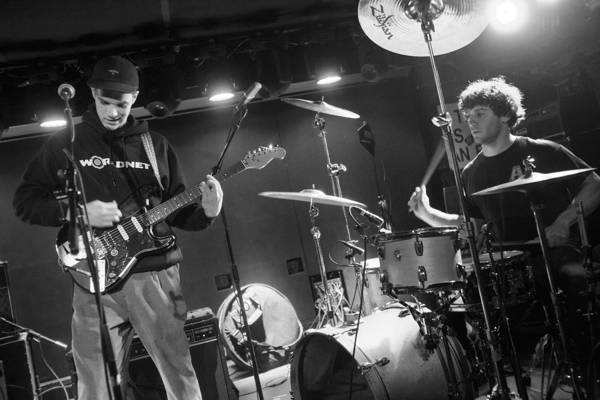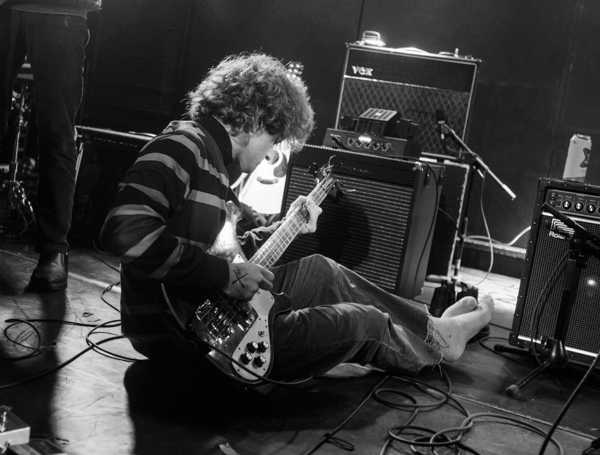 Flyte: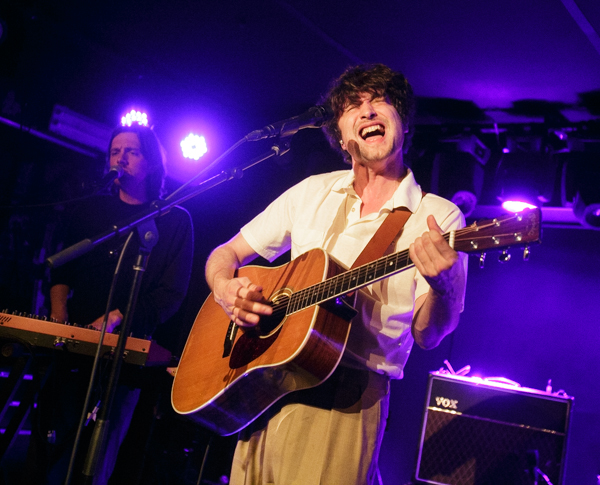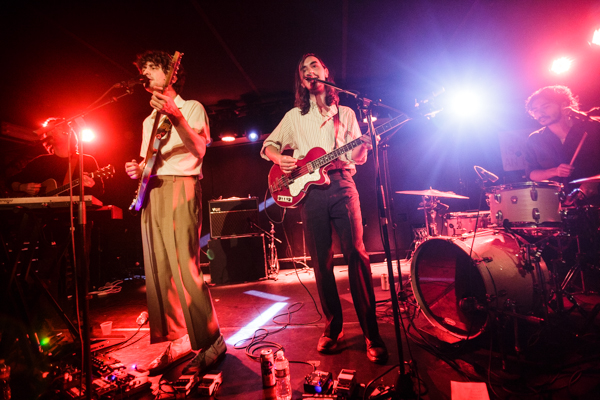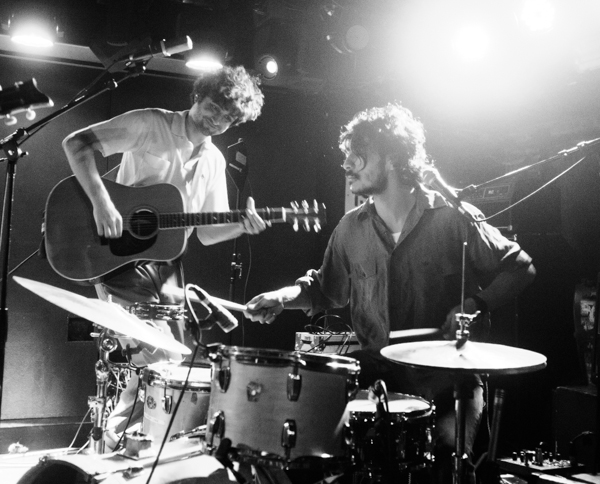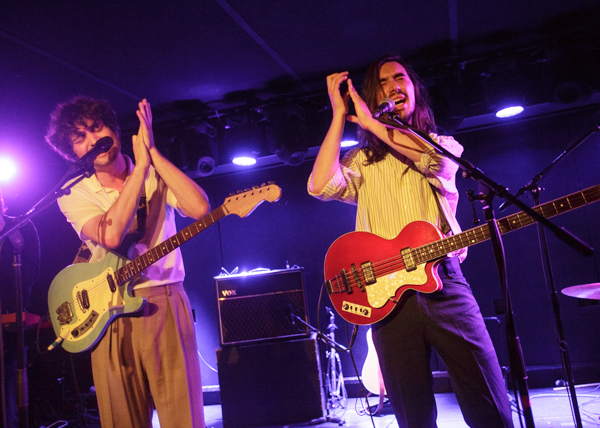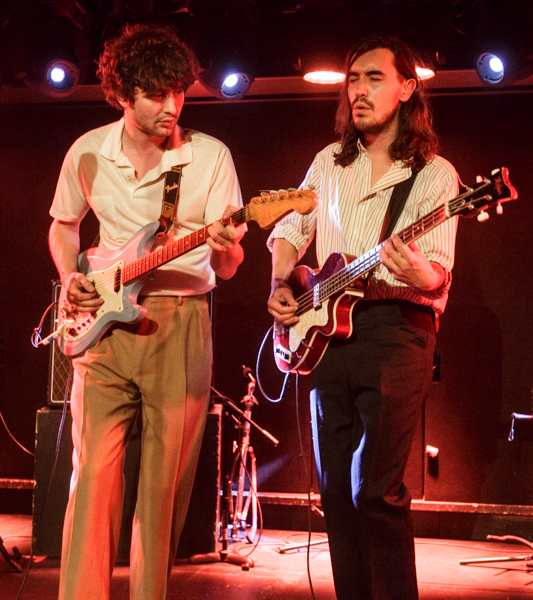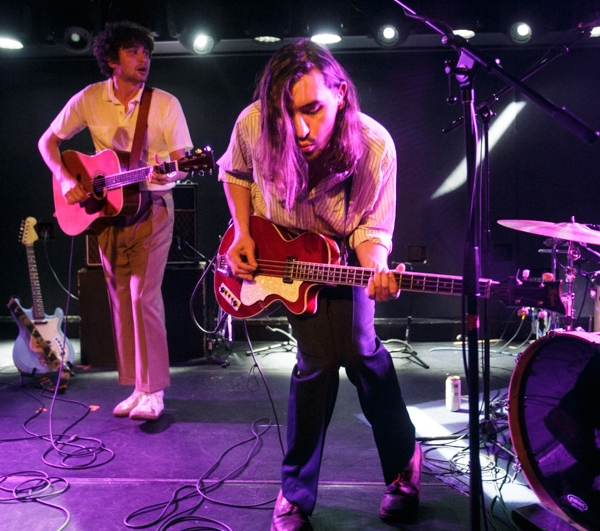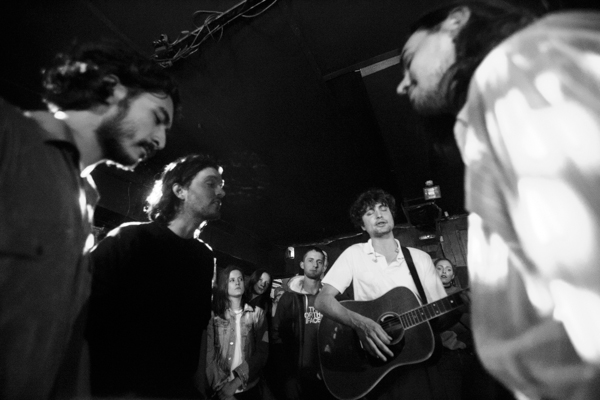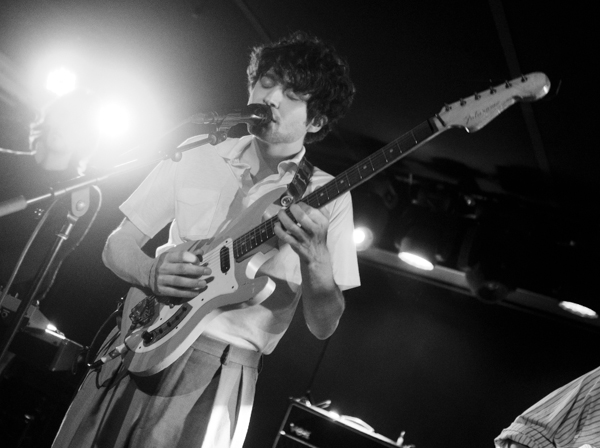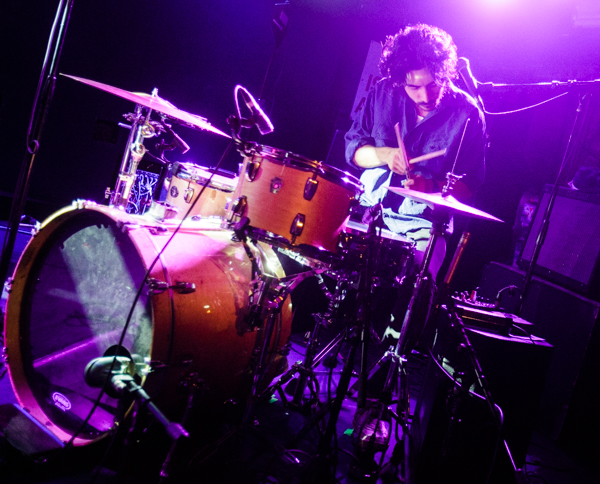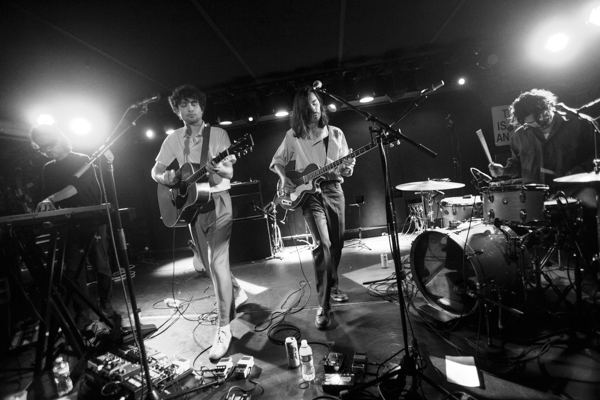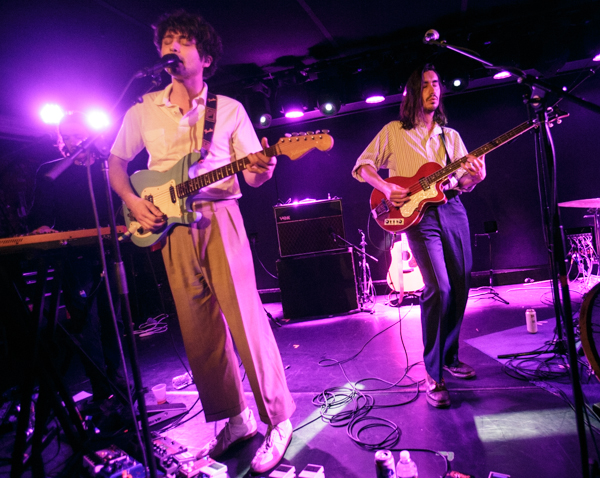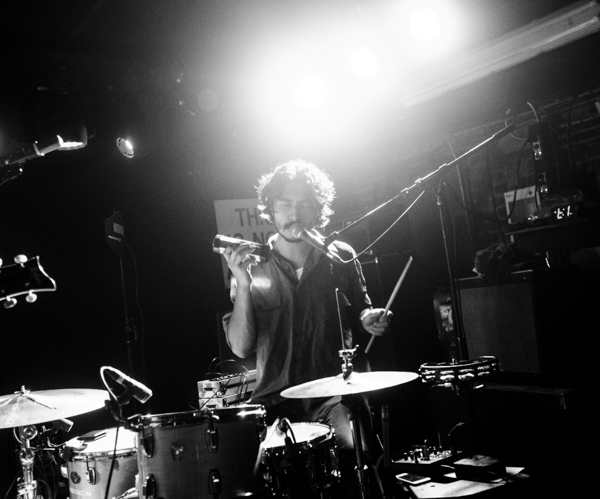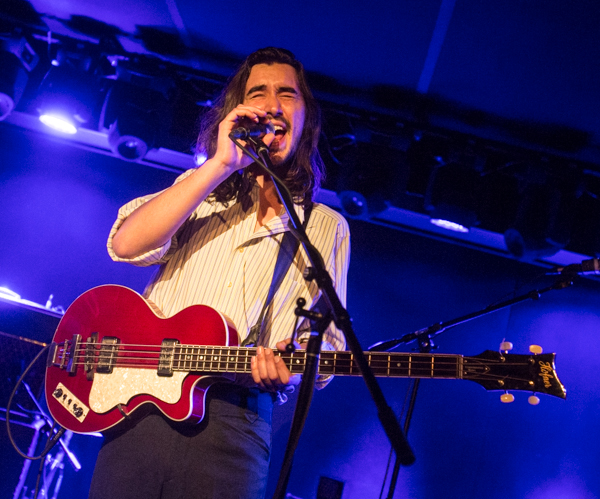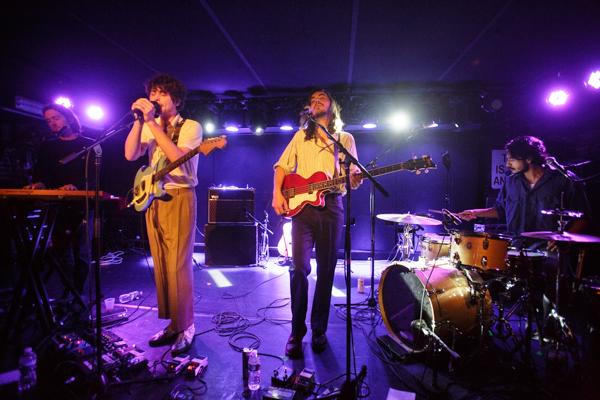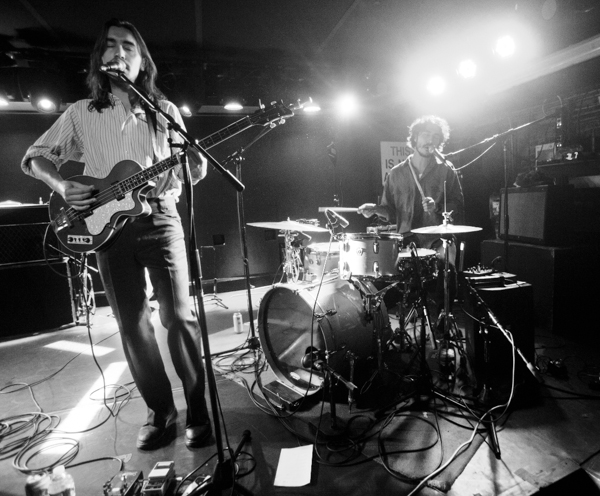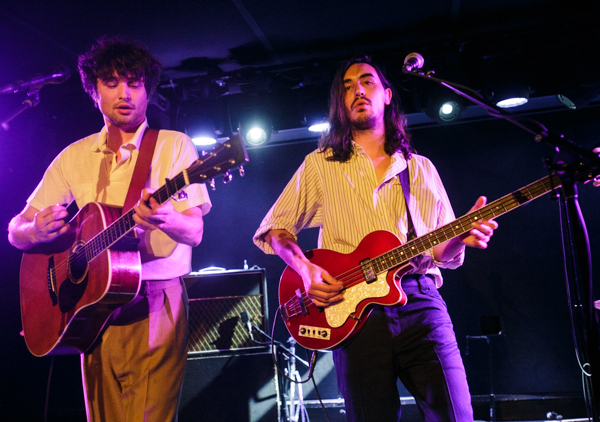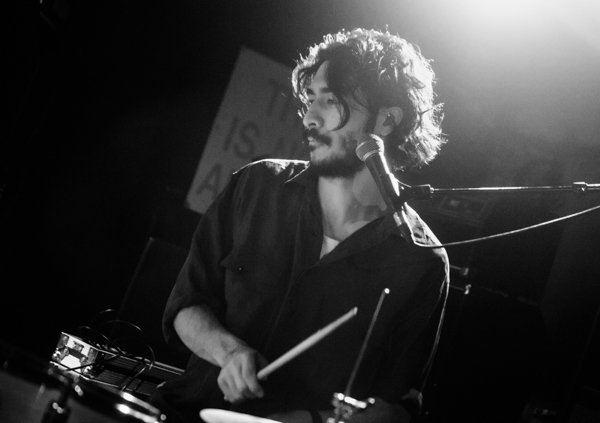 Flyte Setlist:
1. Victoria Falls
2. Sliding Doors
3. Little White Lies
4. Orphans of the Storm
5. Moon Unit
6. Archie, Marry Me (Alvvays Cover)
7. Spiral
8. Cathy Come Home
9. Faithless
Encore:
10. Light Me Up
---
Join the conversation