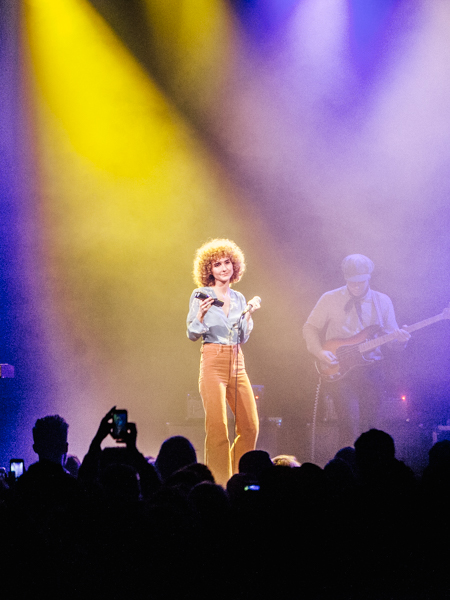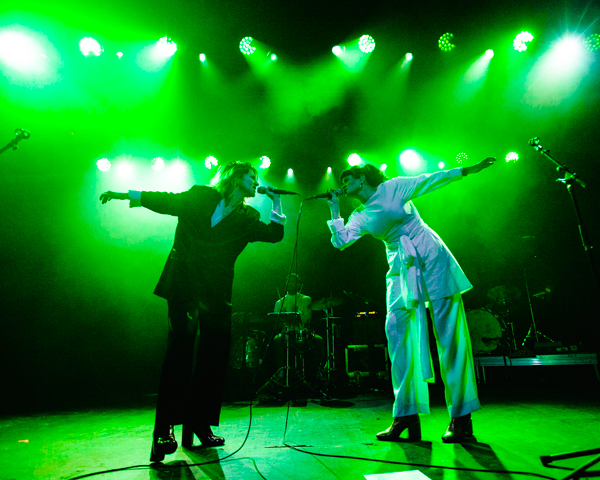 All photos by Anthony Bauer
January typically brings us fewer shows, as bands are either recording new music or preparing for the non-stop touring during the spring and summer months. Sometimes we get lucky and are treated to a touring cycle that hits during this normal lull in the month and thankfully that was the case as we were treated to Tennis returning back to NYC for their biggest headlining show to date. Along for the ride and opening things up were NYC's own Overcoats, who like Tennis, are on tour in support of their fantastic albums that were released last year.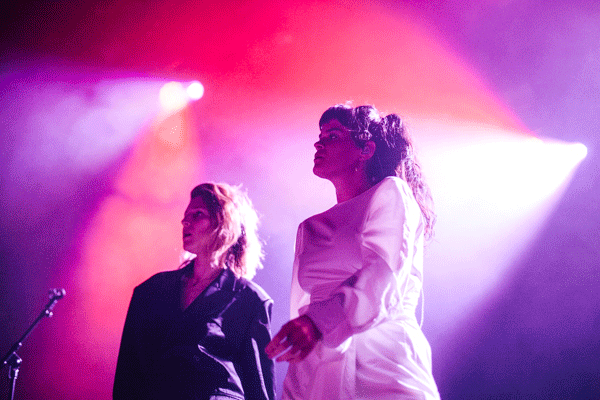 Before Tennis took the stage, New York City's own duo consisting of Hana Elion and JJ Mitchell emerged from backstage and kicked the night off. The duo was an absolutely perfect fit as an opener with their infectious and pop-infused melodies, many of which were taken from their 2017 album YOUNG (released via Arts & Crafts). For being a relatively young band, they both commanded the stage with confidence and showed no signs of nervousness throughout their entire set. What was also impressive to see was just how charismatic they both are on stage with their interplay between each other from song to song. We're excited to see whats next for the band, as the only direction seems to be up.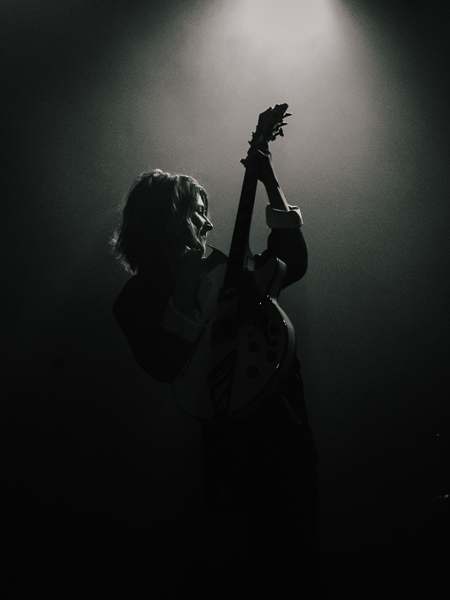 The husband and wife duo Patrick Riley and Alaina Moore put out a lot of music last year as Tennis and had one of their biggest years to date. They released a full-length album with Yours Conditionally (out on their own label, Mutually Detrimental), an equally impressive EP, We Can Die Happy,  and were also chosen as one of the coveted Vinyl Me Please Album of The Month releases. If that wasn't enough, they also played a lot of shows last year in NYC but no big headlining show – they played twice at Bowery Ballroom and opened for The Shins when they rolled through Celebrate Brooklyn. The band came back from a run of smaller shows in 2017 to play their largest headlining show to date (in any city) which was something I've been waiting to see from them for a while.
After a crazy health scare the week prior, we were very happy and excited to see Tennis back at it, out on the road again and in good spirits despite the circumstances. Moore proclaimed mid-set, "Nobody is taking our Brooklyn Steel show away from us," which shows you how happy they were to be paying their biggest headlining show (ever).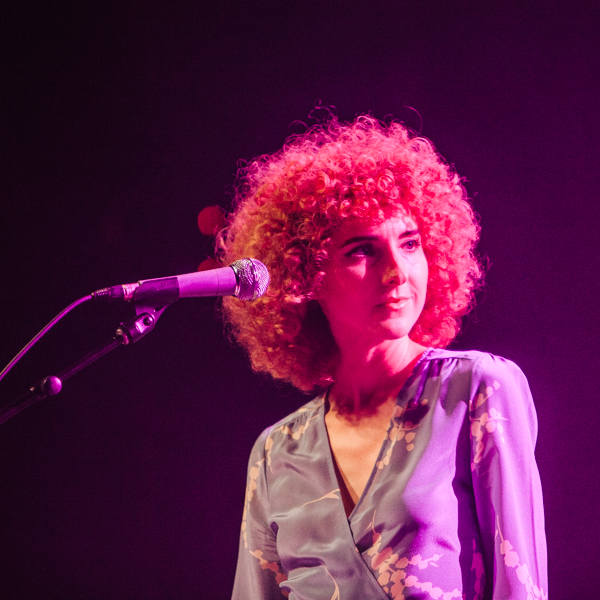 Besides that one off quote, the banter was at an all-time high due to Moore being on steroids to help keep her sickness at bay. Out of character at times, the best example of this was after her husbands solo in "I'm Callin," Moore yelled, "That's My Fucking Husband!!!" Moments like that are why live music is just so special – seeing the look on Moores' face, the overwhelming feeling of emotion and happiness, its why I keep going to shows and will never get tired of it. To see what Moore had overcome the week prior, powering through sickness to make sure they can play their biggest headlining show to date – it just makes me an even bigger fan of theirs than I already was.
Find more photos of both Overcoats and Tennis posted in the gallery below.
Overcoats: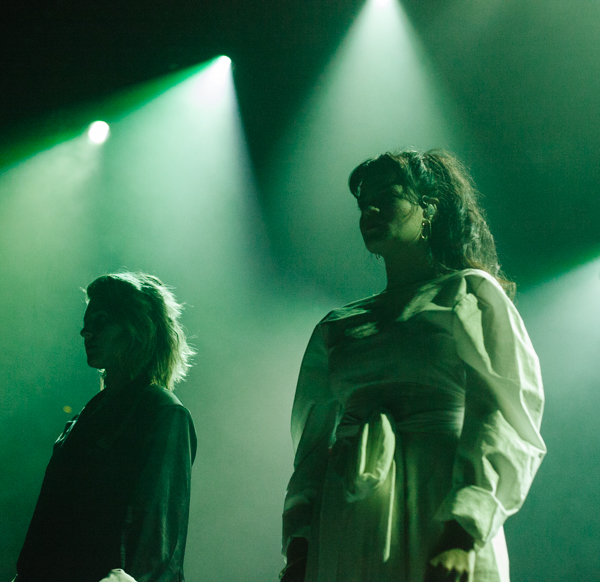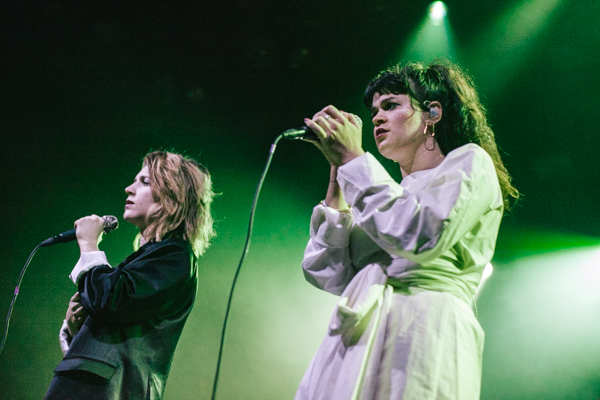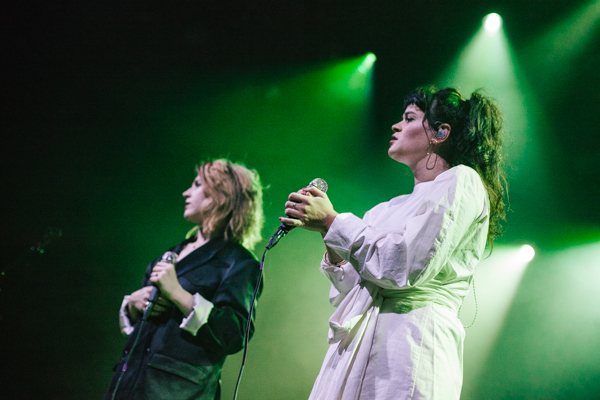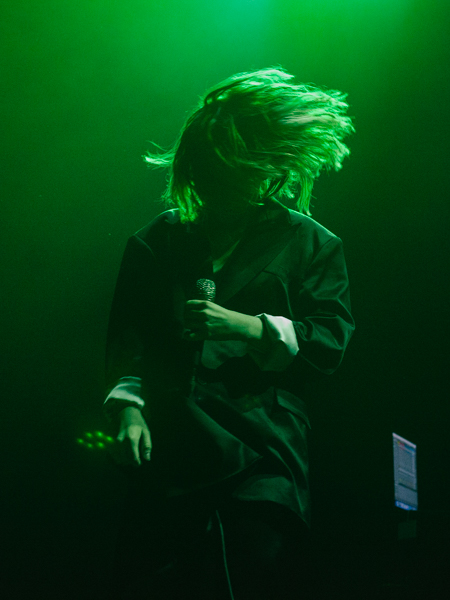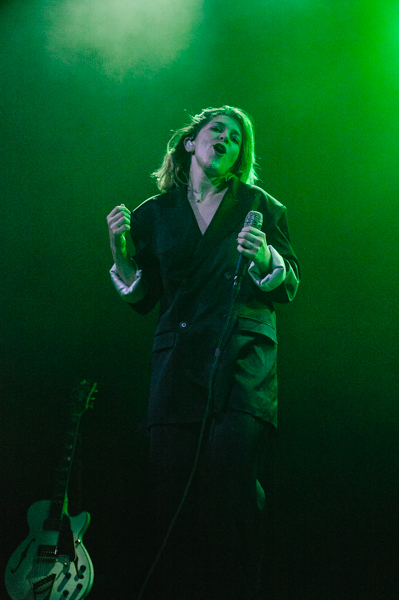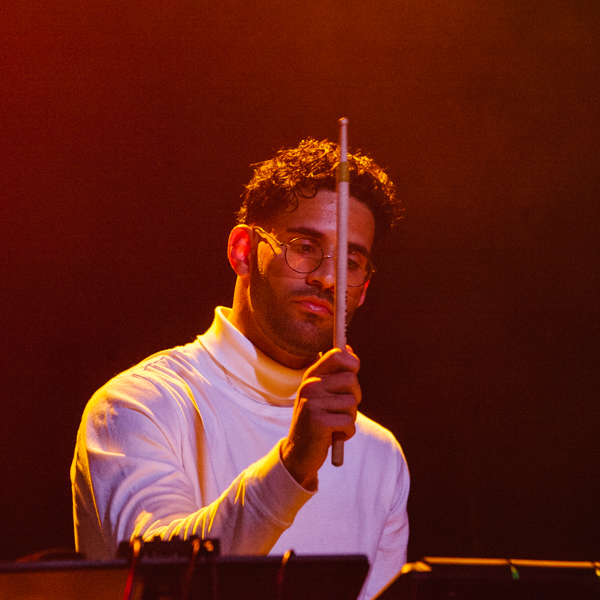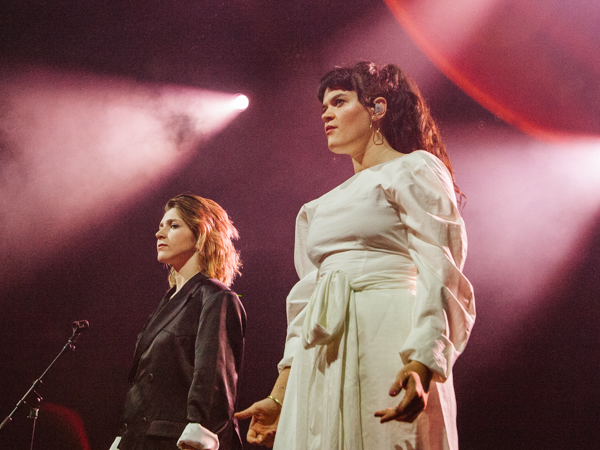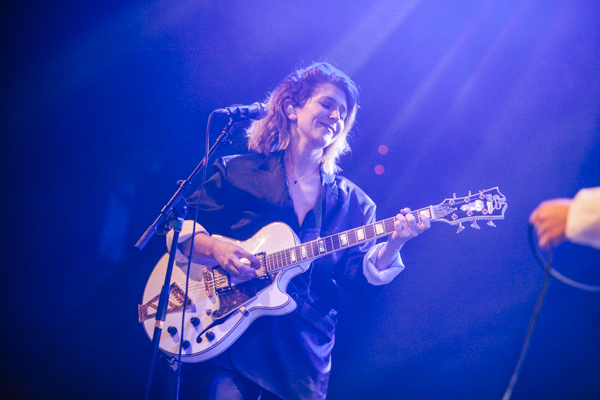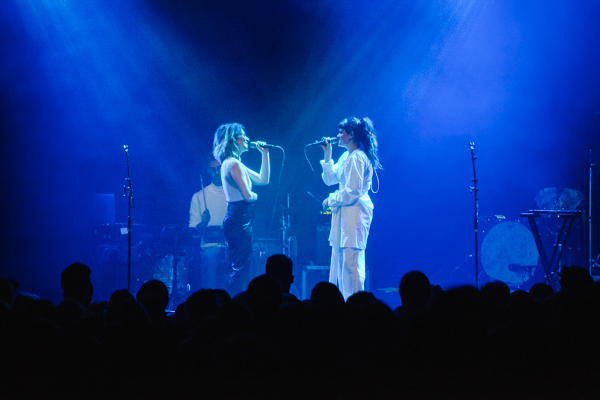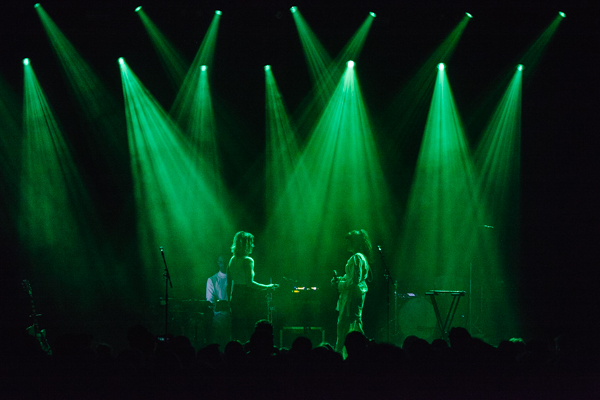 Tennis: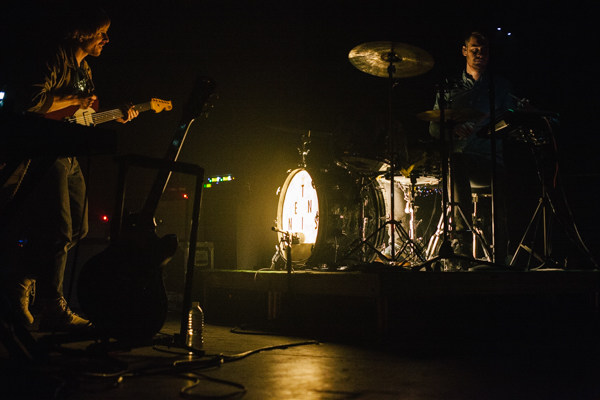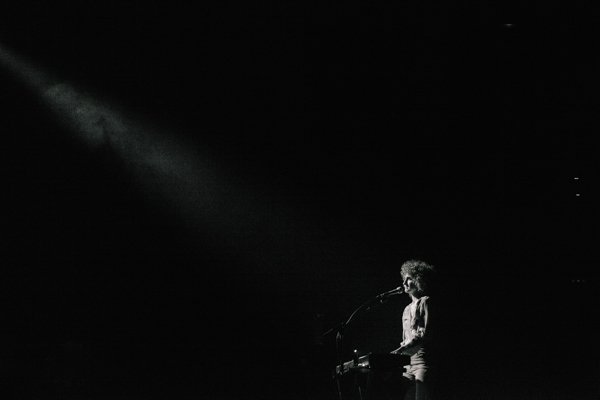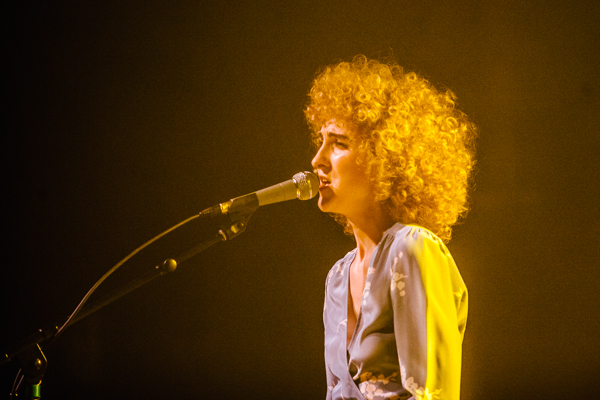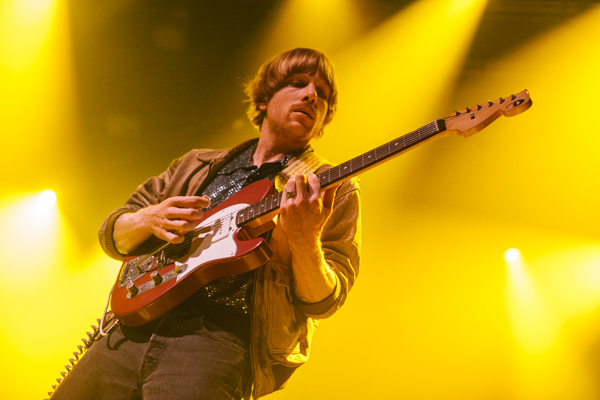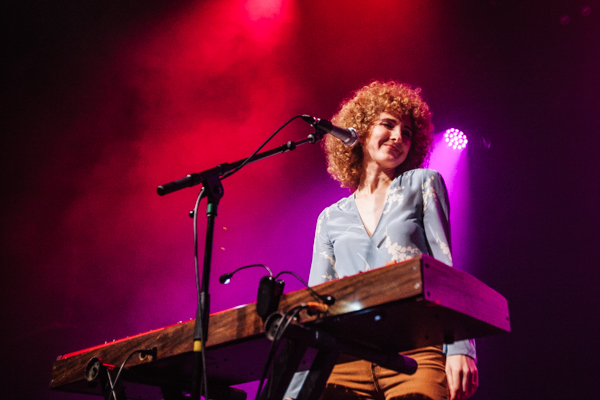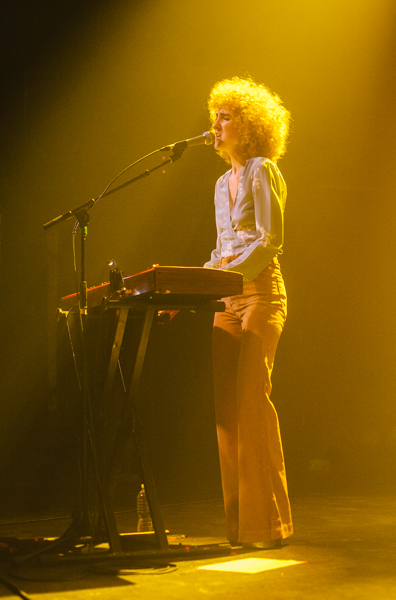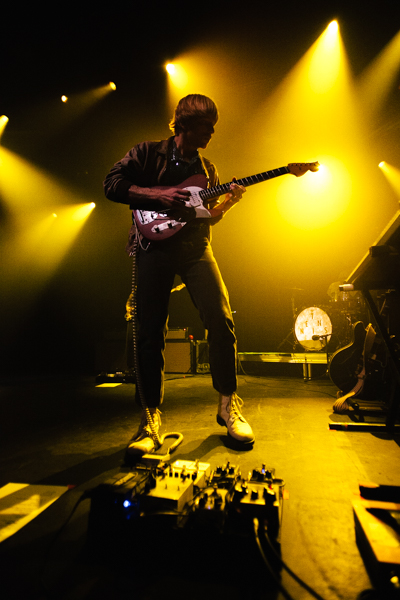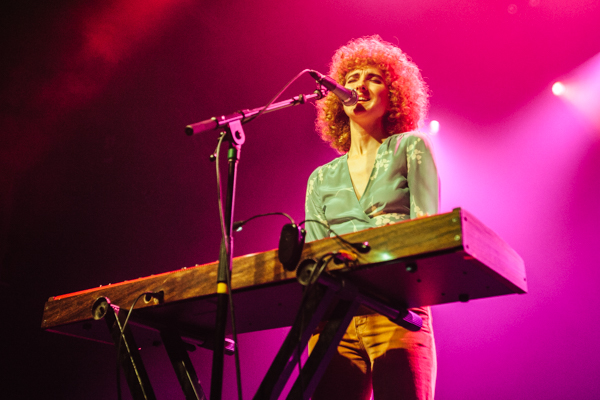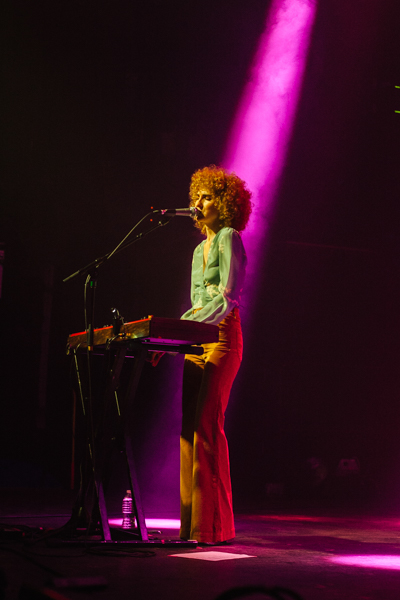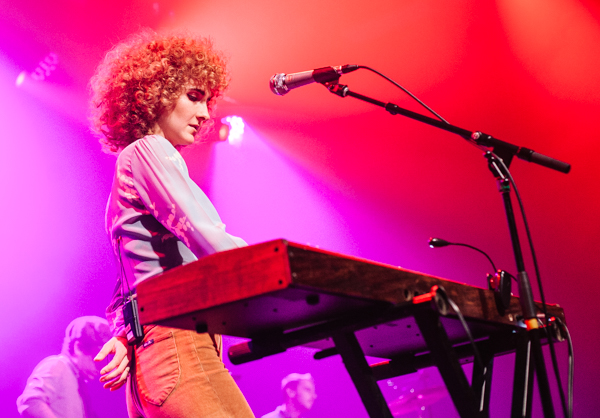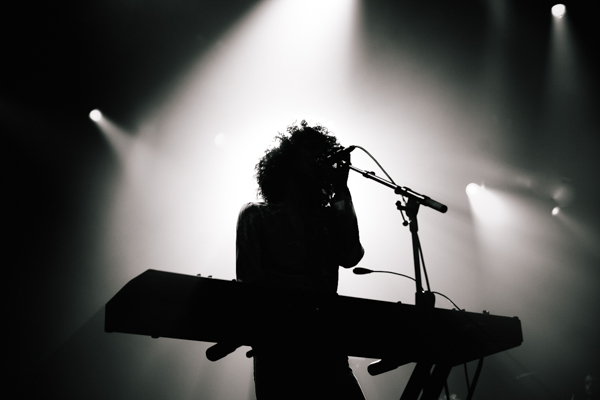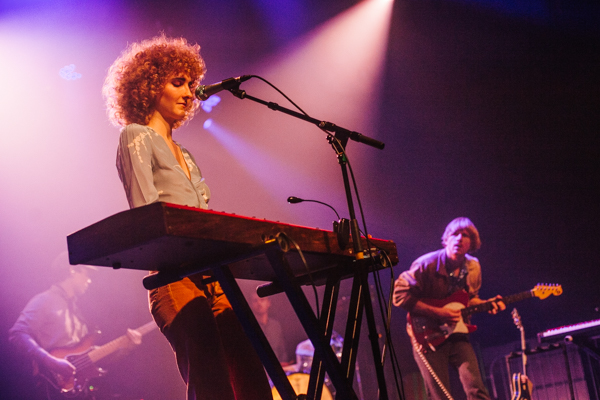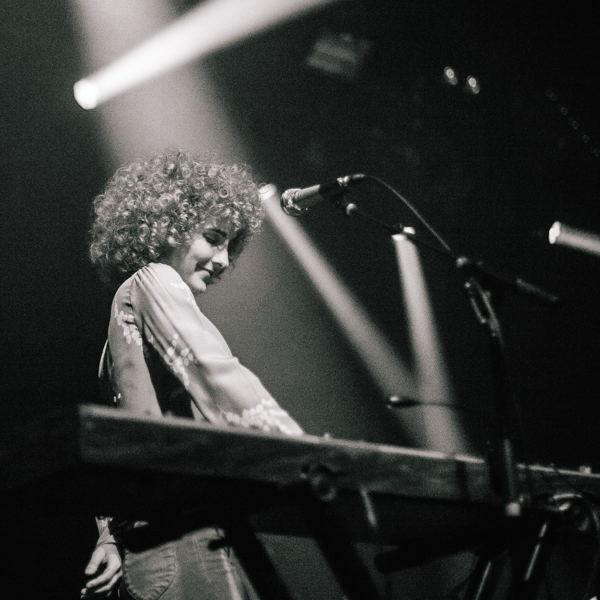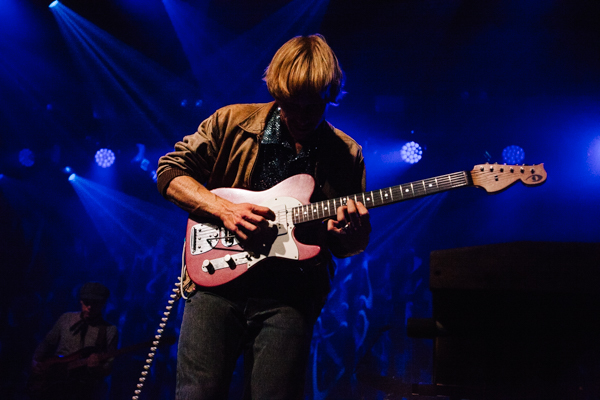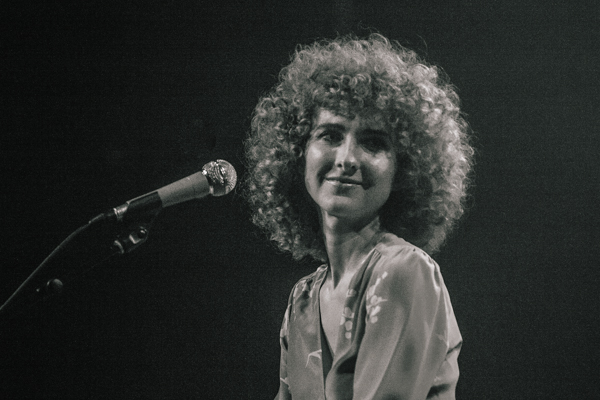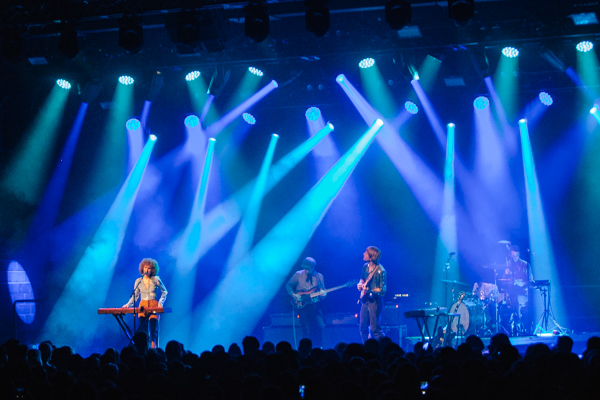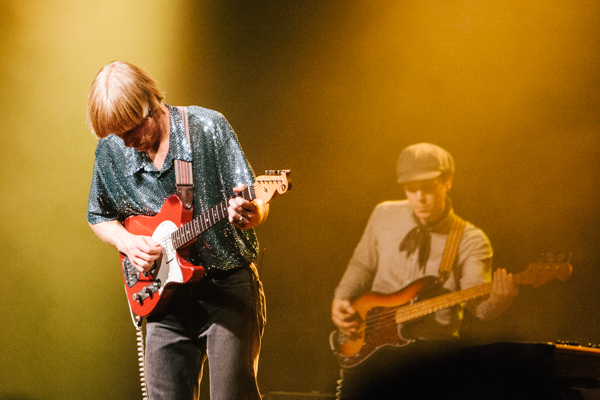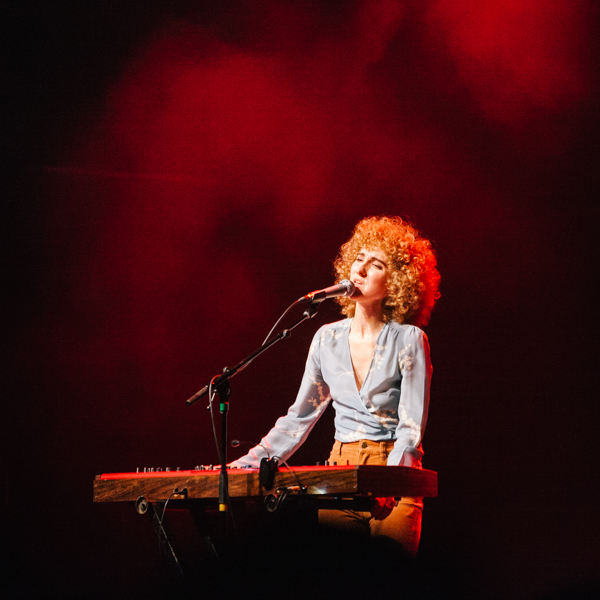 ---
Join the conversation