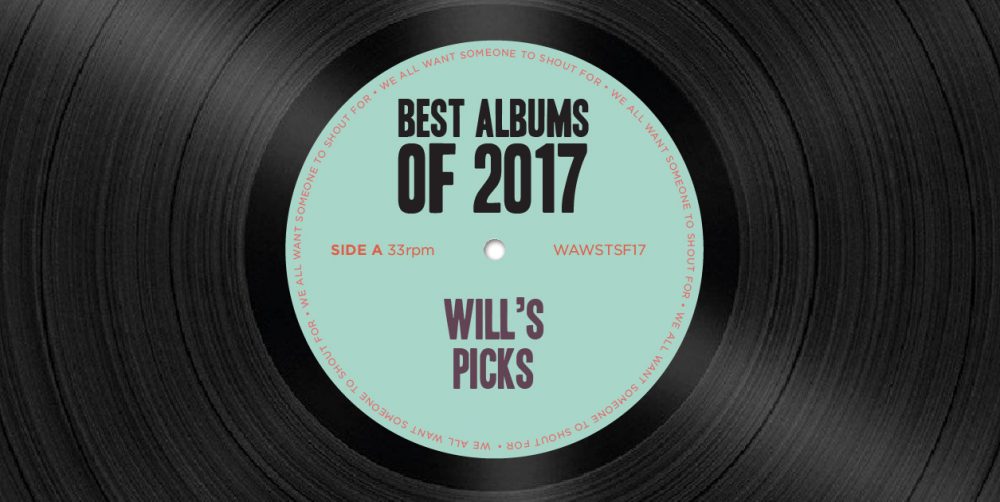 [Artwork by Anthony Bauer]
Was 2017 a good year for music? Was it a bad year? Who knows, it seems like every year your social media pages are bombarded with think pieces about it being the best year of music ever, the worst year, the end of rock music, or the album as we know it. But every year I seem totally and utterly overwhelmed by the sheer amount of musical releases in a year. It's one thing to keep up with the high volume of new releases that seem to come out at an increasing pace with every passing week. Before you know it, the year is over and you're somehow trying to rank all the stuff that occupied your ears.
Whether it was alone in your room, on the subway, stuck in traffic on the highway, or at a party with friends, albums have the power to create literal soundtracks for our lives. While these rankings are where I am at during this particular moment in time if you checked back in with me in a couple of weeks who knows how it would change. But rankings aside, these are a bunch of albums that had some sort of effect on me throughout the year.
Using the word best is course objective, so if you will, these are my favorite albums of 2017:
54. Hater – You Tried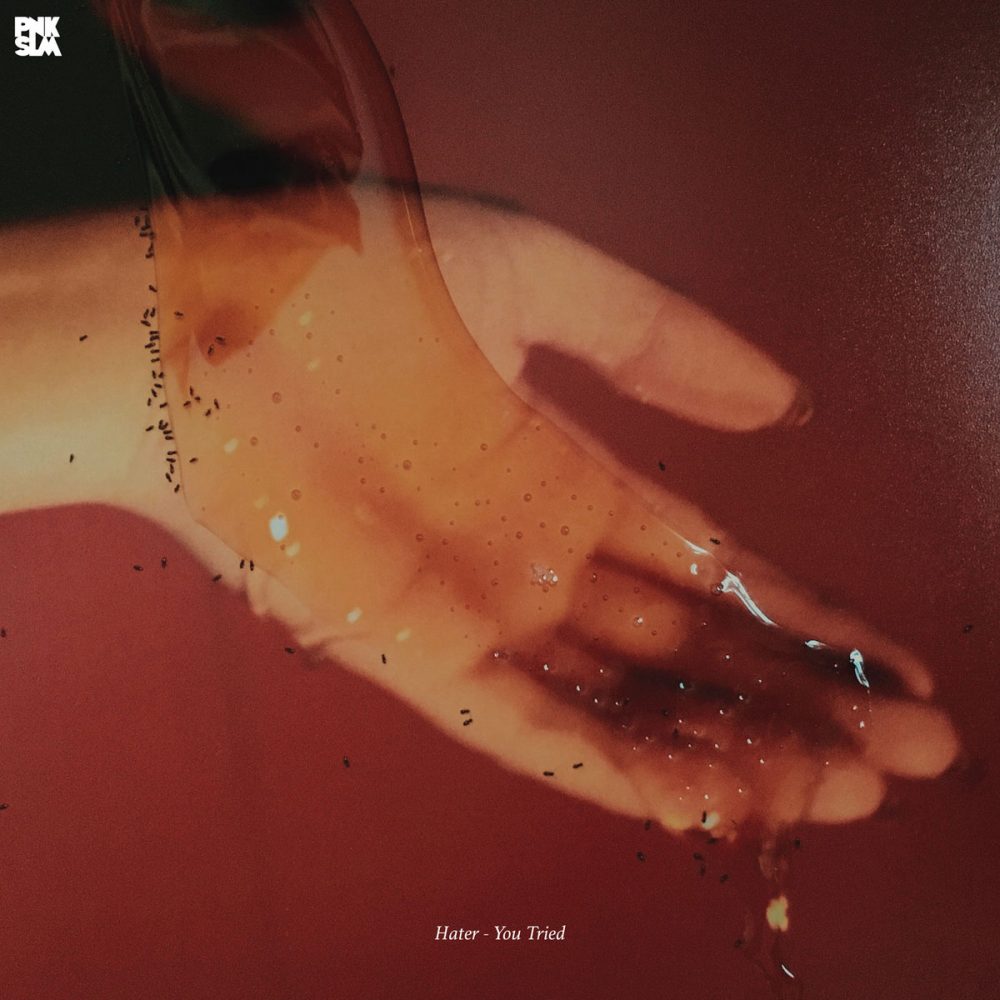 53. Faith Healer – Try 😉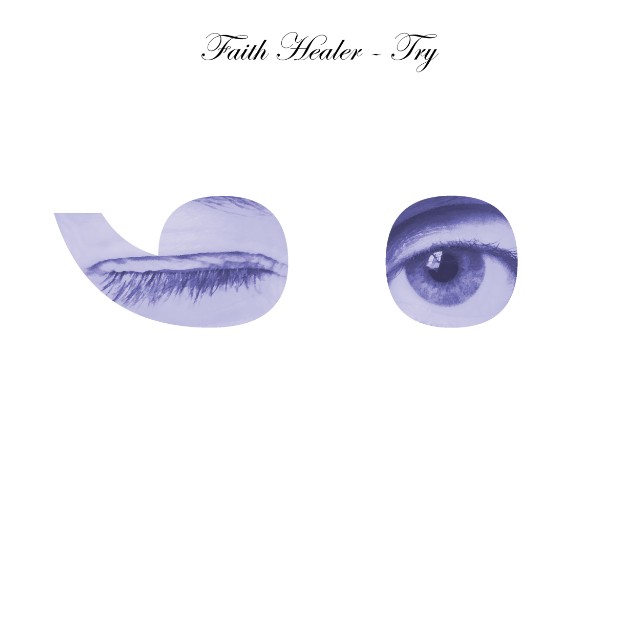 52. Oh Sees – Orc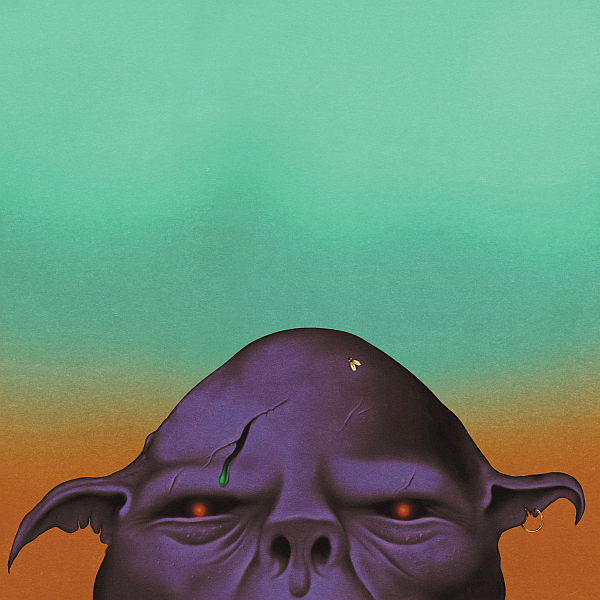 51. Foxygen – Hang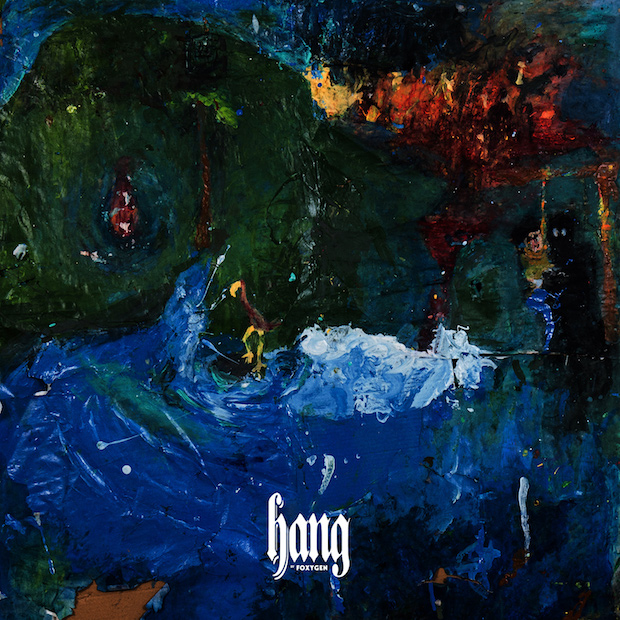 50. John Maus – Screen Memories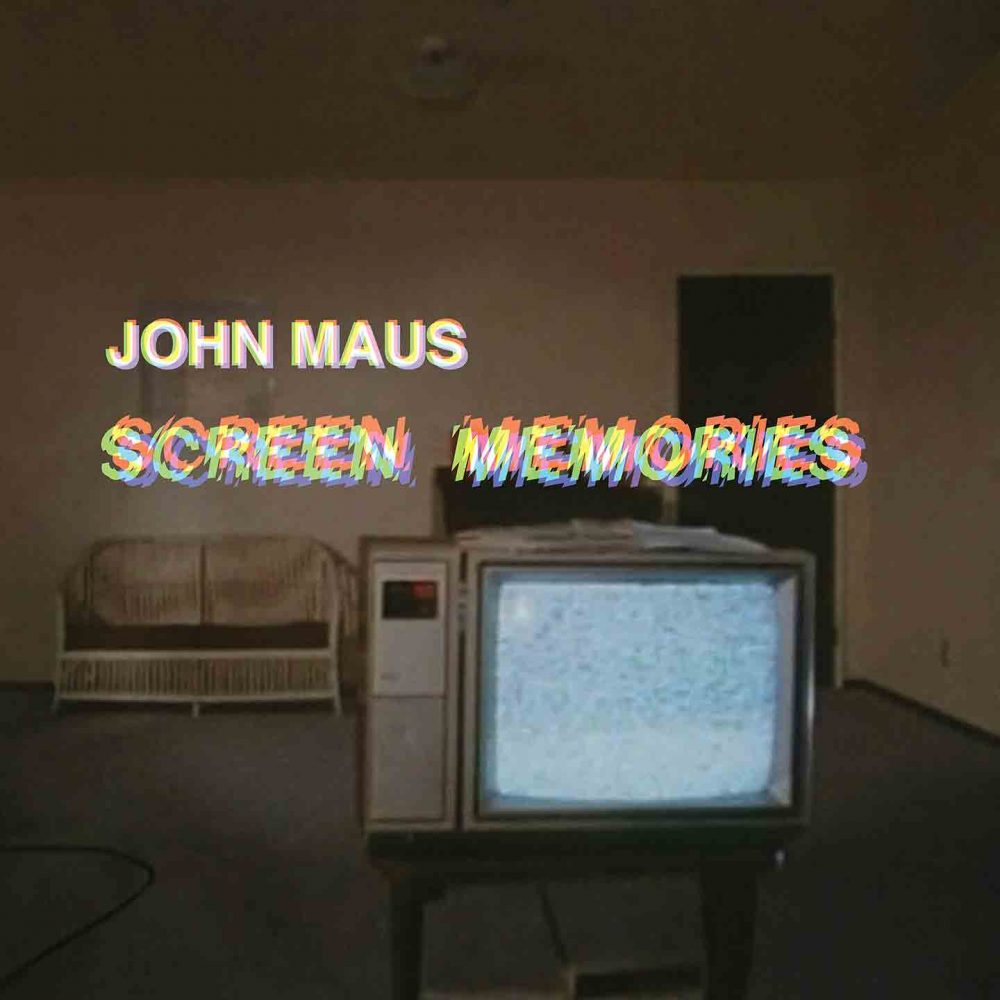 49. Ty Segall – Ty Segall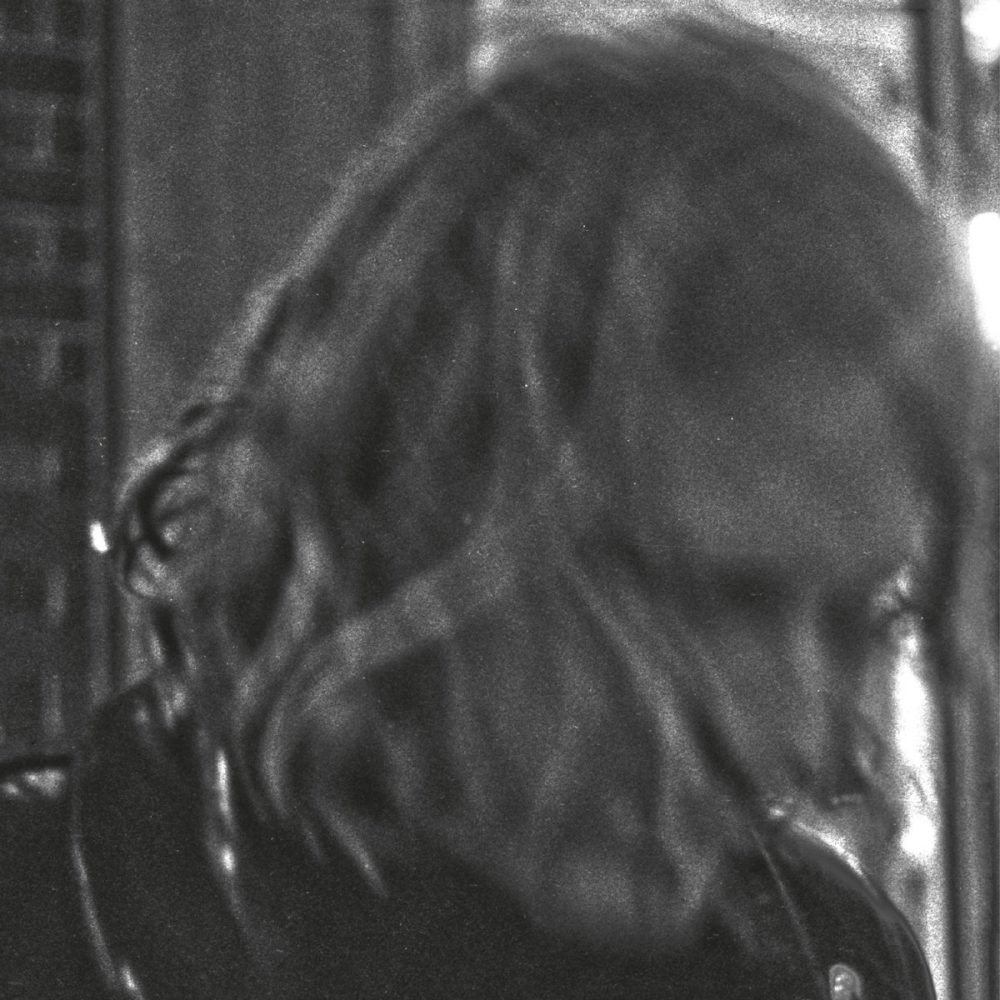 48. Real Estate – In Mind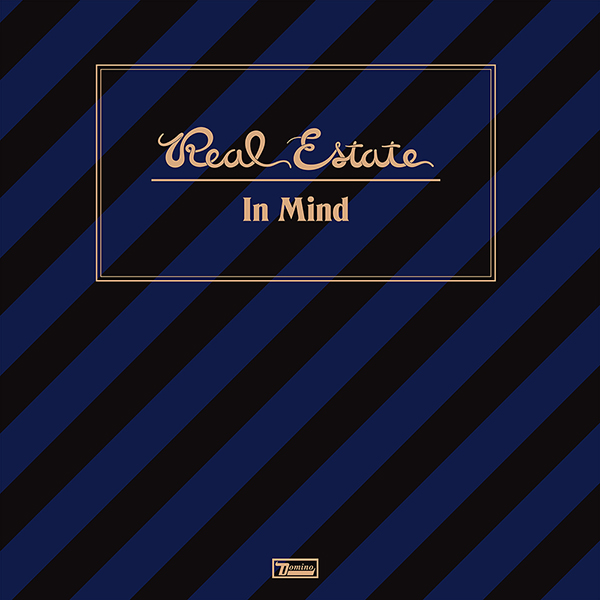 47. King Gizzard & The Lizard Wizard with The Mild High Club – Sketches of Brunswick East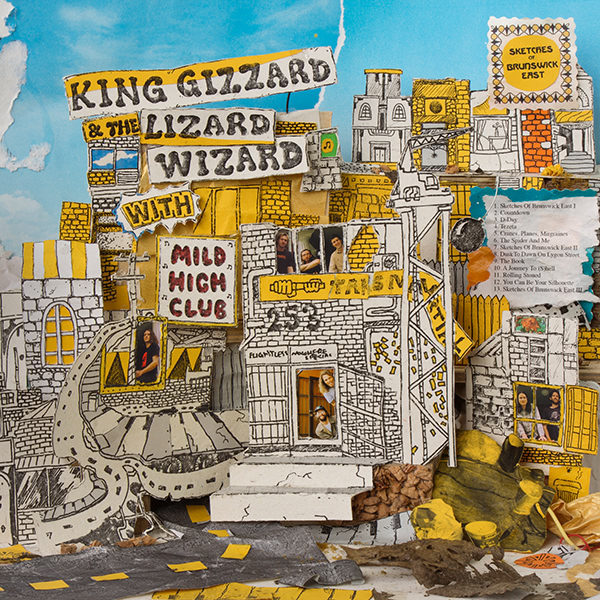 46. Molly Burch – Please Be Mine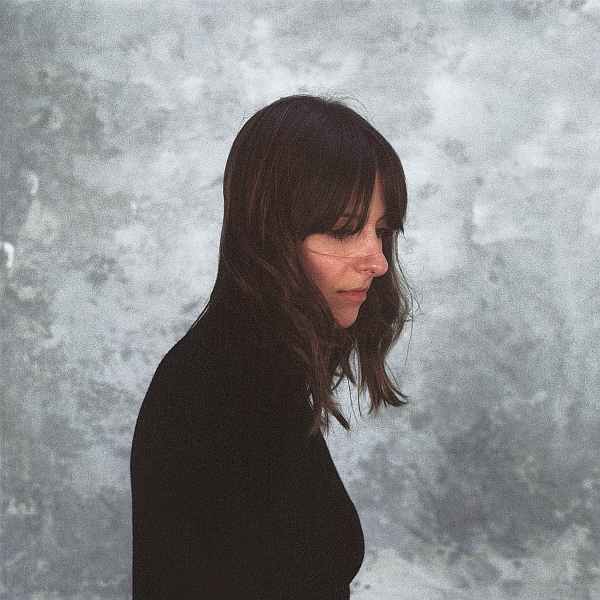 45. Courtney Barnett & Kurt Vile – Lotta Sea Lice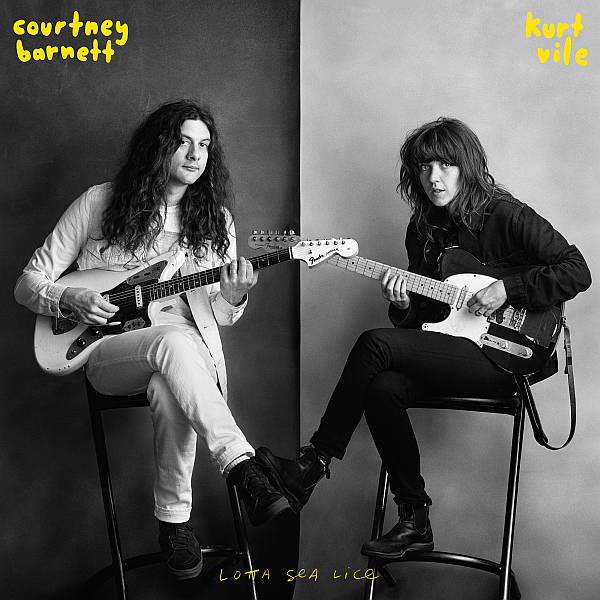 44. Torres – Three Futures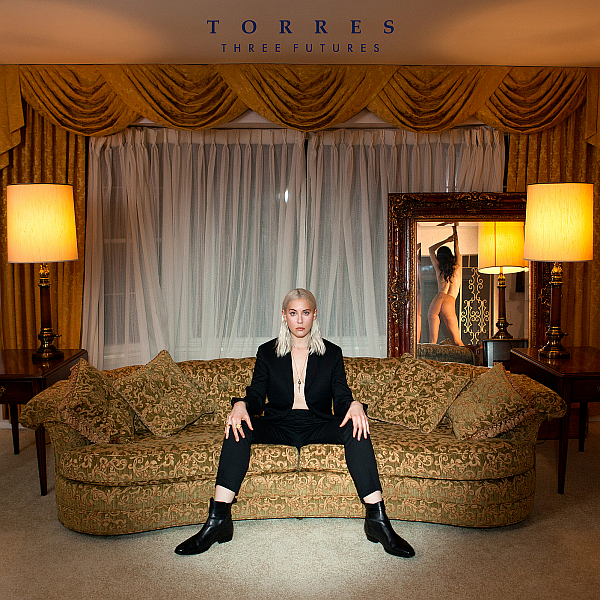 43. Mac Demarco – This Old Dog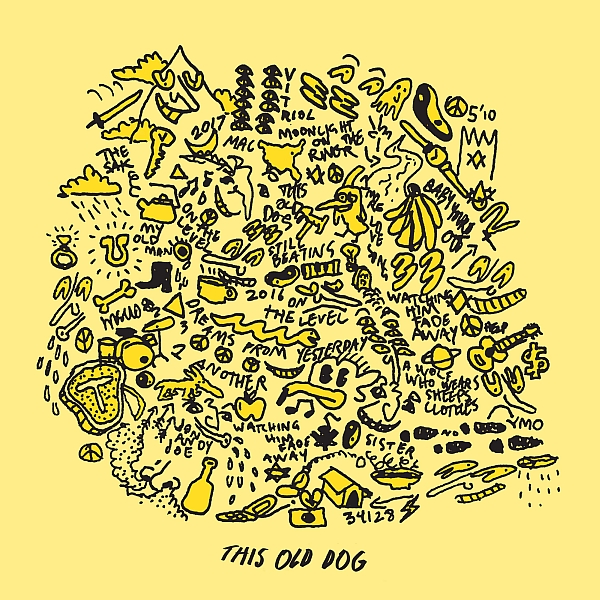 42. Ryan Adams – Prisoner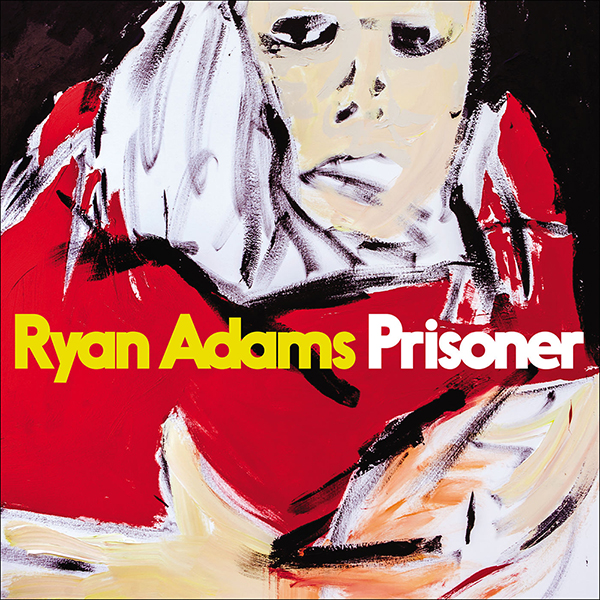 41. Broken Social Scene – Hug of Thunder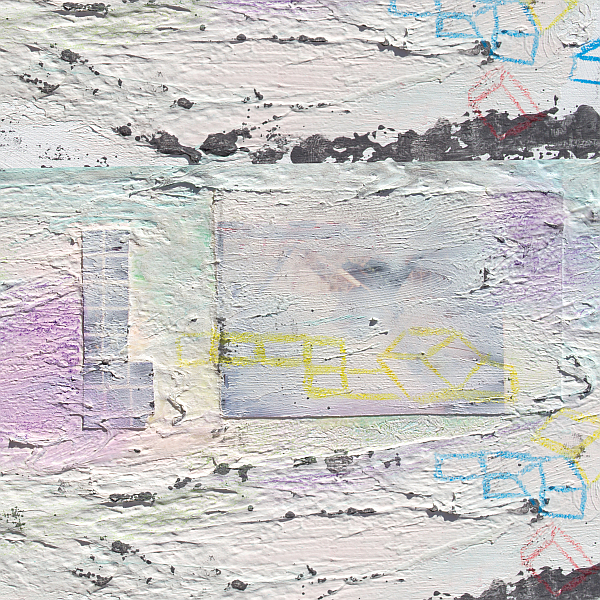 40. Oneohtrix Point Never – Good Time (Original Motion Picture Soundtrack)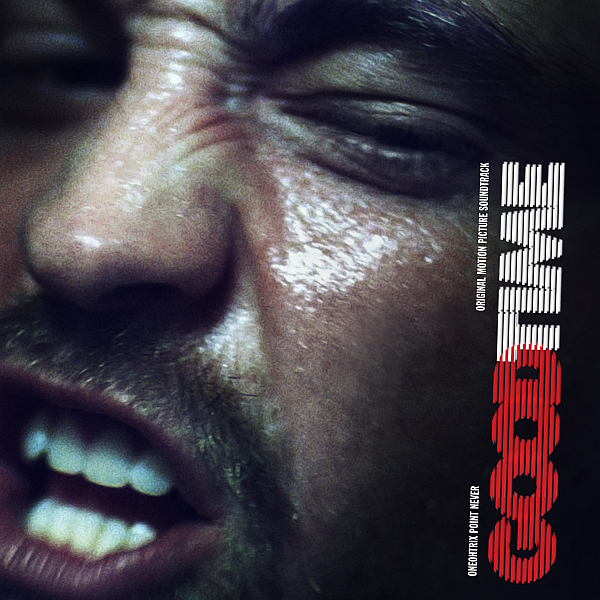 39. Future Islands – The Far Field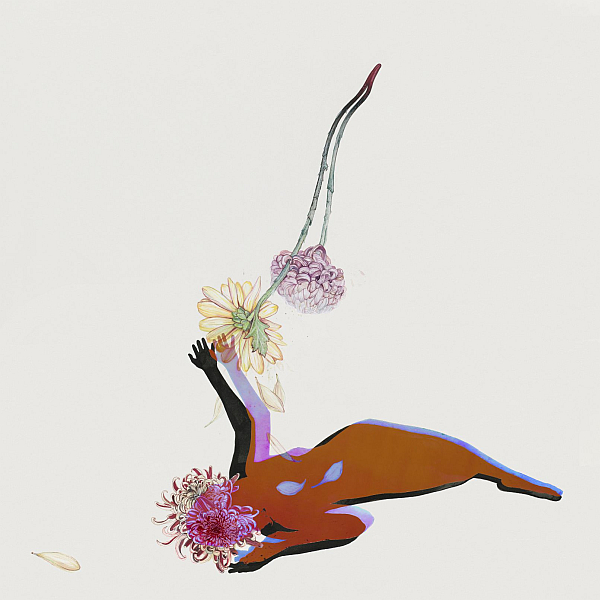 38. Bedouine – Bedouine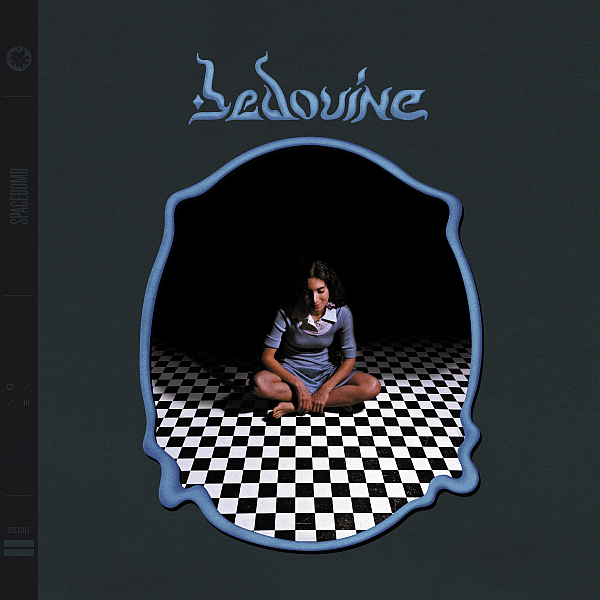 37. Laura Marling – Semper Femina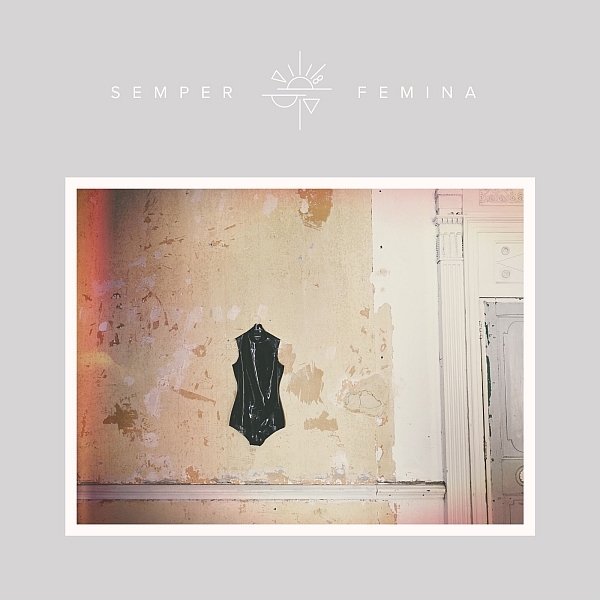 36. Vagabon – Infinite Worlds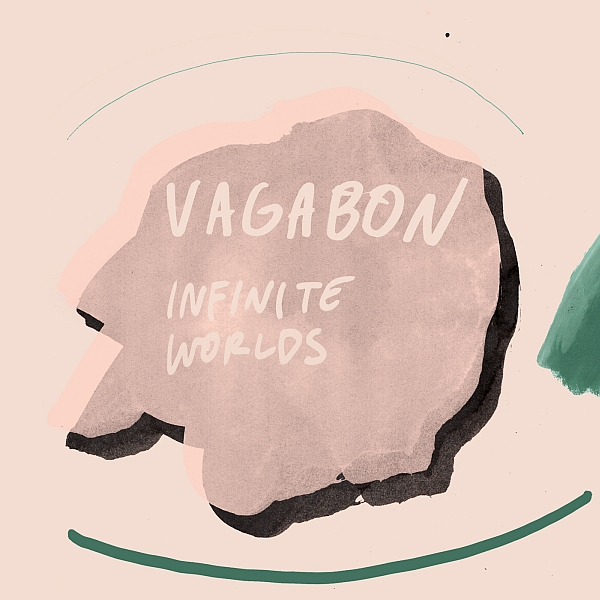 35. Jen Cloher – Jen Cloher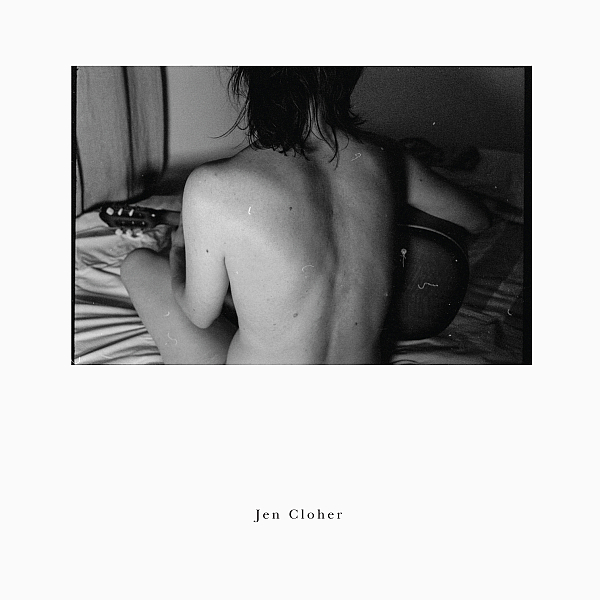 34. Beach Fossils – Somersault
33. Wolf Alice – Visions Of A Life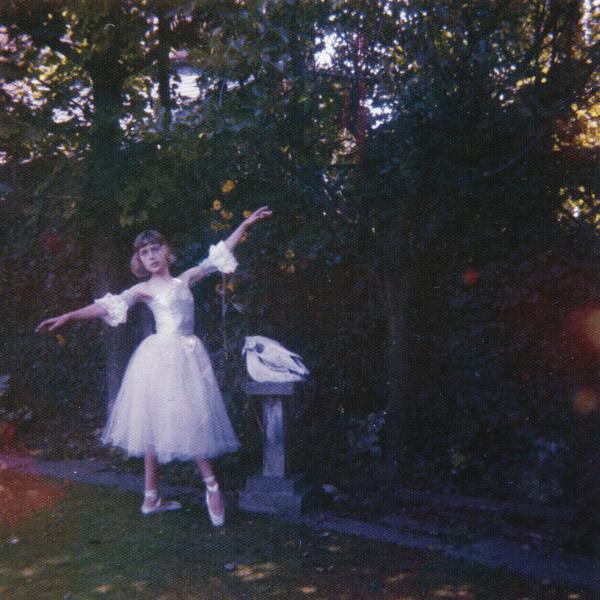 32. Julie Byrne – Not Even Happiness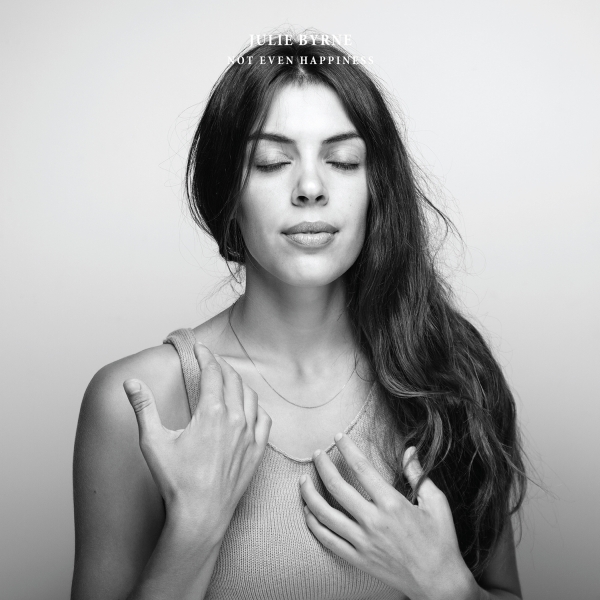 31. Jay Som – Everybody Works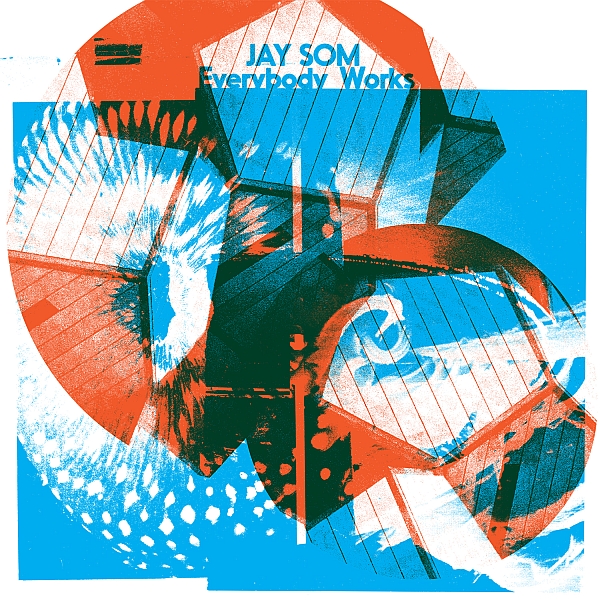 30. Protomartyr – Relatives In Descent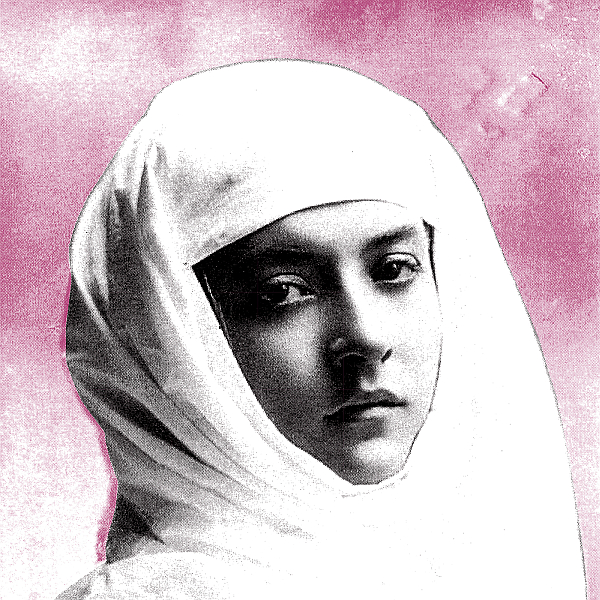 29. Japanese Breakfast – Soft Sounds From Another Planet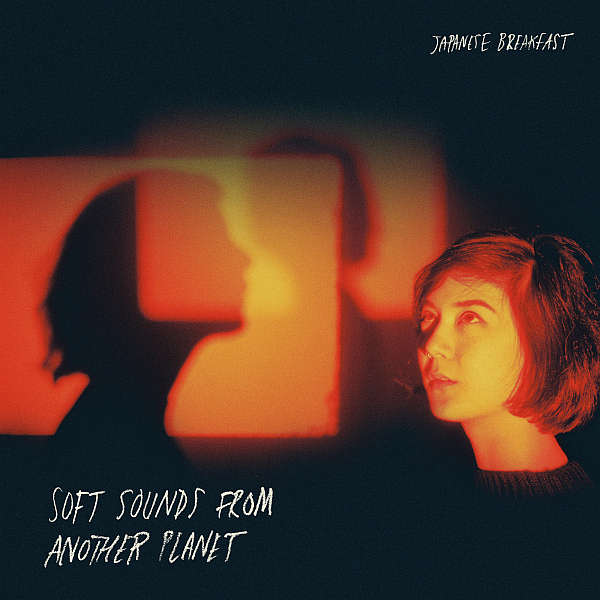 28. Jens Lekman – Life Will See You Now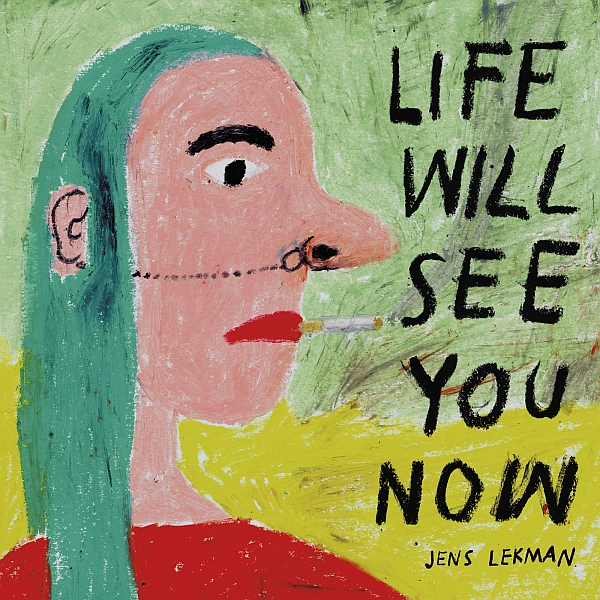 27. King Krule – The Ooz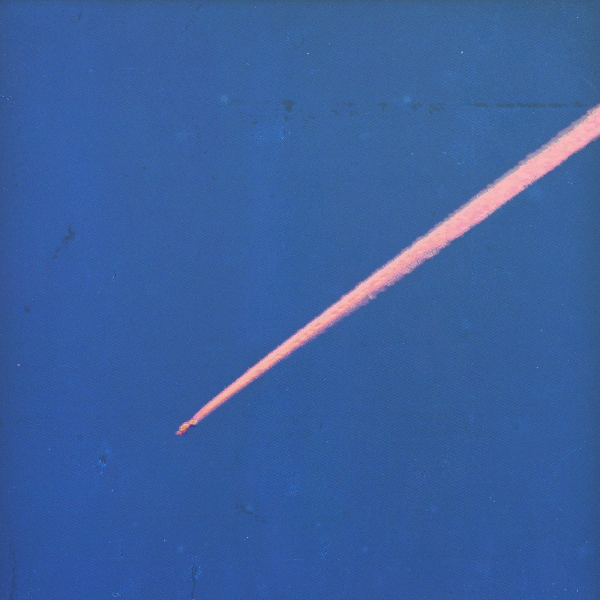 26. The xx – I See You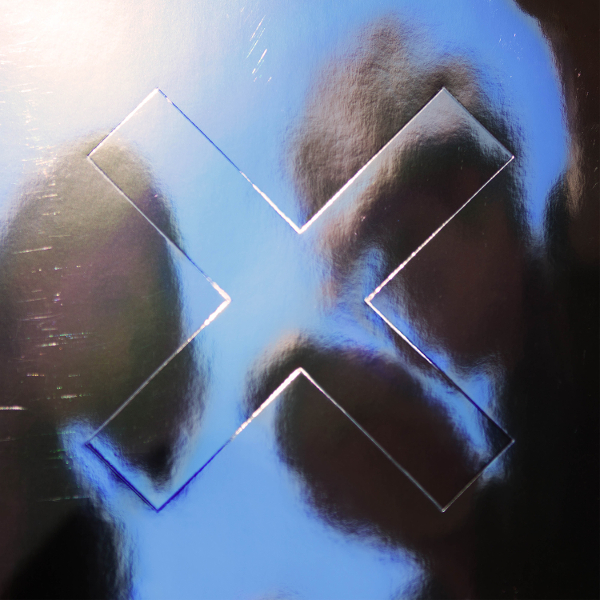 25. White Reaper – The World's Best American Band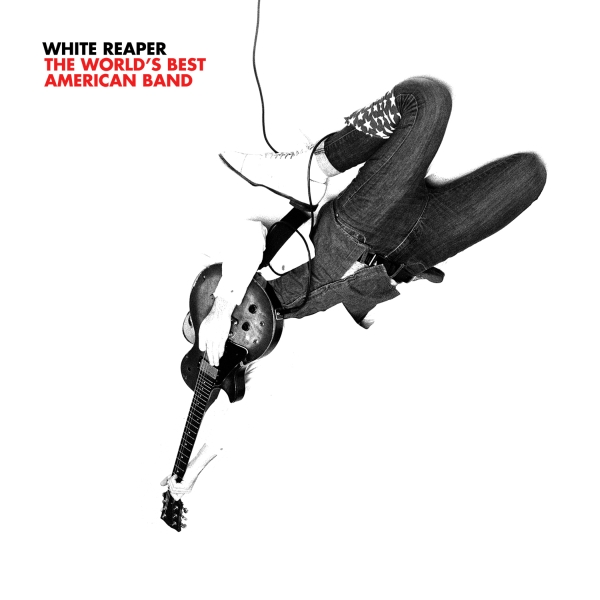 24. Perfume Genius – No Shape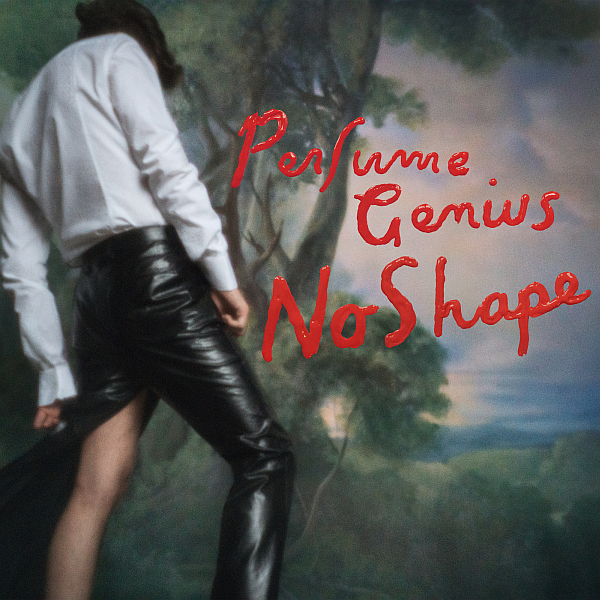 23. Tyler, The Creator – Flower Boy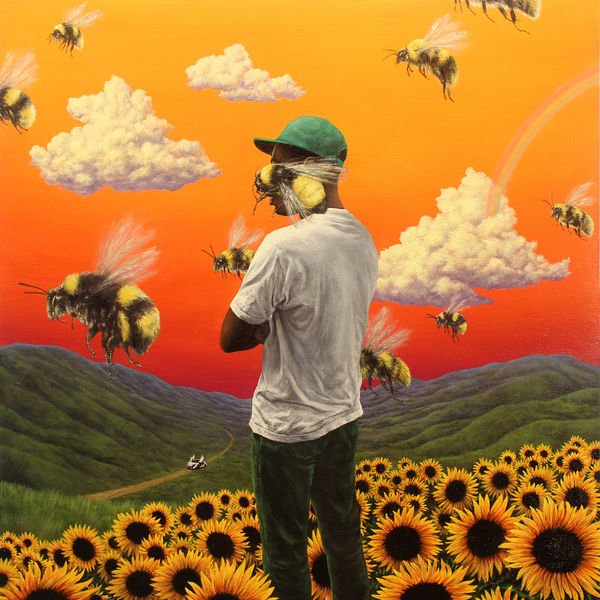 22. Vince Staples – Big Fish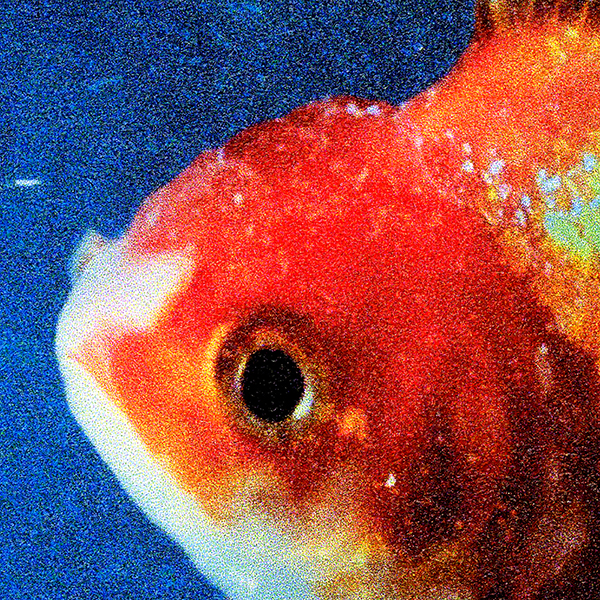 21. Queens Of The Stone Age – Villains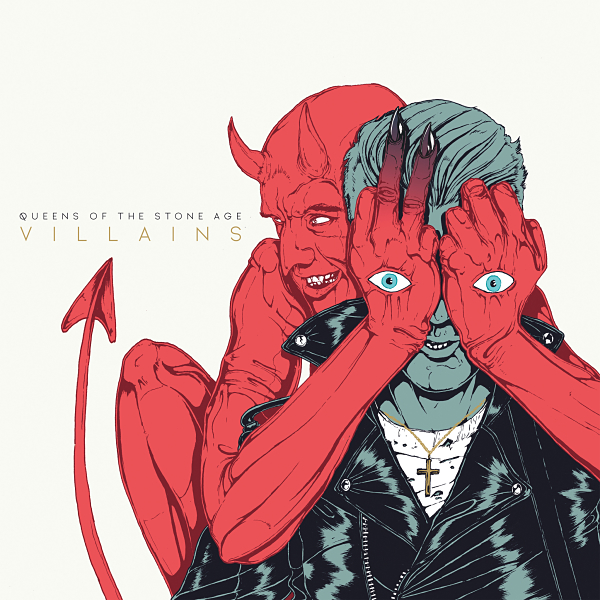 20. Phoebe Bridgers – Strangers in the Alps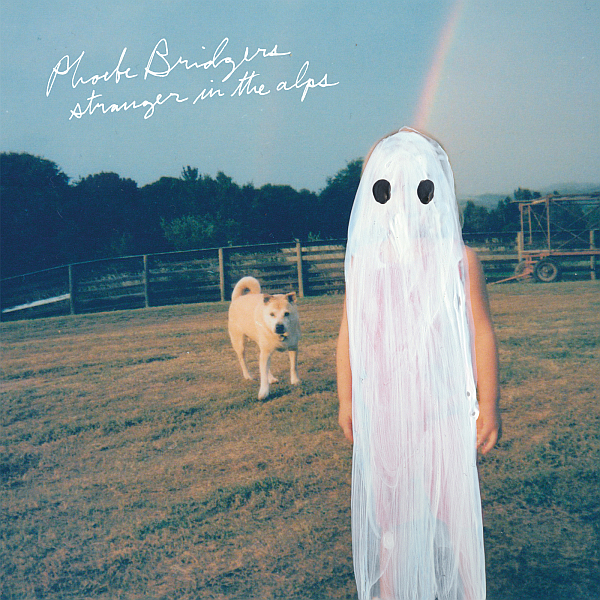 I instantly knew that Phoebe Bridgers was one to watch after seeing her open for Julien Baker in 2016 and she lived up to that promise and then some with ease on her impressive debut album Strangers in the Alps. There's a sadness in her songs that don't depress, but engages in a feeling of loss and humanity that is raw but necessary. It's not a total downer, there are some uplifting moments such as "Motion Sickness," that show that Bridgers has plenty of range to offer within her sound. This is one hell of a debut record and an incredible start to what is surely a promising career that I can't wait to watch.
19. Grizzly Bear – Painted Ruins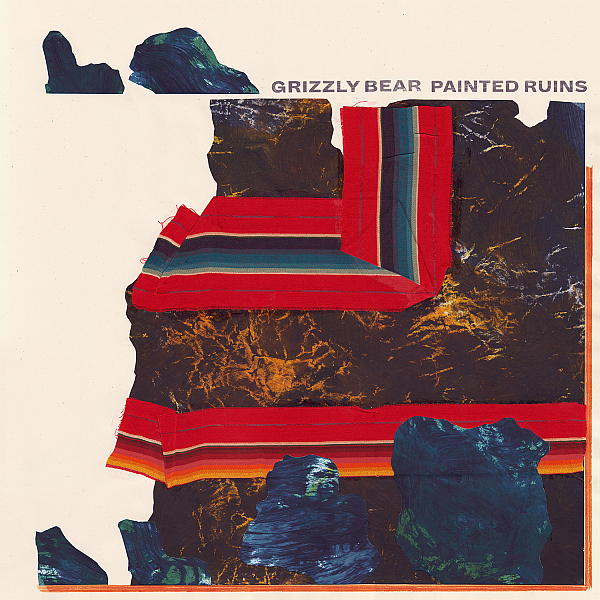 With Painted Ruins, Grizzly Bear continue doing what they do best, giving a more polished and confident look at their ever-expanding art rock. There's a lot of new elements to soak in but at the same time, this is very much a record that Grizzly Bear could make in their sleep. In many ways, they are an act that people have taken for granted for many years and this record is further proof that there's still plenty of gas left in that tank.
18. Julien Baker – Turn Out the Lights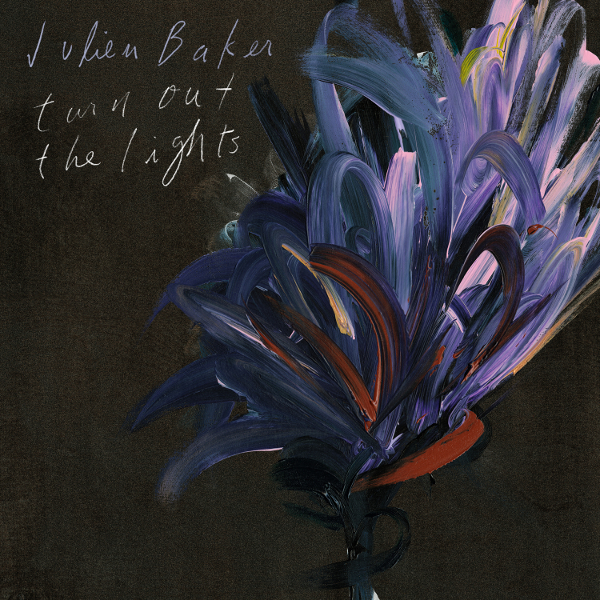 I didn't know how Julien Baker could follow-up her debut album, a record that cut deep and touched me tremendously. There is no sophomore slump for Baker, who returns just as strong on the equally impressive Turn Out The Lights. She adds a bit more instrumentally here, and it's the production looms large, but this is still a very much the same layered personal music that she broke through with. It's scary to think that Baker is really only getting her footing as artist and her best work may still be ahead of her. That's hard to imagine as both of her records are so damn good, but the future surely is bright.
17. St. Vincent – MASSEDUCTION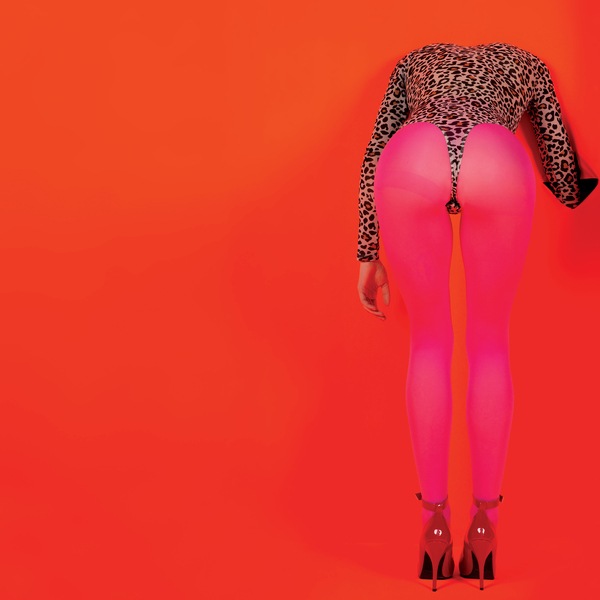 I don't know if a record grew on me more in 2017 that St. Vincent's MASSEDUCTION. While still very much an Annie Clark record, truthfully I wasn't quite sure how I felt about these new pop elements. But with every new listen, the record grew on me tenfold. Before I knew it, this record was one of my favorites of the year and getting to see Clark perform it in full as a one-woman show just made it click that much more. There aren't too many rock stars left in this day an age, but it's hard not to make a case for St. Vincent as one of our potential iconic figures someday.
16. The Horrors – V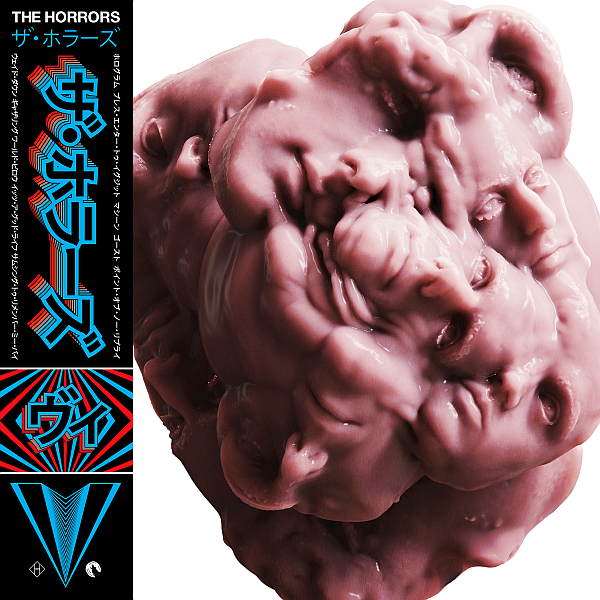 Was there a more overlooked record from 2017 than The Horrors' V? I don't think so. The band dove in fully to their synth-tendencies and revealed new layers to their ever-evolving sound, that I didn't even see coming. It's hard to believe that this is the same band that once released fierce punk tracks like "Sheena Is a Parasite," but it's further proof of their incredible evolution. They really made great strides on this record and it's one that deserves to be blasted at full volume so it's listener can get completely engulfed in its electronic soundscapes.
15. LCD Soundsystem – American Dream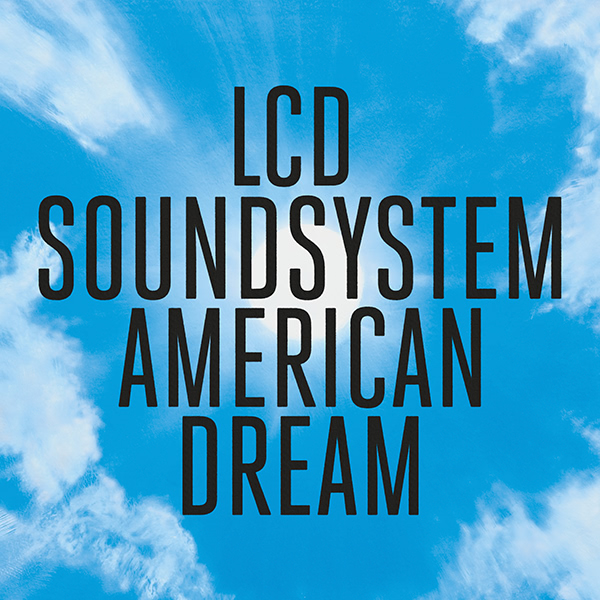 Well it actually happened, not only did James Murphy really bring LCD back to live out at Brooklyn Steel but to finally and actually release a new record. Not only that, but American Dream is a complete return to form for the band as if they never left. No one else is saying it, but this record was way better than anyone was expecting. All other bullshit aside, this is a razor-sharp return from the Murphy and the rest of the band who sound as good as ever with a new lease of life and using all their recent experiences – both good and bad – to shape their new path and it shows.
14. Charly Bliss – Guppy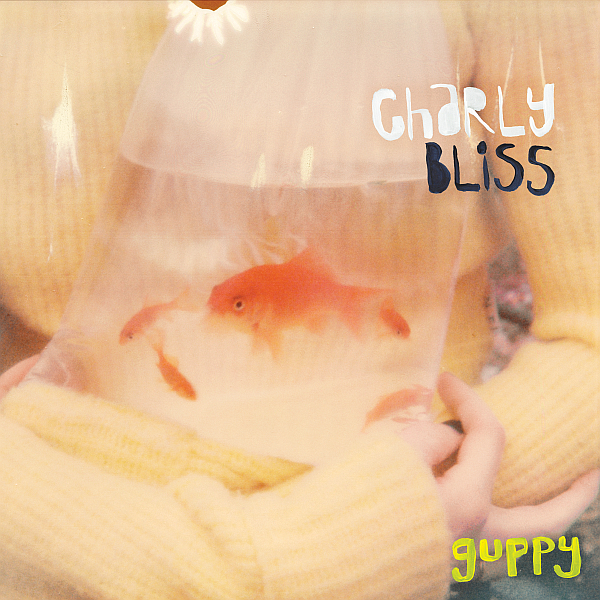 Charly Bliss' youthful debut Guppy was straight up one of the most enjoyable releases of the year. Digging up many elements of 90's grunge rock, there's also a memorable addictive pop quality due in part to the distinct vocals of Eva Hendricks that make this all click on its own terms. These guys have got the formula down pact and are not quite reinventing the genre but putting their own stamp on it that's funny, sincere and addictive as all hell.
13. Kevin Morby – City Music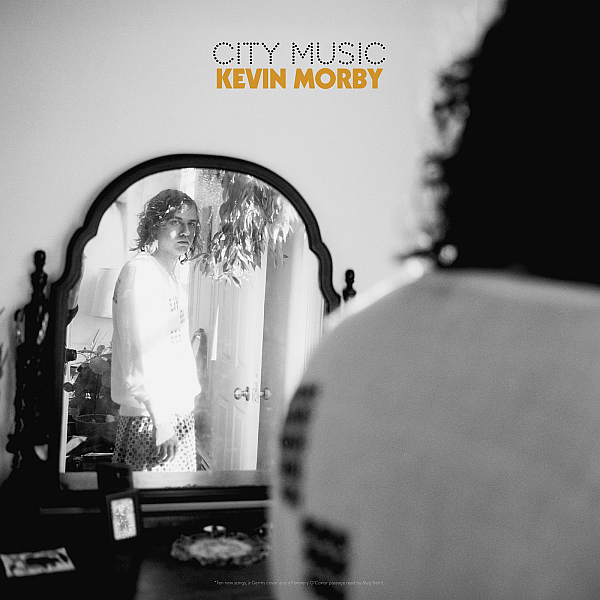 Kevin Morby keeps his winning streak going strong with City Music. With every new release, Morby keeps on growing as a songwriter and this album sports some of his finest moments yet. The way he combines folk lyricism with some spacious rock grooves isn't an easy task, but he makes it seem way too easy on this record. At any moment you can find yourself stuck on a different track, addictive to its warm glow before another one steps out and steals you away for the time being.
12. (Sandy) Alex G – Rocket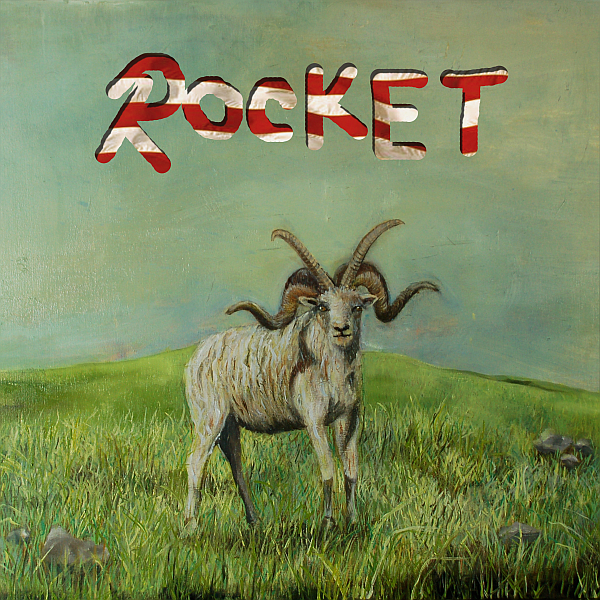 (Sandy) Alex G has already proven himself to be one of the most promising young songwriters to emerge on the scene and yet, his new album Rocket proves that he is full of surprise. I never quite expected to find alt-country influences on one of his records, but that's my fault for not seeing that this guy is full of endless possibilities. Then again, there is a moment of thrash-punk with "Brick" and "Sportstar," an autotune piano ballad and one of the best moments of both the record and his live show. It's been a pleasure to watch his career unfold over the past few years and Rocket is yet another great statement, as well as a look towards the future.
11. Slowdive – Slowdive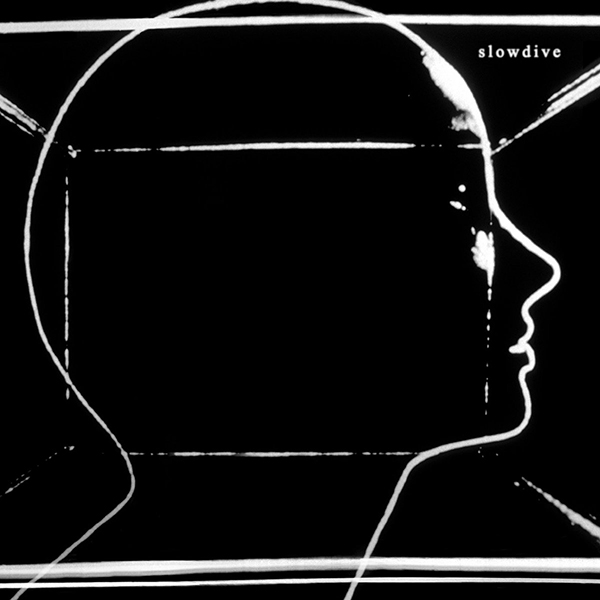 I don't care if it's Slowdive, no band should return after 22 years and release an album as impeccably great as their new self-titled record. The band doesn't miss a beat, almost literally picking right where they left off in a seamless fashion. But the fact that they have been gone for so long adds a special element that definitely impacts the way they recorded and it's this factor that really oozes out of the speakers, grabbing ahold of the listener. I don't know many acts that could disappear for two decades and return as strong as ever, but then again, Slowdive aren't most bands.
10.  Spoon – Hot Thoughts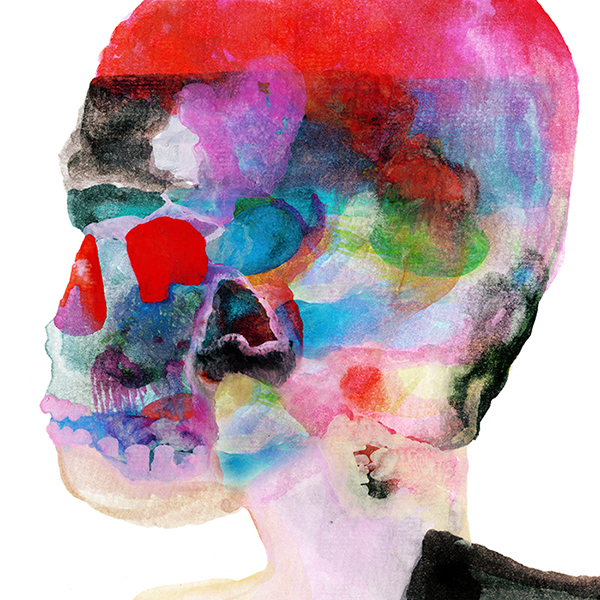 Spoon, arguably one of the most consistent bands in America, continue their steady ways with Hot Thoughts. While in many ways it's very much the record you expect Spoon to make, there's noticeably a different feel to this, almost a pivot for the Austin band who find new ways to make their sound as interesting and lively as ever. Britt Daniel and company are a reliable force of rock and roll grit and determination, further proof that indie rock and roll is alive and well. Take your thinkpieces and kindly shove it.
9. Wolf Parade – Cry Cry Cry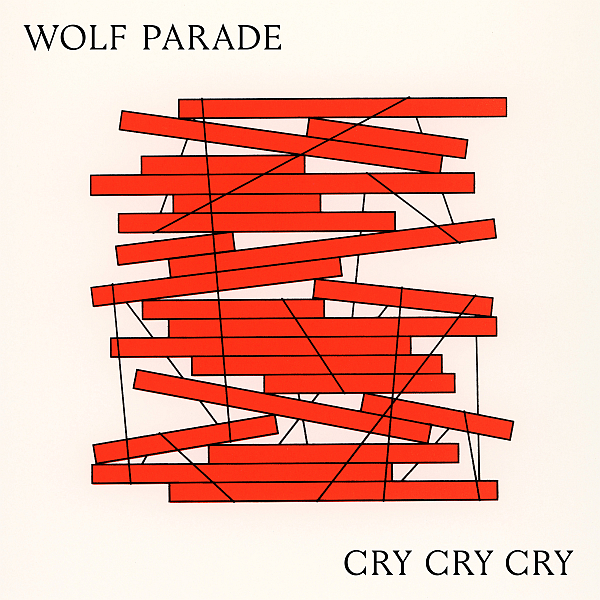 Another Wolf Parade album, another knockout. The band aren't just back to recycle sounds of the past, but taking what they know and giving their songwriting and sound further evolution and grit that is on full display on Cry Cry Cry. It seems like so many people just want to pretend that Apologies To The Queen Mary is the only record these guys released. I love that album as much as the next guy (or gal), but the band gave us another rich and rewarding gift, one that patiently reveals itself further and further with each listen.
8. The War On Drugs – A Deeper Understanding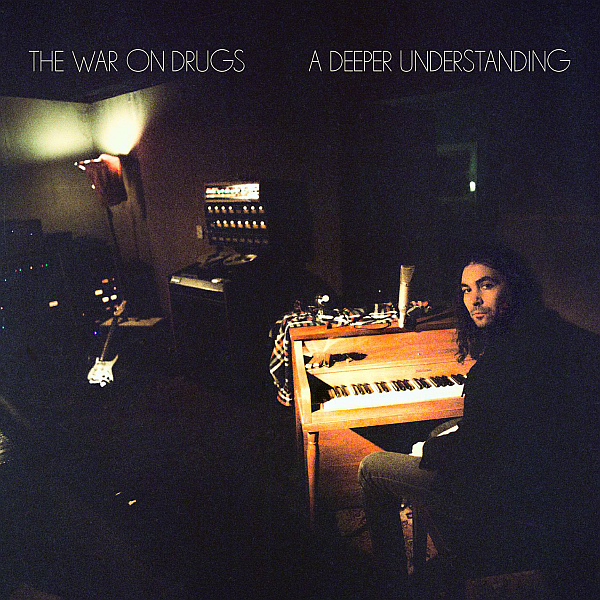 A Deeper Understanding is yet another well-crafted piece of art from The War On Drugs, putting Adam Granduciel's growth as an artist on full display. Not many can craft delicate and expansive rock moments in the fashion that he can. People were worried about the band losing a step with the change over to a major label, but this is every bit as recognizable of a record as any in their catalog. In today's fast-paced world of instant gratification, it's amazing to have an artist releasing patient tunes that beg for the listener to totally tune into the album and appreciate it as a full piece of art. Every song is as essential as the last and a piece of the larger whole.
7. Kendrick Lamar  – DAMN.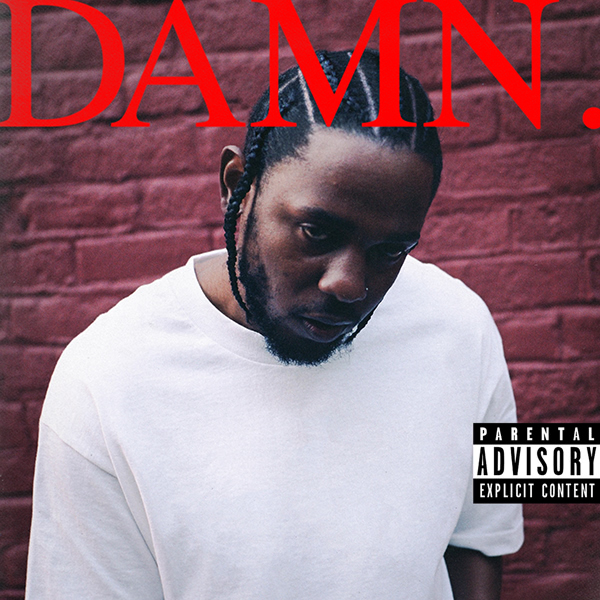 Kendrick Lamar is out to prove that he's one of the best (if not the best) in hip-hop and DAMN. is his biggest statement to date. No matter what direction you listen to this record, from front to back, or back to front, this bad boy tells a story as only Kendrick could, with big hitters like "Humble" catching mainstream attention and thoughtful explorations such as the nearly 8-minute "Fear." It's amazing to see how far Lamar's star has risen this decade, but time and time again he proves himself to be a reliable force in the game that continues to push boundaries while also staying true to himself and his fanbase.
6. Father John Misty –  Pure Comedy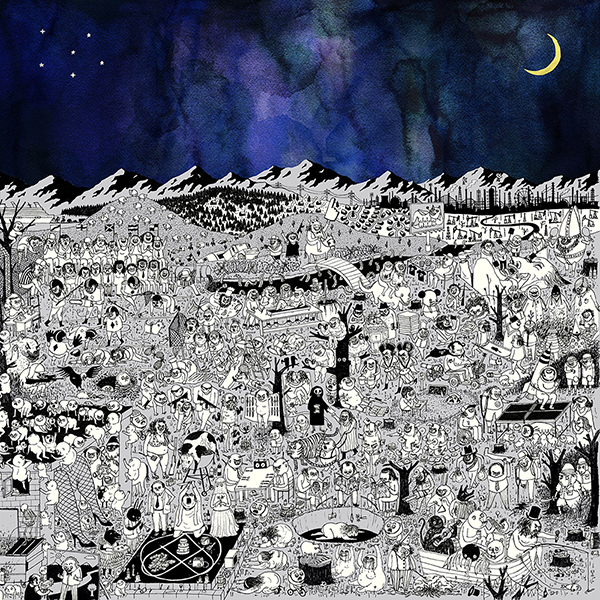 Father John Misty returns with Pure Comedy an epic double album that is as timely as ever with a President that is a living breathing embodiment of the album's title. Times are tough and there are not many artists with an oddball sense of humor and sly wit to comment on it as only they can, and Father John Misty does just that with this sprawling achievement. It's amazing how much growth he's shown in just a few short years, but he challenges his listeners in many ways with his latest journey, with the rewards being just that much richer.
5. Fleet Foxes – Crack-Up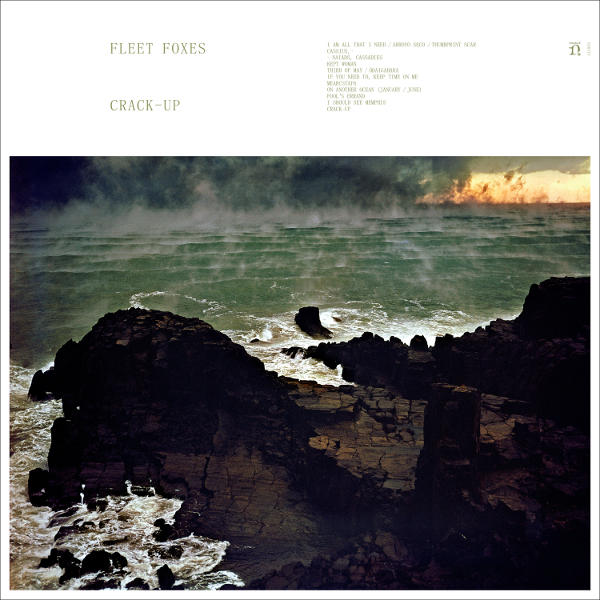 After half a decade gone, Fleet Foxes return with Crack-Up, taking their sound and giving their blend of folk rock a thoughtful and expansive artful take that is truly a sum of its parts. While its immensity and beauty is certainly not hiding upon first listen, with every new spin I found myself even more attached and captivated by its beauty and density that slowly revealed itself to me and left me in sheer awe. It's good to have these guys back and kudos to them for doing things their own way and constantly finding new ways to surprise and keep their sound ever-evolving and interesting.
4. Big Thief – Capacity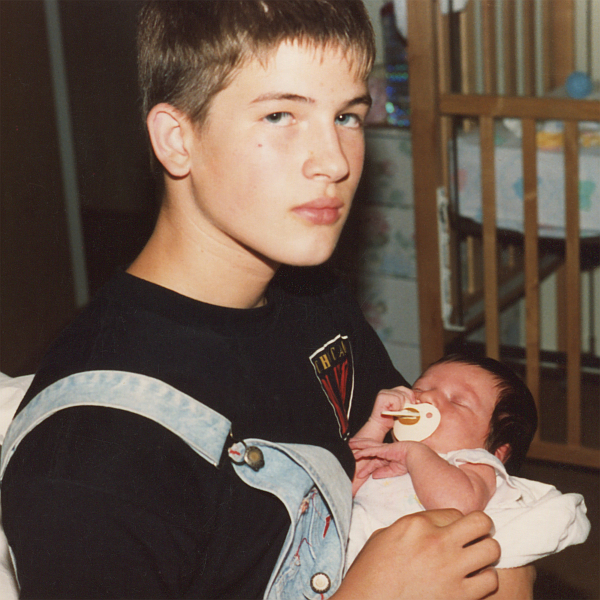 It only took a year for Big Thief to return and somehow improve upon their debut offering Masterpiece with their stunning sophomore effort, Capacity. Adrianne Lenker and the rest of the band take their amazingly well-established and effective folk-rock sound and somehow reel it in even tighter and smarter, with as many raw emotional moments as one could ask for. From the stunning driviness of "Shark Smile," to the devastating power of a track like "Mary," this is truly a genuinely touching record that proves that Big Thief is a young band already seemingly at the peak of their game, yet the reality is they're only just reviving the engine.
3. Alvvays – Antisocialites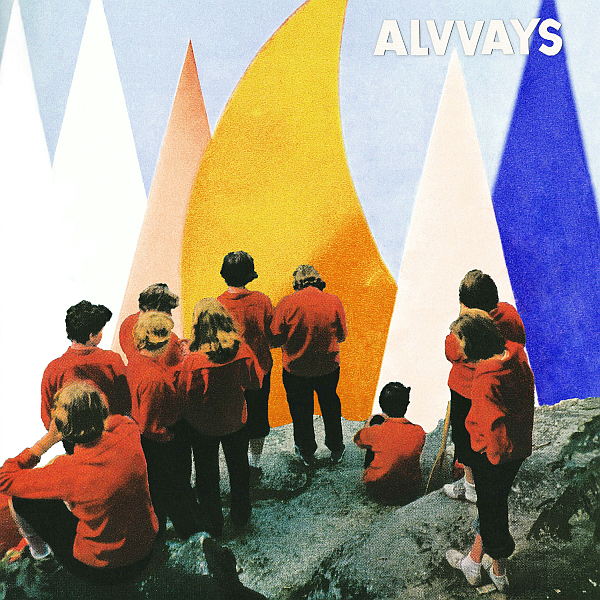 One of the best parts of catching so many shows on Alvvays' tour in support of their debut album was getting to hear a bunch of new songs that would go on to become the tracks of Antisocialites. Ever time I heard them played, the songs took on a new identity and continued to evolve, until they finally were released as the recorded forms that we have now. This personal connection may have some root in why this album clicks for me in the immense way that it does, but it just comes down to the way that Alvvays craft this timeless sounding music that is just right up my wheelhouse. Talk to me any day and I likely had a new favorite song on the album, as there are so many just great moments whose praises deserve to be sung.
2. Flyte – The Loved Ones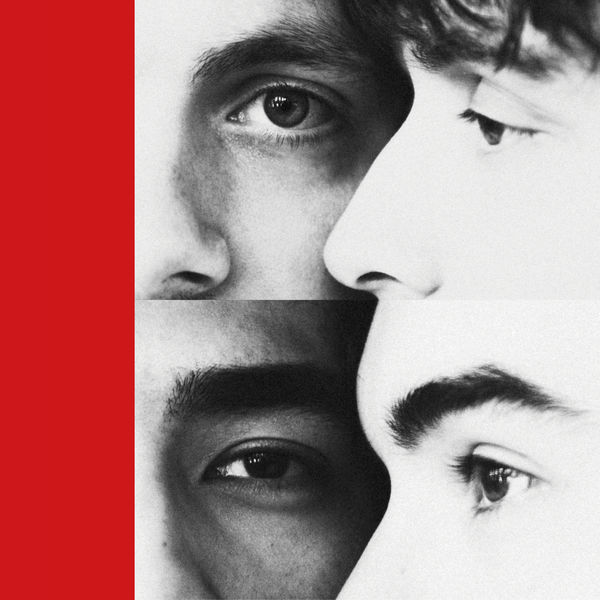 One of the great treasures of 2017 came in the form of British act Flyte's debut album The Loved Ones and I don't know that anyone else in the U.S. seemed to notice. It's a god damn shame, as it's a wonderful album that is stripped down to just the core elements of pure songwriting bliss that it's almost way too good for present-day consumption. I've been following the band throughout the years releasing singles, seeing them evolve from releasing 80's sounding slices of Brit-pop to this more refined 60s sound that feels timeless and essential. The band went into the recording of the album not set on making a big single or moment, but rather making an album that flowed seamlessly with each track as important as the last. It's fitting on this list that they end the album in old-school fashion, with a cover of Alvvays' "Archie, Marry Me." The band will make their U.S. debut this March at SXSW and I am praying that they finally make their way to New York City, where you can expect me to be front and center and singing along to every word.
1. The National – Sleep Well Beast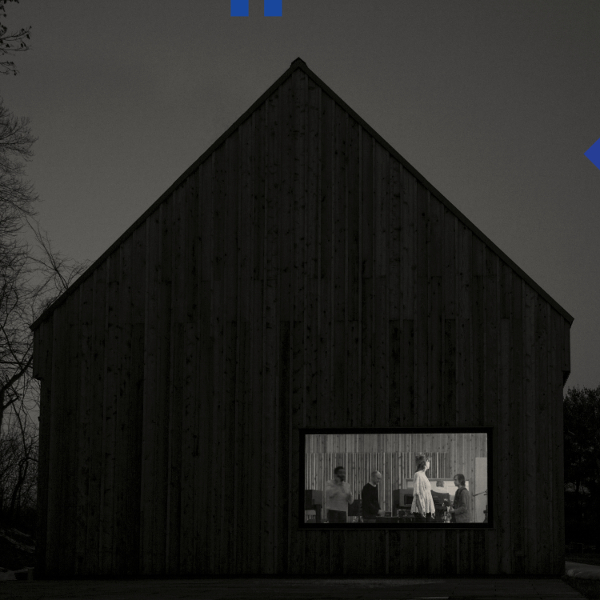 It's been well publicized that The National are aware that many people expected another "National record" for them and they too were aware that they could've just gone into the studio and recorded the album that we all expected. That would've been fine but then you'd hear that they aren't doing anything new with their sound or challenging themselves, or us. Then they go in and make Sleep Well Beast and it seems that people would rather they just go back and make another Boxer or High Violet. The irony is that while definitely a venture into the unknown in many ways for them, at its core Sleep Well Beast has elements of all that has come before it. The band has just dug a little bit deeper to all the elements that they've played around with and the result is something of a marvel.
Like so many of their albums I initially became obsessed with the single ("The System Only Dreams in Total Darkness") before slowly finding myself hooked on tracks that were previously lurking in the shadows as parts of the whole puzzle. But soon I found myself unable to stop playing beauties like "Dark Side Of The Gym" (a song that I can only wish was played at my prom) which are rich and rewarding songs that accompany everything around it perfectly but are able to shine as singular standouts just as well. It's amazing to see how fucking big that this band have come since I accidentally found Alligator in 2005 but every ounce of success that they have since found has been well deserved and earned. They have quietly become the titans of indie rock, in many ways a band that is too good for a genre that swallows you whole after they're done with you. It's a rare beacon of hope that The National have surpassed all the odds and become one of the very best.
---
Join the conversation