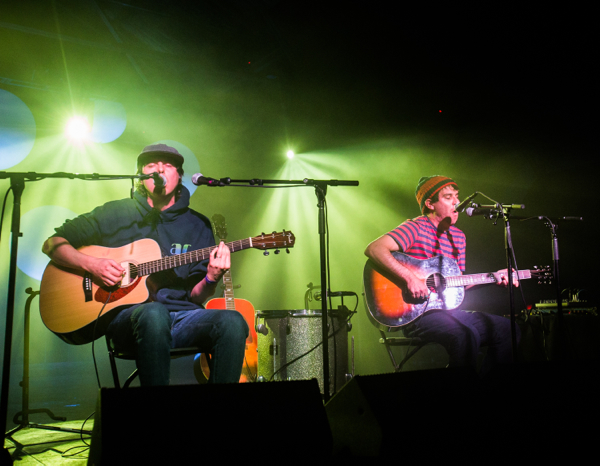 On December 2 Pitchfork celebrated their 21st anniversary at the Knockdown Center, featuring a special performance featuring Animal Collective who played all of their 2014 freak-folk classic Sung Tongs in full for the very first time ever.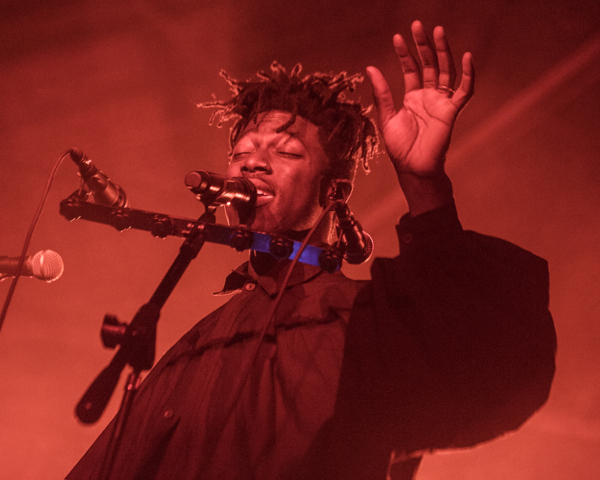 The night began with an opening performance from Moses Sumney, who released his lovely debut album Aromanticism this year via Jagjaguwar. Sumney's performance was just as moving as when we caught him opening for Whitney at BRIC Celebrate Brooklyn this summer.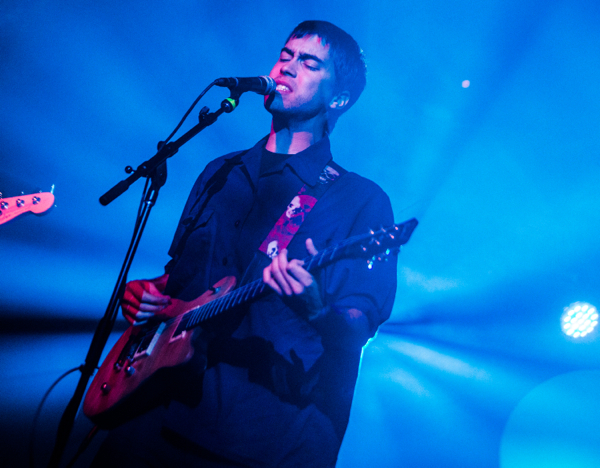 After his set it was time for (Sandy) Alex G who we saw quite a few times this year, all in support of his awesome new record Rocket (released via Domino Records). This was yet another tight performance from G, who continues to deliver a uniquely new performance every time I see him play. Always a new set and a fresh performance of songs that I've heard nearly half a dozen times by now.
Finally, it was time for the main event and this capacity crowd was eager to see Animal Collective take the stage. This version of Animal Collective was of course just the duo of Panda Bear and Avey Tare, as they were the two who were responsible for the recording of Sung Tongs. I was surprised at the crazy amount of enthusiasm that poured out of this crowd who were loud and vocal about their love for not only the band, but this particular piece of work.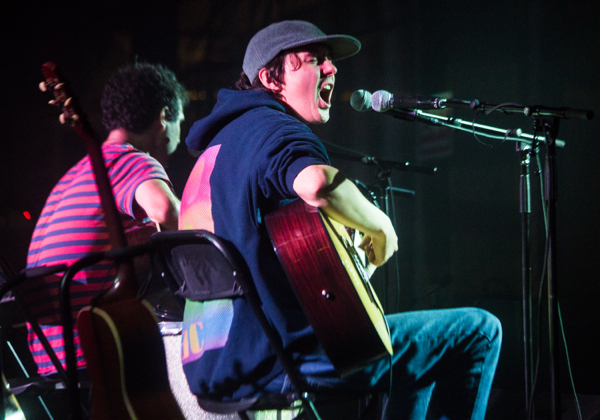 Getting to see them play this album in full was cool enough as it was a rare event that probably would never happen again, but this was a case of a great audience enhancing a great show and making it that much better. Panda Bear and Avey Tare fed off of their energy and dove fully into the weird folk rock of the album.
I'll be honest it had been a while since I heard the album, but getting to revisit it in this format was a real treat, one of the best live music experiences of the year for me, for sure. I mean, it's not many Animal Collective shows you get to see a fan crowdsurf during "We Tigers," get to hear "Covered in Frog," an unreleased track from that era, or see a special encore performance of "Prospect Hummer." This was a dream Animal Collective gig, one I won't be forgetting anytime soon.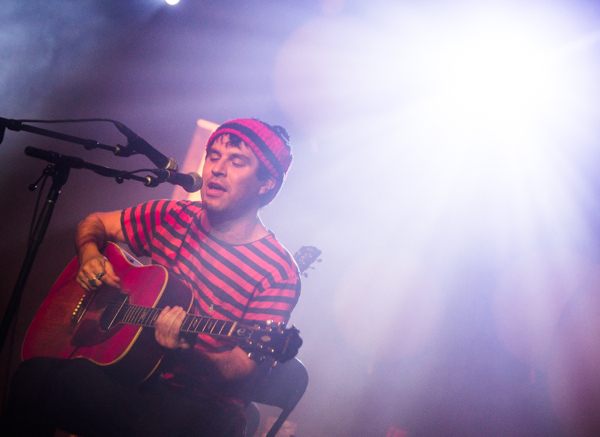 Find the full photos gallery of photos of Animal Collective, (Sandy) Alex G and Moses Sumney posted below, along with all three setlists.
Moses Sumney: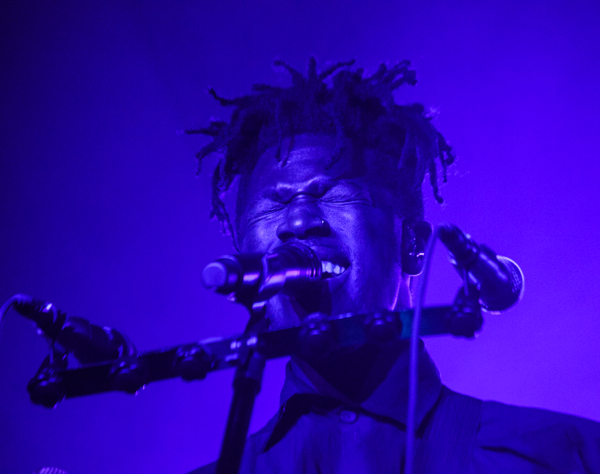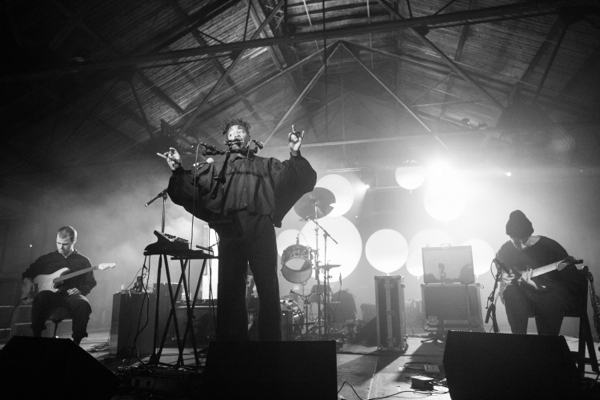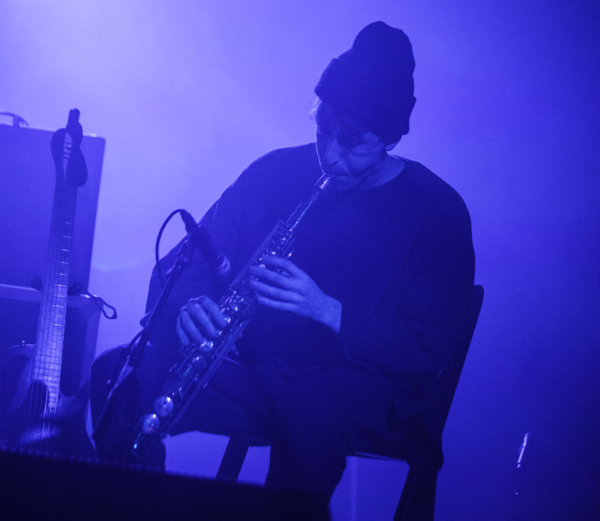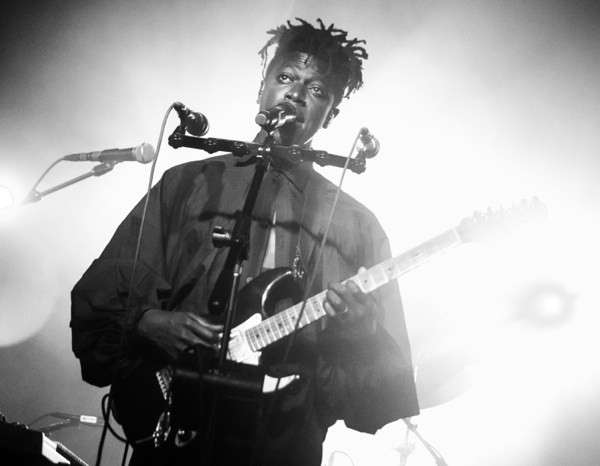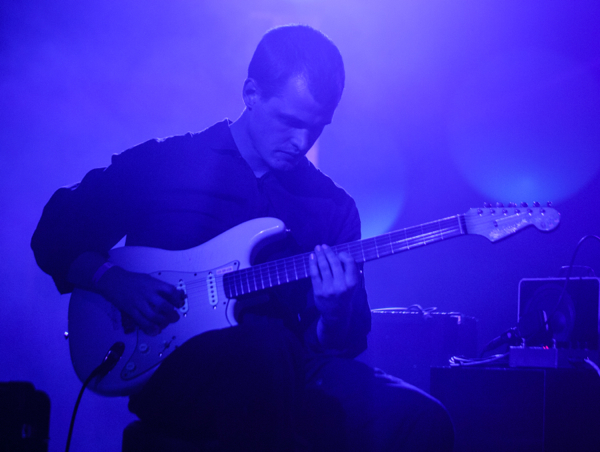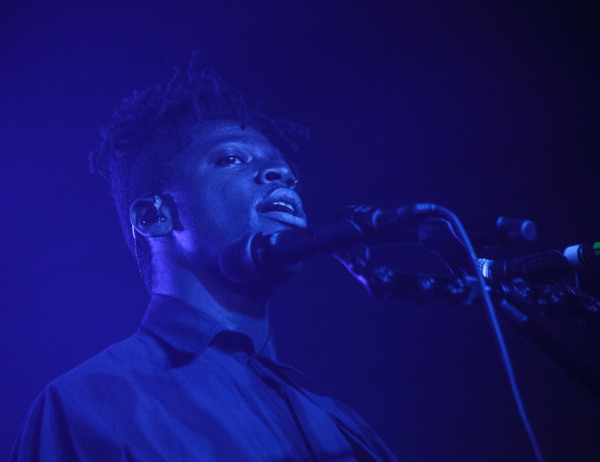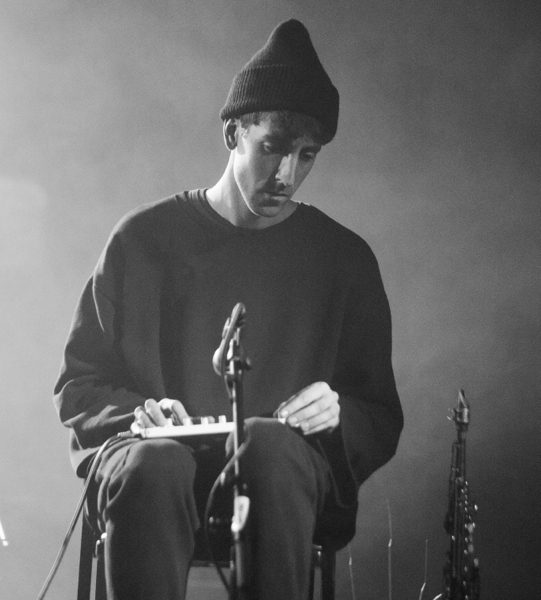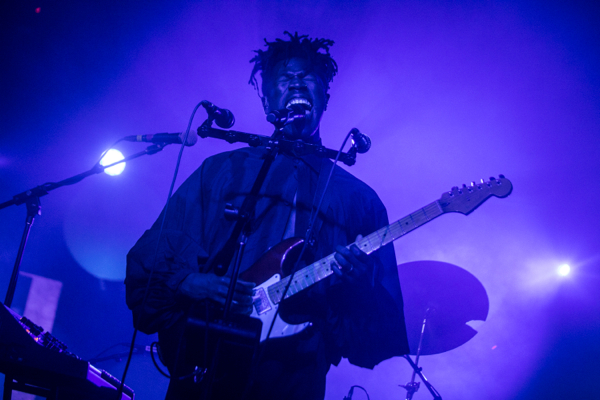 Moses Sumney Setlist:
1. Don't Bother Calling
2. Indulge Me
3. Quarrel
4. Make Out in My Car
5. Rank and File
6. Worth It
7. Doomed
8. Come to Me (Björk Cover)
9. Lonely World
(Sandy) Alex G: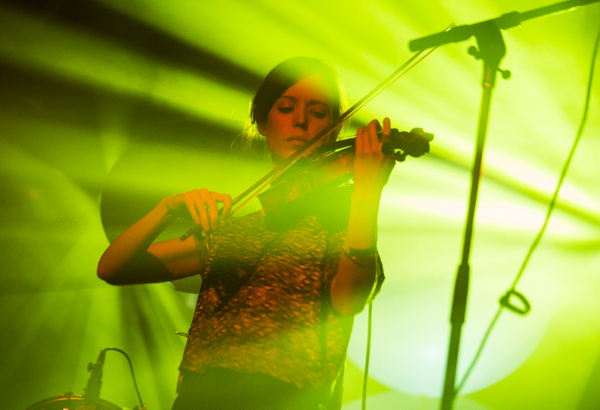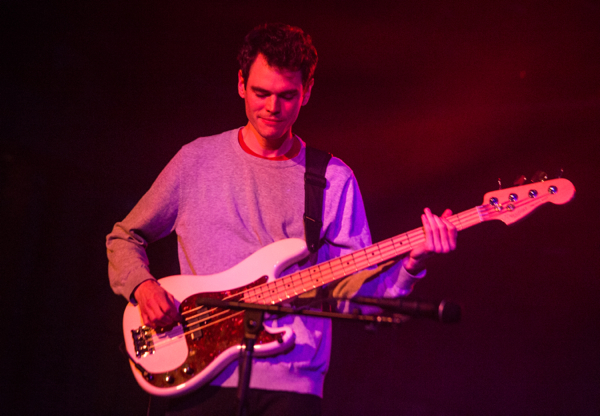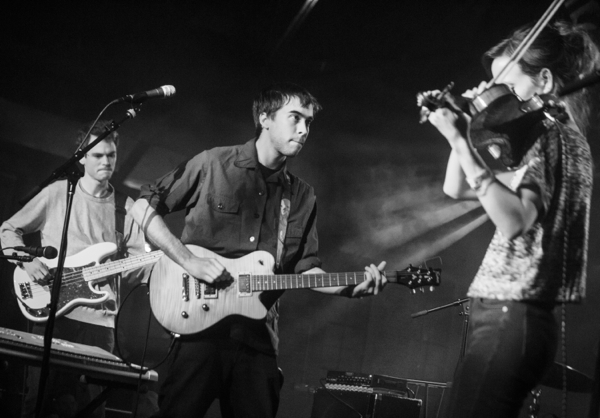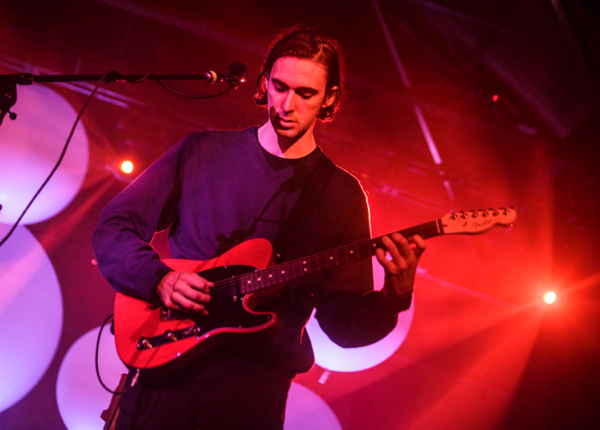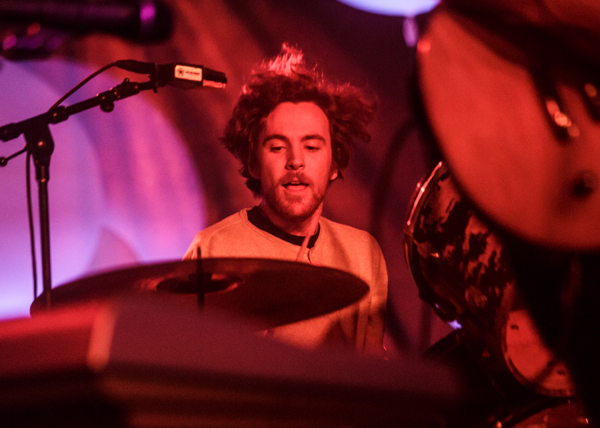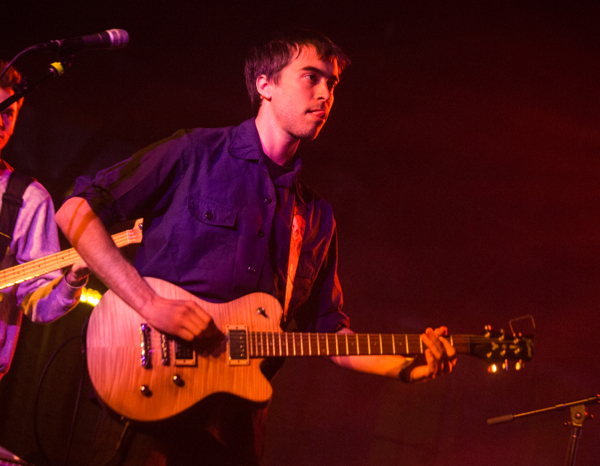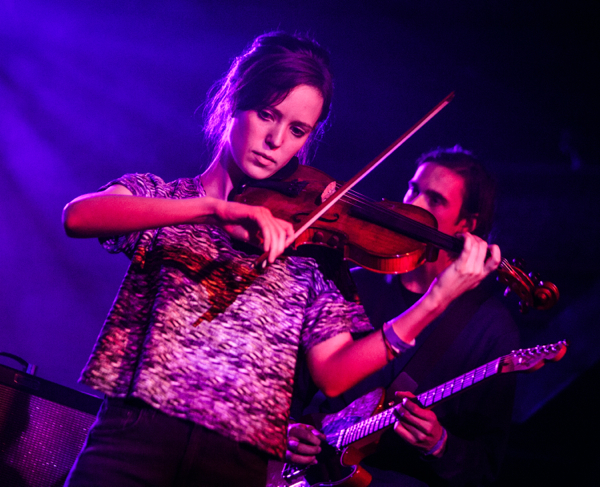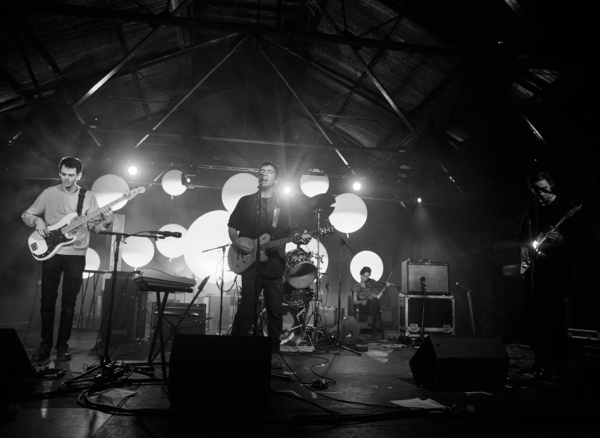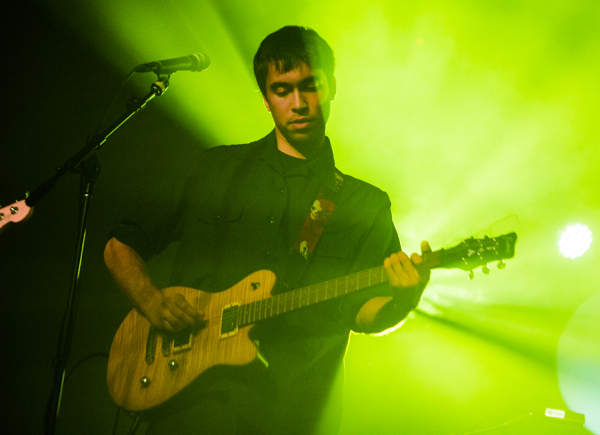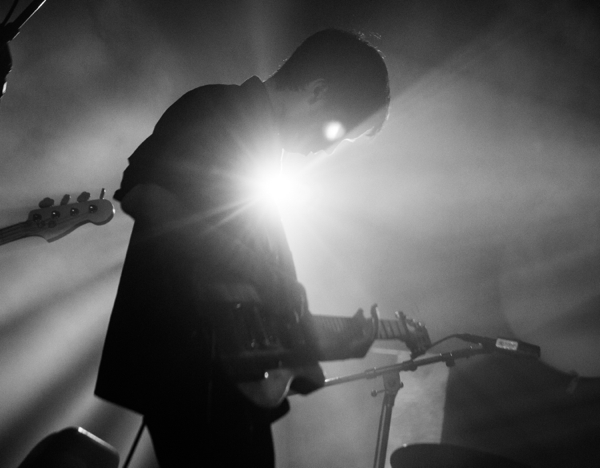 (Sandy) Alex G Setlist:
1. Judge
2. Forever
3. Kute
4. Proud
5. Bobby
6. Witch
7. Bug
8. Kicker
9. Poison Root
10. Brick
11. Horse
12. Sportstar
13. County
14. Guilty
Animal Collective: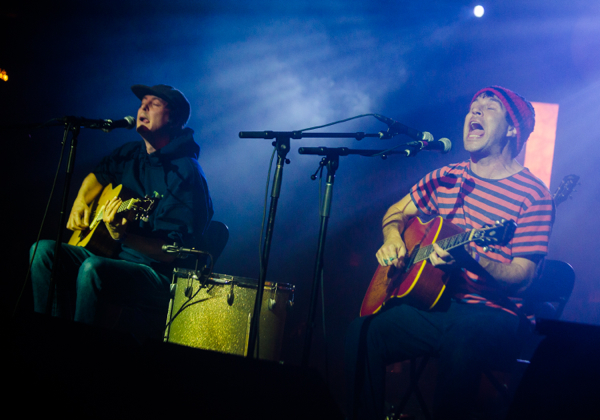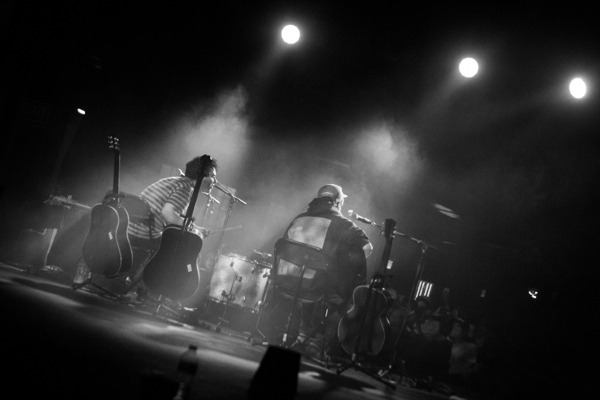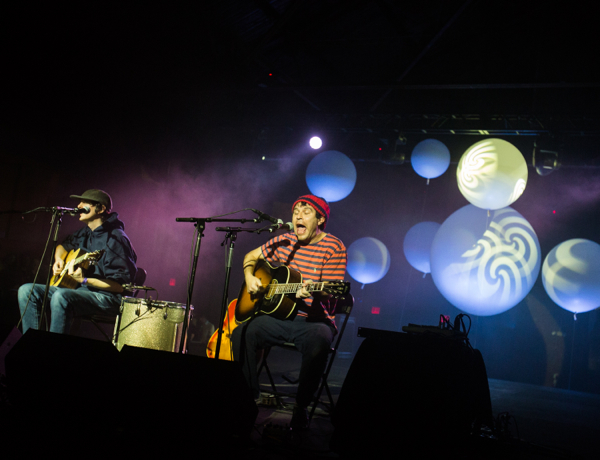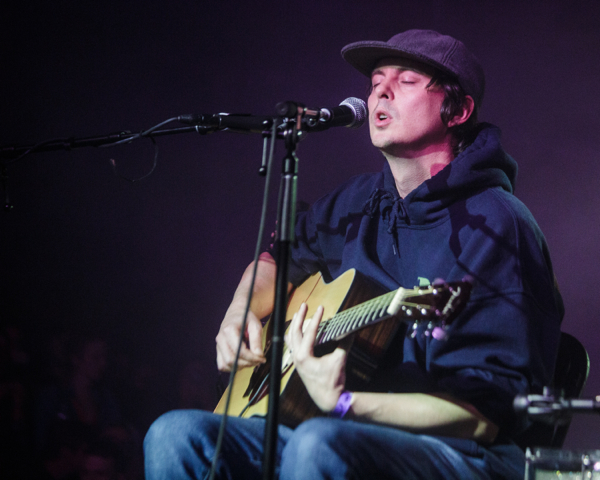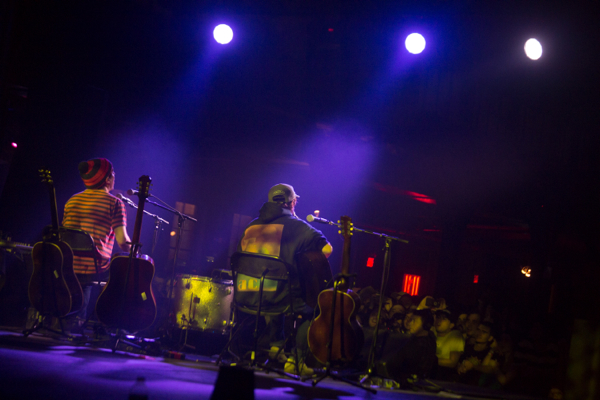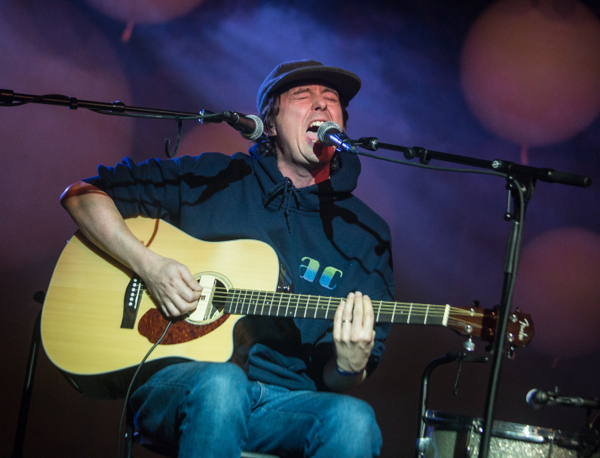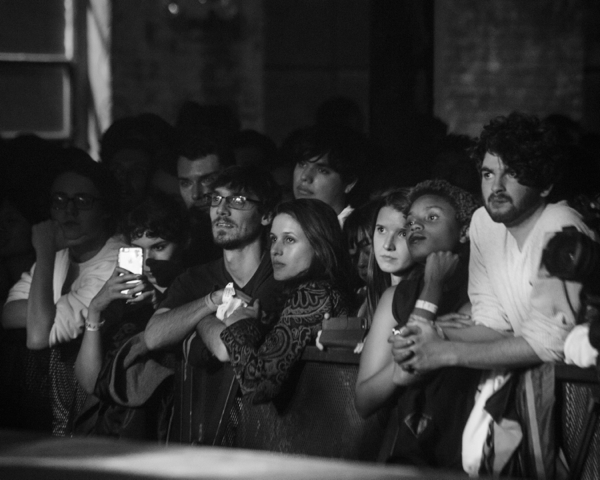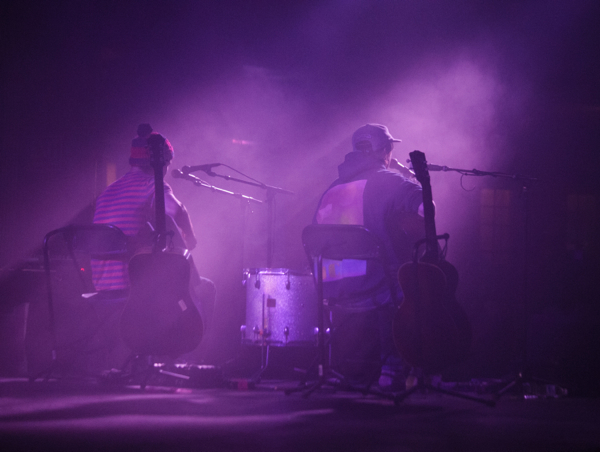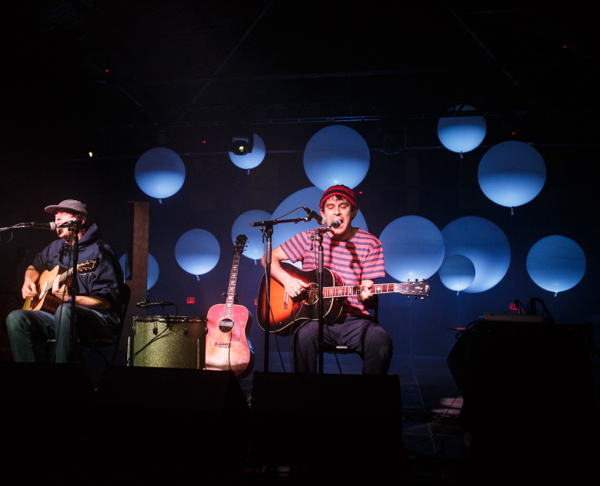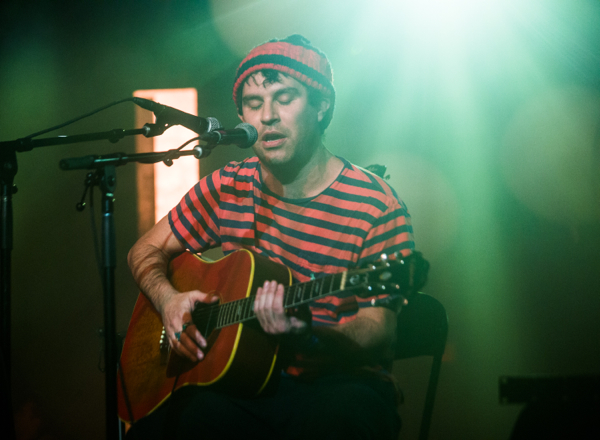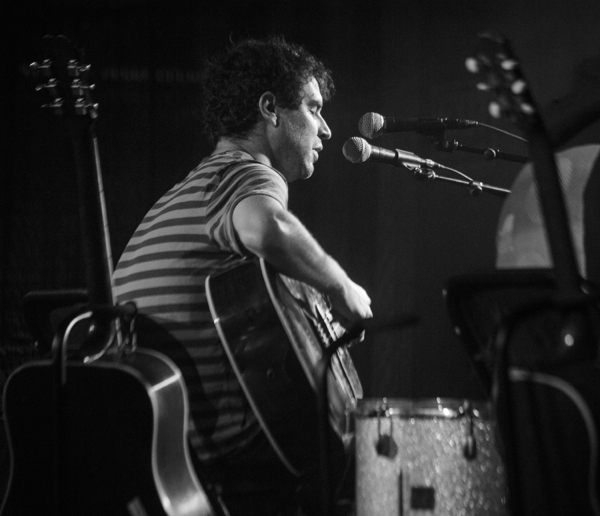 Animal Collective Setlist:
1. Leaf House
2. Who Could Win a Rabbit
3. The Softest Voice
4. Covered in Frogs
5. Winters Love
6. Kids on Holiday
7. Sweet Road
8. Visiting Friends
9. College
10. We Tigers
11. Mouth Wooed Her
12. Good Lovin Outside
13. Whaddit I Done
Encore:
14. Prospect Hummer
---
Join the conversation