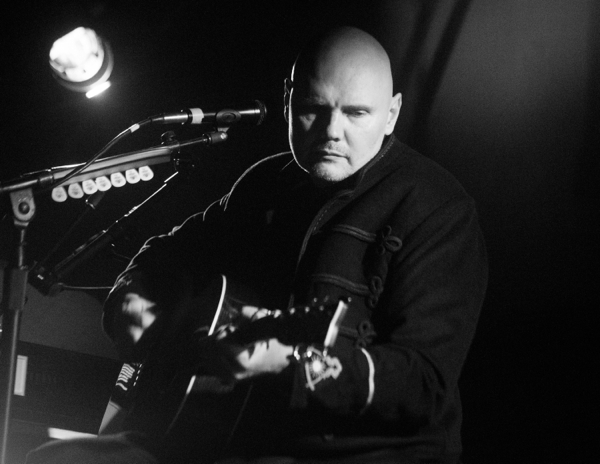 Billy Corgan, who released his second solo album Ogilala (via BMG) under his full name of William Patrick Corgan, has once again switched back to just good old Billy Corgan. He's been playing some acoustic shows on tour in support of the new album, which include two shows at the Murmrr Theatre in Brooklyn in October.

I caught night 1 on October 14, which was somehow my first time seeing Corgan perform in any form, solo or with The Pumpkins, who I still have yet to catch live. But this was a perfectly fine way to start, as Corgan's first set included the whole solo album played in full, as well as a cover of Tim Hardin's "If I Were a Carpenter," which concluded the first part of the set.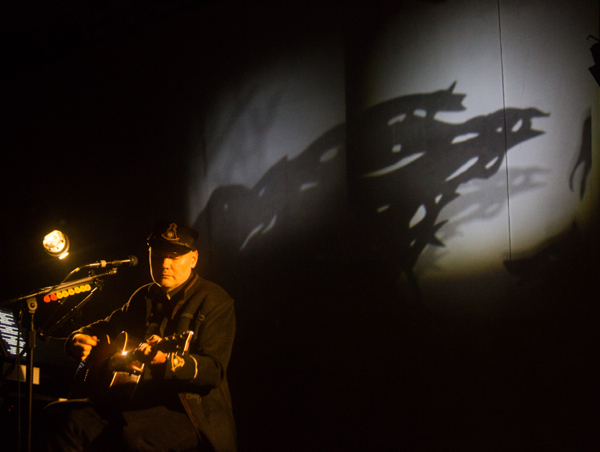 The second set featured select The Smashing Pumpkins cuts like "Starla," "Annie-Dog," and "Tonight, Tonight," as well as covers of Fleetwood Mac's "Landslide" and Pink Flyd's "Wish You Were Here." Corgan was in good spirit and engaged in some fan banter in-between songs and sets with fans, whichallowed the light spirit of the evening to go strong throughout the night.
The encore performance featured three more Pumpkins tracks in "Spaceboy," "Age Of Innocence" and "Farewell and Goodnight." Altogether the 29-song set came in at just about two hours (with intermission and breaks included) and gave fans a special and intimate evening with one of rocks biggest names. That was pretty damn special.
Find the full setlist posted below, along with a gallery of photos from the performance.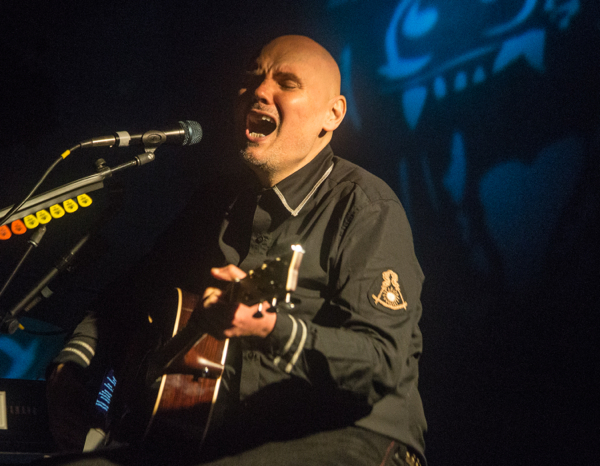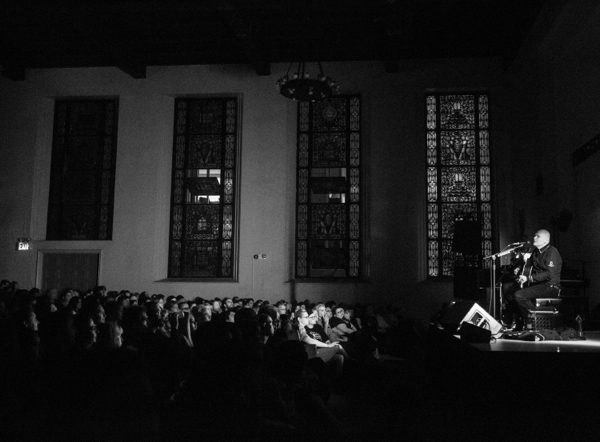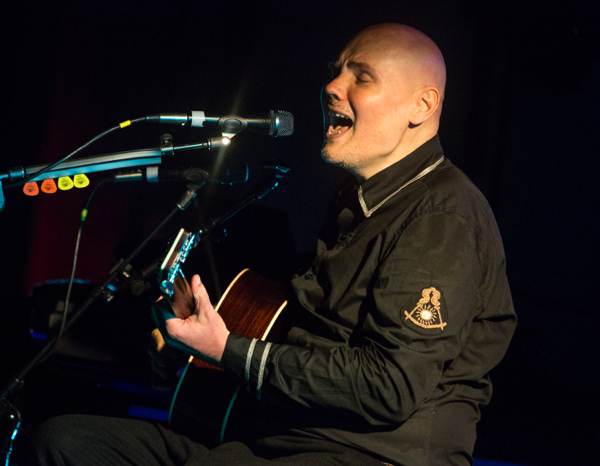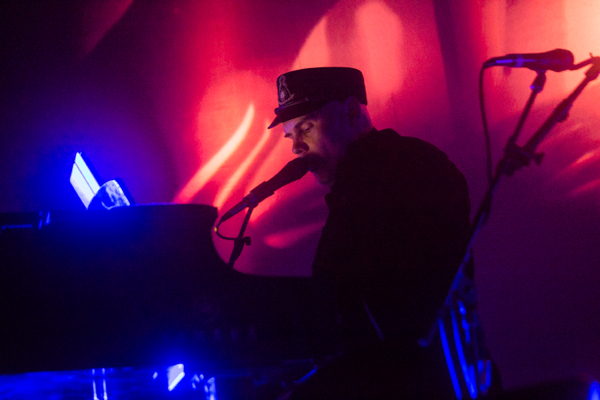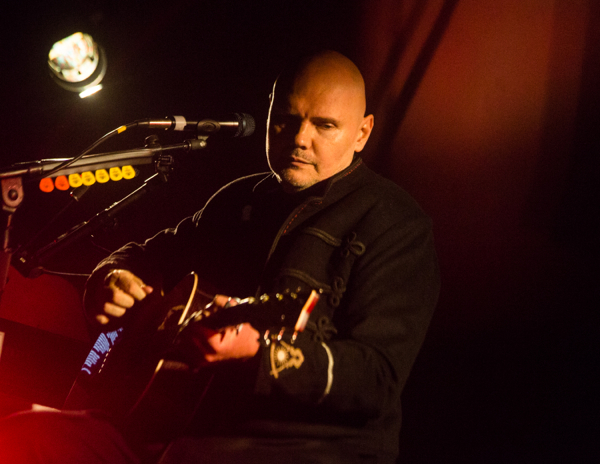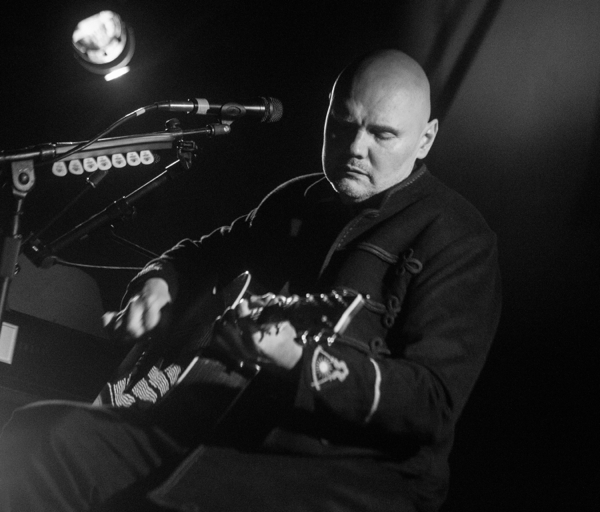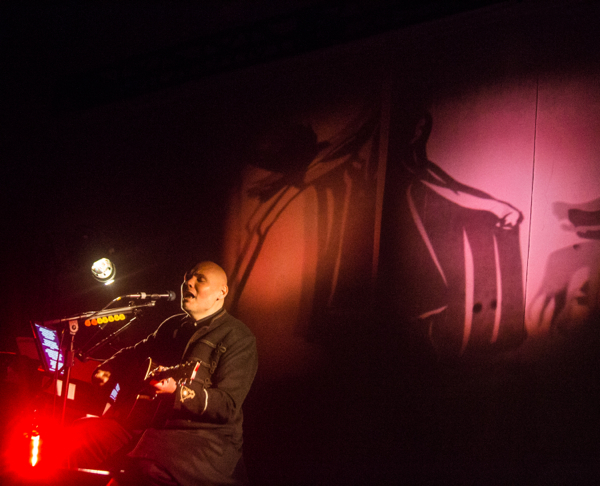 Set 1:
1. Zowie
2. Processional
3. The Spaniards
4. Aeronaut
5. The Long Goodbye
6. Half-Life of an Autodidact
7. Amarinthe
8. Antietam
9. Mandarynne
10. Shiloh
11. Archer
12. If I Were a Carpenter (Tim Hardin Cover)
Set 2:
13. Starla (The Smashing Pumpkins)
14. Pale Horse
15. Muzzle (The Smashing Pumpkins)
16. Of A Broken Heart (Zwan)
17. Landslide (Fleetwood Mac Cover)
18. Annie-Dog (The Smashing Pumpkins)
19. Columbus
20. Soma (The Smashing Pumpkins)
21. Wish You Were Here (Pink Floyd Cover)
22. Drum + Fife (The Smashing Pumpkins)
23. Winterlong (The Smashing Pumpkins)
24. Gossamer (The Smashing Pumpkins)
25. Stand Inside Your Love (The Smashing Pumpkins)
26. Tonight, Tonight (The Smashing Pumpkins)
Encore:
27. Spaceboy (The Smashing Pumpkins)
28. Age of Innocence (The Smashing Pumpkins)
29. Farewell and Goodnight (The Smashing Pumpkins)
---
Join the conversation