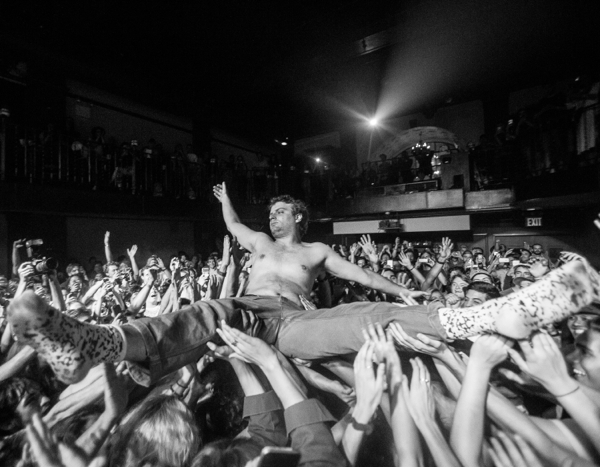 The same night that Mac DeMarco played to a sold out crowd at Radio City Music Hall – his largest show here to date – he announced that he'd play a much smaller show the very next day back at Bowery Ballroom (where we saw him play just two years ago).
I wasn't able to attend the show at Radio City but this was a much better option as Mac is really meant to be seen in a room such as Bowery where he can literally use it as his personal playground. The show had a good energy from the very start, with the crowd moving around non-stop and belting back every word.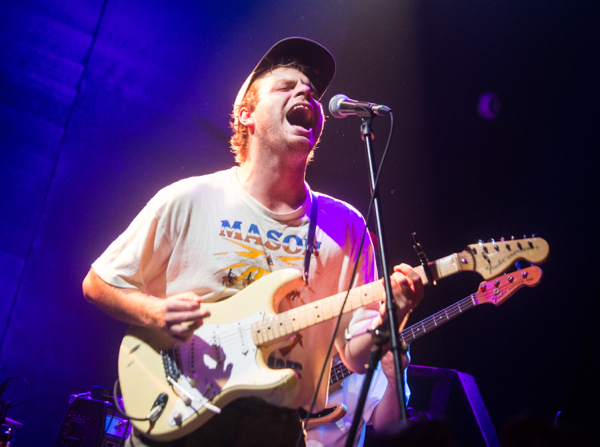 I last saw Mac play last spring at Webster Hall, where I noticed the crowd got even younger than before, with many fans feeling free to climb on stage and approach Mac and even take selfies. The first instance of this happened at this performance when a lovely couple asking to slow dance as he played "This Old Dog." This went out fine but soon it opened the floodgates as more and more fans came on stage and got a bit too comfortable.
The band seemed to slowly lose their patience with this as the show went on, and what started as a typically fun Mac DeMarco show got even wilder as the night went on with a loose performance of "Still Together" which descended into full on madness with a wide variety of very loose covers for almost half an hour. Between Vanessa Carlton's "A Thousand Miles," Van Halen's "Runnin' With The Devil," Blue Öyster Cult's "(Don't Fear) The Reaper" and their usual Limp Bizkit "Shut The Fuck Up Jam," there was a rather epic bit where Mac started to hum the Star Wars theme with the entire crowd joining in.
Eventually Mac came out for a crowd surf before climbing up to the VIP balcony to kiss Kiera, spit water out into the crowd and eventually jump back in for a final surf which had the place as electric as ever.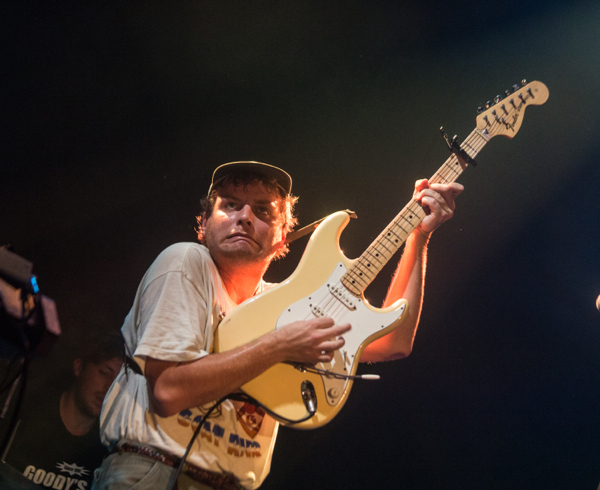 The show did end with a one-song encore, featuring a rather calm performance of "Watching Him Fade Away," with the entire crowd seated as he bid us farewell. The show was pretty much a drunken night of belligerent chaos, crowdsurfing mayhem and wonderful songs. In other words, it was very much a Mac DeMarco show.
Find photos from his wild performance posted below, along with the setlist, and shots of openers The Garden.
The Garden: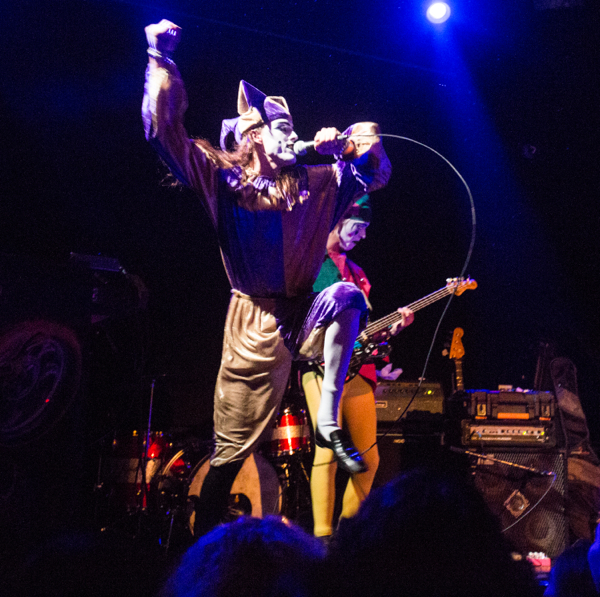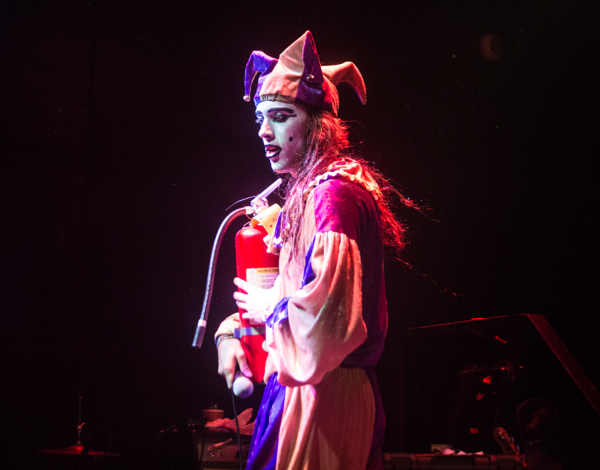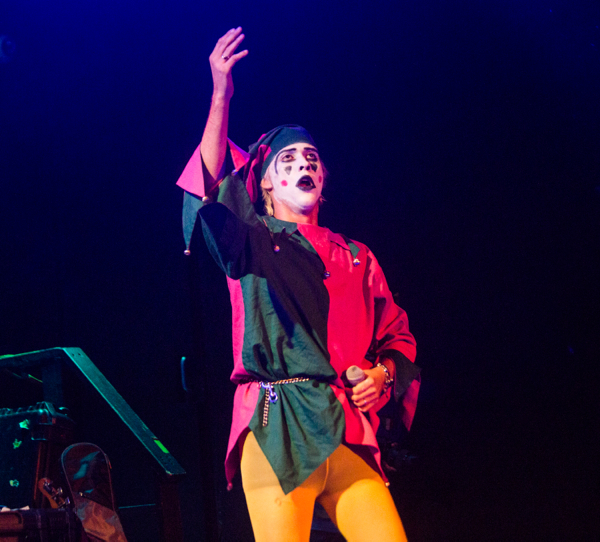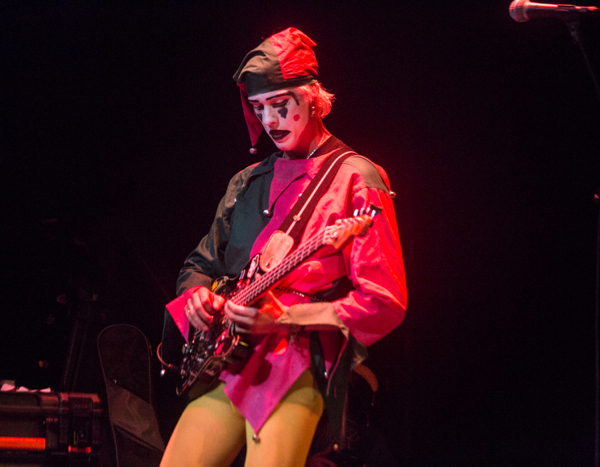 Mac DeMarco: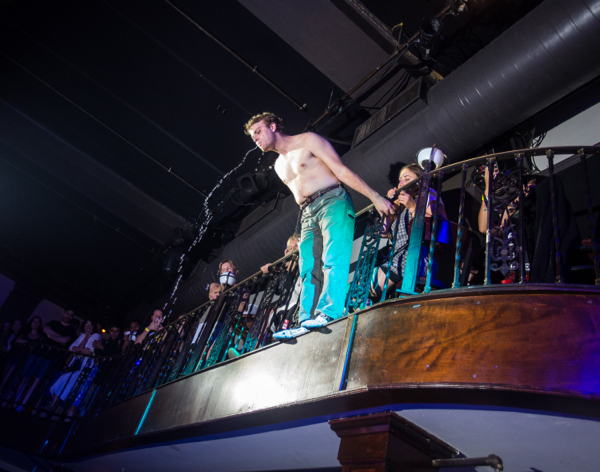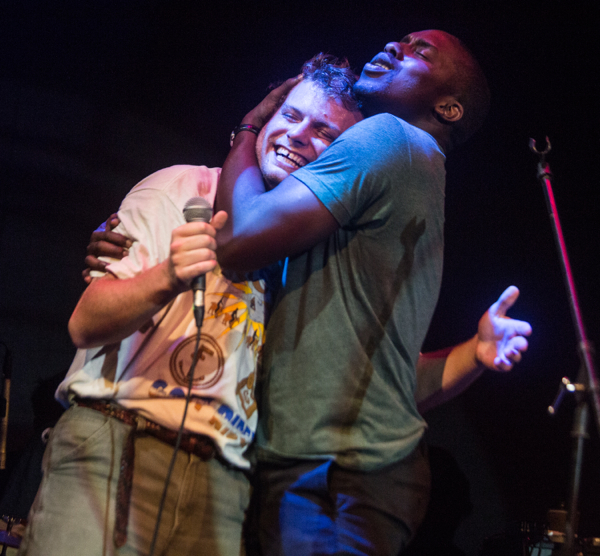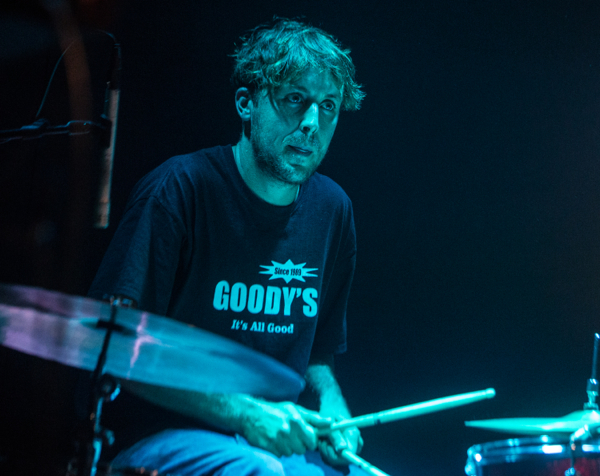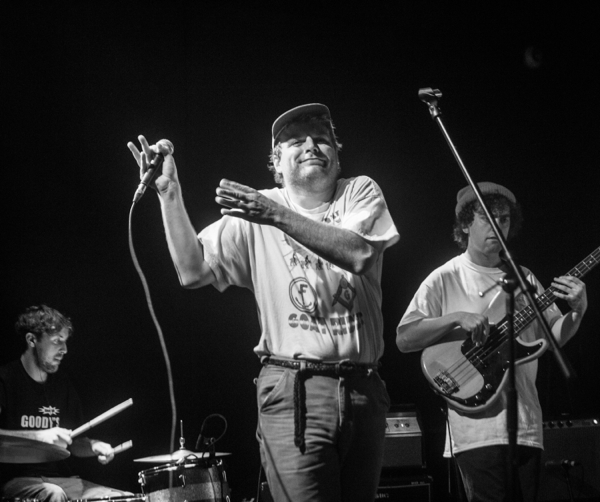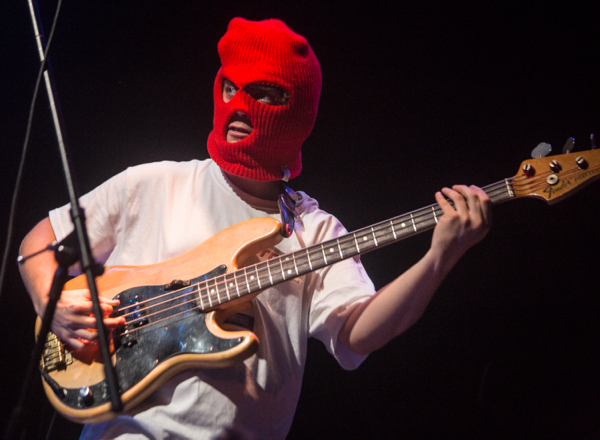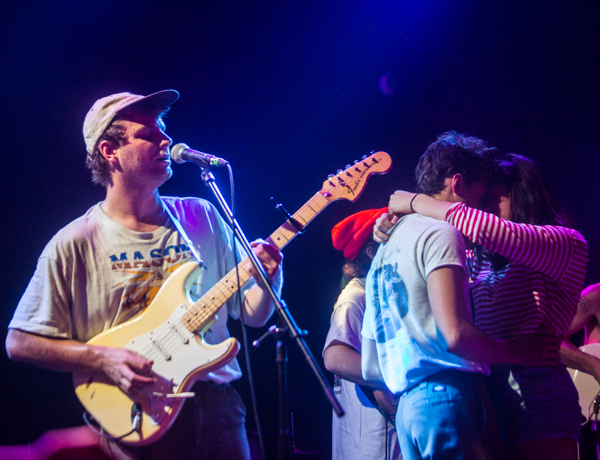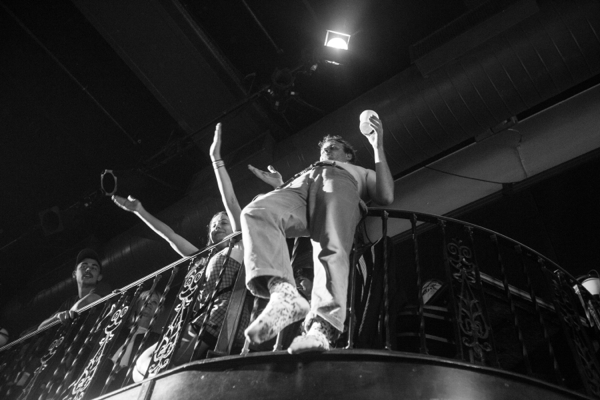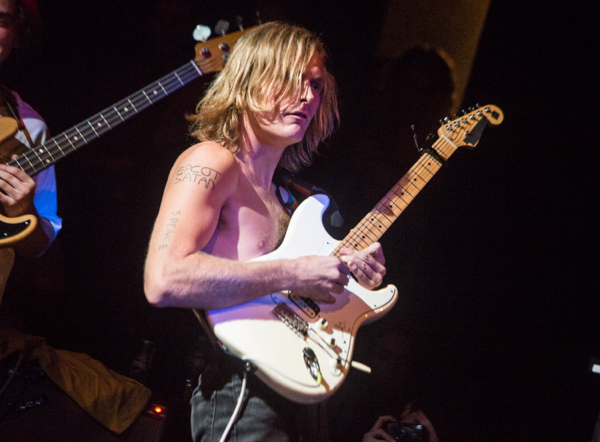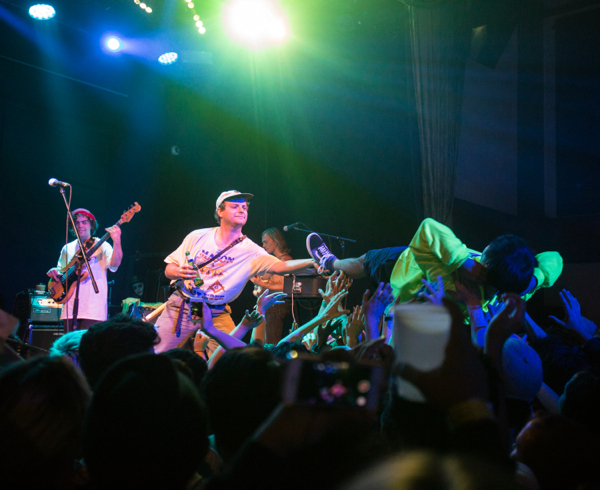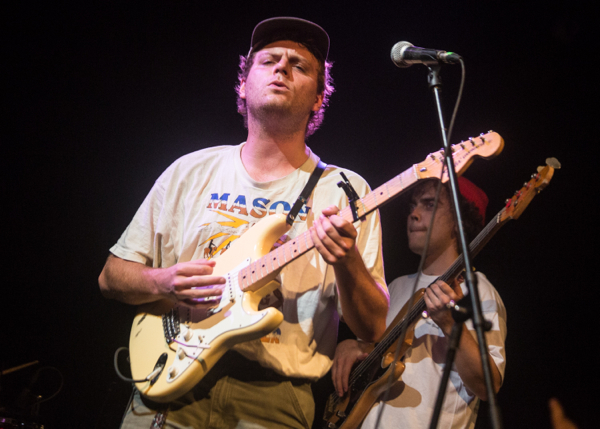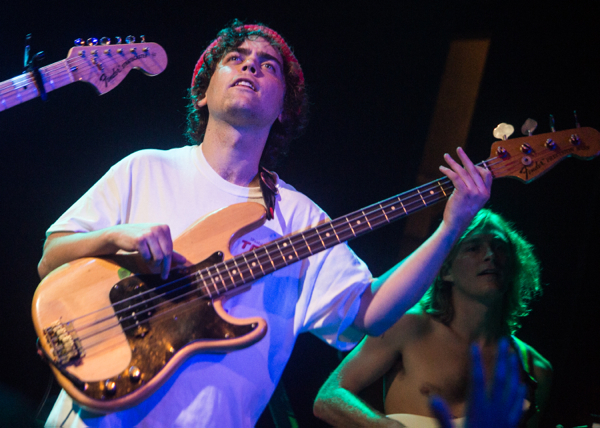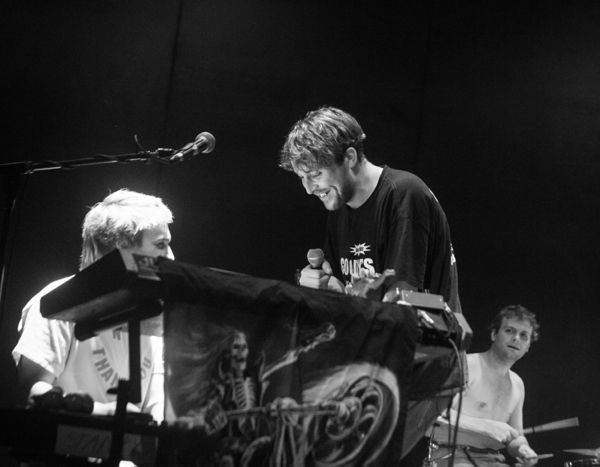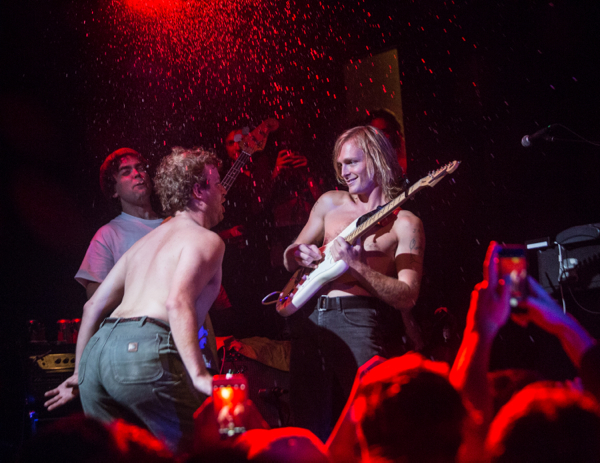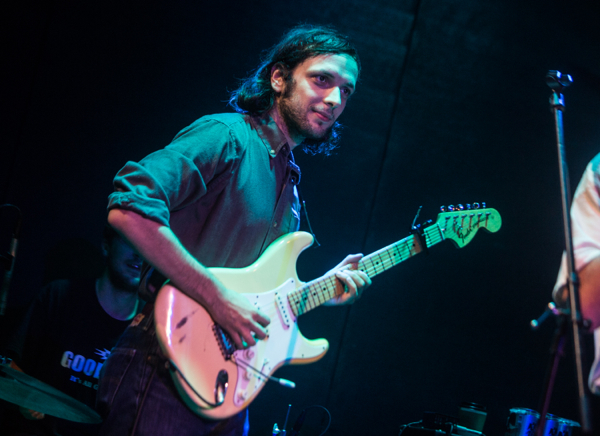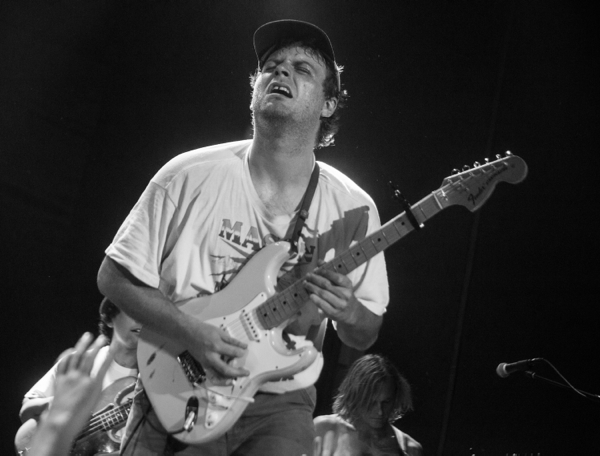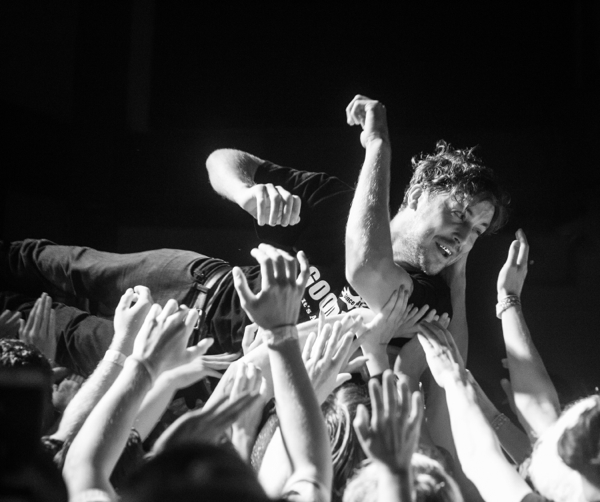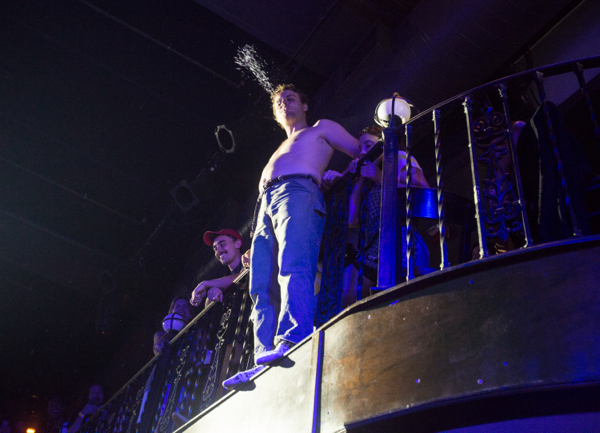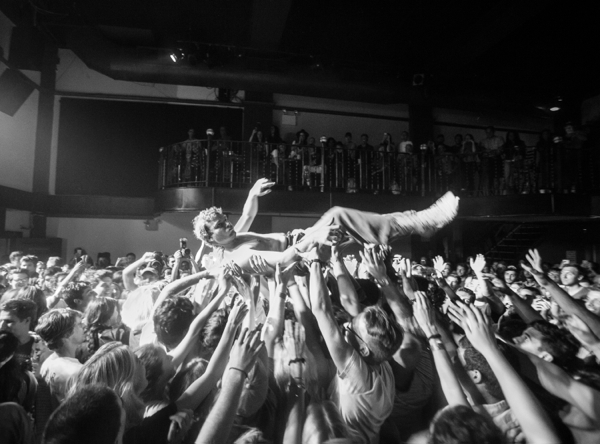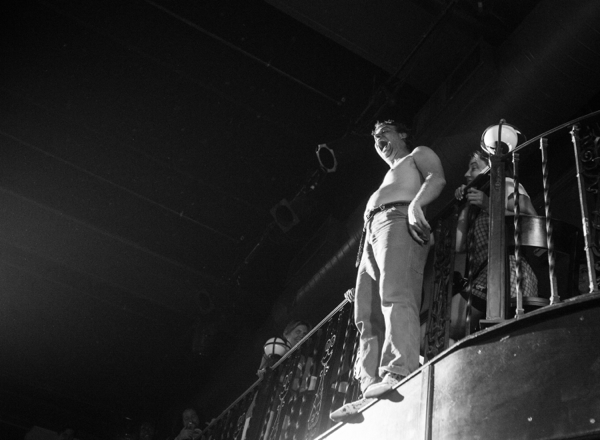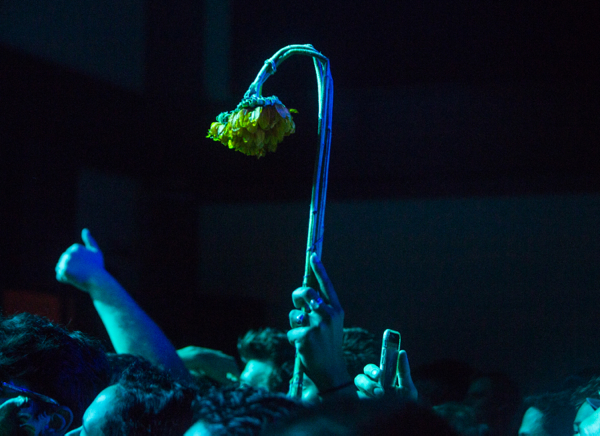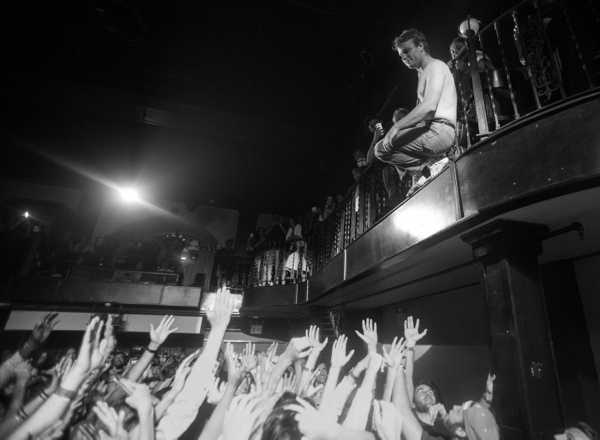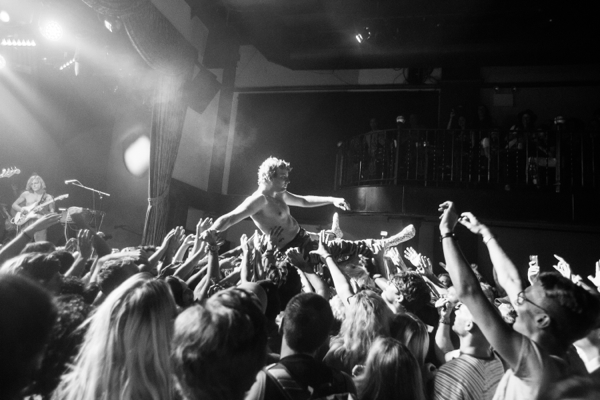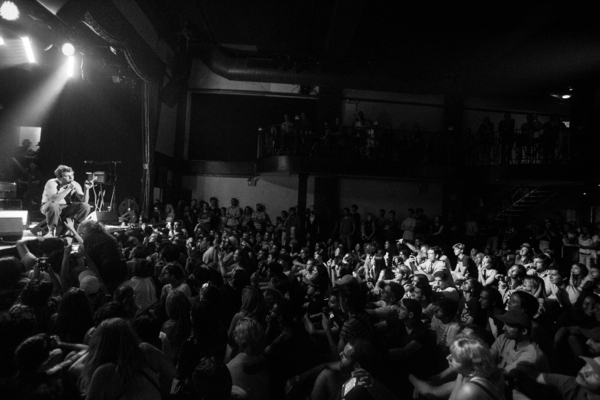 Mac DeMarco Setlist:
1. On the Level
2. Salad Days
3. No Other Heart
4. For the First Time
5. The Stars Keep On Calling My Name
6. This Old Dog
7. Cooking Up Something Good
8. Ode to Viceroy
9. Dreams From Yesterday
10. A Thousand Miles (Vanessa Carlton Cover)
11. Freaking Out the Neighborhood
12. One More Love Song
13. My Kind of Woman
14. Chamber of Reflection
15. Still Together (Included several covers in-between)
Encore:
16. Watching Him Fade Away