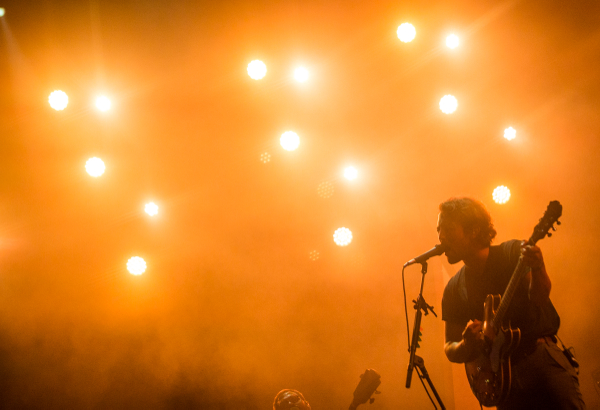 After seeing them the weekend before at Newport Folk Festival, I caught the second night of Fleet Foxes two-night run at Prospect Park on August 2, as a part of the BRIC Celebrate Brooklyn! Festival.
Opening the show was (Sandy) Alex G, who we caught just last month at Bowery Ballroom. Being a pretty big opening gig for a band like Fleet Foxes, this was a more honed in performance form Alex and his band than the looser sets I'm used to seeing from him, but it made for a rather tight performance that seemed to win over the crowd. Of course, he still found a way to inject his humor which was mostly lost on the crowd, but it wouldn't be an Alex G show without some of that goofy charm.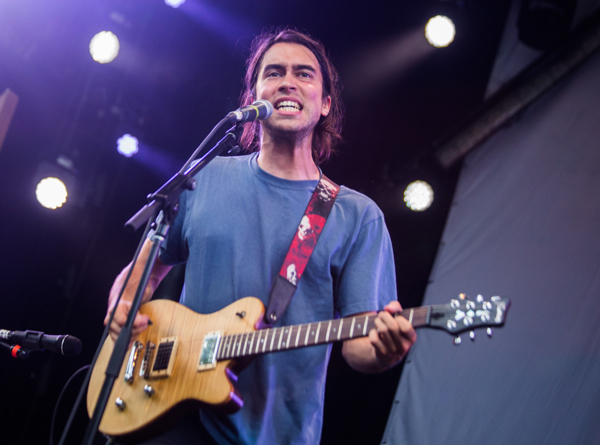 This year Fleet Foxes returned with Crack-Up (via Nonesuch Records), their first album in six years. So it's been a long-time coming and while it's a tougher listen than their previous two works, it has been offering a plethora of rewards with every listen growing with me over time.
But hearing these new songs live was a full and rich experience that was totally instantaneous. They opened their set just like they do on the album, with the trio of "I Am All That I Need / Arroyo Seco / Thumbprint Scar,"Cassius, -" and "- Naiads, Cassadies." From there Robin Pecknold and the rest of the band – which now includes Matt Barrick (of The Walkmen) behind the drumkit – delivered faithful yet expansive versions of the many Fleet Foxes classics from their first two records.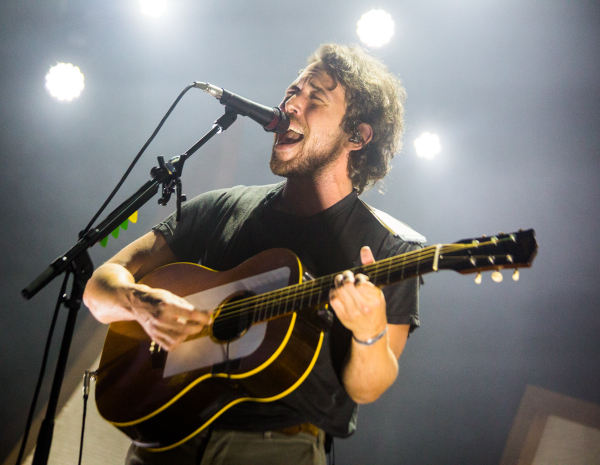 Although they only have three albums to work with, it was truly an amazing reminder of just how many truly great songs that they've already delivered in the career. Hearing them casually inserting the likes of "Tiger Mountain Peasant Song," "Mykonos" "White Winter Hymnal," "Blue Ridge Mountains" and "Helplessness Blues" in-between newer efforts, was truly something else, especially during a breathtaking night out at beautiful Prospect Park.
We all missed Fleet Foxes and this mesmerizing performance was a reminder about why we adored them so much in the first place. Lets hope they don't make us wait nearly half a decade for some more.
Find setlists and photos galleries for both performances posted below.
(Sandy) Alex G: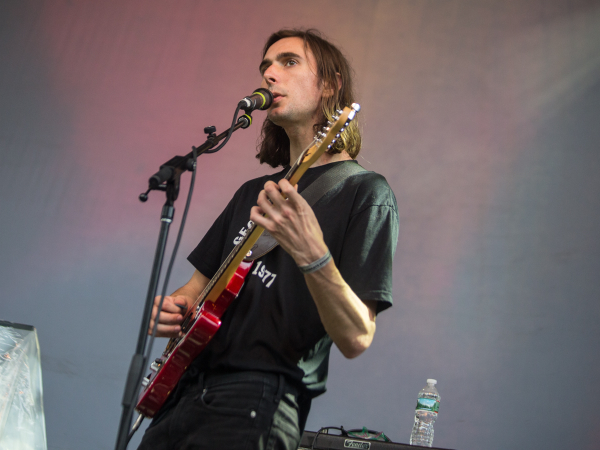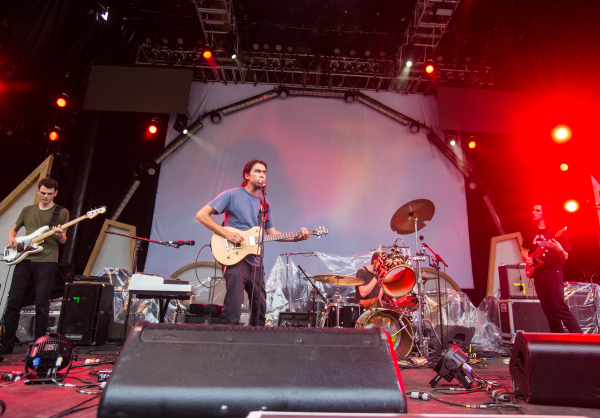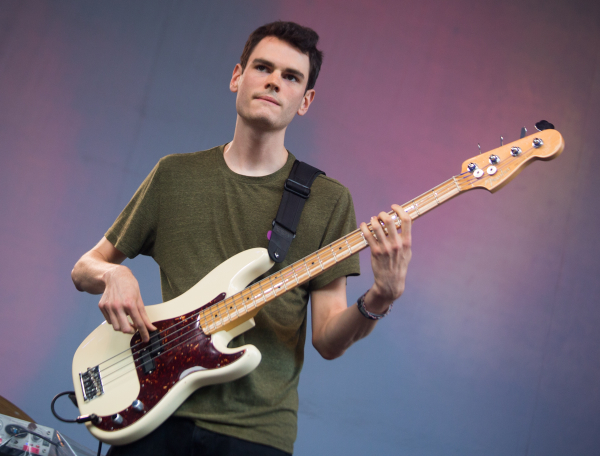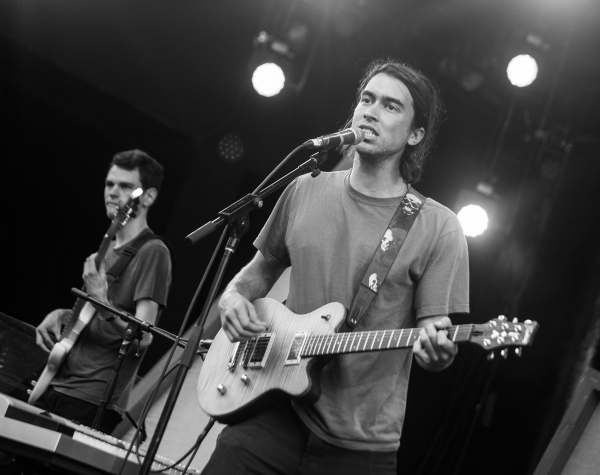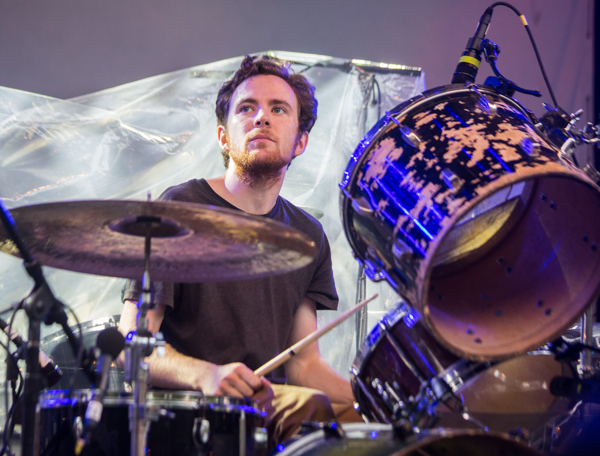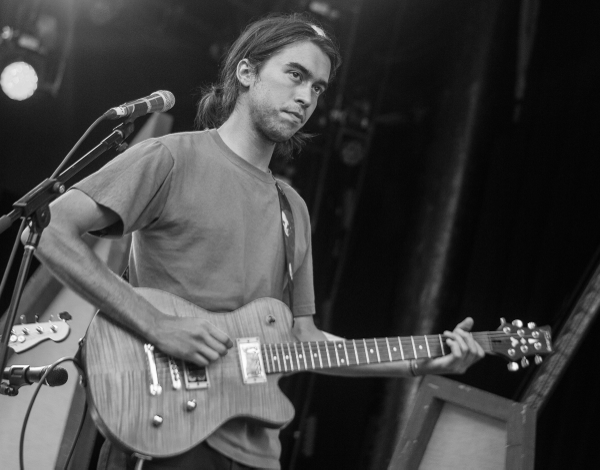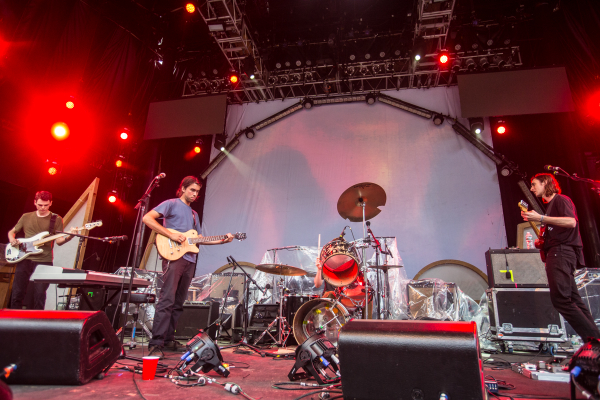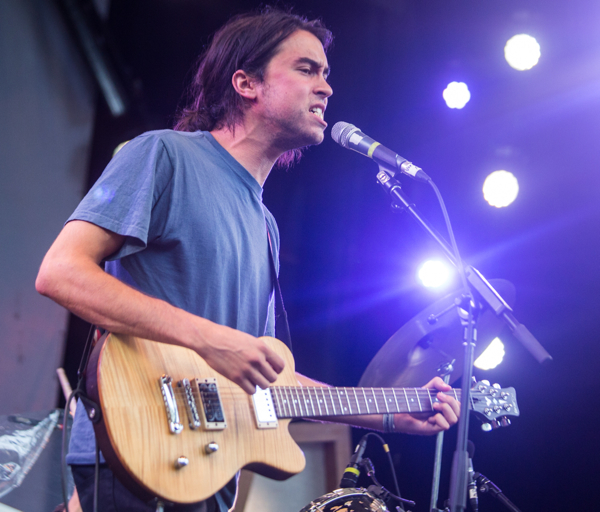 (Sandy Alex G) Setlist:
1. Soaker
2. Judge
3. Forever
4. Mary
5. Proud
6. Bobby
7. Witch
8. Kicker
9. Poison Root
10. Horse
11. Sportstar
12. County
13. Guilty
Fleet Foxes: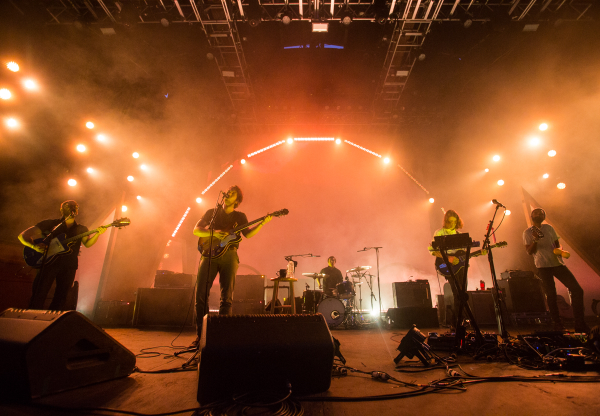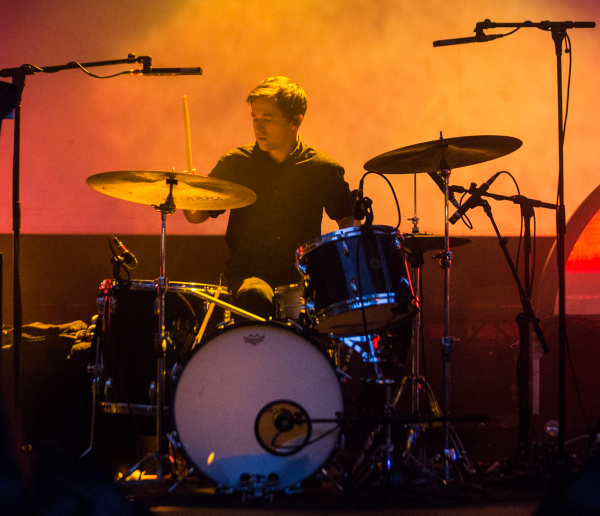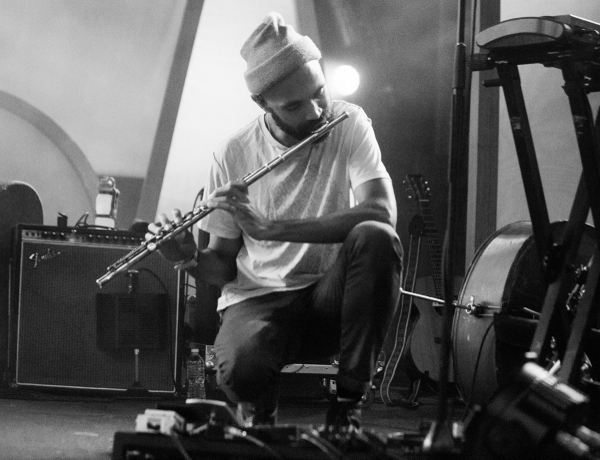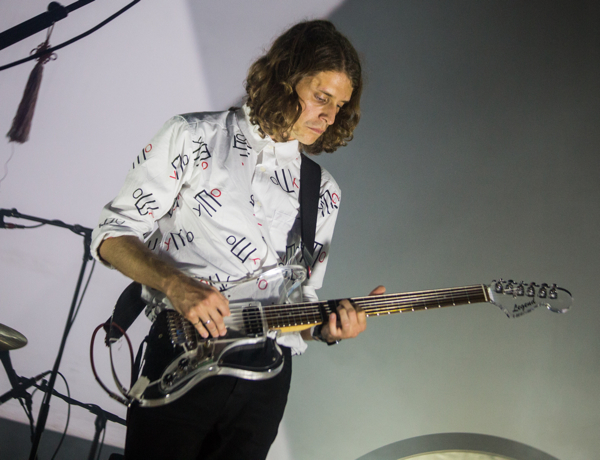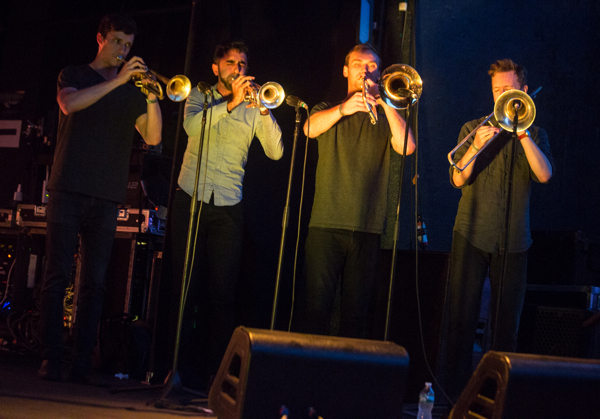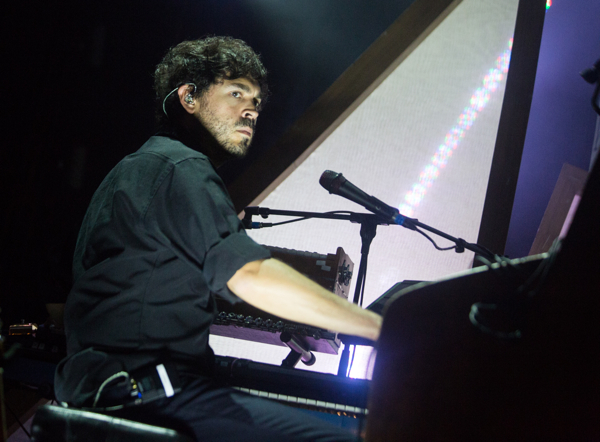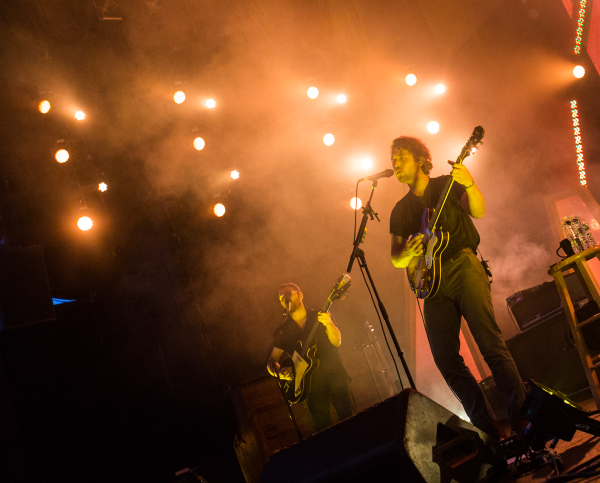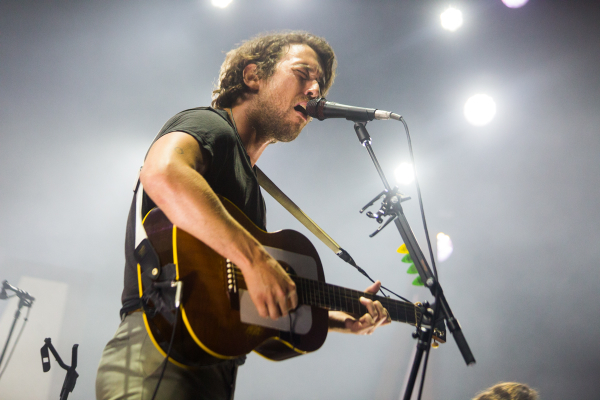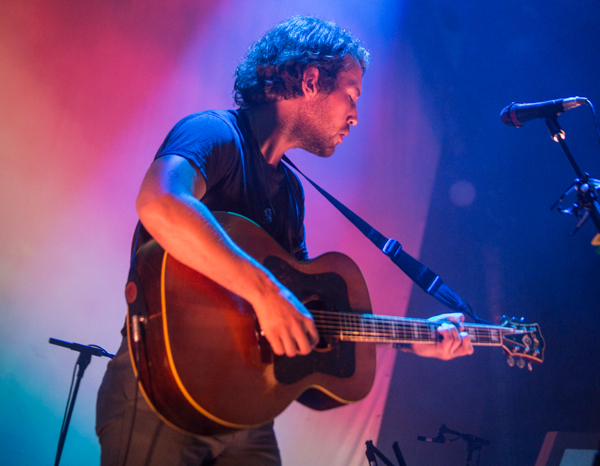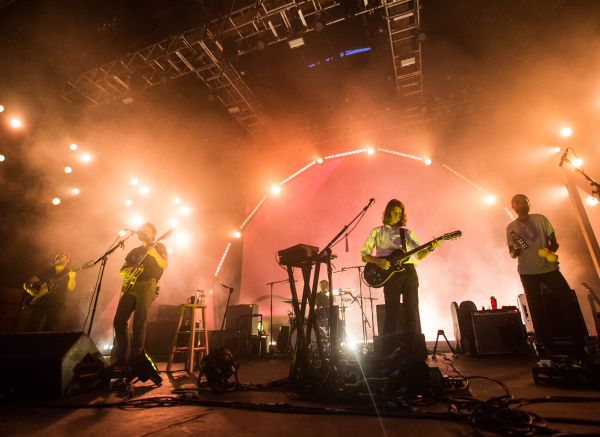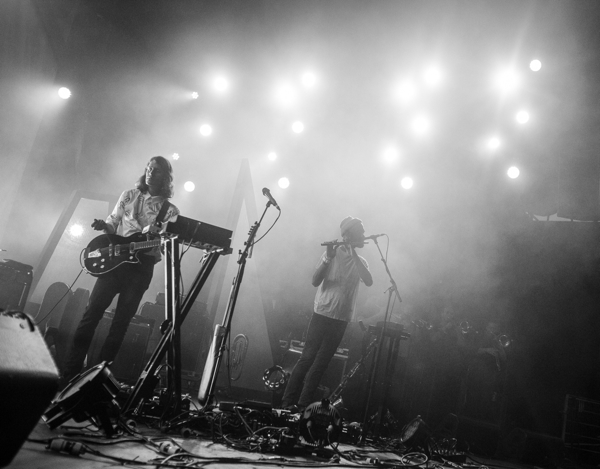 Fleet Foxes Setlist:
1. I Am All That I Need / Arroyo Seco / Thumbprint Scar
2. Cassius, –
3. – Naiads, Cassadies
4. Grown Ocean
5. Ragged Wood
6. Your Protector
7. The Cascades
8. Mearcstapa
9. On Another Ocean (January / June)
10. Fool's Errand
11. He Doesn't Know Why
12. Battery Kinzie
13. Tiger Mountain Peasant Song
14. If You Need To, Keep Time on Me
15. Mykonos
16. White Winter Hymnal
17. Third of May / Ōdaigahara
18. The Shrine / An Argument
19. Blue Ridge Mountains
20. Helplessness Blues
Encore:
21. Oliver James
22. Crack-Up