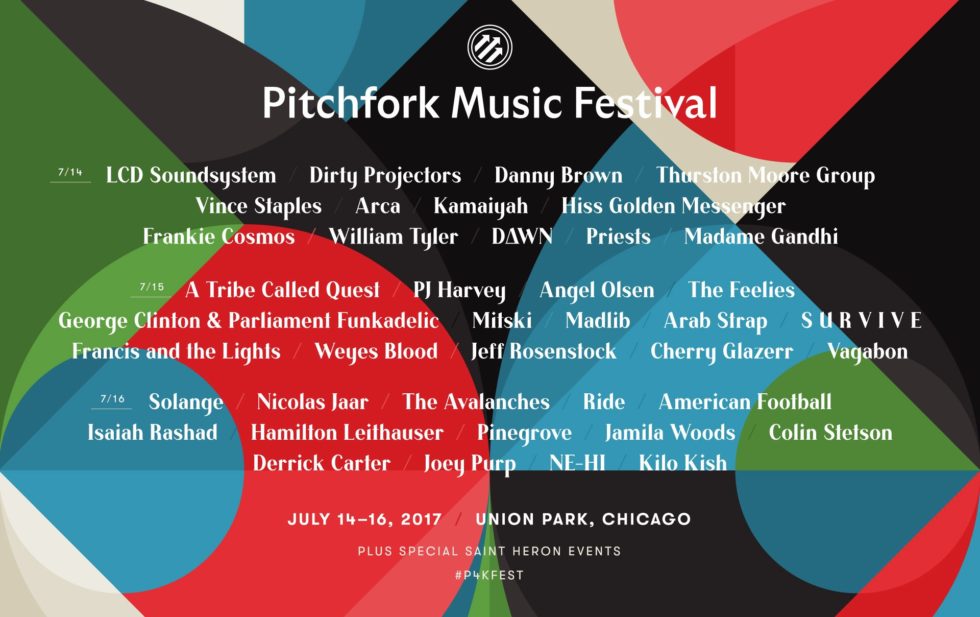 The Pitchfork Music Festival has been going strong since 2006 and shows no signs of slowing down anytime soon. The annual July pilgrimage by thousands of music lovers to the beautiful city of Chicago has once again put together a strong line up. Obviously many speak of going to Chicago for Lollapalooza, but this far more intimate affair is really the festival you want to hit in the windy city.
Everyone knows when they go to a festival who is headlining each day. This year's trio is LCD Soundsystem, A Tribe Called Quest, and Solange. None of them need many words written about them since all three have tirelessly proven themselves over and over again. The undercard is truly what people need to look towards in today's festival environment since there are so many now to choose from, it's the undercard that sells. So here are some of the best of what the undercard has to offer.

On Friday Priests will be bringing their politically charged rock and roll to the Green Stage. Amidst today's wild climate that continues to devolve, their set should be one not to miss. Vince Staples and Danny Brown, two rappers who have been making waves the past few years are following one another, also on the Green Stage, and it should be a wild one-two punch in the middle of the day. Another great scheduling job is having Thurston Moore Group lead into Dirty Projectors. Thurston's set should be a major highlight on why he is one of the most influential guitarists of indie rock, right before Dave Longstreth revives his project with new music for the first time in five years.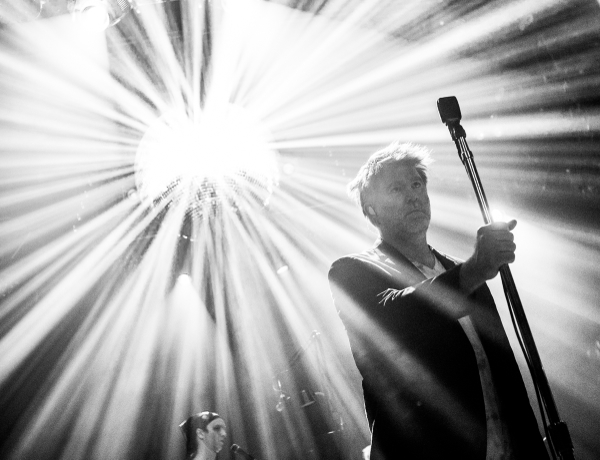 (LCD Soundsystem)
Saturday Weyes Blood's voice is going to grace Union Park early in the day and she has been getting rave reviews so despite it being early in the day make sure you get there. If you don't want politically charged music Cherry Glazerr's infectious songs on the Blue Stage should be where you turn to for your start to day two. Another choice to make on Saturday is between an old school funk throw down by George Clinton & Parliament Funkadelic and the wild rock that Mitski has been displaying over the past five years. The last choice of the day is the toughest of the entire weekend with the glory that is PJ Harvey and her live show going up against SURVIVE, the breakout group who supplied Stranger Things with its' soundtrack. Picking between the two of them could be rough, so seeing part of each might be the way to go.
A good way to start your Sunday is with Colin Stetson, who most notably has performed with Arcade Fire, before heading over to Chicago's own Ne-Hi who have a way of making you jump around enjoying the music as they are doing the same on stage. Ride is of course one of the most influential bands on the line up and should not be missed, while The Avalanches returned last year with a bang and haven't slowed down since. Nicolas Jarr should be able to put on quite the set to close out the Red Stage, while seminal rockers American Football close down the Blue Stage.
Of course it wouldn't be Pitchfork without the CHIRP Record Fair or Flatstock print sale. Both are institutions of the festivals and you might just be able to find something that could make your collection either way. The Saint Heron House, which Solange is helping bring is, will have its thumbprint all over the festival with an onsite art installation, film screenings, post shows and more throughout the three days. With the weather looking good and three-day tickets sold out, if you haven't bought your single day tickets yet you should get on it now. Look for our coverage following the festival!