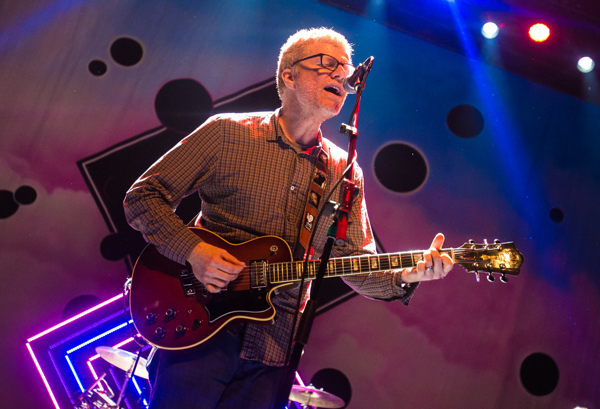 The New Pornographers new album Whiteout Conditions (released on April 7 via Concord Music Group) is the bands seventh album, as well as the first without both songwriter Dan Bejar and drummer Kurt Dahle. Bajar's presence in particular is of course missed, but the band still have plenty of talent to hold their own without him and deliver another solid album in their ever-consistent discography.

On April 26 the indie rock supergroup returned to New York for a performance at Terminal 5 (their first since Hammerstein Ballroom in 2014) in support of the new album.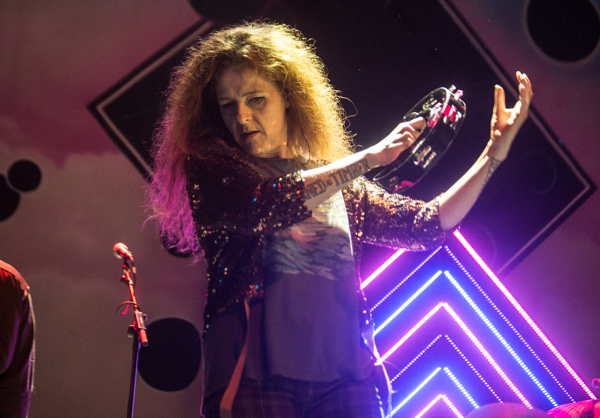 The group delivered their set of delightful power-pop with typical precision and confidence. There's nothing quite like hearing a group of vocalists harmonizing together on big choruses, and getting to hear Neko Case, Kathryn Calder and touring member Simi Sernaker bring the songs to life together was as good as it gets. Frontman A.C. Newman even joked about how the bands three female vocalists outdid ABBA's two.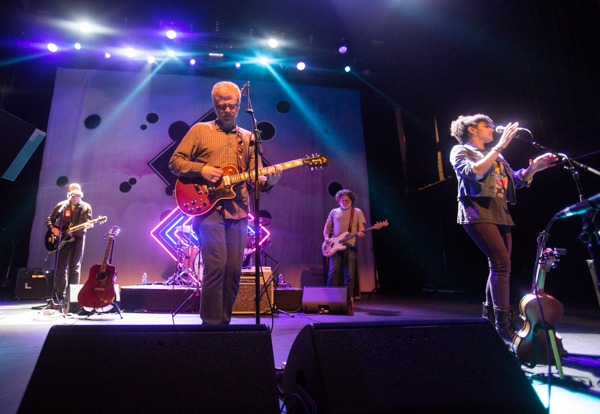 As one would expect, the group played a good chunk of material from the new album, but they made room for plenty of classic tracks from all eras, with particular highlights being "Sing Me Spanish Techno," "Mass Romantic," and "The Bleeding Heart Show." The band has been so damn consistent over the years (it seems many take them for granted), and hearing the amount of great songs they have played one after another, is quite a treat.
Find the full setlist posted below, along with the setlist.
The New Pornographers Setlist:
1. High Ticket Attractions
2. The Laws Have Changed
3. Twin Cinema
4. Moves
5. Colosseums
6. Dancehall Domine
7. The Fake Headlines
8. Whiteout Conditions
9. Champions of Red Wine
10. Adventures in Solitude
11. All the Old Showstoppers
12. This is the World of the Theater
13. You Tell Me Where
14. Testament to Youth in Verse
15. Sing Me Spanish Techno
16. Play Money
17. Sweet Talk, Sweet Talk
18. Avalanche Alley
19. Mass Romantic
Encore:
20. Challengers
21. Brill Bruisers
22. The Bleeding Heart Show