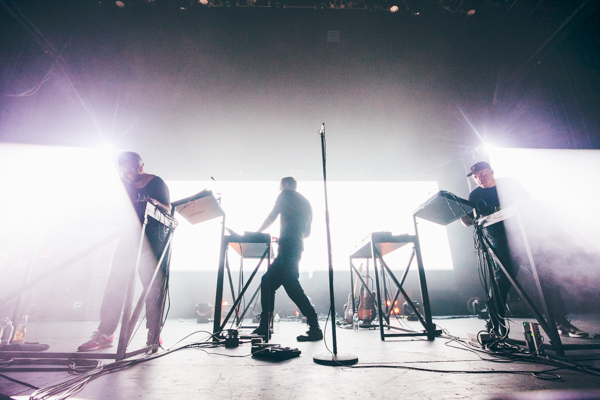 All photos by Dana Pacifico
Smack dab between Coachella weekends German electronic group Moderat (the collaboration between Modeselektor and Apparat) returned to NYC to finish out a tour that supposedly will be the last for a long time, as explained by the band in a recent post on their Facebook page. After spending the weekend in Indio and experiencing Moderat melting faces with one of my favorite sets of the weekend, I was giddy with excitement to get them in my hometown just a few days later to ease all my post-festival blues.

They hit the stage and everything was perfect – the darkness, the music and everyone's presence. Suddenly during song two technical difficulties arose. I got physically nervous because just five days earlier I experienced the heartbreaking, well documented via livestream for all the world to see power out during Radiohead's headlining set at Coachella. I thought I was the reason all was going wrong just for being there and showing my undying support. I was mad at myself and nervous with how it would play out for the vibe of the show. Thankfully, those wild German's prevailed and wouldn't let New York go without giving it 110% and making it all. They even played "Milk" to make up for the occasion, giving the fans a little extra.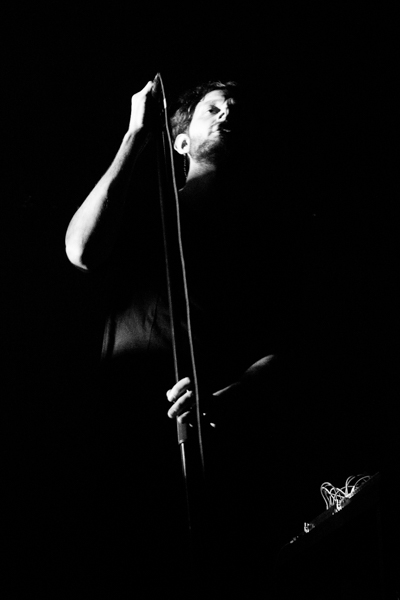 Regardless of the less than ideal circumstances in the first half, Moderat delivered those sexy dark landscapes and kept Terminal 5 moving like every beat would be their last. No more powerouts but the show did end and it was gut wrenching to know its going to be quite a few years until these power houses grace NYC again. Come back to us sooner rather than later, please!
Find photos from their performance posted below, all take by Dana Pacifico.