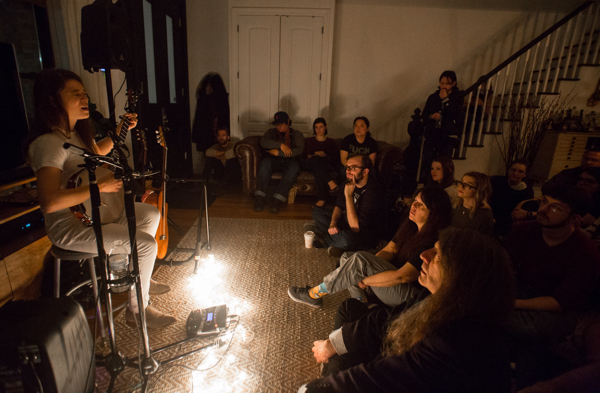 With the release of Lady Lamb's new Tender Warriors Club EP (via Mom + Pop Music), Aly Spaltro has been on tour, playing both traditional shows (such as Knitting Factory earlier in February) as well as special living room shows put on by Undertow Music, which organizes special intimate shows for established acts like Lady Lamb to play quite literally, in someone's living room. The show took place on February 23, and the location was a cozy beautiful apartment in Bed-Stuy that turned out to be the home of one of Spaltro's friends.

With 50 or so fans huddled scattered across the living room, Spaltro delighted us with 11 Lady Lamb songs, some new offerings from the EP, as well as old favorites and requests from the audience. It was as intimate of an evening of live music as I've ever experienced, what will surely be one of the highlights of the year for me.
I hope more artists find ways to make events like this happen, as it's really a breathe of fresh air from the routine settings that we experience here in New York.
Find the setlist from the show posted below.
Lady Lamb Setlist:
1. Regarding Ascending the Stairs
2. Salt
3. Atalaia
4. Spat Out Spit
5. Sunday Shoes
6. Crater Lake
7. You Are the Apple
8. Crane Your Neck
9. Milk Duds
10. Ten
11. We Are Nobody Else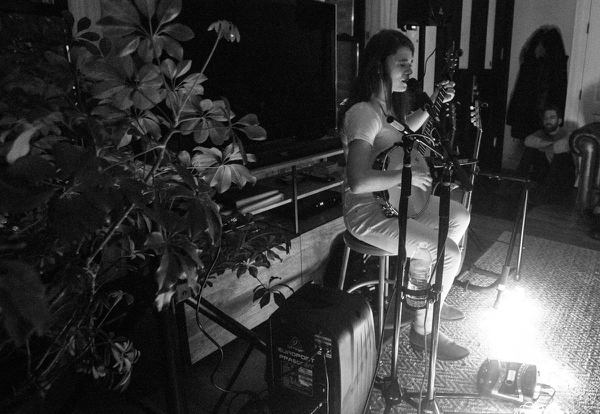 ---
Join the conversation