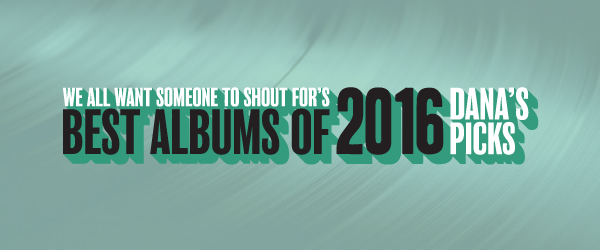 (Artwork courtesy of our own Anthony Bauer)
Editor's Note: We begin our 2016 end of the year coverage (we actually let the year end and breathe before we publish) with our photographer Dana Pacifico's favorite albums of the year. Find her list of top 10 albums posted below, along with a few honorable mentions:

Honorable Mentions:
Miike Snow – iii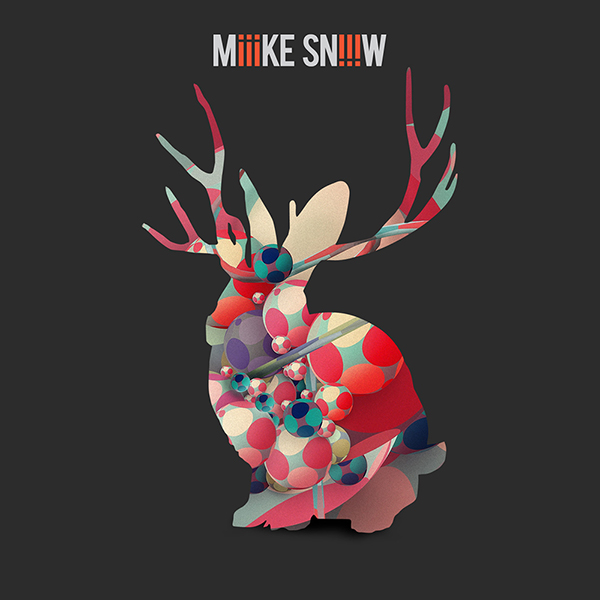 Beyonce – Lemonade: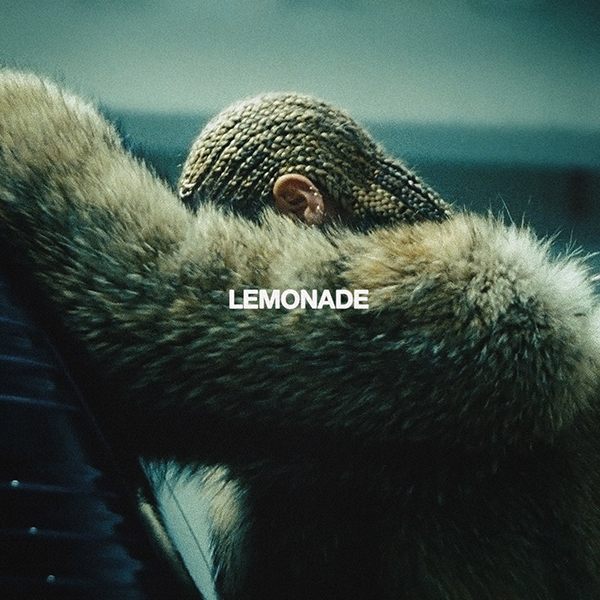 Kendrick Lamar – untitled unmastered: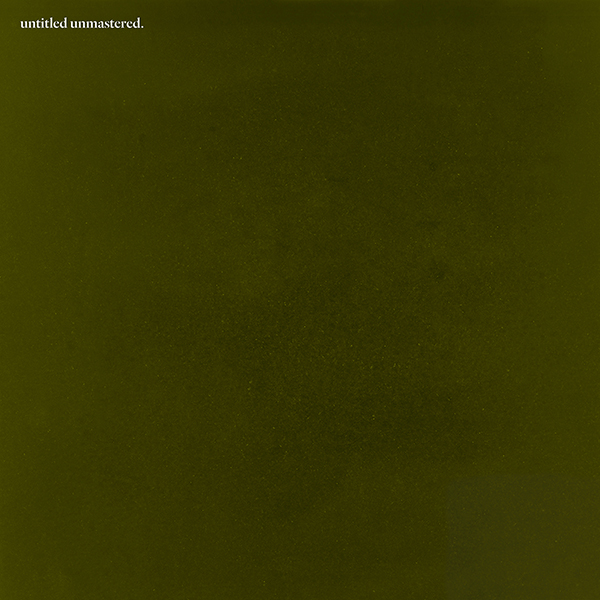 Top 10 Albums Of 2016:
10. Moderat – III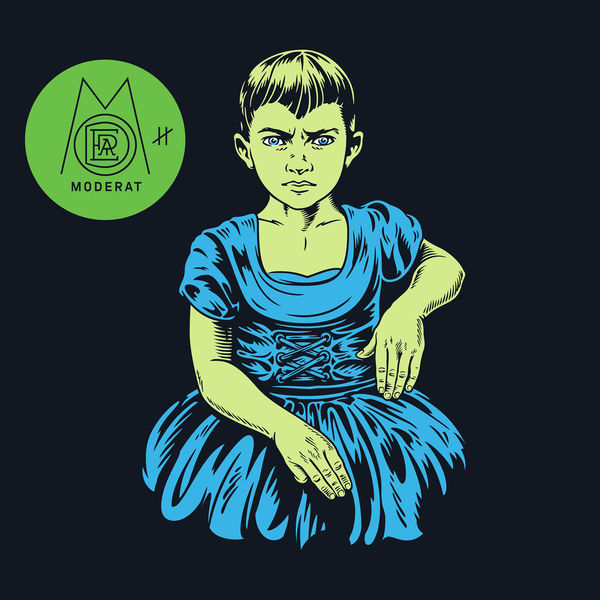 German IDM (Intelligent Dance Music) trio comprised of Modeselektor and Apparat put out another intense album that really tugs at your inners. Together they create an electronic style that has the ability to open your soul to dance music in a way you don't often feel. It's abundantly clear why these guys are considered intelligent dance music as they layer beautiful haunting vocals on top of spellbinding beats that never teeter the cheesy side of dance music. It's in no way mindless – everything is elegantly and thoughtfully put together to create a cohesive record where the songs are strong enough to stand equally as well on their own. It's a shame that Moderat rarely play live in the states, their infrequent touring in the US keeps me consistently going back to their albums time and time again as a way to reach for everything that is missing from the bland electronic scene now.
Favorite Track: "Running"
9. Childish Gambino – Awaken, My Love!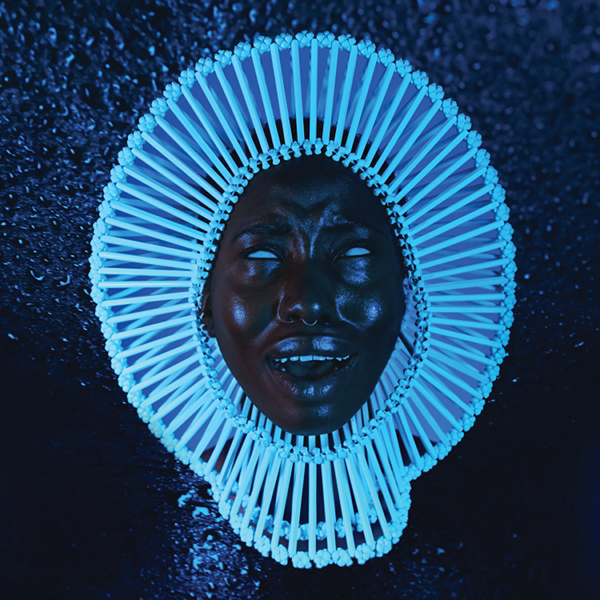 Donald Glover took a risk by switching up his style on his most recent record, Awaken, My Love! Although, I've always been a fan of his vulgar lyrics and his overly funny demeanor, this record deviated from his typical style and produced a much more funky, mature sound, that I welcomed with open arms. If you think you're getting a rap album, you're seriously mistaken – not a single rap bar. "California" is the only song that sounds like his older, more comical stuff. Although, out of place on an album that pays homage to the funk masters – it's hard not to boogie down in the subway to it as it comes completely out of left field.
Favorite Track: "Terrified"
8. Radiohead – A Moon Shaped Pool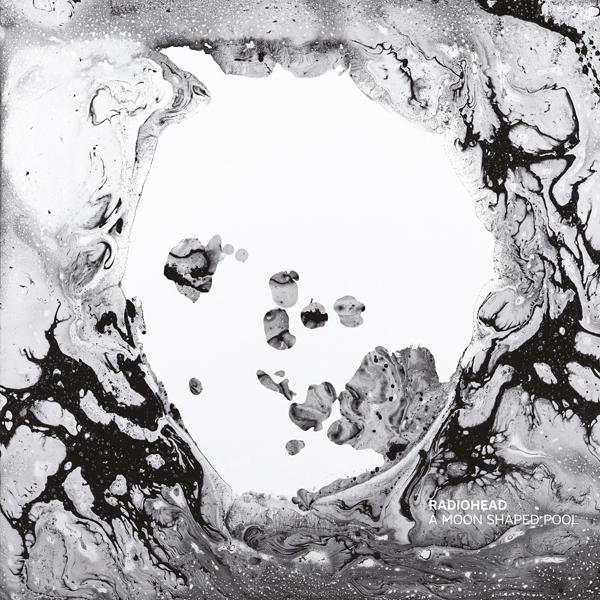 Avid Radiohead fans are aware of the fact that almost half of their 9th studio album has been camouflaged over the years and given to us in little slivers. Songs like B"urn the Witch," "True Love Waits," "Idenikit," "Ful Stop" & "Present Tense" have all been out there in some form or another as early as 1995. Finally, we got the full renditions with A Moon Shaped Pool and the Radiohead puzzle makes a little more sense. This installment in the journey is heart-wrenching, distressing and beautiful with celestial orchestral arraignments. Thom Yorke allows his voice to not only do the speaking but the feeling.
Favorite Track: "Tinker Tailor Soldier Sailor Rich Man Poor Man Beggar Man Thief"
7. Justice – Woman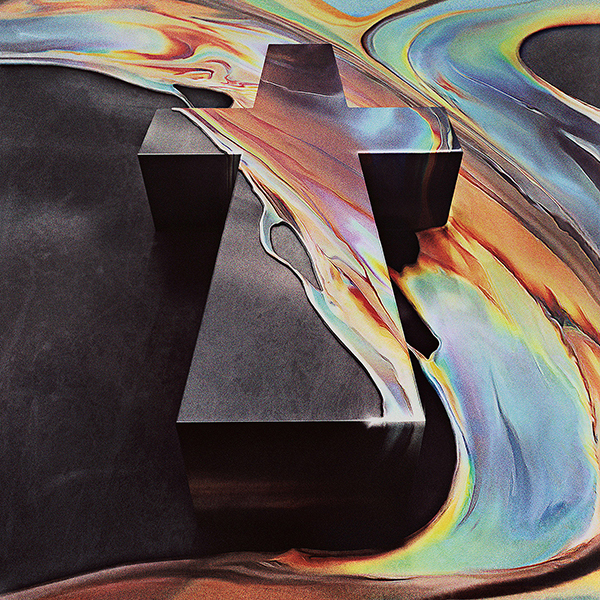 Justice is back and it feels great to have some french electronic music in the scene again. It's clear the parallels that create themselves between both Justice and Daft Punk, but each has their own niche that they fulfill with abundance. Justice are like the rockstars (leather studs and all) in EDM that push their boundaries, yet continue on a path that sounds so Justice-y. They've slowed things down a bit for Woman, but remained equally as disco-pop as their earlier records. Woman is a piece that you can easily groove too. Some may say Justice have become "boring" but listeners need to stop comparing and allow their artistic evolution to soar because in the live setting, Woman will sound quite timeless from a dance music standpoint.
Favorite Track: "Safe And Sound"
6. Glass Animals – How To Be A Human Being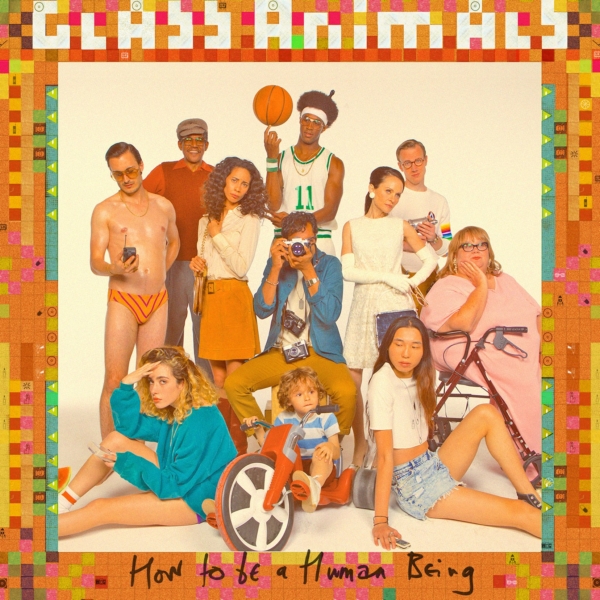 With How To Be A Human Being, Glass Animals put out an interesting concept album that digs deep and forces self-realization all to a sick drum beat. HTBAHB came to life through stories that the band were told by people that they met over the course of their previous tour of debut album, Zaba. These stories and characters are out there, but they present lessons, tips and situations that show us the mundane things that make us all human beings. "Left over breakfast, cereal for lunch, she's broken but she's fun, my girl eats mayonnaise from a jar while she's getting blazed". Excuse me? Substitute mayo for peanut butter and you just hit the nail on the head.
Favorite Track: "Life Itself"
5. Rihanna – Anti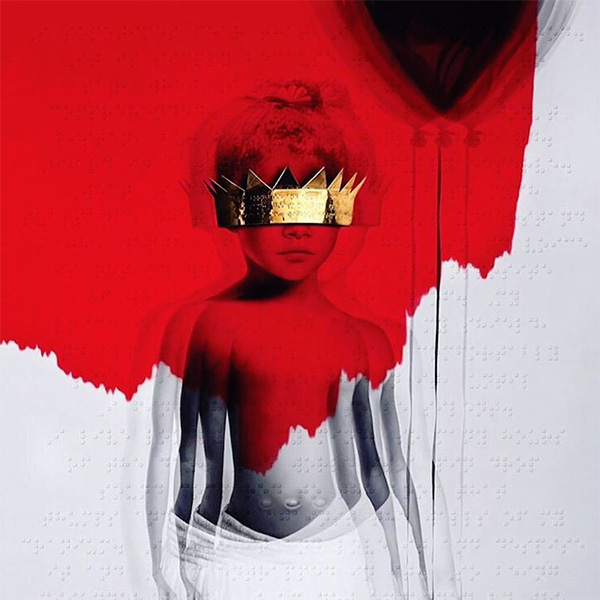 Rihanna wow'ed everyone and forced haters to take a seat when her 8th studio album Anti, a complete antithesis to anything she's ever put out before. She proved herself to not only be the gangsta-IDGAF-Queen that she always was, but also a musically multifaceted woman that can flat out sing. YouTube her performance at the Billboard Awards of "Love On The Brain" – simple yet powerful. One of my favorite memories of this release was how empowering it was to hear loud car systems blasting "Needed Me" through the streets of Bushwick for a solid few weeks. It's not often you hear a strong woman as the soundtrack to the hood – I'm all about it.
Favorite Track: "Needed Me"
4. The 1975 – Like It When You Sleep, for You Are So Beautiful yet So Unaware of It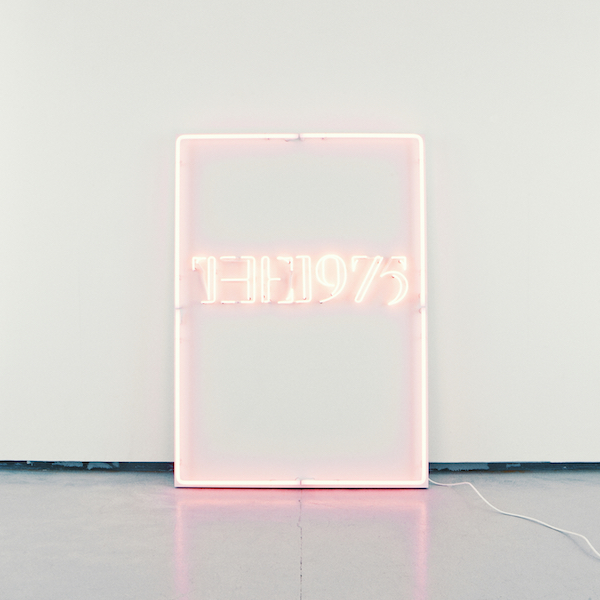 A year ago I was an avid The 1975 hater. Now, they're #4 om my top albums of the year – crazy how much can change in 12 months. To be honest, a single song and its music video completely changed my view on what I thought The 1975 were. "The Sound" is an upbeat pop jam with the most fun breakdown I've ever heard. The video depicts the band in a box with soulless critics watching their every move and personal disses aimed at the band flashing on the screen "unconvincing emo lyrics," "this band thinks it has a charismatic singer…they are mistaken," "totally lacking the wow factor," "I only heard Chocolate once, but I hated it." I'll admit, I have thought all of those things. But, watching this video I gained a lot of respect for them and was blown away to be proven wrong. To see they had a sense of humor about the hate was enough to suck me in. iliwysfyasbysuoi actually means a lot to me, for the soul fact that it truly changed my skewed, pretentious view I had on a band that I hated without knowing anything about.
Favorite Track: "The Sound"
3. Blood Orange – Freetown Sound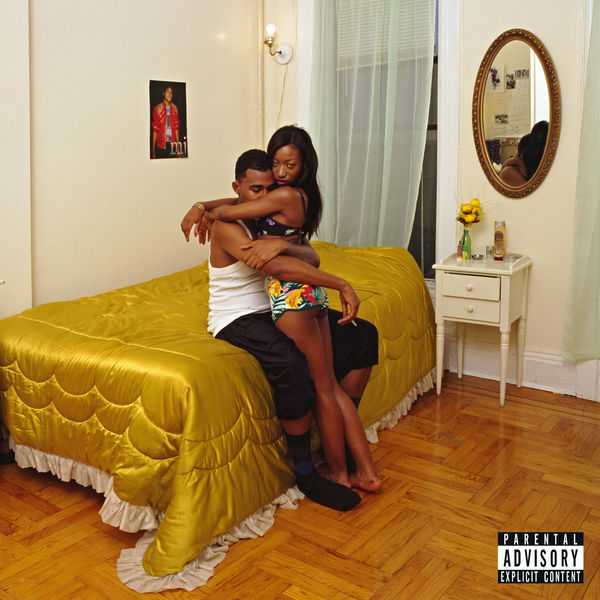 Admittedly, I'm late to the Blood Orange parade, but better late than never, no? Freetown Sound is a god damn beautiful masterpiece that hits on so many tough topics that we're experiencing in 2016 with liberal racism. This being Dev Hynes third album as Blood Orange, it's eye opening in its most pure form to hear these struggles that people deal with on a daily basis. This album is a celebration of who he is and where he came from, but also brings to light negativity that black people experience just trying to live. Freetown Sound empowers me as a white woman to stand up against the oppression of others, accept everyone as they are and to support the communities that are faced with these dated views.
Favorite Track: "Best To You"
2. Flume – Skin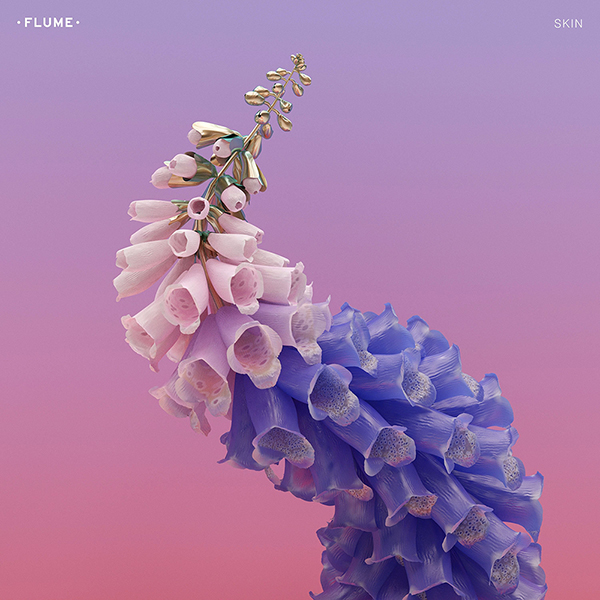 With the release of Skin, Flume was catapulted into mainstream success. It was only a matter of time that the rest of the world realized how incredible of a producer Harley Edward Streten is. His second full-length album is packed with incredible feature such as Beck, Little Dragon, Vic Mensa and many more talented artists. Flumes style flawlessly seams with beautiful female voices as well as gritty rap bars, some of the many reasons why this album works so well. I see Skin as further exploration of his sound and the ways he can accentuate the different elements that makes the Flume sound so singular and span across various genres. Really looking forward to all the festivals that will be booking him for those late night sets in 2017.
Favorite Track: "Tiny Cities"
1. Jagwar Ma – Every Now & Then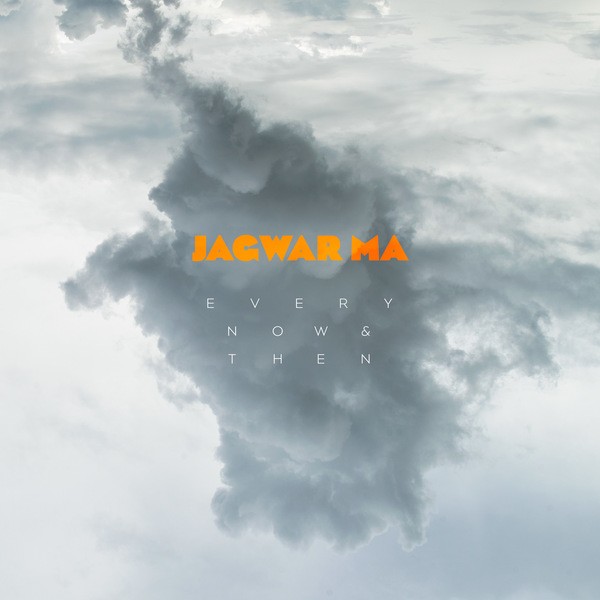 It seemed as if Jagwar Ma's second album went relatively unnoticed/under-appreciated by many music publications, which is unbelievably absurd when you hear how strong of a follow up they created. To be honest, their first album, Howlin, is one of my favorites ever. So I was nervous that Every Now & Then wasn't going to live up to its predecessor. I was immediately proven wrong. From note numero uno of leading track, "Falling," I was sucked in. It made the hairs on my arms stand on end and every track following only elevated their special sound. Much like song "High Rotations," I had the album on heavy rotation for weeks – such a feel good record that was easy for to listen to multiple times in a row. Fair warning – be ready to have the lyrics of "O B 1" stuck in your head for days at a time, "you warm me up, wore me down, get the feeling now, you warm me up".
Favorite Track: "Batter Up"