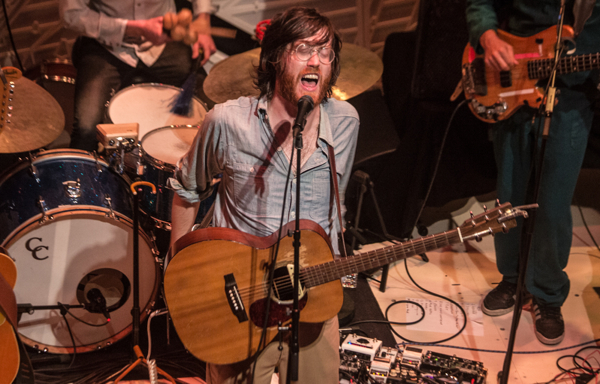 Last November Okkervil River played a bunch of sold out shows at Bowery Ballroom (find our coverage of one of them here) in celebration of the ten year anniversary of their beloved album Black Sheep Boy. While that was a celebration of the past, the group returned to New York this summer to turn the page on the next chapter of their career.
On July 20 they returned to New York for a sold out performance at National Sawdust in Williamsburg, playing all of their brand new album Away, which was released this summer via ATO Records. They were accompanied by yMusic, along with additional musicians to help bring the album to life (along with a few older favorites).
Fine the setlist posted below, along with some more photos from the show.

Okkervil River Setlist:
1. Okkervil River R.I.P.
2. Call Yourself Renee
3. The Industry
4. A Girl in Port
5. Down Down the Deep River
6. Come Indiana Through the Smoke
7. Judy on a Street
8. She Would Look for Me
9. It Is So Nice to Get Stoned (Ted Lucas Cover)
10. For Real
11. Mary on a Wave
12. Frontman in Heaven
13. Days Spent Floating (In the Half Between)
14. Unless It's Kicks
Encore:
15. So Come Back, I Am Waiting