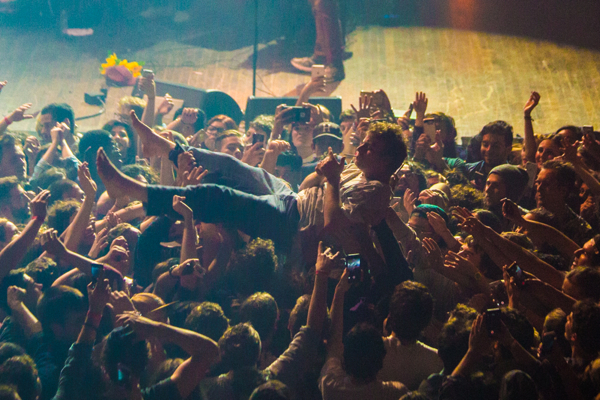 The unstoppable and lovable Mac DeMarco just connects with young music fans unlike any artist out there (maybe other than Kanye, of course). He thrives off the 16+ crowd, the sort of audience that eat up his cigarette-smoking goofball attitude, the type that will line up for hours beforehand, and try to run onto the stage to take a selfie with him. Luckily for them, Mac is kind enough to kindly reject the selfies, instead of giving them a rough boot, as most artists would, especially with the last name Gallagher or Corgan.

On May 15 Mac returned for a pair of sold out Webster Hall shows that featured a variation of his usual line-up, with longtime bassist Pierce McGarry notably absent this time around. Bass duties were handled by keyboardist Jon Lent, as well as the occasional stint by guitarist Andy White (during "Chamber Of Reflection") and even Mac (during "Another One"). Still that goofy Canadian slacker spirit was still in pact and spread throughout the room, especially considering Mac had his friends, labelmates, and girlfriends, literally by his side on stage, sitting on chairs with tables right next to the band.
By the end of the show Mac went for his usual crowd surf, with a sound guy appropriately throwing him a life vest as he swam all the way to the bar where he was prompty fed a beer, and eventually a cigarette on his return trip. One things for sure, no matter how many times I see Mac, it still delivers that fun joy that has made him an indie rock household name.
Find photos of Mac's set posted below, along with opener Elliot Vincent Jones, and the setlist.
Mac DeMarco Setlist:
1. The Way You'd Love Her
2. Salad Days
3. No Other Heart
4. The Stars Keep On Calling My Name
5. Another One
6. Cooking Up Something Good
7. Ode to Viceroy
8. Reelin' in the Years (Steely Dan Cover)
9. Annie
10. Let Her Go
11. I've Been Waiting for Her
12. My Kind of Woman
13. Freaking Out the Neighborhood
14. Chamber of Reflection
15. Still Together

Encore:
16. Enter Sandman (Metallica Cover)
Elliot Vincent Jones: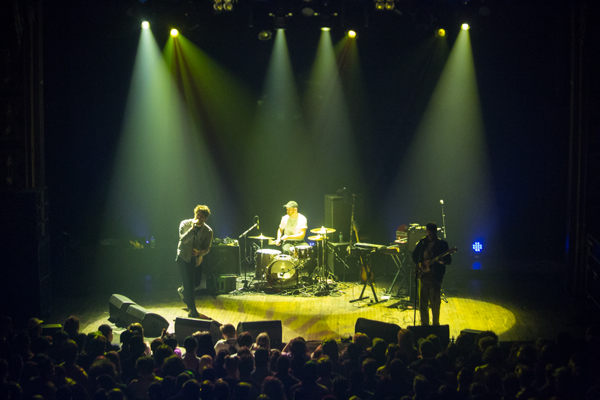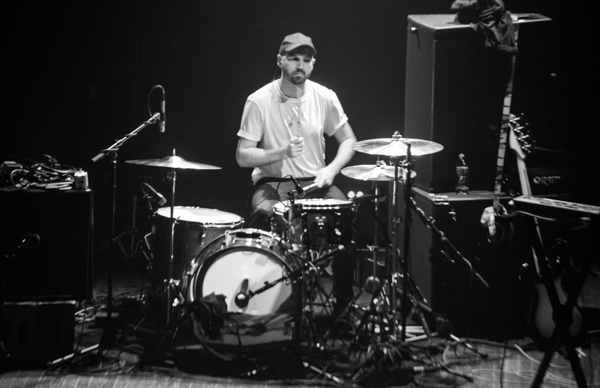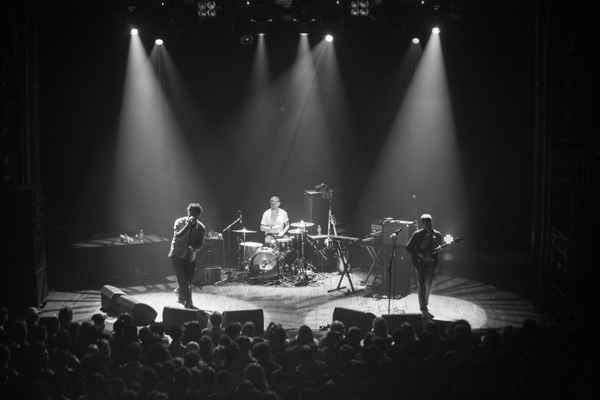 Mac DeMarco: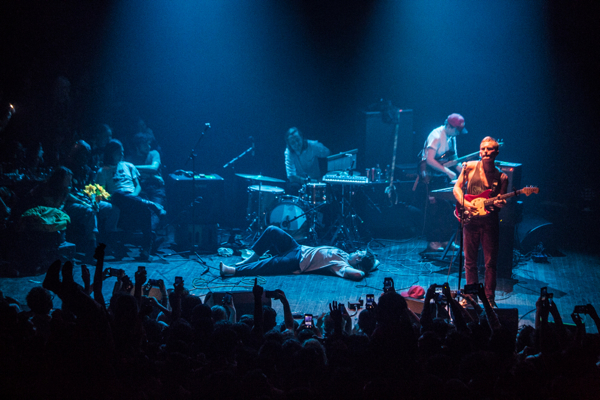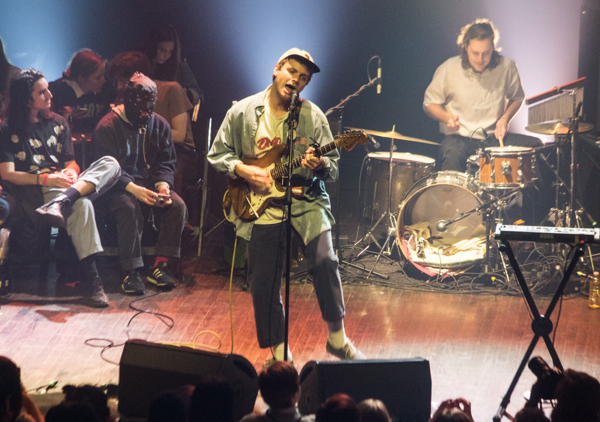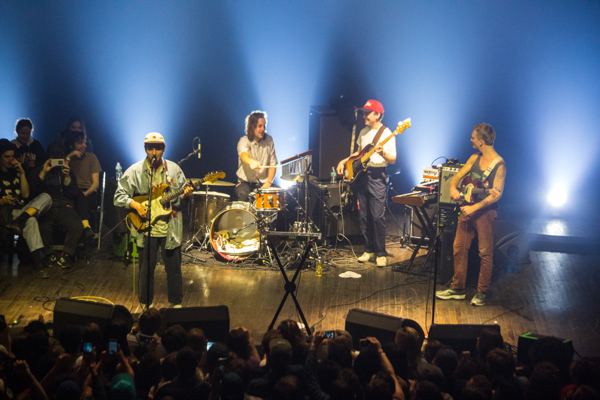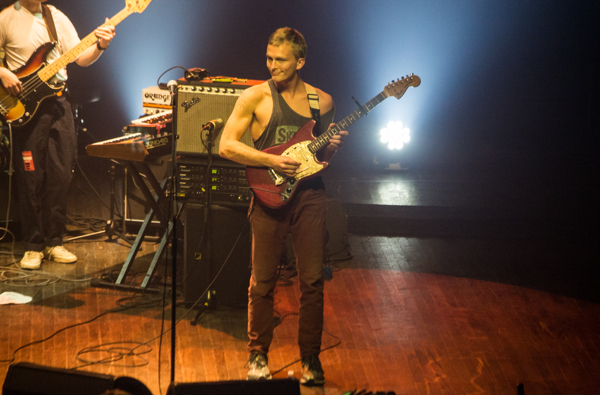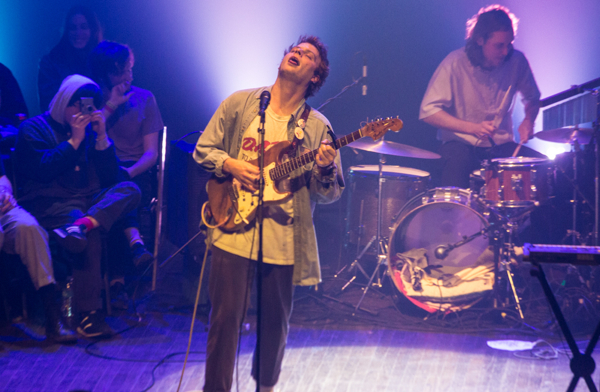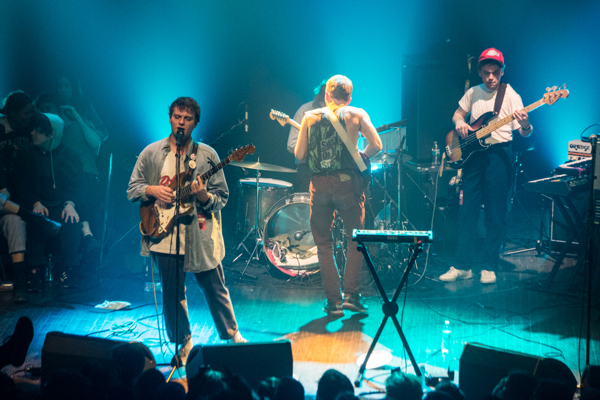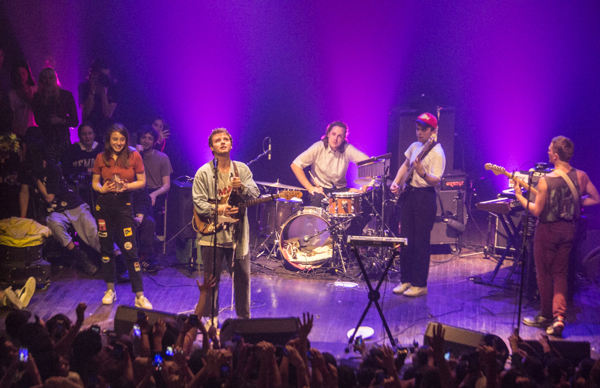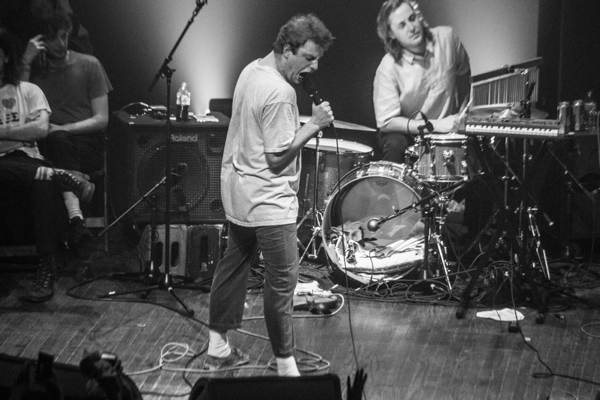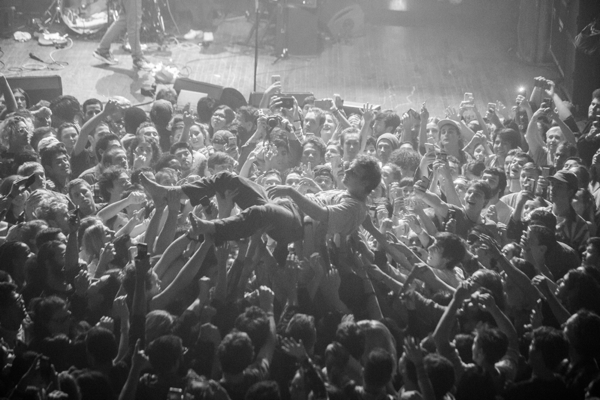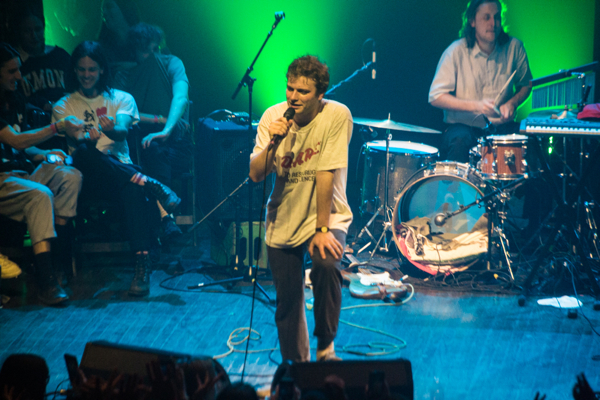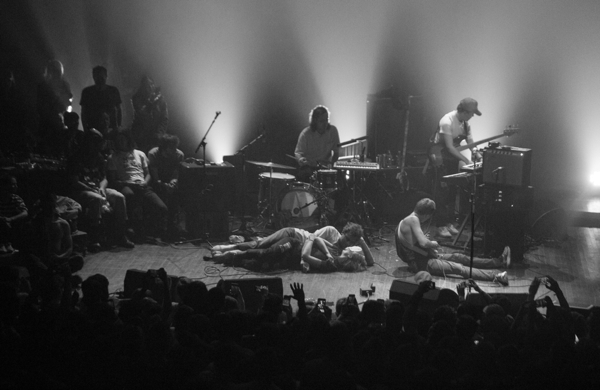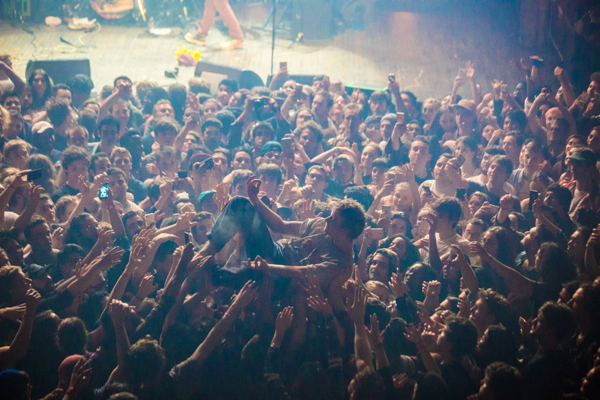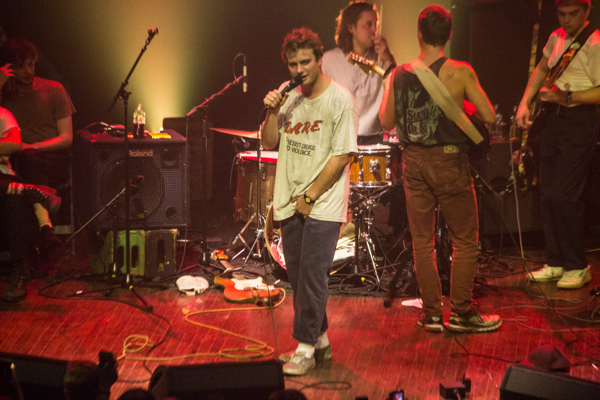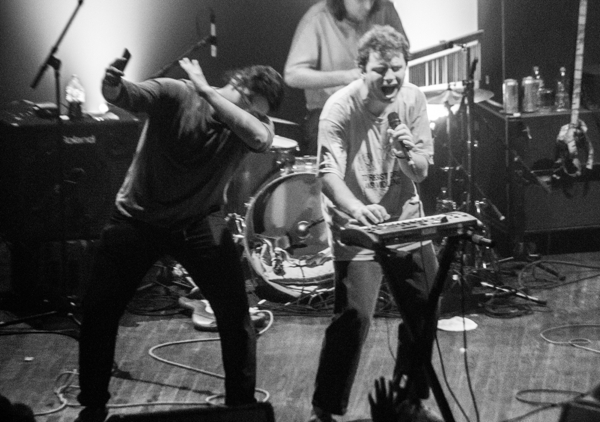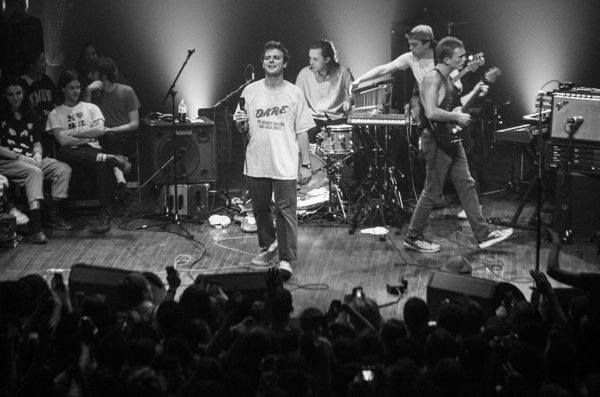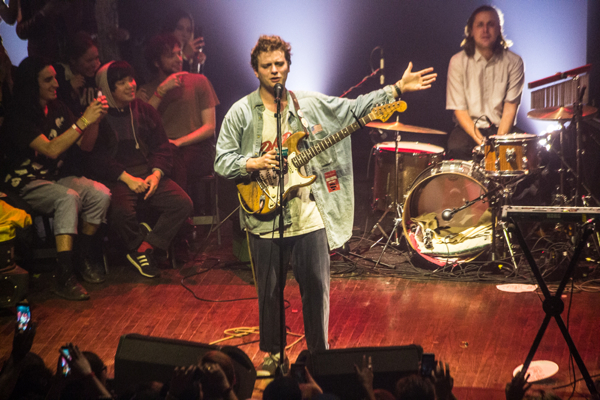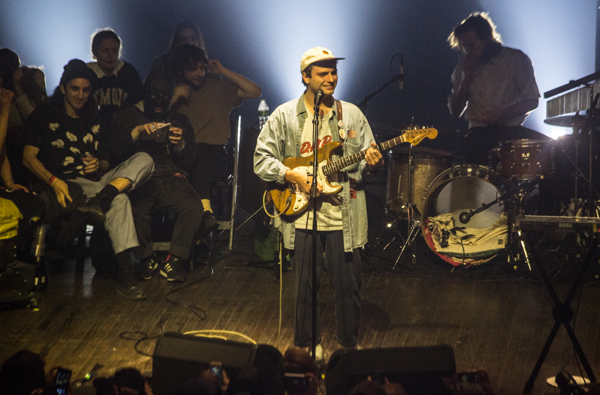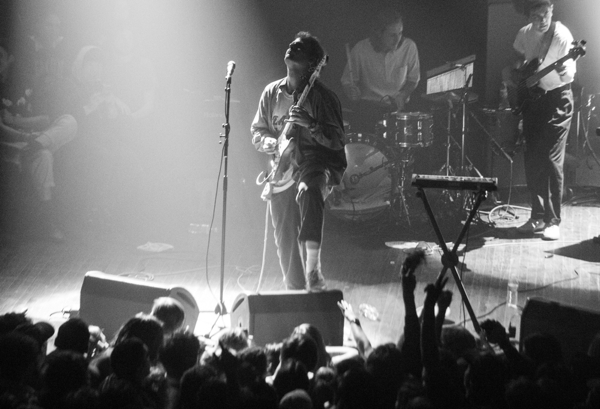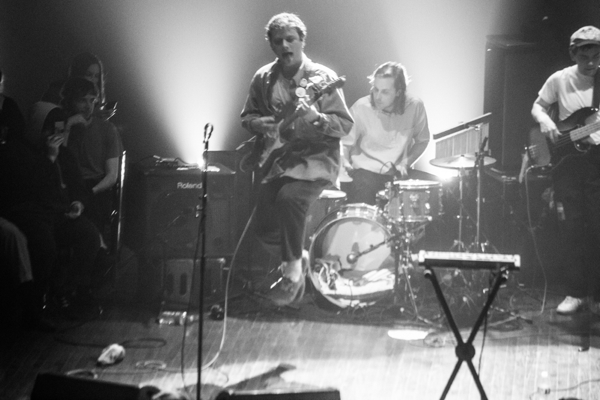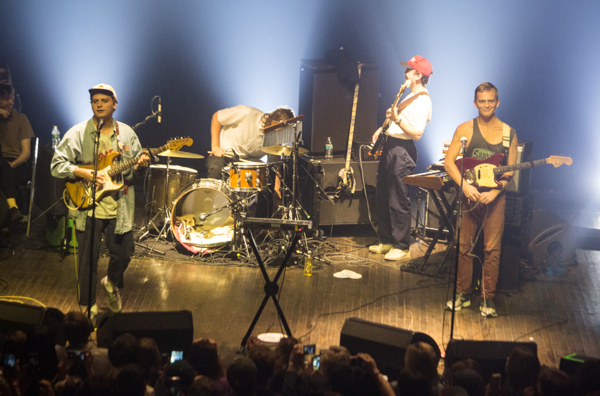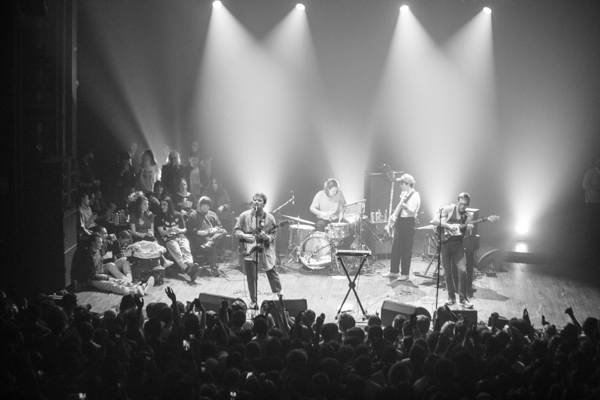 ---
Join the conversation