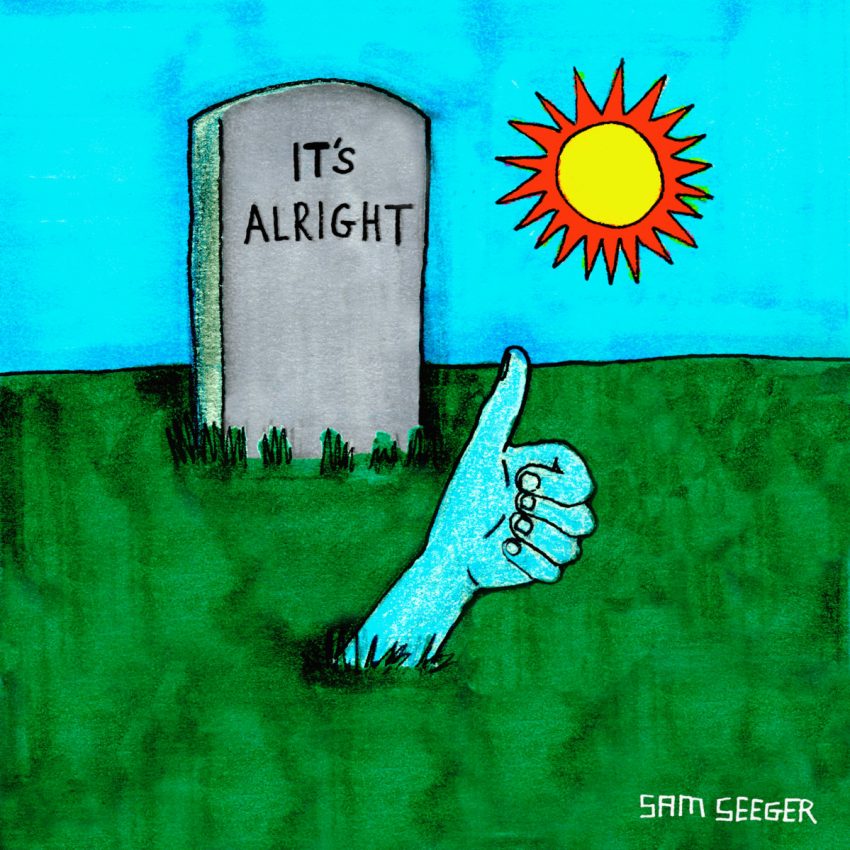 Sam Seeger has returned once again with "It's Alright," the latest vicious ripper of a track from Rockland County's finest.
It's one of Seeger's more experimental jams to date, with some futuristic synth and electronic sounds making their way with his already signature riffs, and some chilled out 90s-minded vocals on top of it all. It's another winner, and it has us wondering when he's going to drop a full album of material soon.
Not only did Sam play everything on "It's Alright" (guitar, drums, bass, drum machine, and synth) but he also recorded, mixed, and mastered it on his own. Well now I feel even more lazy about what I did today.
You can stream the track below, but if you like what you hear, head over to the track's bandcamp page to purchase it for $1.


---
Join the conversation