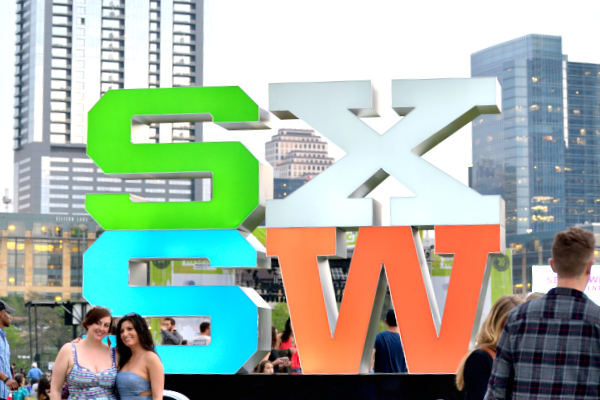 South by Southwest–the crown jewel and gold standard of American arts festivals. Spanning almost two weeks, it covers music, film, interactive, and gaming. Thousands of savvy young professionals descend upon Austin, TX like a swarm of bees trying to find, or be, the next big buzz.  I was originally intending to mainly cover the film portion and do music on the side, but that didn't go down so well. I may touch on this later, but I think that the festival has possibly become a bit too big for its britches. But through all of the pomp and circumstance, there still lies an unforgettable experience…you just need to know where to look.
After a great deal of trouble with some shoddy airplanes, I finally made it to Austin. I always expect the worst, so the extra six hours of travel time, two of which were confined to a metal tube full of gross people (I'm kidding, your B.O. masked with 80's-porn-director-cologne smelled amazing), weren't that big of a deal. But just from the way my extremely late-night flight was full to capacity with 20-somethings, I knew we were all headed to the same place.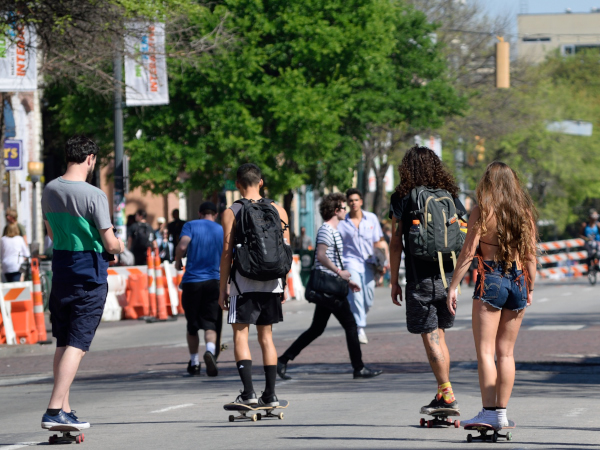 I had a few days to kill before the music started, but the city was already bustling with Interactive folks. My first tip would be to book your hotels well in advance, and be prepared to spend some cash. Everyone wants to be downtown where the action is, but you can easily get a room a little outside of the city limits for much less…and the ride isn't too bad. Although next year might be a toss up as recently both Uber and Lyft decided to pull out of Austin after concerns about regulation. Everyone and their mother used them to get around town, but I'm sure that the creative and resourceful residents will start a local alternative.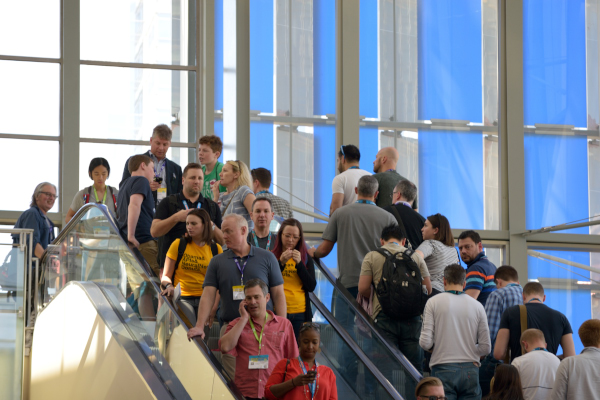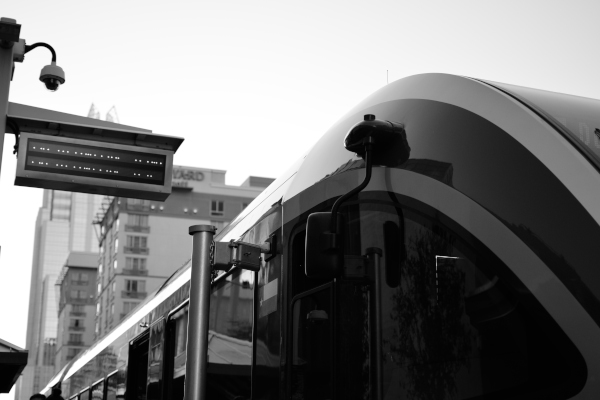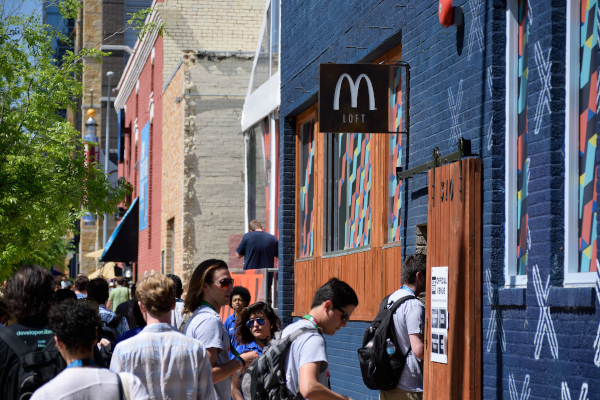 Most people interesting in SXSW will inevitably wonder if the insane price of a badge is worth it. Wristbands are only available to residents of Austin, or for press (like moi) who get comped. I'll say it right now, you definitely can have a great time without proper credentials. The festival does a good job at organizing schedules for their own events, but if you decide to go badgeless, you're gonna have to put in some effort. Many of the major attractions, like Fader Fort and Hype Hotel, have their own systems and RSVPs available for free. But even those are now "plagued by notoriety", so if you're gonna freeball it, be prepared to wait in some very long lines. There are some even more great showcases around, but you're gonna have to seek them out since there's no real complete database. In a couple of cases, I wasn't even aware of some events until the day of. It definitely can get overwhelming, but you get out exactly what you put in.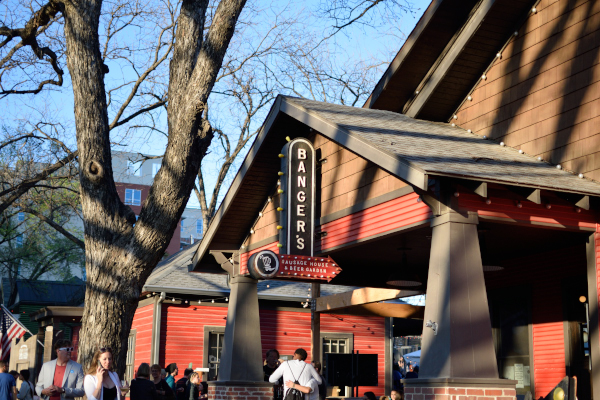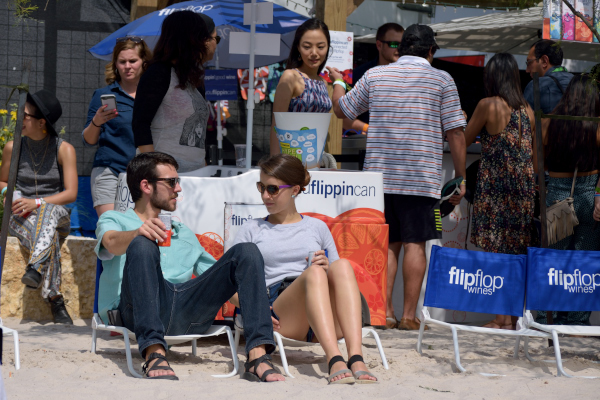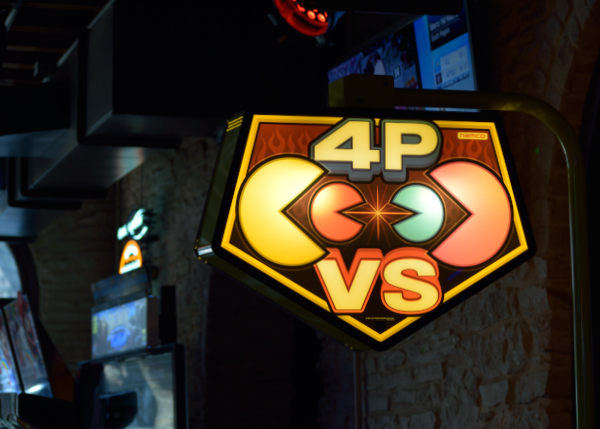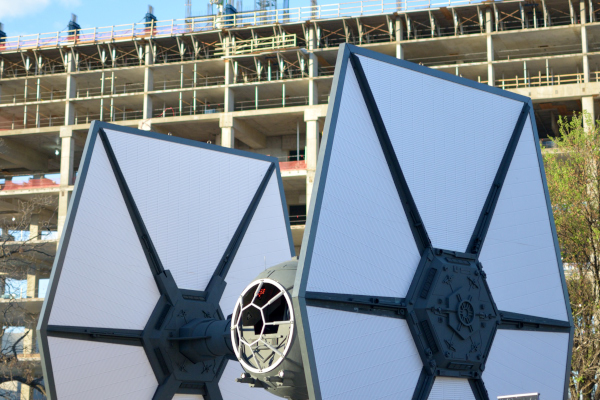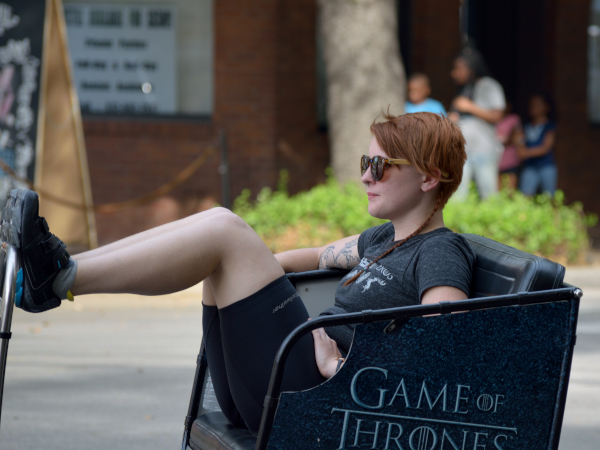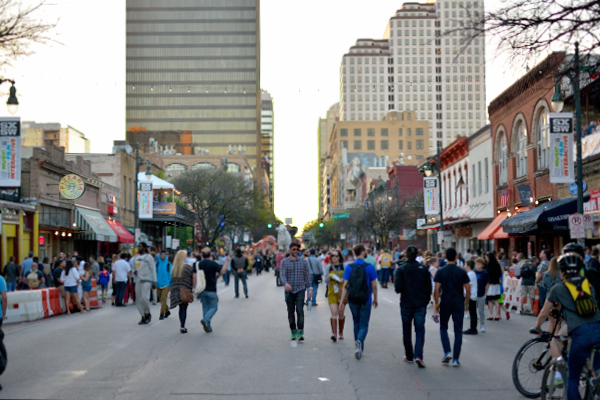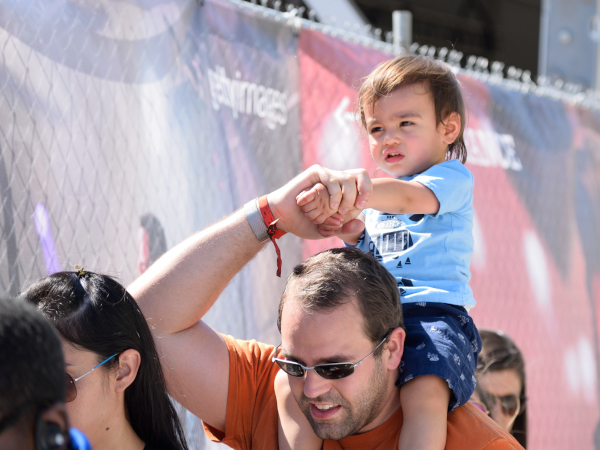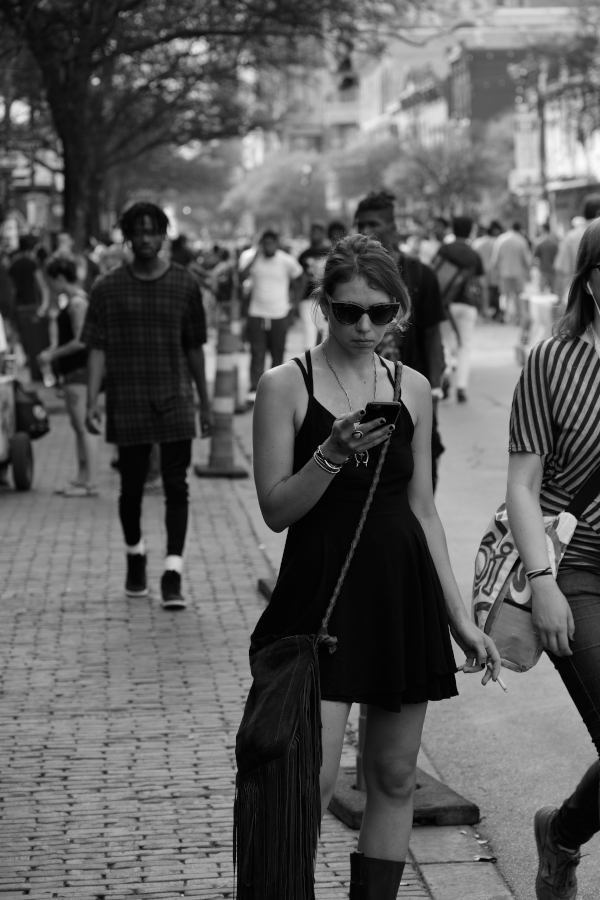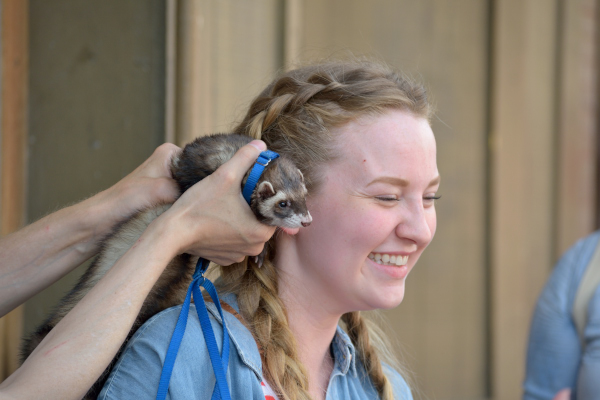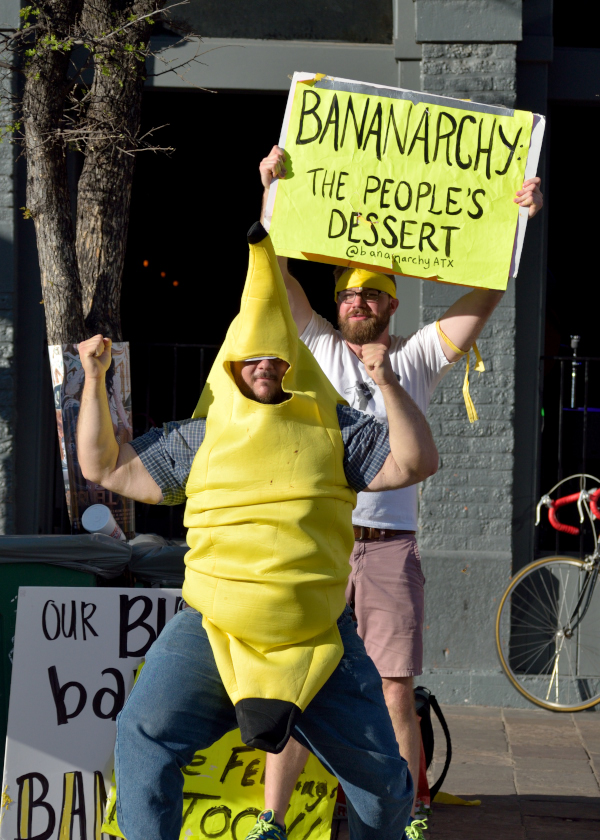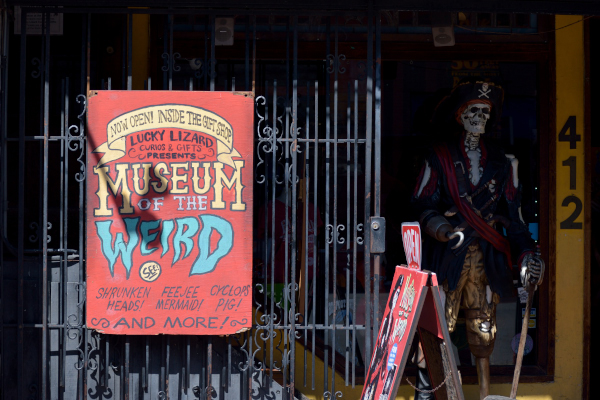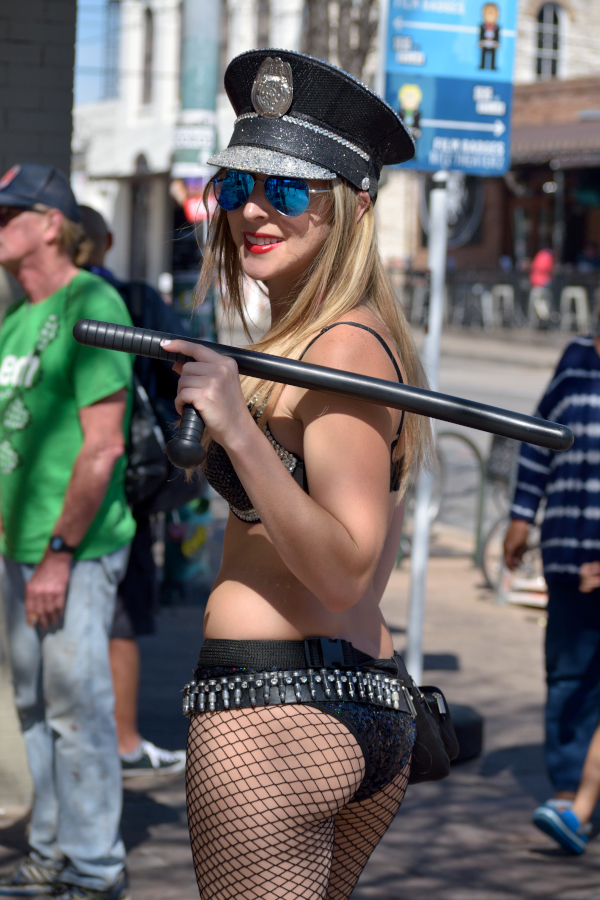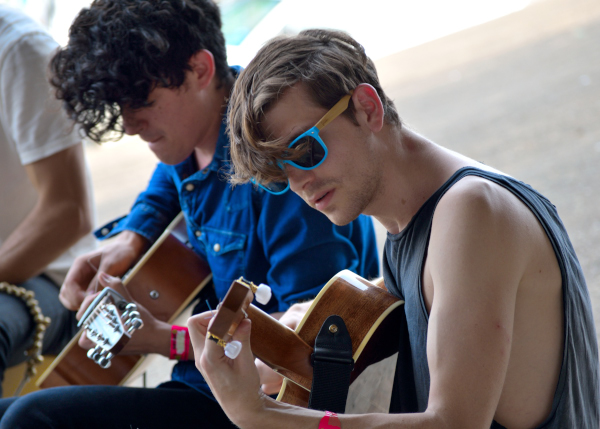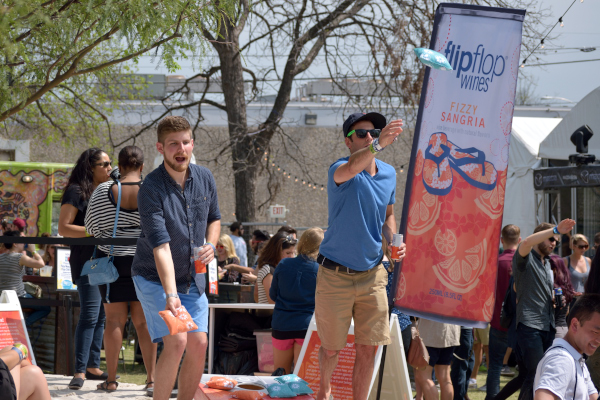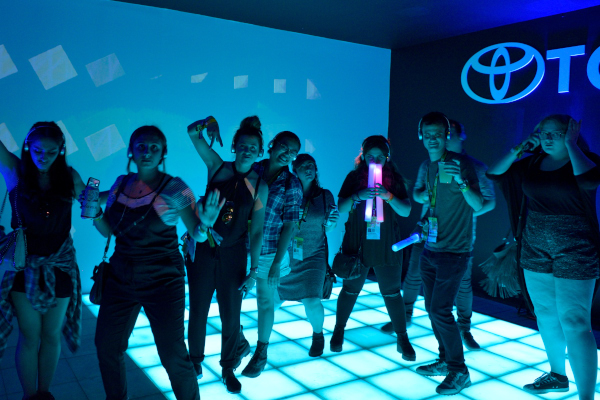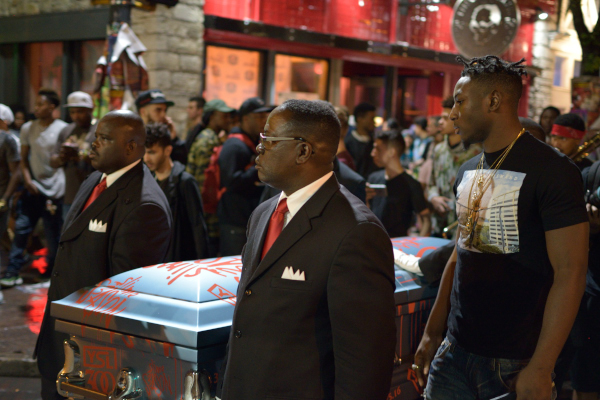 SweetWater Brewing Company Showcase @ Burnside

The Digital Wild – An energetic indie electronic group local to Austin, propped up by a hell of a lead singer.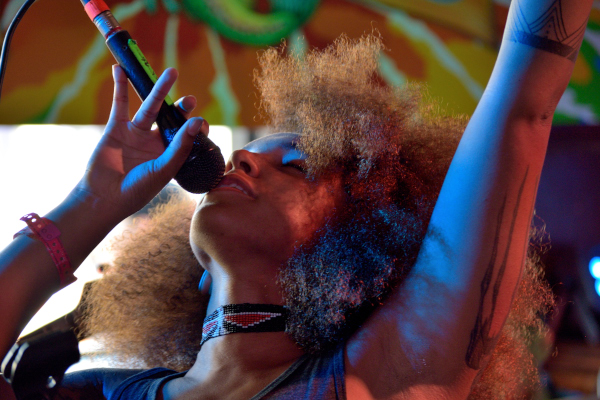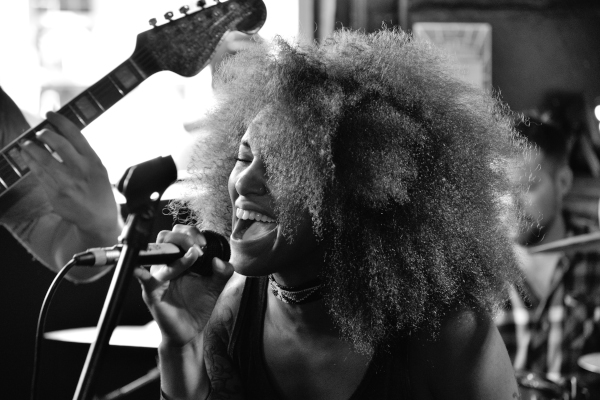 Good Field – Another local act. These guys have the chops to tussle with most of the popular indie rock acts. The lead singer's voice also sounds uncannily  like Hamilton Leithhauser of The Walkmen.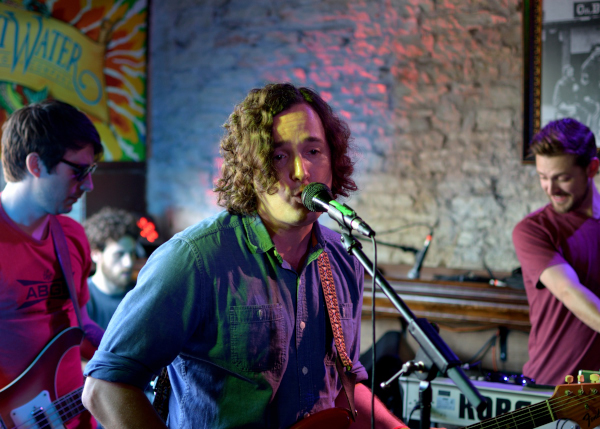 Hotel Vegas
Sailor Poon – An all-female punk outfit fond of *cheeky* on-stage antics and raw poon power. I don't want to say "quirky" because that's selling them short, but their set list has a lot of interesting elements thrown in that push them past your general femcore fair.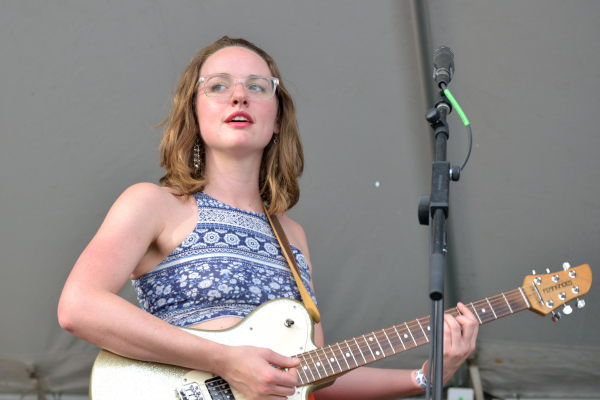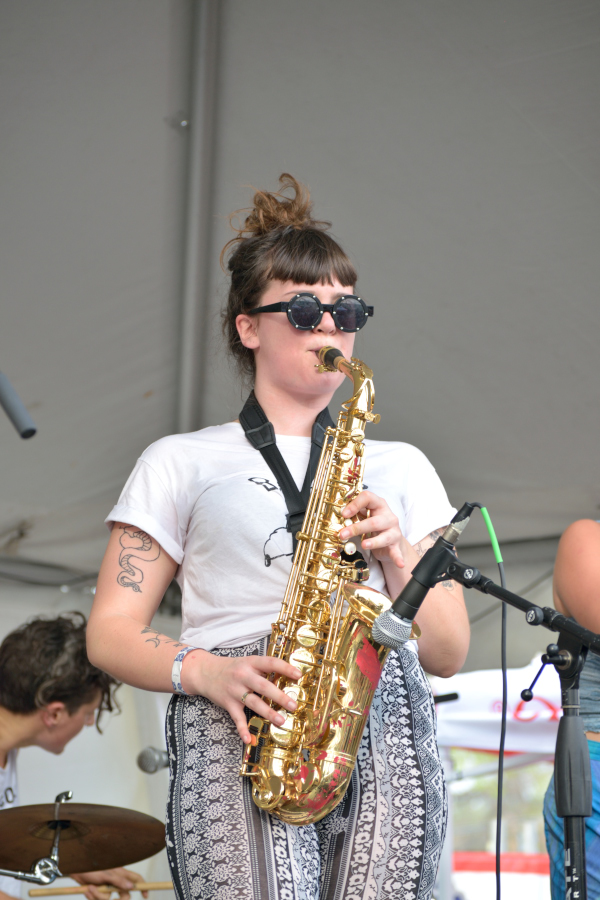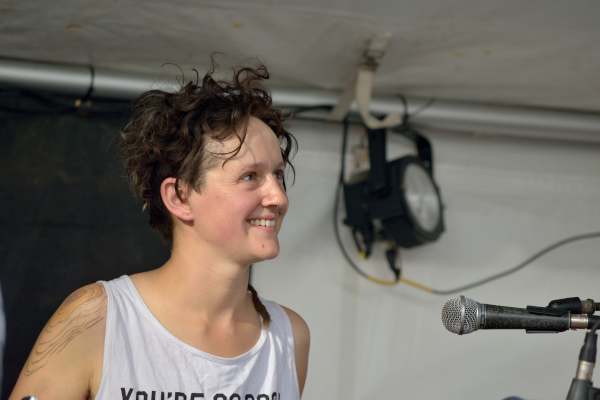 Fader Fort presented by Converse
Neon Indian – You already know. I've seen Palomo live four times now, each with a different album in tow. The man that survived the chillwave surge of the late 2000's due to his ability to actually perform on stage and write music outside of a laptop. His latest album, VEGA Intl. Night School, hit us with a very-80's dance vibe sporting threads of MJ and Prince. The dude knows his stuff. My only complaint is that the crowd looked absolutely d-e-a-d.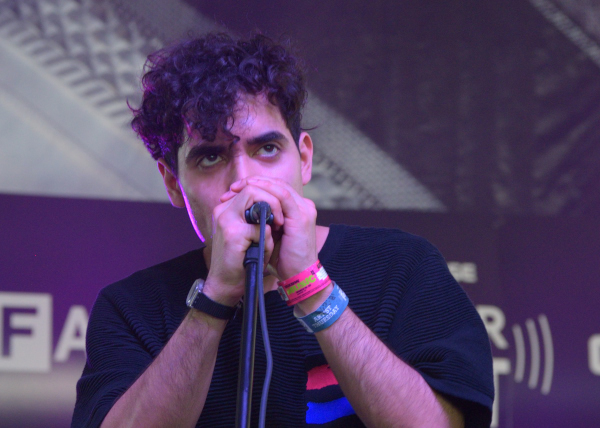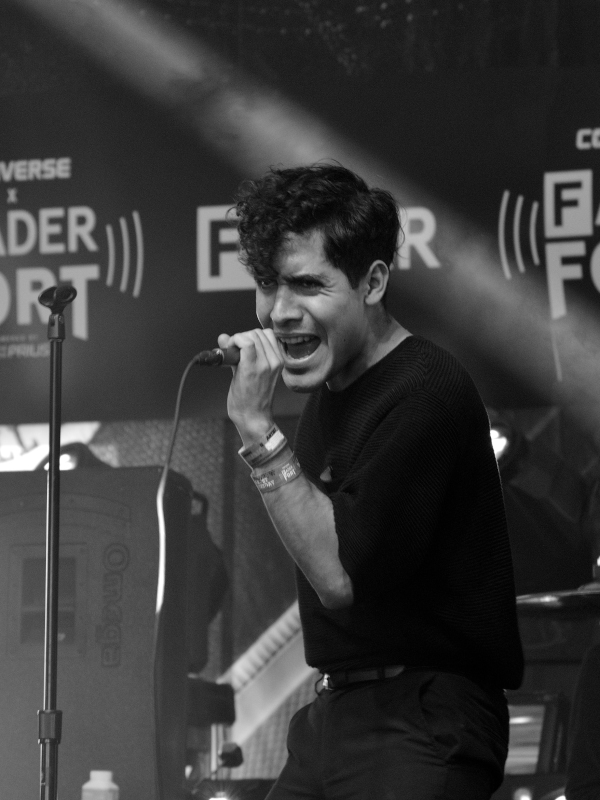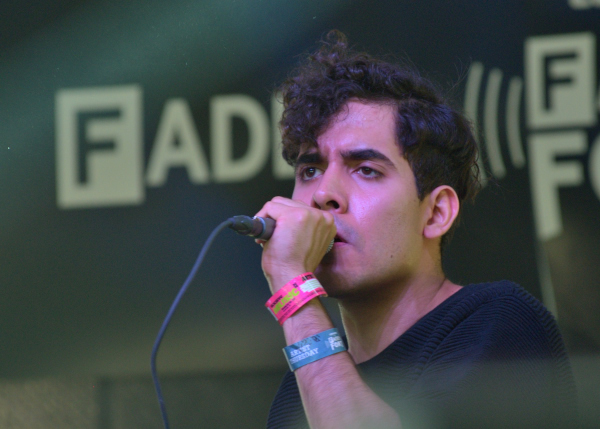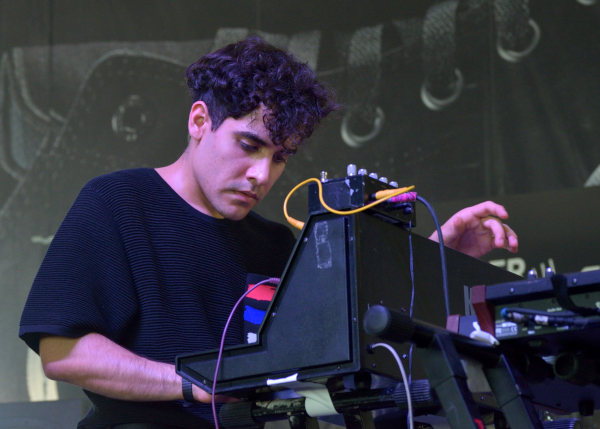 Hype Hotel presented by Mazda
Up front, I have to say that Hype Hotel (in this location) is easily the best of the larger venues. Free drinks by default, good indoor and outdoor spaces, but most importantly proper bathrooms.
Mitski – This alt-rocker rocker from homebase (New York) has been getting a lot of buzz over the past couple years. Totally warranted. Her songwriting and style vary enough to appeal to a broad audience.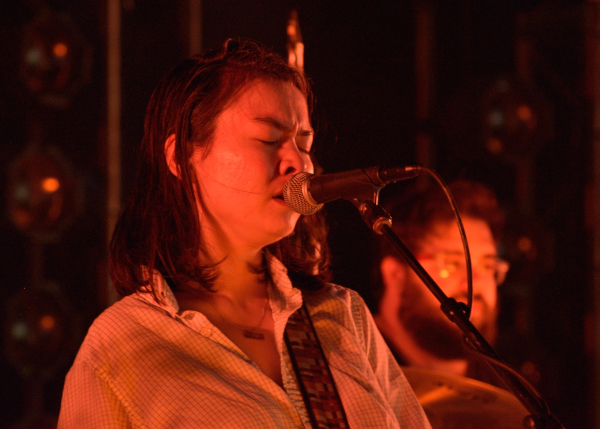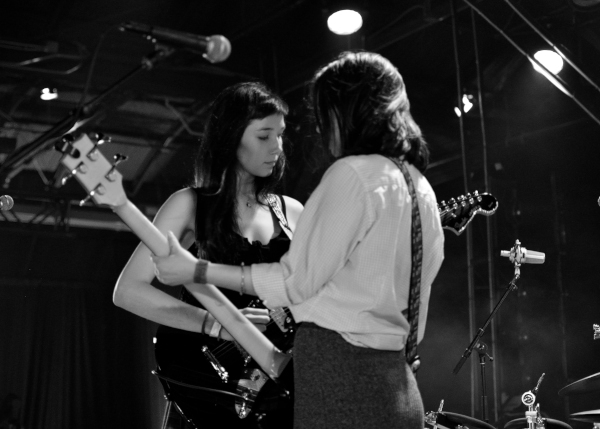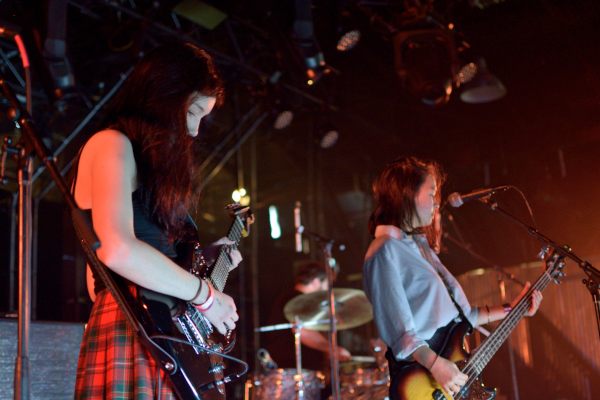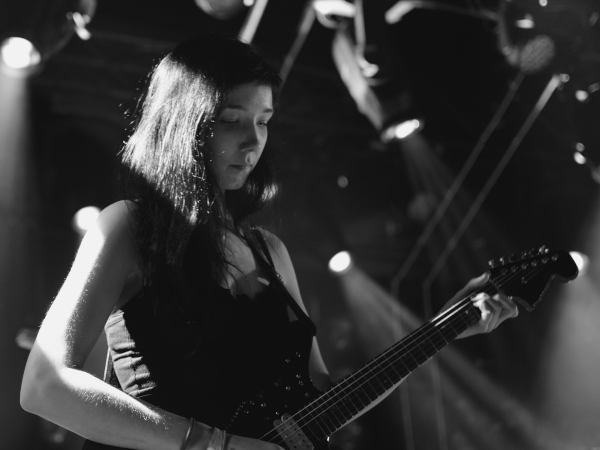 The Wild Honey Pie Showcase @ Swan Dive
Lily & Madeleine – An accessible folk duo (with a larger band) that soothed the crowd with their songs. Heads were swaying, couples were dancing, and it felt like a relaxing change from all of the festival mayhem.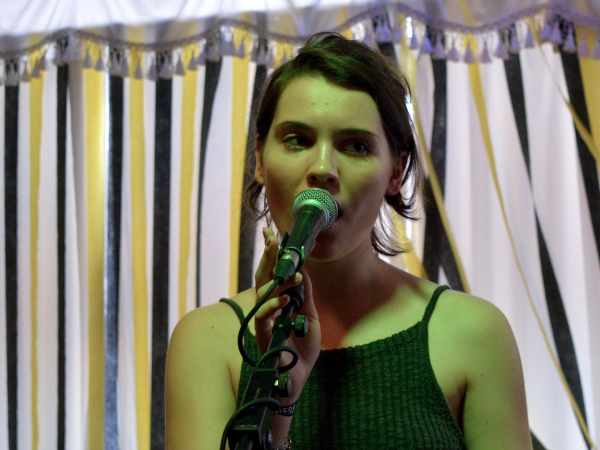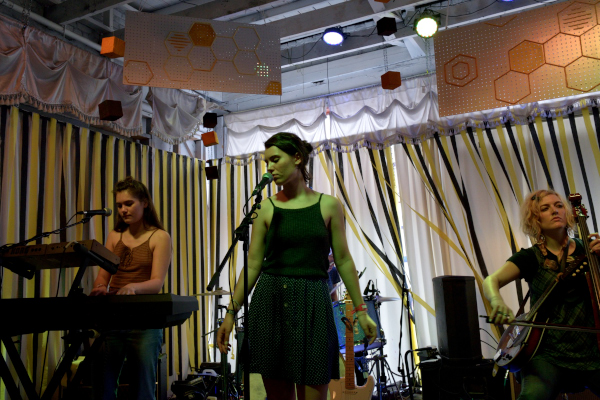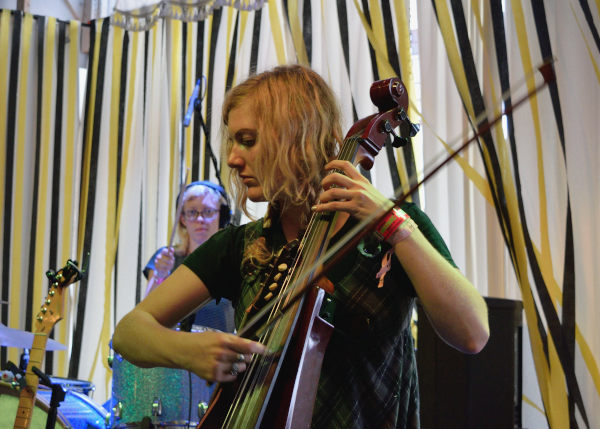 Oberhofer – Brad Oberhofer does a hard job well: Making genre-spanning music that doesn't suck. Many artists try, but few succeed. Seeing him play is always an exciting experience, especially when there are walls around to climb.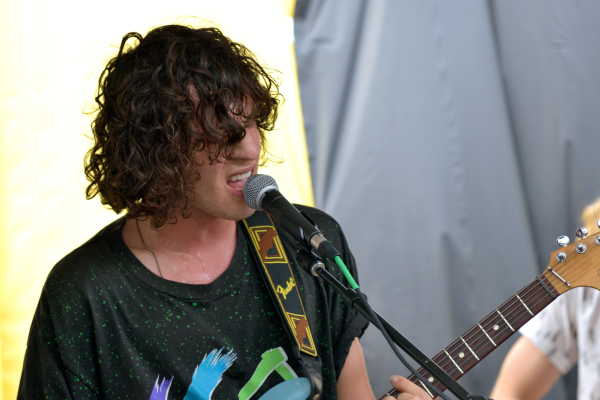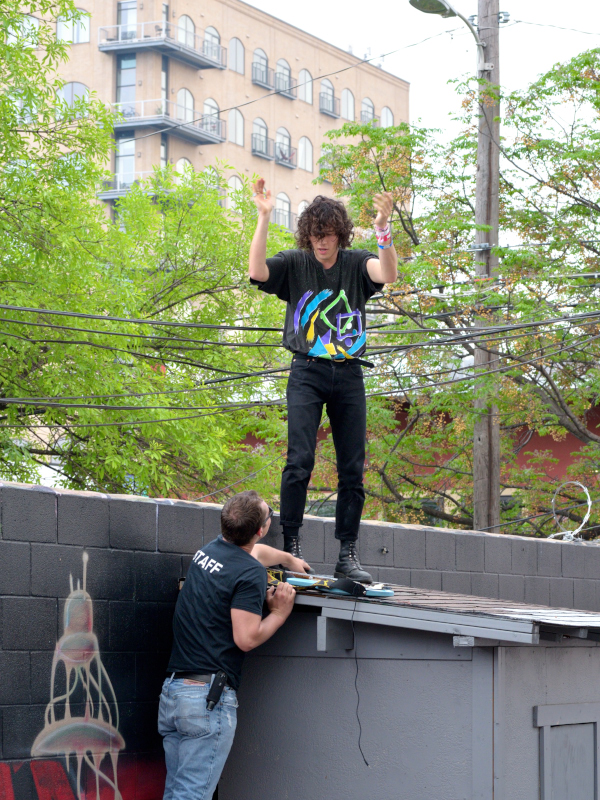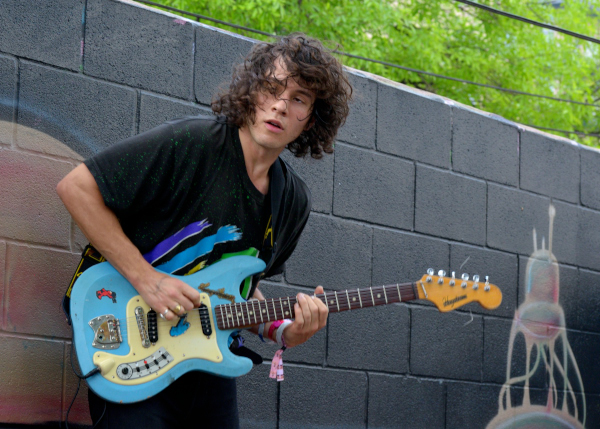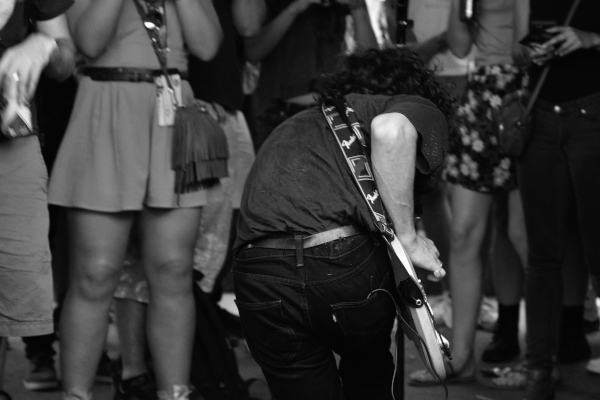 Treehouse Records Showcase @ HeliosCo-Op
This is what I meant when I said "you're going to have to put in some effort". One night, my festival-trekking companion and I went far off the beaten path. While most people were stuck downtown, we caught wind of a showcase up near the university. We decided to walk there, passing by the Texas State Capitol building on the way. Everyone at the place was incredibly chill, and it felt great getting your beer straight out of a keg. The atmosphere is something that could only exist right where it was.
Daddy Issues – Not just another all-girl band. Sporting some grungey grunge with some poppy pop hooks, the accessibility of the music can catch many an ear. While their power is definitely female-driven, it's evolved past staying in one corner or a specific scene. I don't think they're trying to "be" anything, which is a breath of fresh air in a musical society obsessed with defining itself. This was evidenced by the sheer amount of fun they looked like they were having while playing.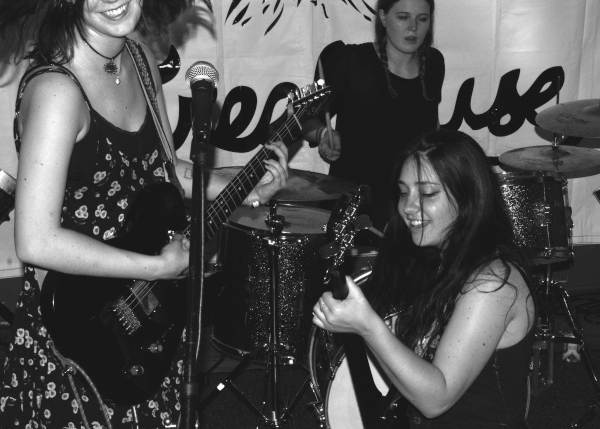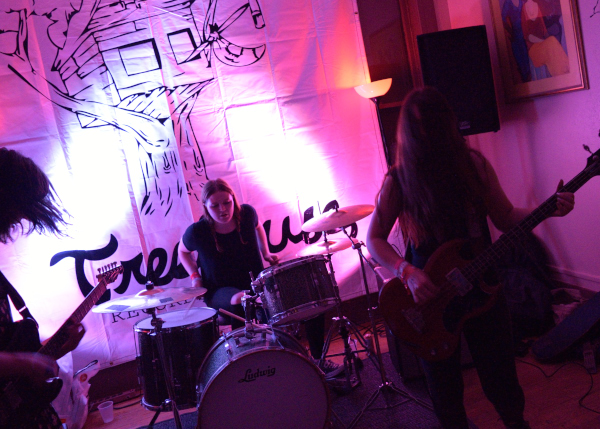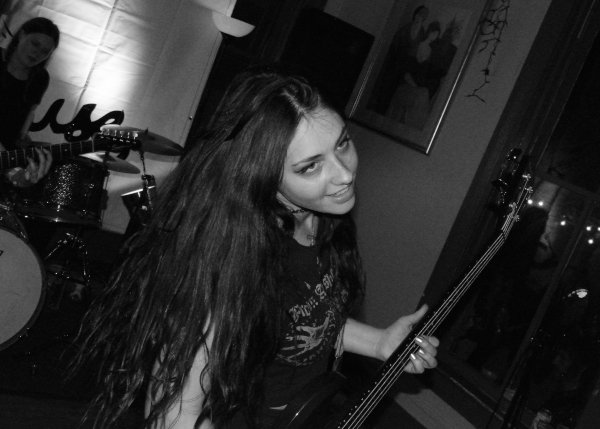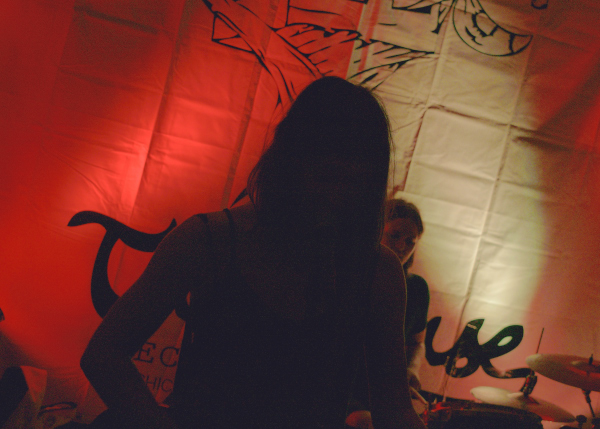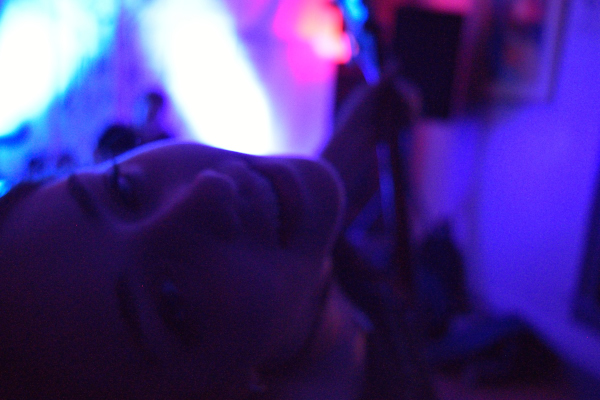 Shah Jahan – Rock band from 2016, or time travelers from 1968? Whatever the case, Shah Jahan brought with them a timeless psychedelic-pop sound that revives a lost aesthetic to counter the swath of over-produced indie records. I've seen other bands try to mimic this, but it never sits quite right. These guys nailed it.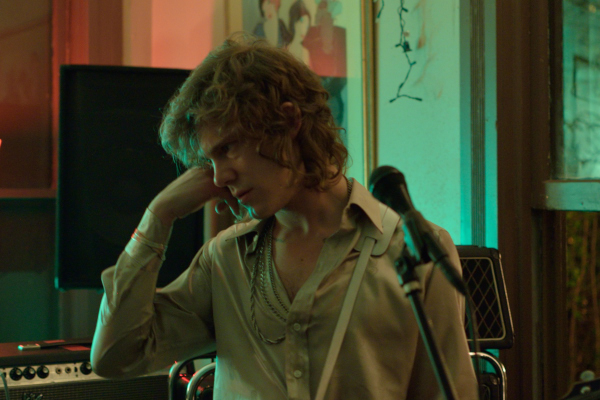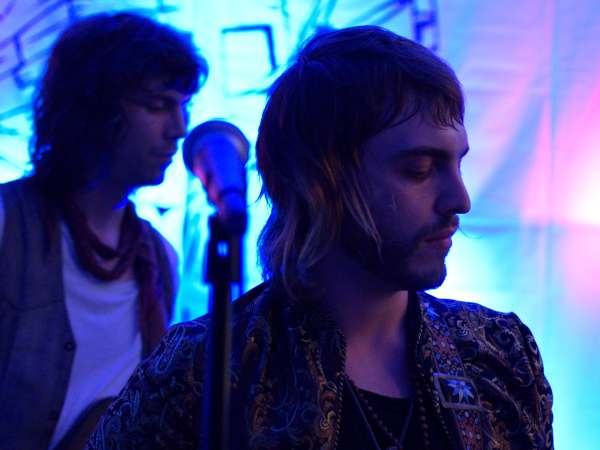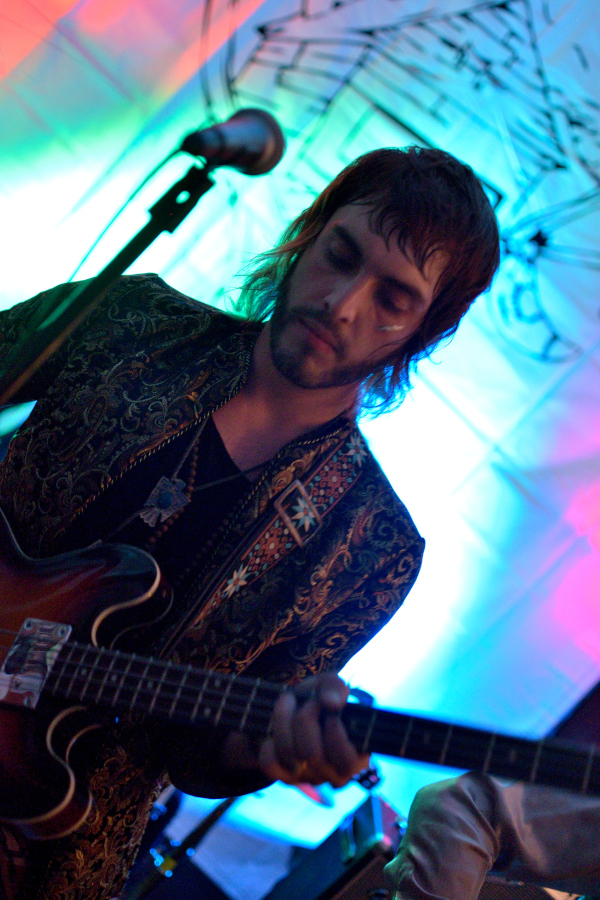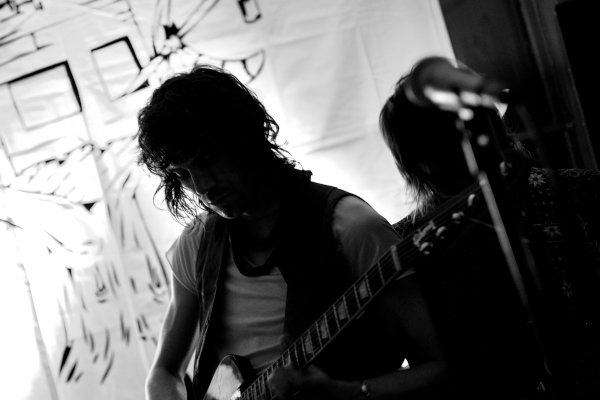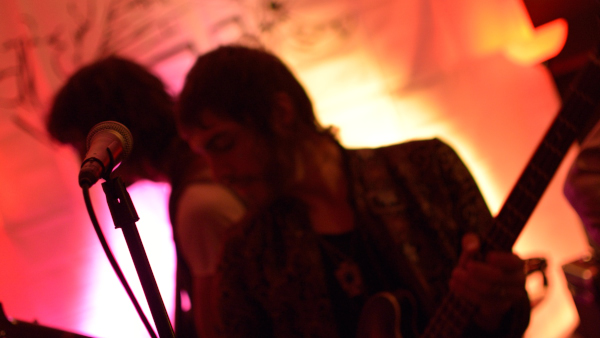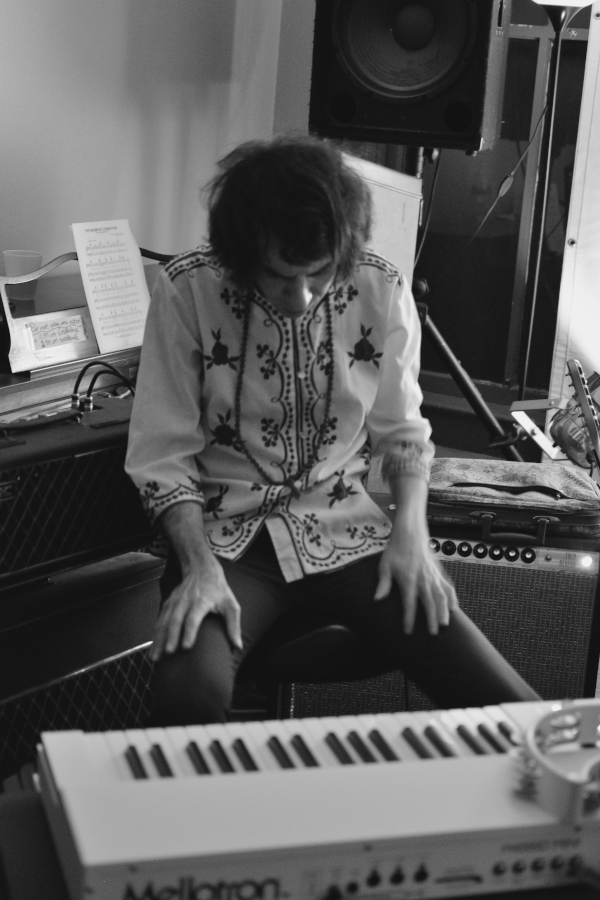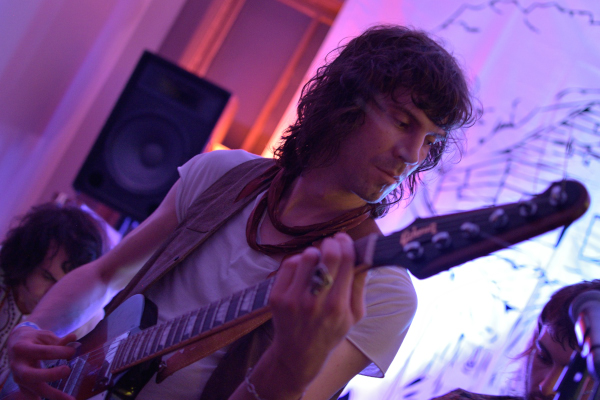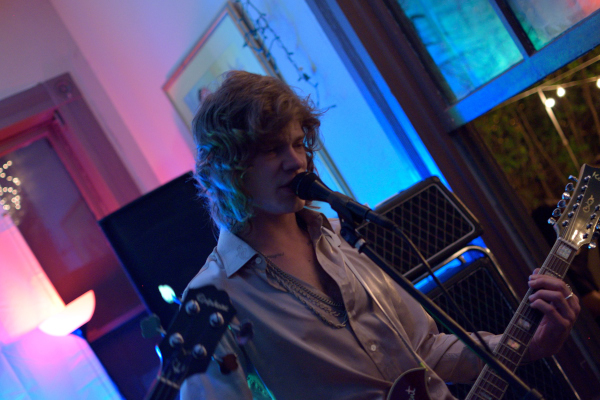 White Reaper – The main course of the night. White Reaper was actually set to play a bigger show in the coming days, but with a chance to see them in an actual living room, we had to do it. Their high-energy sound is known to rile up a rascal crowd, and this show was no exception. People crowd surfing in a tiny space is one of the coolest things to see…narrowly missing the ceiling fan that was spinning above. "Awesome."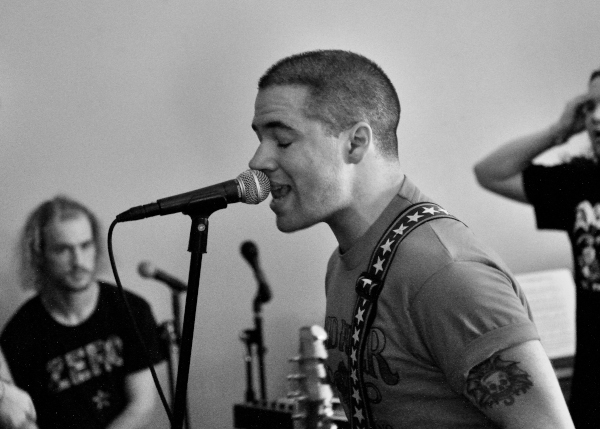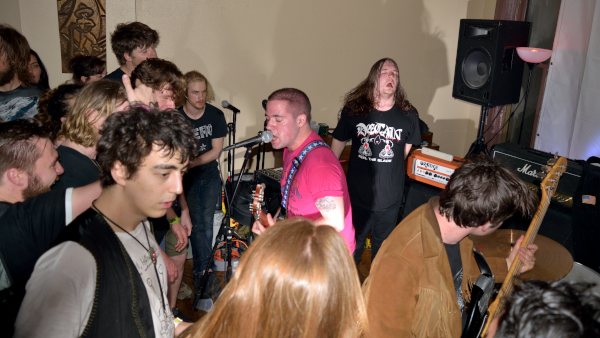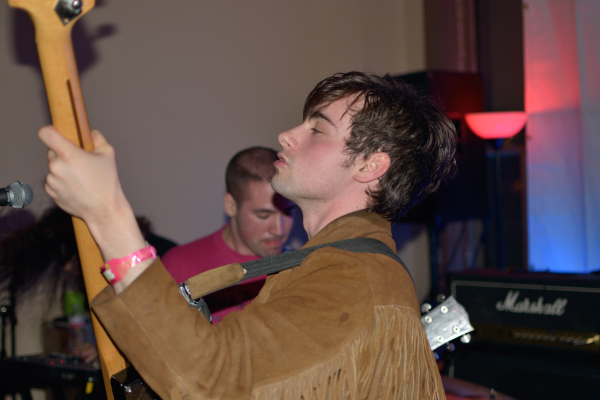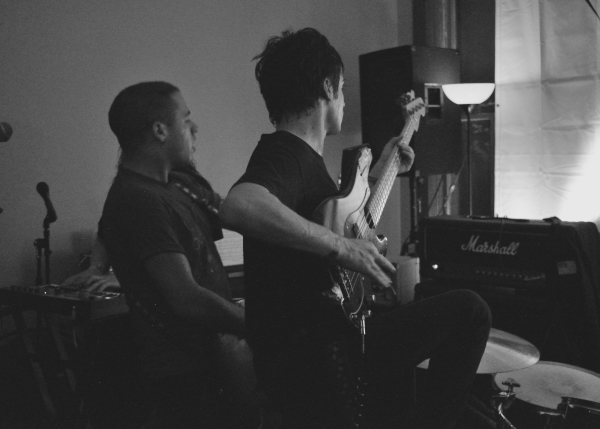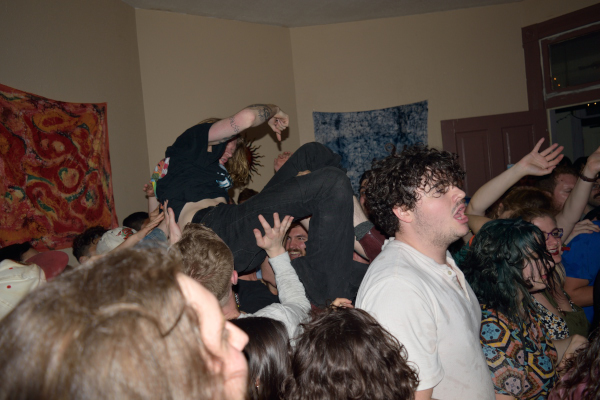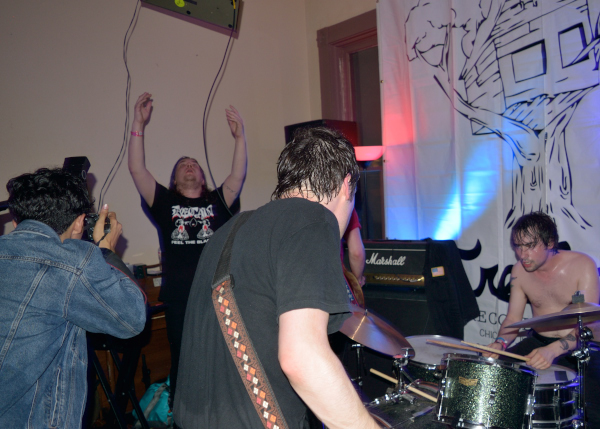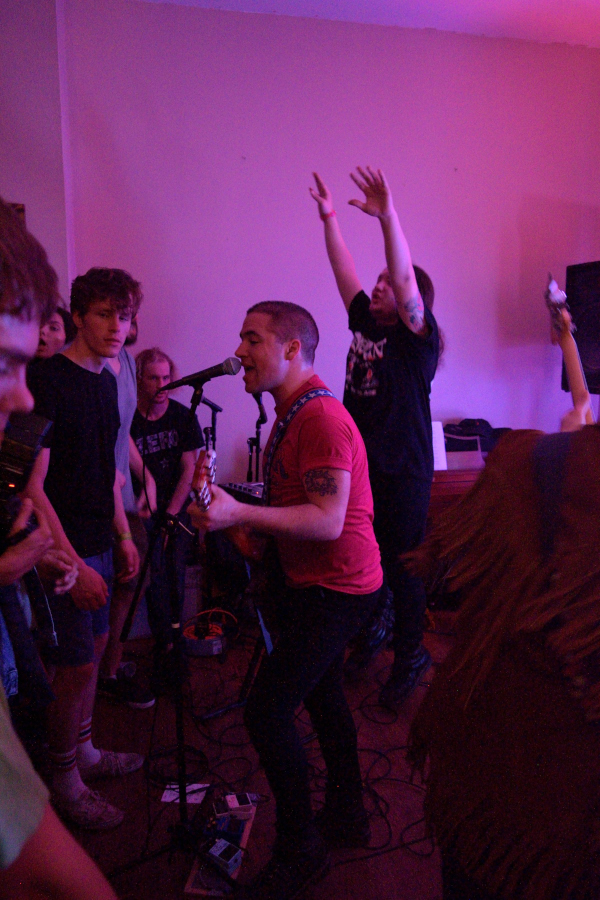 The Midgetmen's Jumpstart 9 @ Side Bar
Slothrust – Leah Wellbaum's trio from New York mixes the blues with some attractive grunge tone and some great lyrical prowess. It was my first time attending their live show, and after I regretted taking so long to make that happen.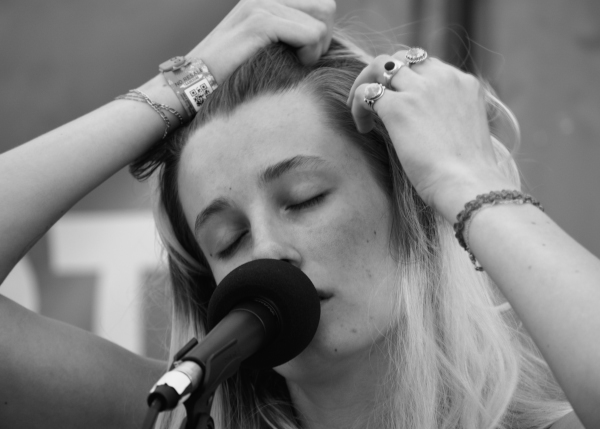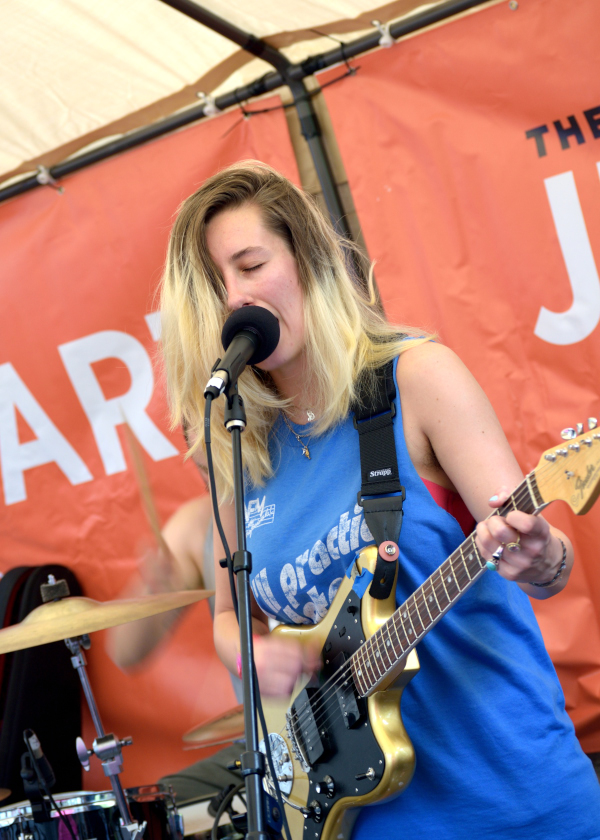 SXSW Outdoor Stage @ Lady Bird Lake
This was the place the reminded me of a stereotypical music festival the most. It's a little bit of a hike from downtown (though I got to go through some really cool areas and met some great folks headed to the same place), but the locale is situated on the beautiful bank of the Colorado River.
Wolfmother – While it kind of feels like a lot people didn't follow along after their debut album's runaway success, these guys are still rocking at an insane level. I was stoked to see them live for the first time…but the sky had other plans. On my way over, the darkness was pretty ominous. By the time I was actually in the photo pit, it was downright menacing. In between songs, the thunder of the guitar was replaced with real thunder. We got to hear 'Woman', which is probably one of the songs you'd be looking forward to at a Wolfmother show, but the set was cut short.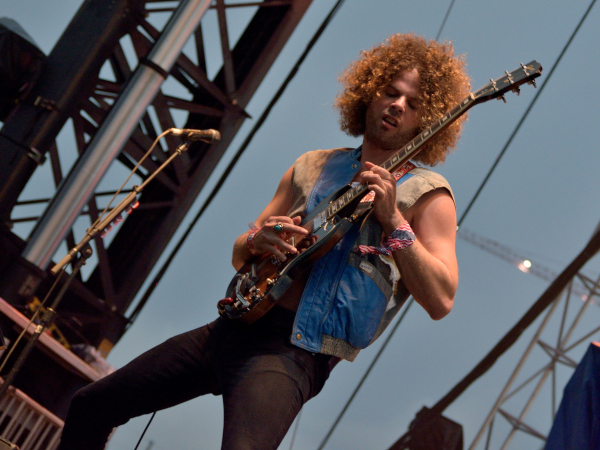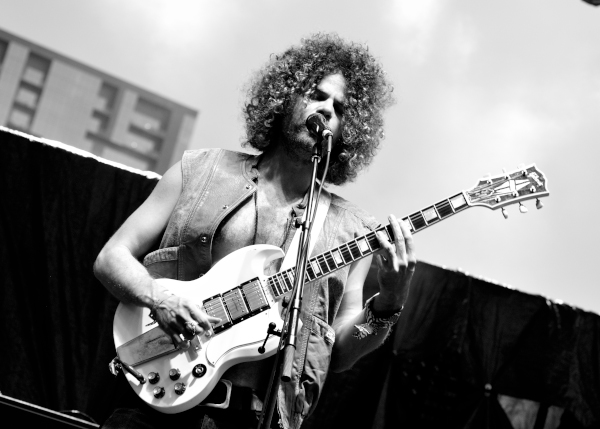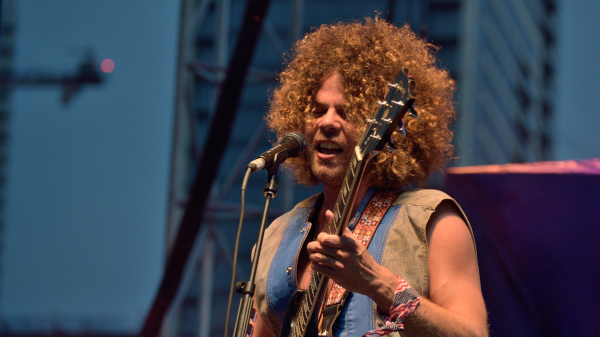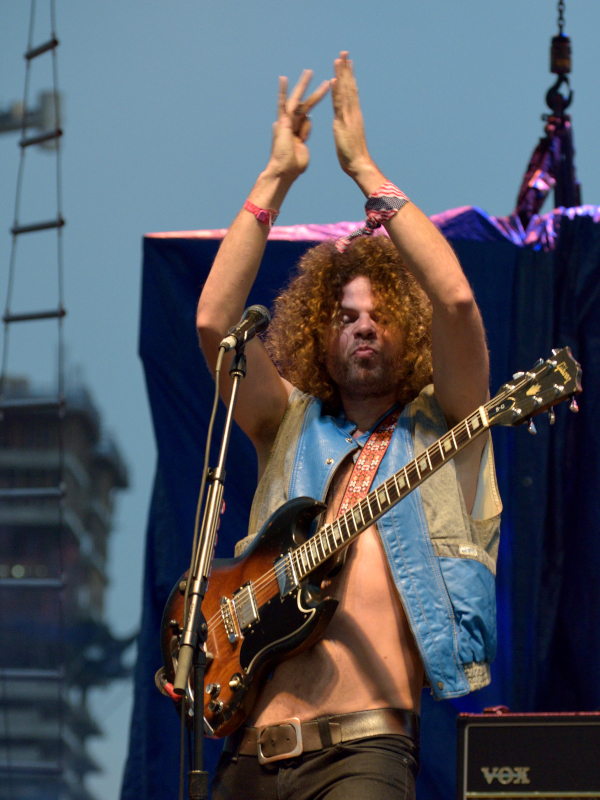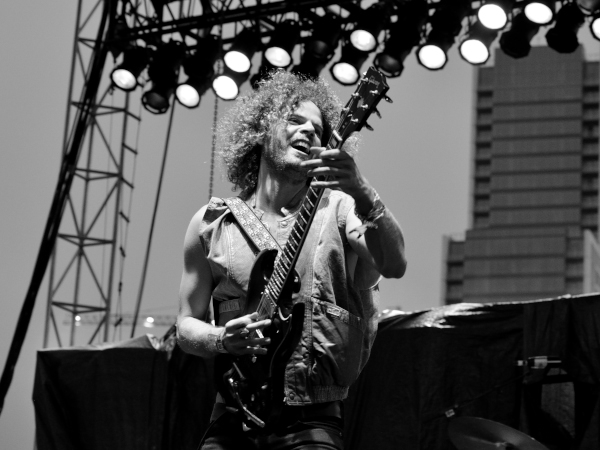 The festival officials came over the loudspeaker and told everyone to immediately seek shelter as severe thunderstorms were on top of us. Everyone funneled out of the park, and sure enough the rain came down hard. Coheed & Cambria, set to go on Wolfmother, was cancelled outright.
SPIN Magazine Showcase – Bud Light Factory @ Brazos Hall
Lizzo – There's been a lot hip-hop hype surrounding this alt-rapper (who also sings!) She weaves topics like body-positivity into slick songs. The beats beat the quality of a lot of mainstream rap around. The crowd was movin'.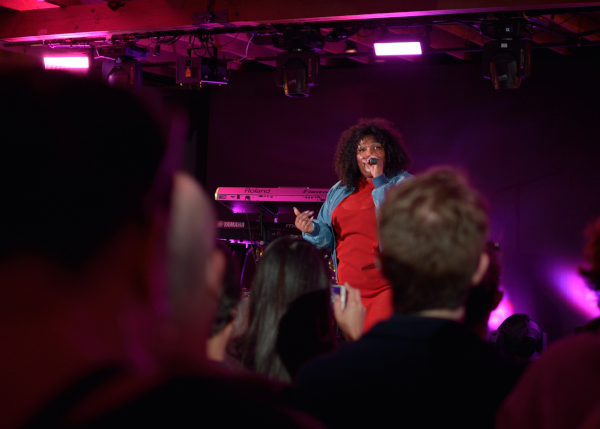 Bloc Party – You know it's always a pleasure to see these guys, but I always feel like I'm chasing a dragon. I saw them at Osheaga in 2012 during a torrential downpour, took a crowdsurfing girl's bits to my face, and had a blast. They played material from the new album, a couple fan favorites like 'Helicopter', but it felt a bit rushed. I'll chalk it up to the fact that it was a showcase.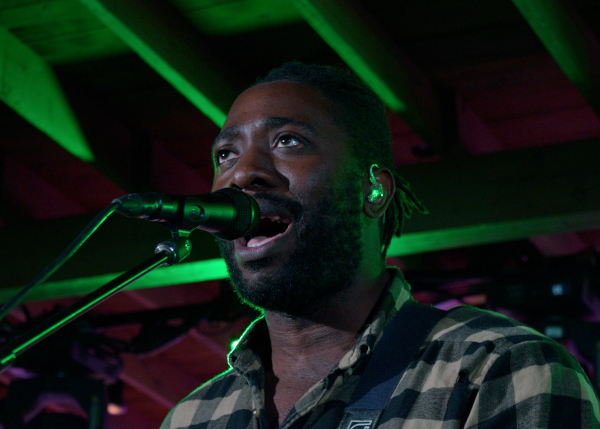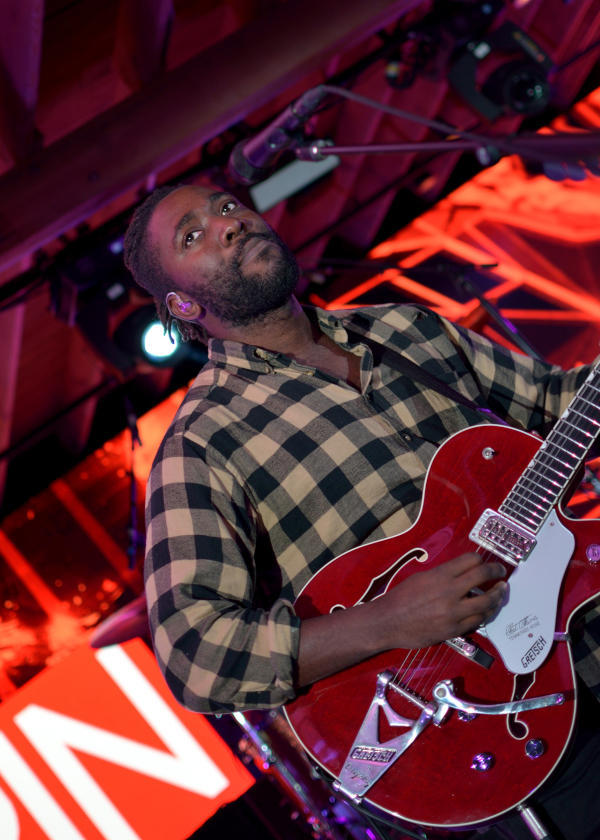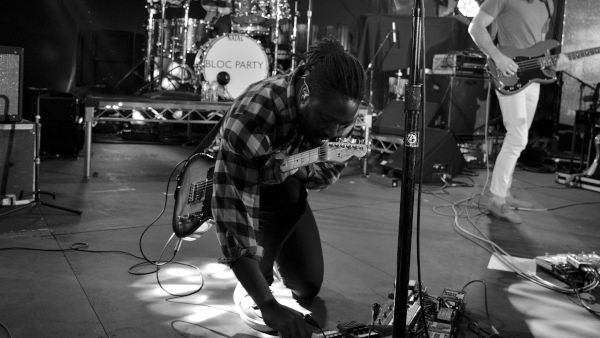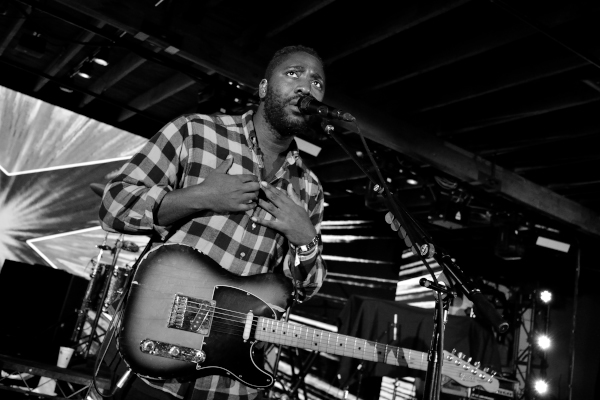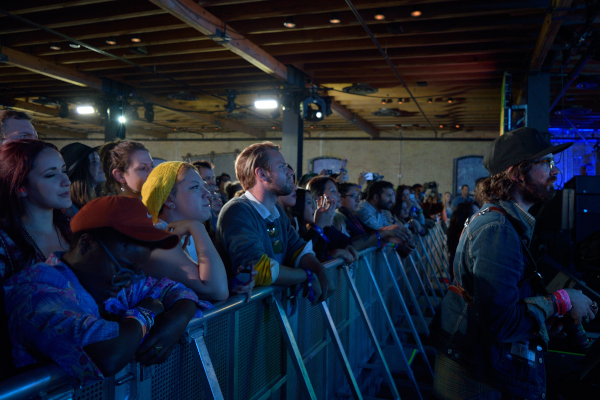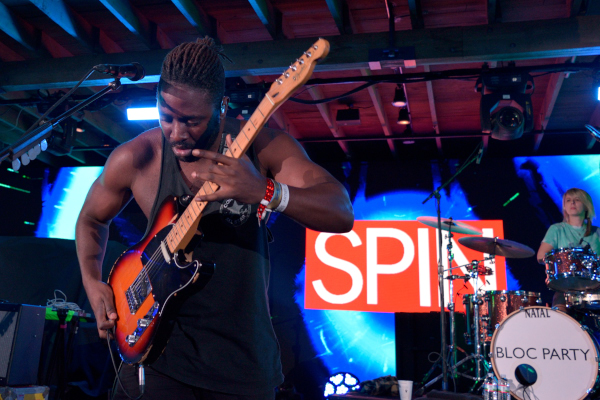 Santigold – Supremely fixed in her own aesthetic, Santigold has been leading the electronic rush of neo-new wave sound. It was my first time seeing her live, and even on such a small stage she did it right.