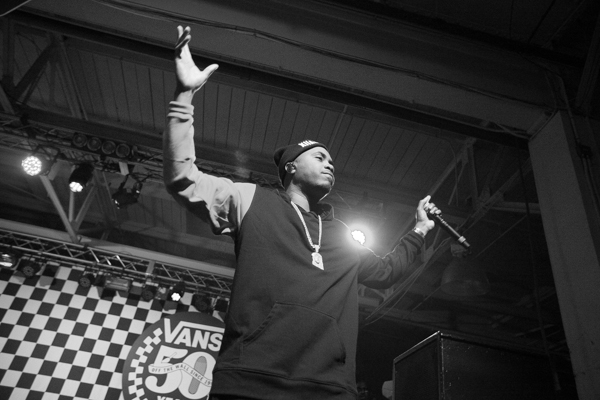 It may be hard to believe, but beloved shoe brand Vans turned 50 this year and celebrated in the best way possible – by throwing parities all over the world at their House Of Vans locations. These parties celebrated everything vans represents: skateboarding, art and of course, music. The event Vans threw on March 16th was a special one as not only was it their first on the celebration tour, but it was also the exact date Vans started as a company which truly made this the 50th anniversary party for the brand. To celebrate at the Brooklyn HOV event, Vans brought along Brooklyn's own Yeasayer and ended the night with a set from the one and only NAS.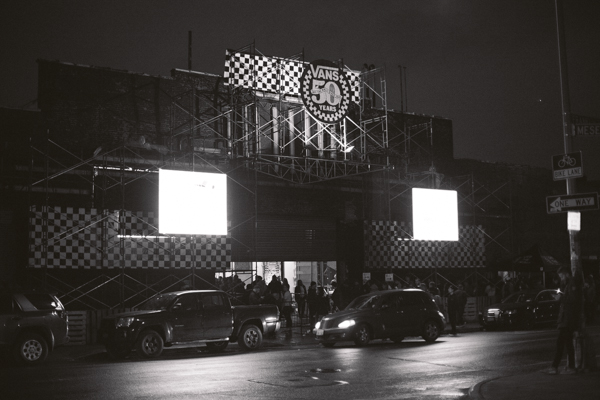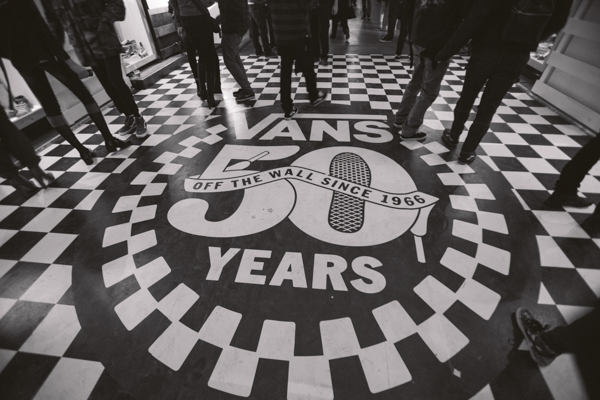 We've been to plenty of events at HOV before, but this one was something truly special. Walking up to the venue you already knew that this night was going to be something special. The facade was decked out with the 50th anniversary logo as well as projections of videos from Vans team riders. Walking into the entrance was like walking into a time capsule – on display were shoes and memorabilia of the brand throughout the years really truly showcasing how far they've come from.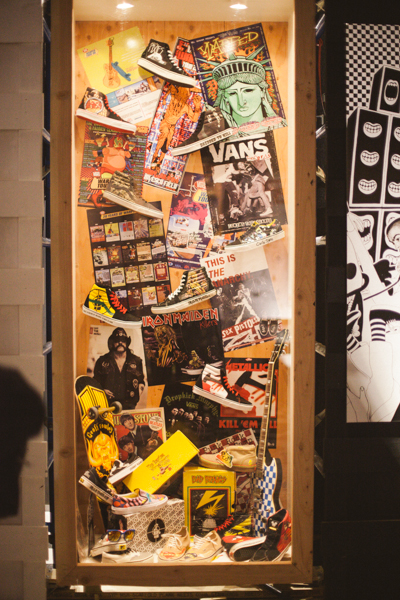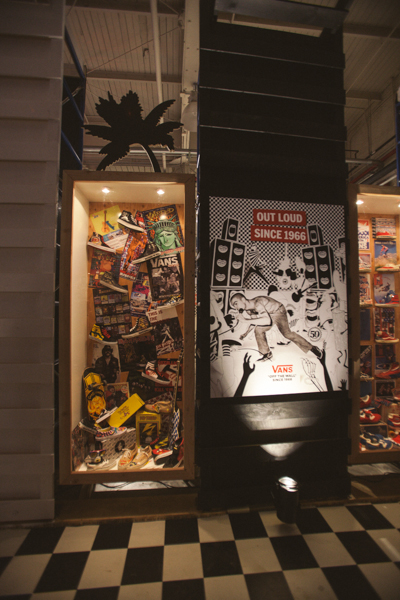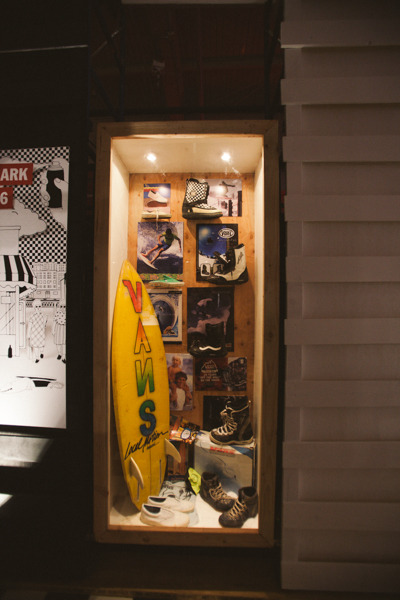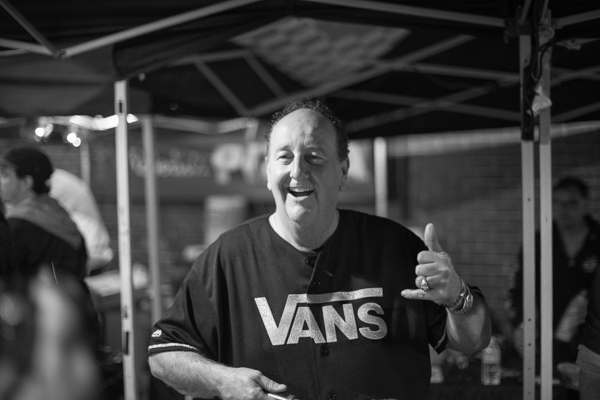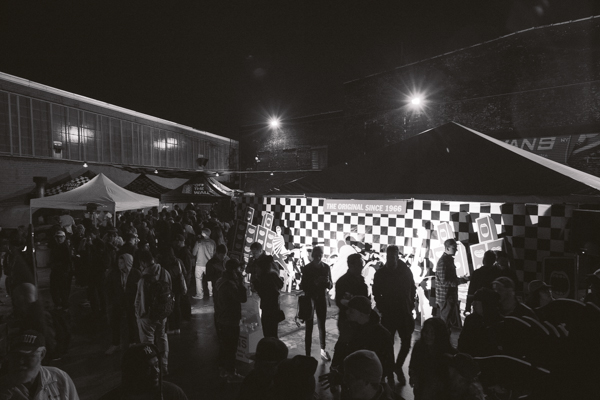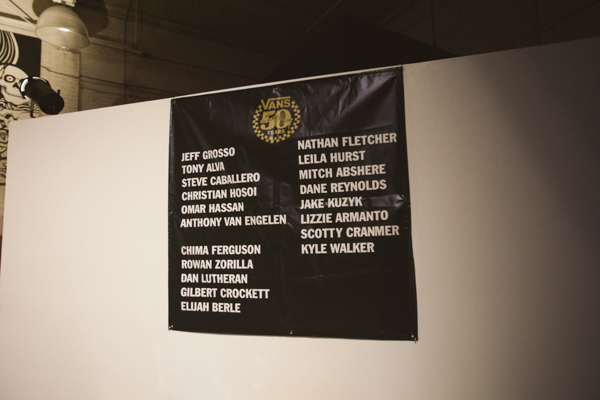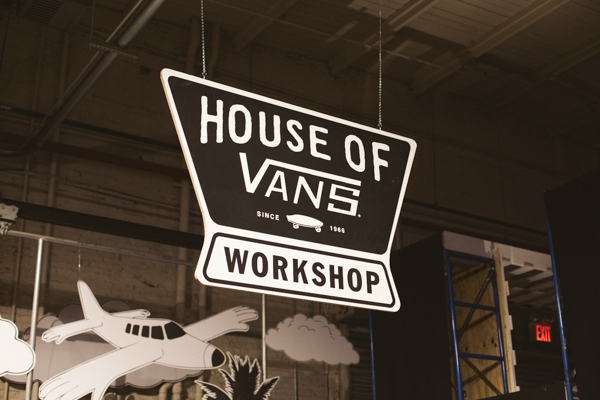 Vans team riders from different disciplines (skate, surf, snow, BMX) were on hand that truly included living legends within their own sport, as well Mr. Steve Van Doren himself (Steve's parents founded the company). Van Doren wasn't just floating around enjoying the night, for those who were lucky enough to get in, Van Doren was even manning the grill cooking up food and smiles for a portion of the night. Along with the burgers, there were also freshly made waffles that looked (and tasted) fantastic. Vans also was giving away customized slip ons, t-shirts, beanies, tote bags and much more. The overall vibe throughout the night was something special, and when the music started the night only got better.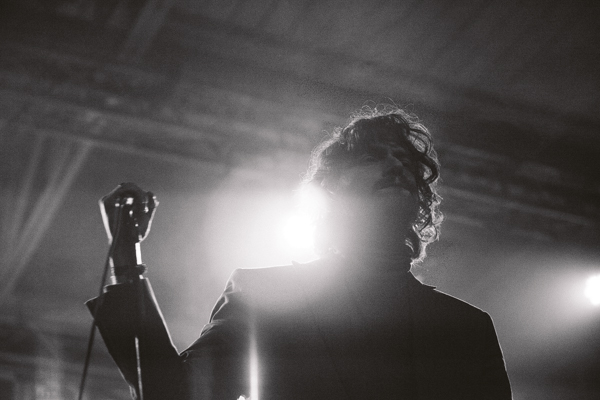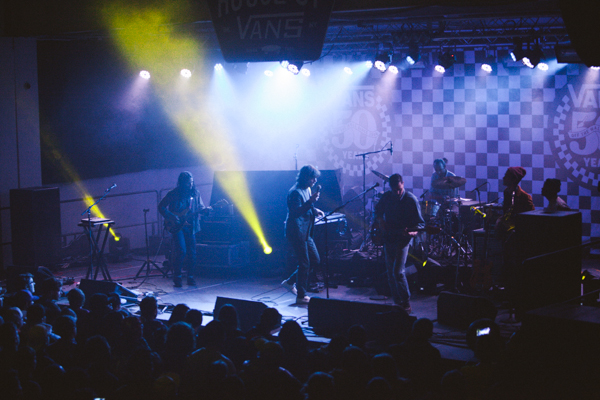 First performance of the night was Yeasayer who played a relatively short 9 song set but, was strong from start to finish. They played a lot of new material from then, their forthcoming album Amen and Goodbye (out via Mute Records) as well as the usual mainstays in their set with the especially always killer "Wait for The Summer." Towards the middle of their set, frontman Chris Keating paused to say "This is the closest I think I've ever played to my home. Not telling you where it is but its close" which earned some laughter from the crowd which was good to see. When they finished their set, the anticipation for what was to come next grew exponentially.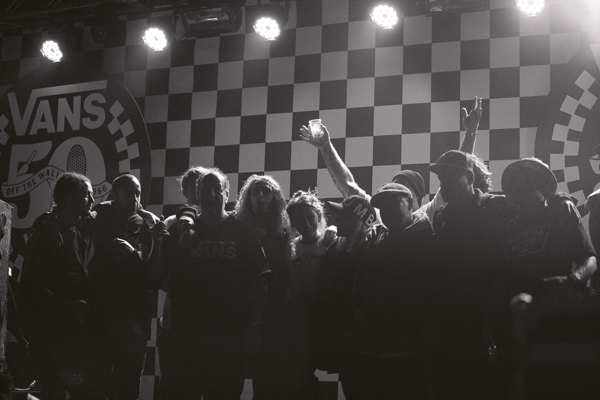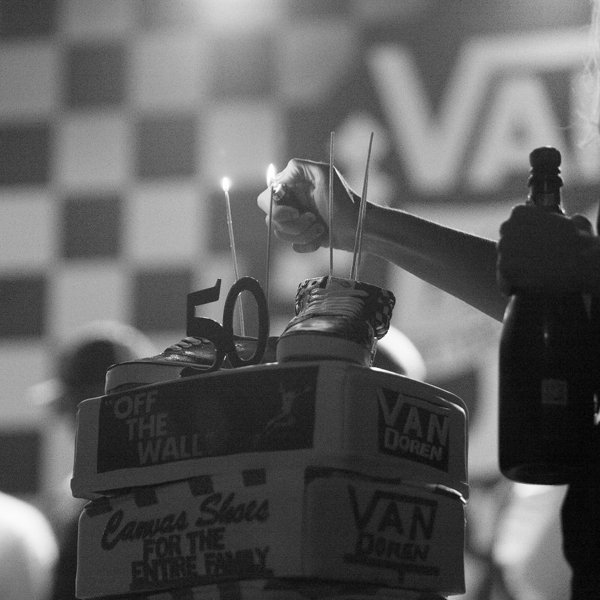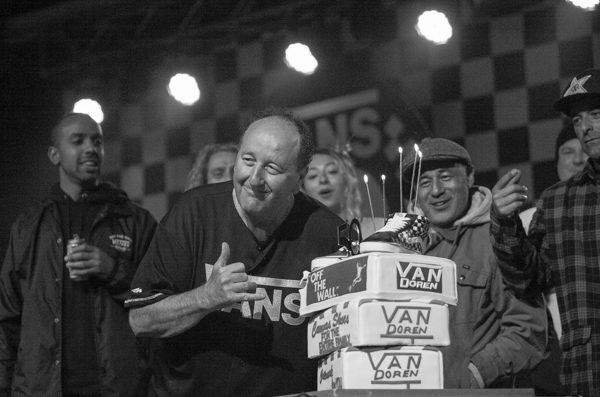 As soon as Yeaysayer finished their set, it seemed like their equipment couldn't get off the stage soon enough but before Nas could come out, they brought out the entire Vans team (at least who was on hand) along with Van Doren and presented him with a massive 50th anniversary cake. It was an amazing moment to see everybody there celebrate the companies legacy and just how much they've done for not only the world of action sports, but for the music scene as well. Hell, without them, HOV wouldn't even exist!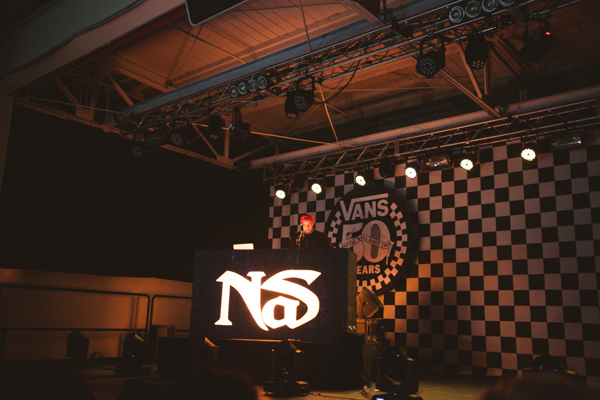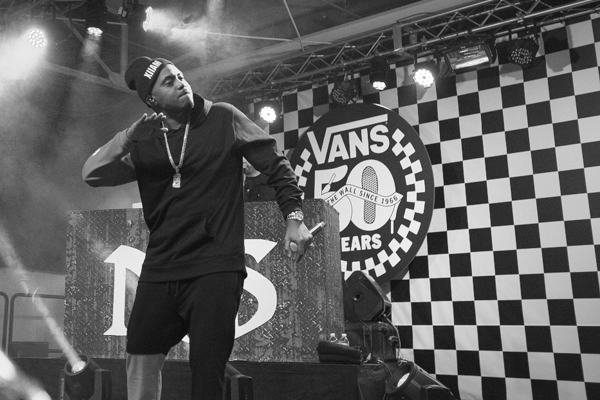 After the cake they then cleared the stage off and eventually rolled out a DJ table and it was almost time for Nas to take the stage. With every passing minute, the energy within HOV was unparalleled to anything I've experienced before. When Nas finally stepped foot onstage (in his Vans of course), the entire venue erupted into the loudest cheering and applause I've ever heard there. A James Brown intro is what Nas walked out to which eventually merged into "Get Down" which caused the crowd to go absolutely out of their minds. To say Nas doesn't have a commanding stage presence would be a complete lie, he absolutely dominated the crowd without even finishing the first song in his powerful and hit filled 26 song set.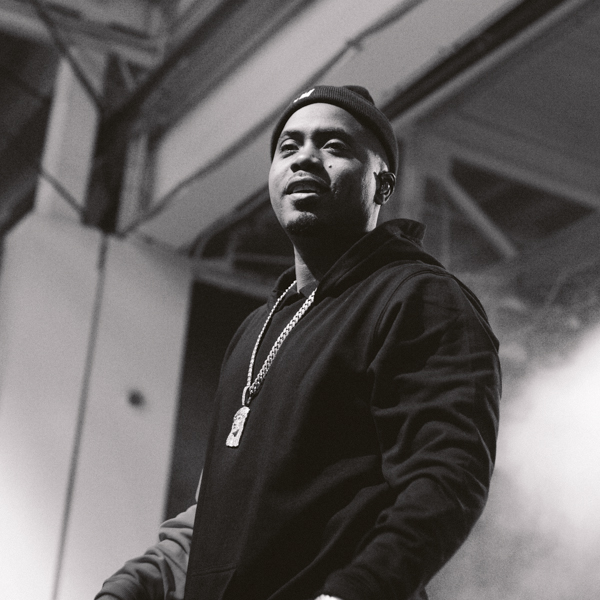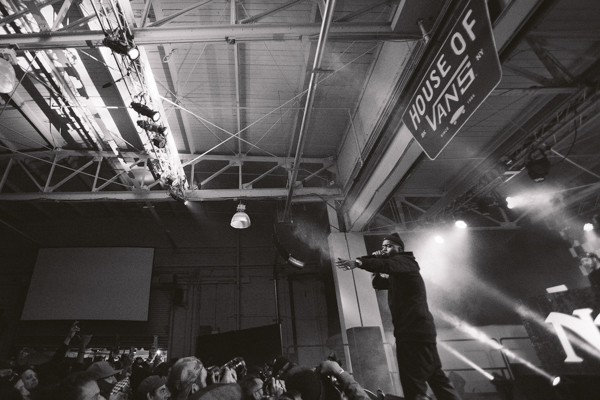 One thing was certain: the setlist was crafted with the most precise nature to weave in and out through different generations of Nas but what truly was the icing on the cake was the last 4 song combo of "Got Urself A…," "Made You Look," "One Mic," and "Stay." It was the biggest exclamation point on an already absolutely amazing evening, and one night I won't ever forget thats for sure.
For more photos, see below: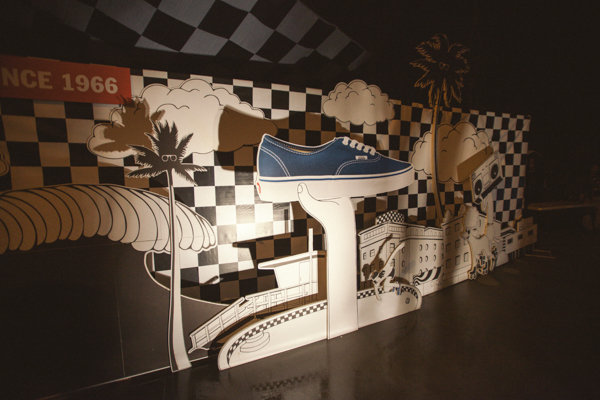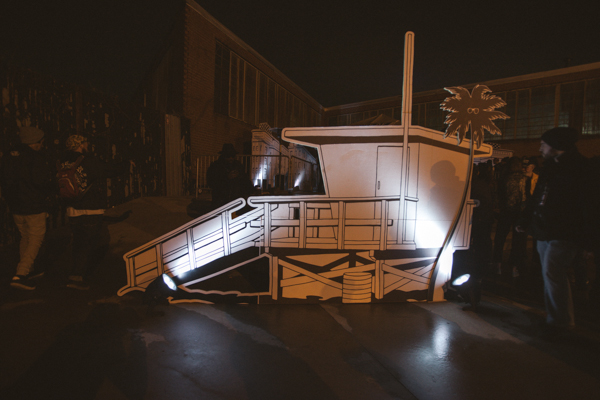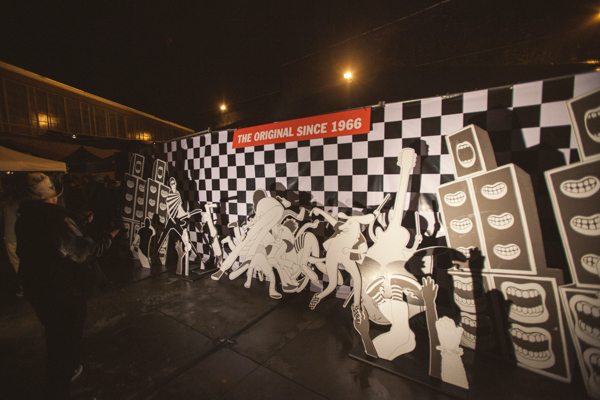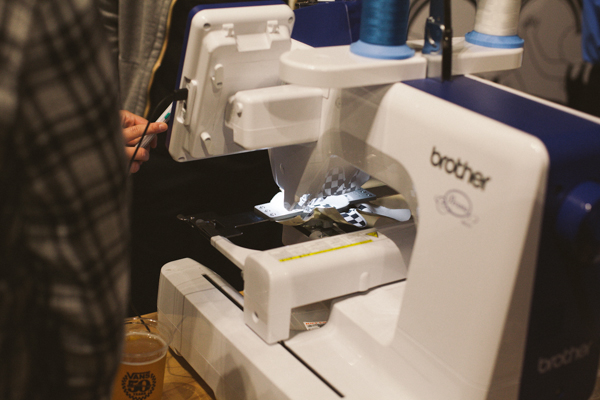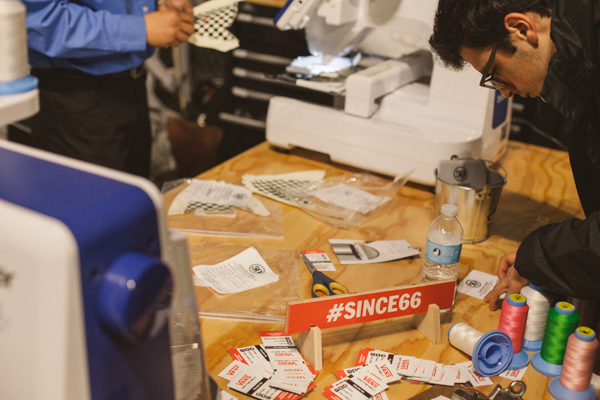 Yeasayer: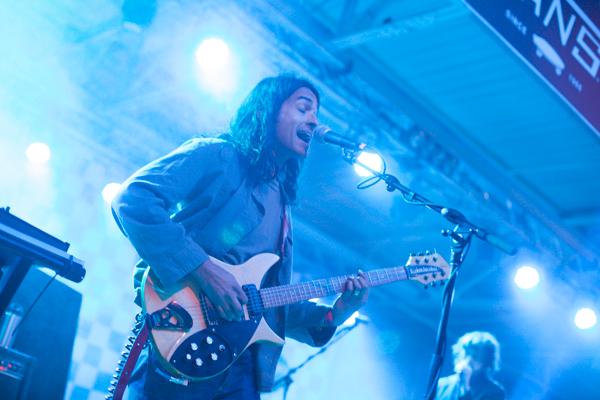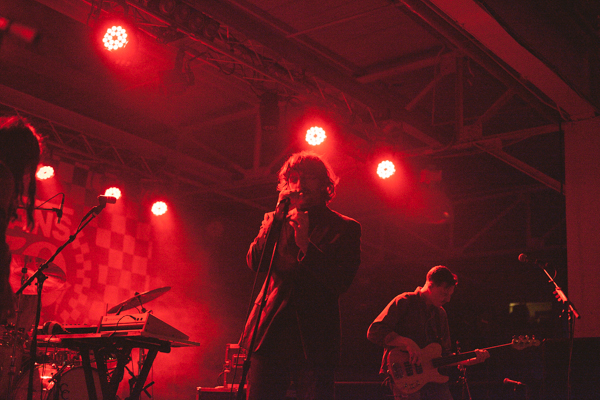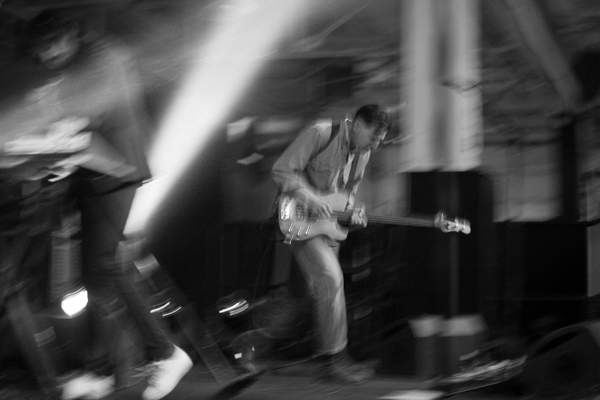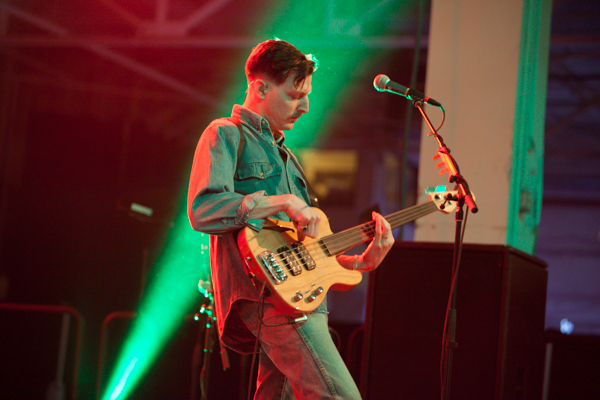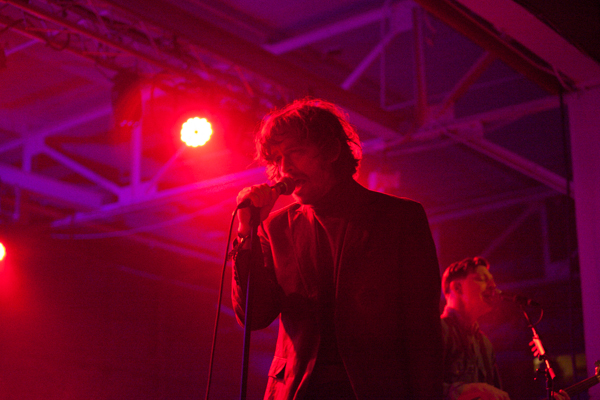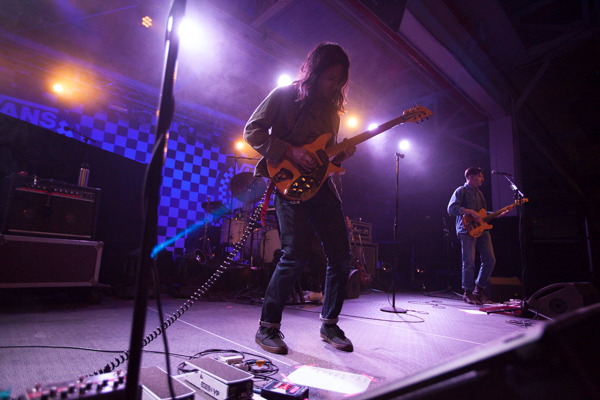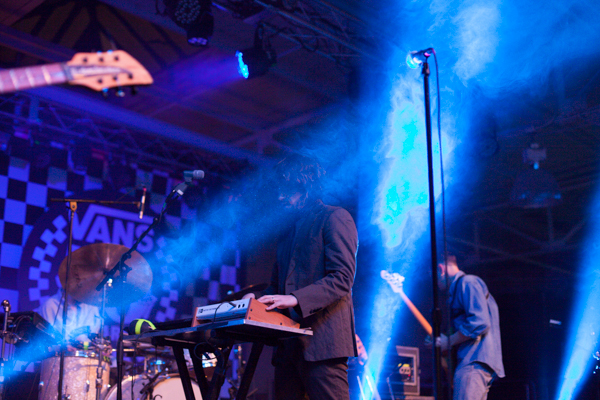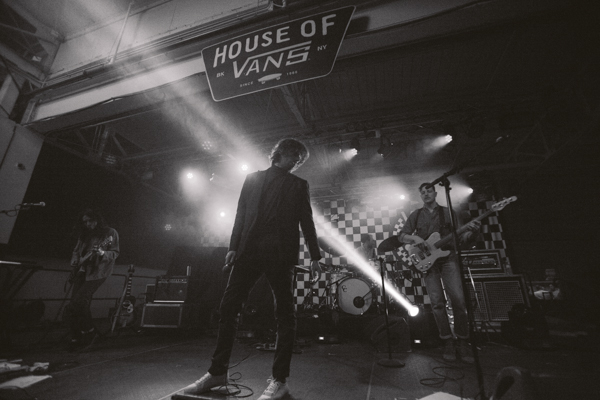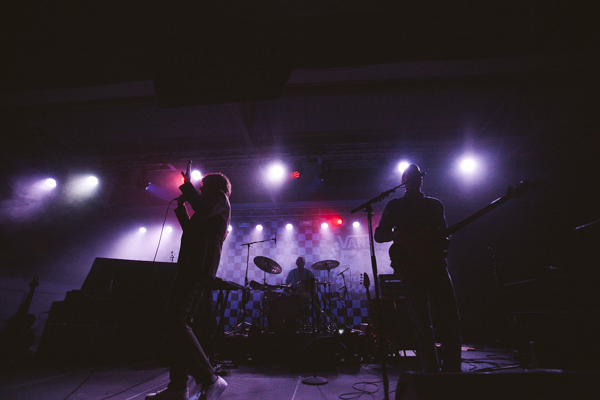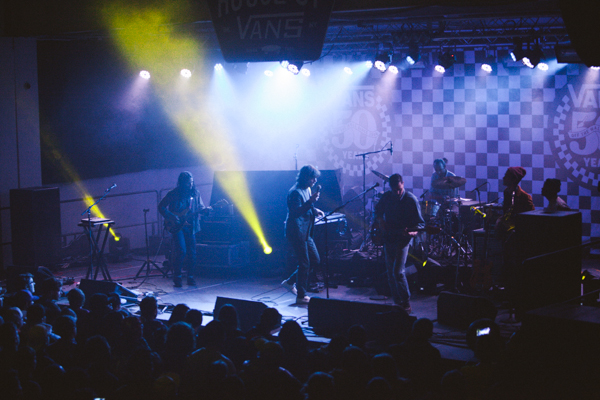 Nas: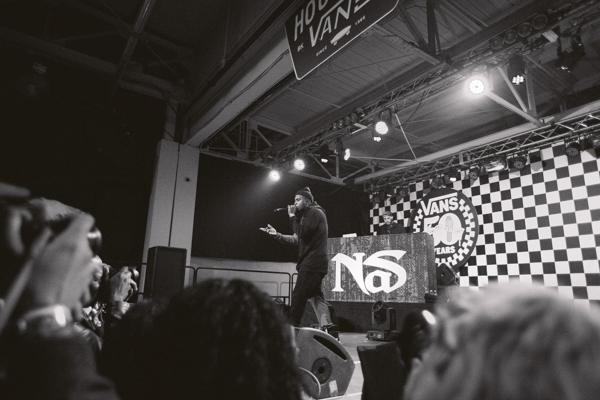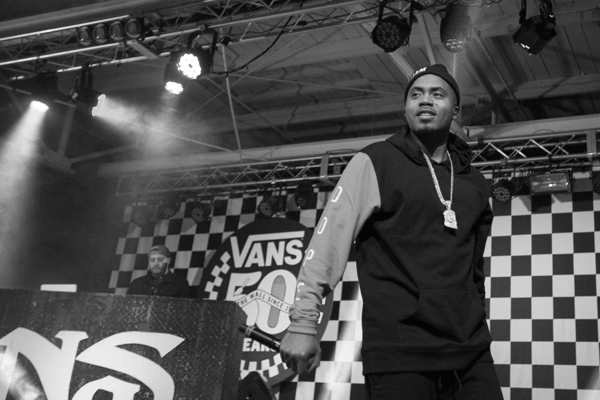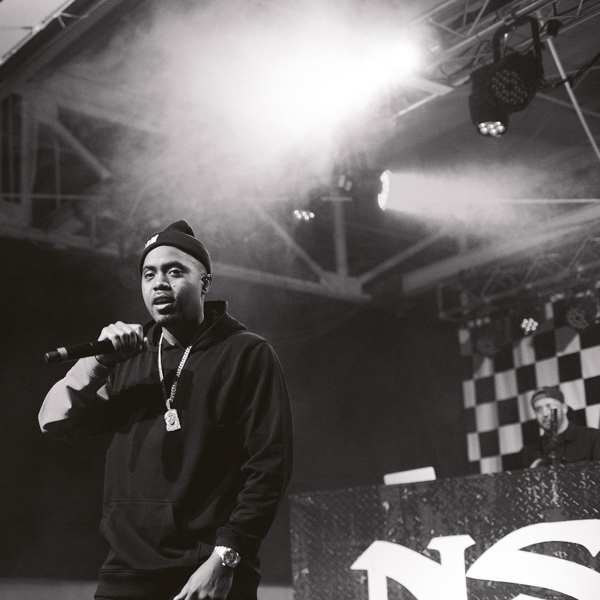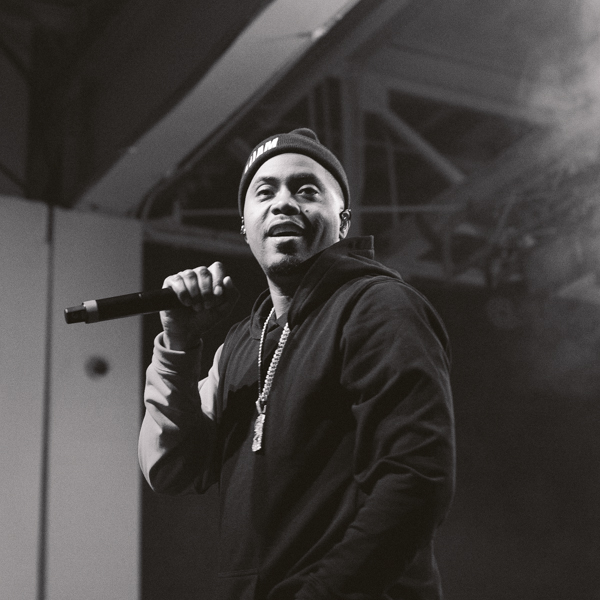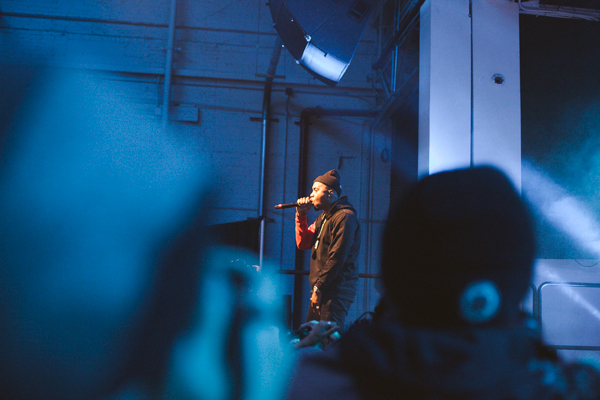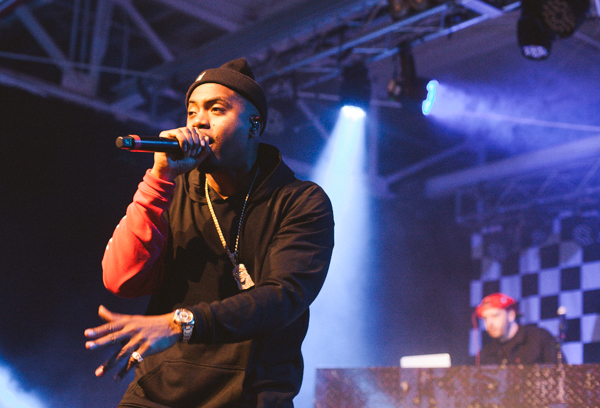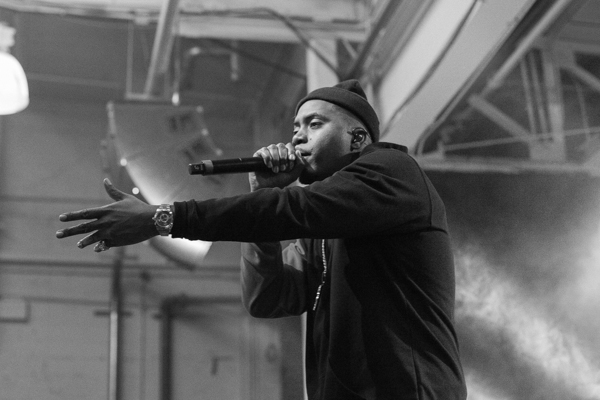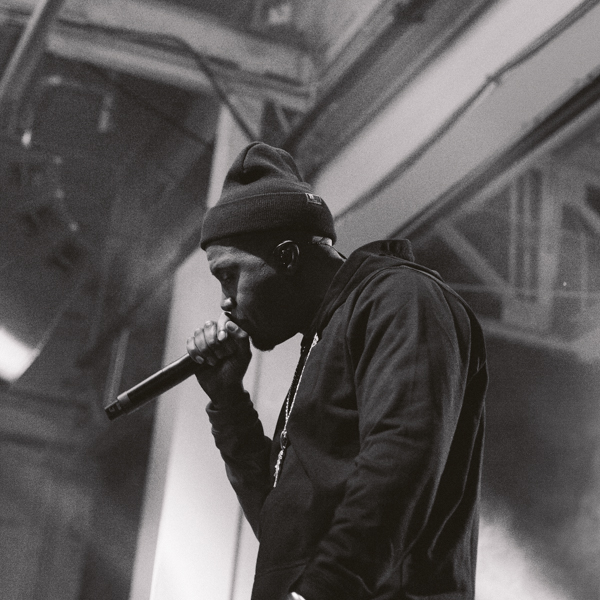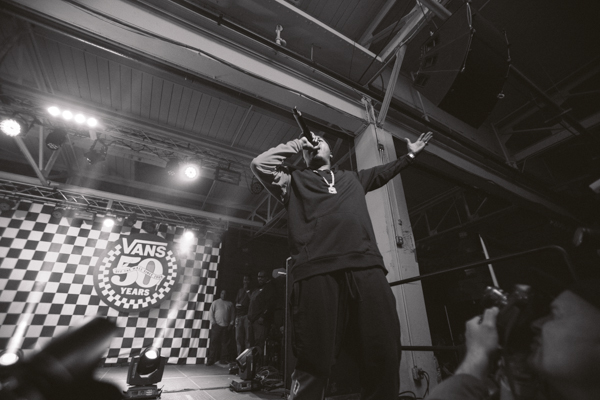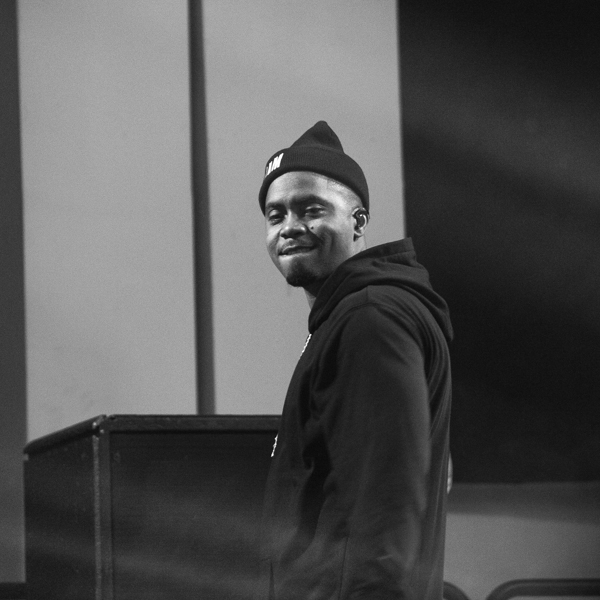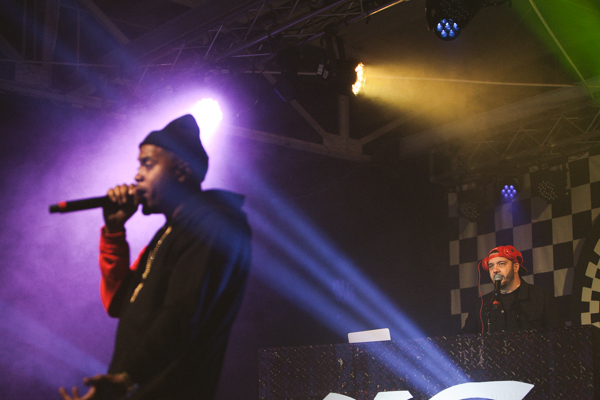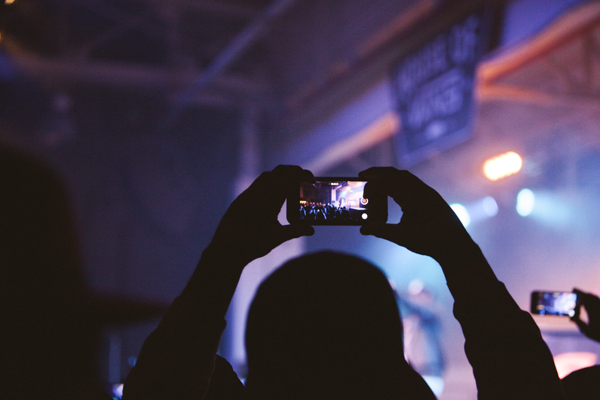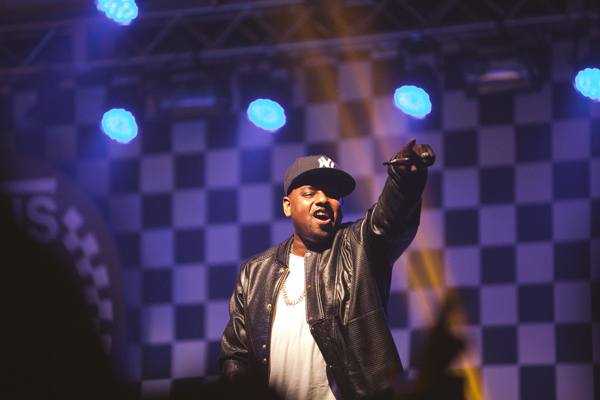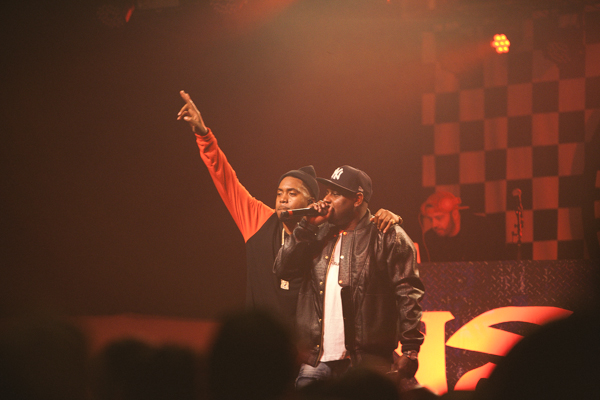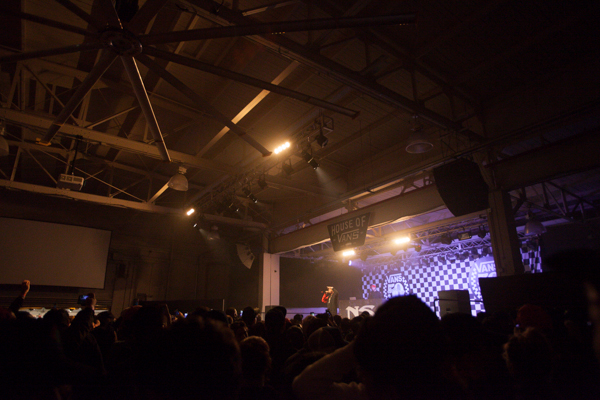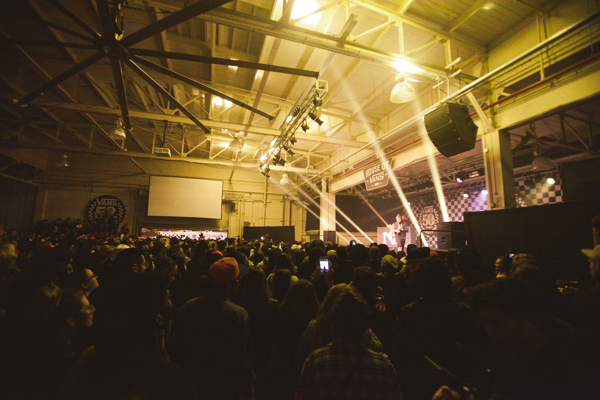 ---
Join the conversation