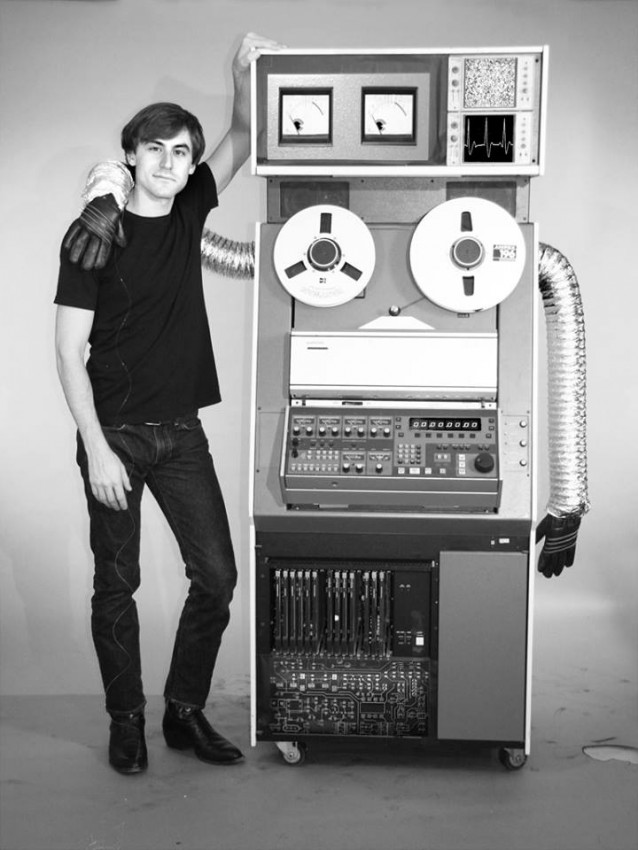 It's not that often that I am able to share local artists from Rockland County, which makes me excited to share the work of Sam Seeger with you guys today. You may remember a post we did last year about his previous band Man From Glove. Since then, he's started his journey as a solo artist, recently releasing a solo EP of his own entitled Coffin Fashion. So he's not new to scene, but maybe his journey as a solo artist is new to you.
It doesn't take long for Sam to impress on the EP, with opening track "Drumbeat of the Apocalypse" flashing some serious riffs, very much in the league of Jack White's early days with The White Stripes. Second track "Empty Mind Man" is rooted in classic rock influences, but separated by the unique personal stamp that Sam is able to give each performance. "Advencha!" captures the glorious crunch of 90's era Beck, showing Seeger's incredible range and ability to tackle many forms of the genre with relative ease. There's some impressive guitar work on his EP, combined with the drumming of Rosie Slater of New Myths combining to create a mature and impressive effort, one that deserves some serious attention.
The full EP is able to purchase (and stream) over at bandcamp. I've embeded a stream of "Drumbeat of the Apocalypse" below, as well as a cool interview clip with Sam put together by Fuck The Warm Sound. Enjoy both below.

"Drumbeat of the Apocalypse":
Interview:
---
Join the conversation