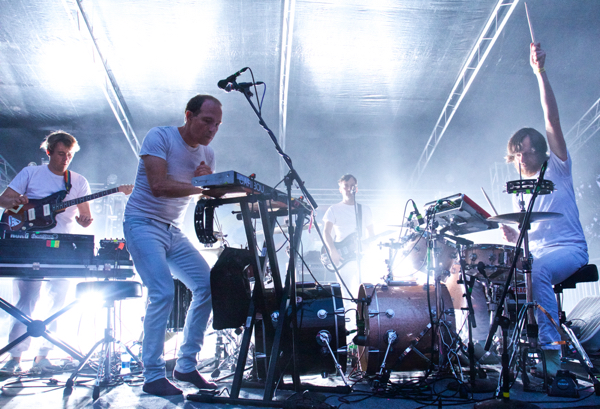 For all the great bands I'm lucky enough to see living in New York, there are still a few bands that just happen to allude me. For a long time, Caribou, the forward-thinking project of Canadian Dan Snaith, were one of those acts I just never could never catch whenever they rolled through town. I was finally able to cross them off the list over the summer when they played a free show at East River Park on August 6 as a part of the city wide SummerStage series.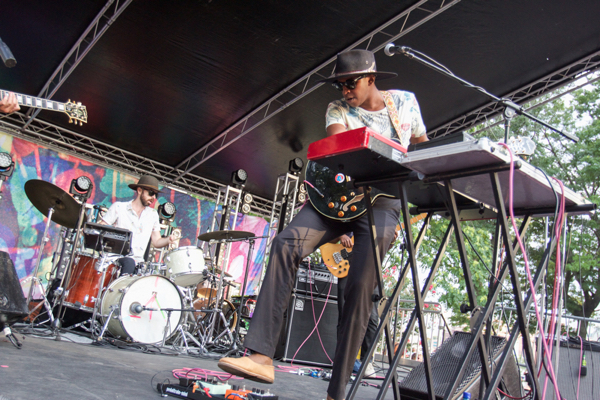 It was a night of firsts, as not only was it my first time ever catching a show at the lovely East River Park amphitheater, but it was also my first time seeing opener Sinkane. The DFA signee makes music that isn't limited to one genre or classification, touching upon dance, jazz, and funk rock all rolled up into one. It makes sense that he was opening for Caribou, as both acts are able to borrow from multiple genres and turn it into something that is very much their own. They had no problem winning me over, as well as the rest of the fans huddled into the packed amphitheater, eager to see Caribou.
Throughout his impressive career as both Manitoba and later Caribou, Dan Snaith has kept his sound exciting and fresh. No genre is off limits, and there isn't any experiment that has failed him yet. I was excited to see the recreation of his material in the live setting, excited to see how it all would translate in the outdoor arena. To the surprise of now one, it all translated extremely well.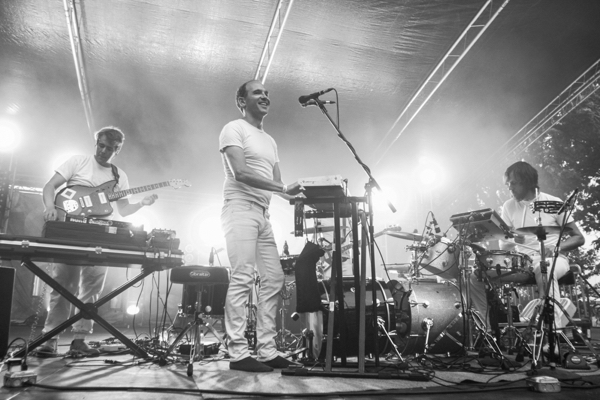 The 9-song setlist dabbled into select highlights from each era of Caribou, delivering a thunderous punch that turned the Amphitheater into an outdoor dance hall. Guided by the simple but effective bright light show, their set was perfect for a warm summer night. It was glorious to finally experience epic moments like "Odessa," "Sun," and "Can't Do Without You," sounding every bit as grand as they were always intended.
Find some photos from both Caribou and Sinkane's sets posted below.

Caribou Setlist:
1. Our Love
2. Silver
3. Mars
4. Bowls
5. Jamelia
6. Back Home
7. Odessa
8. Can't Do Without You
Encore:
9. Sun
Sinkane: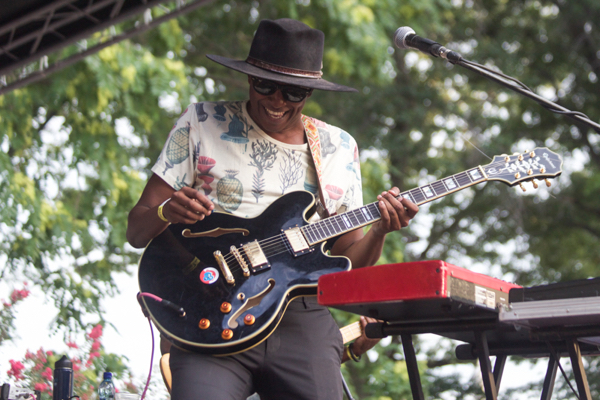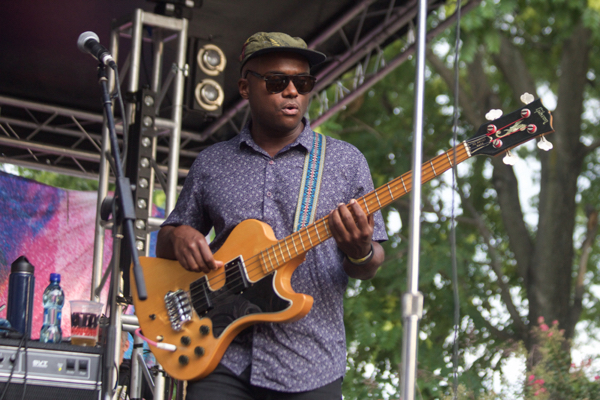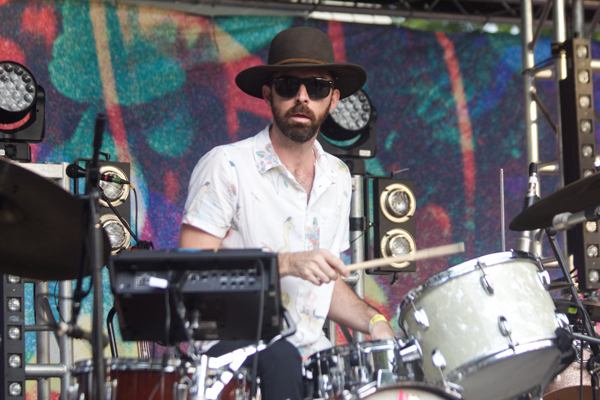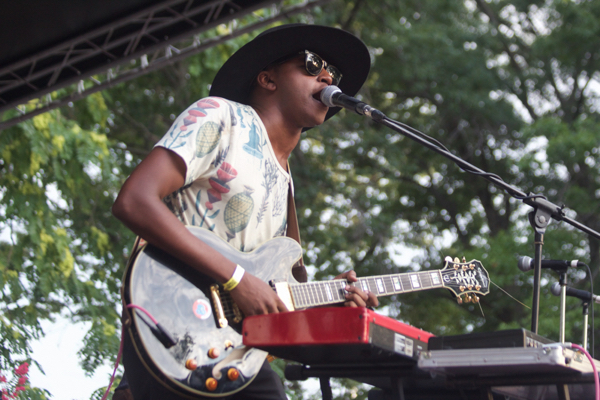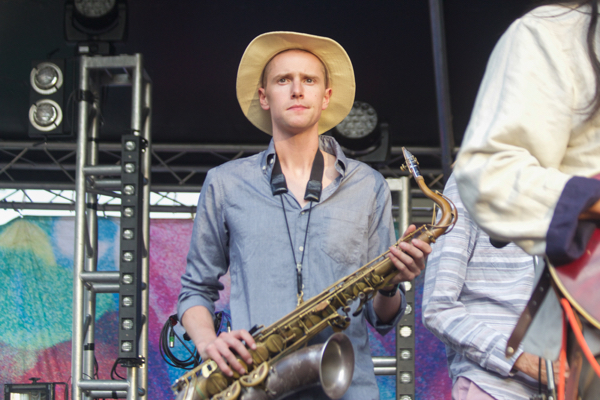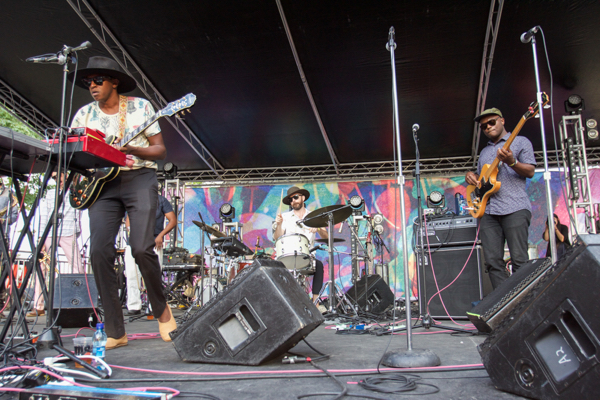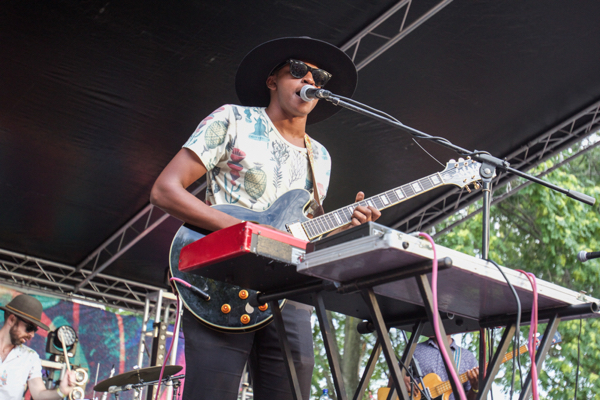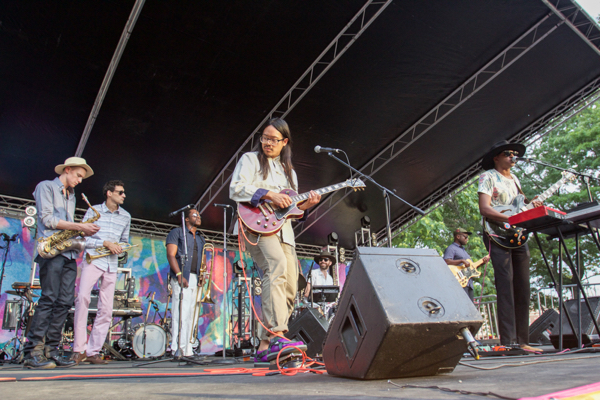 Caribou: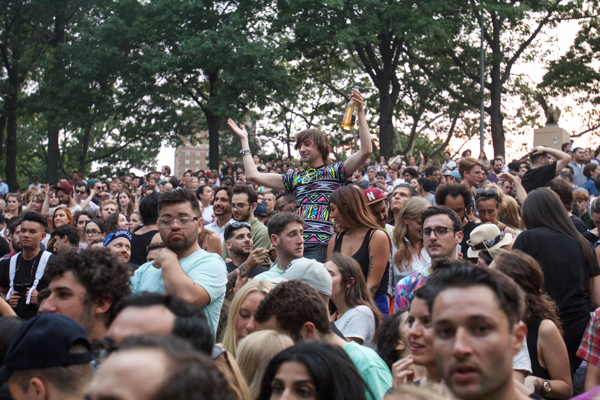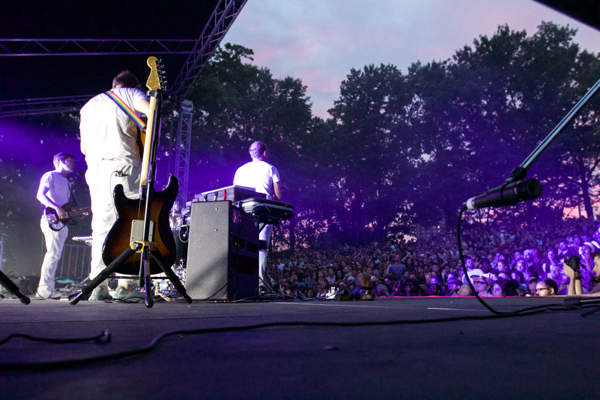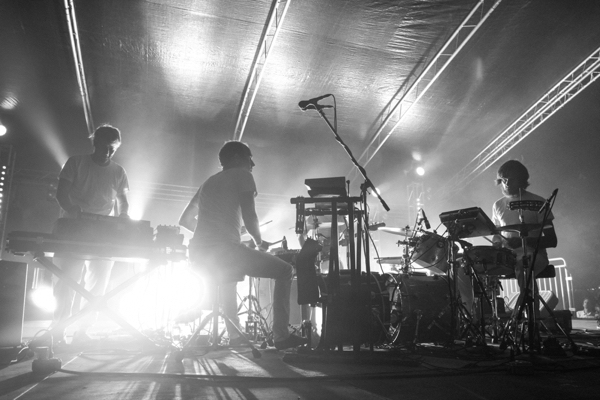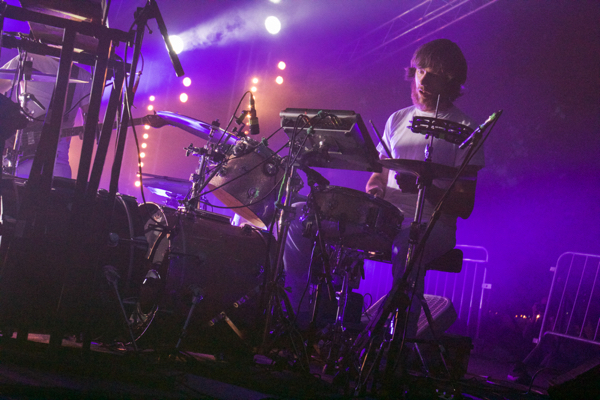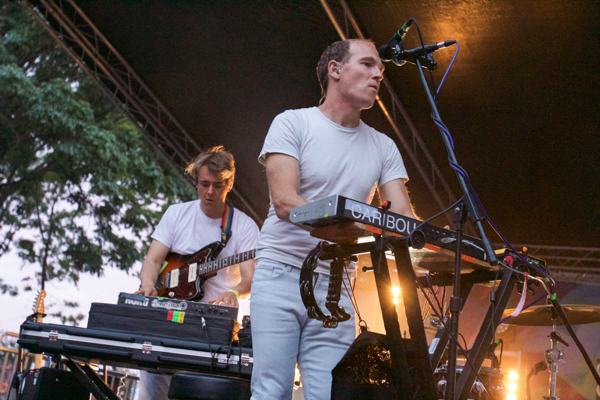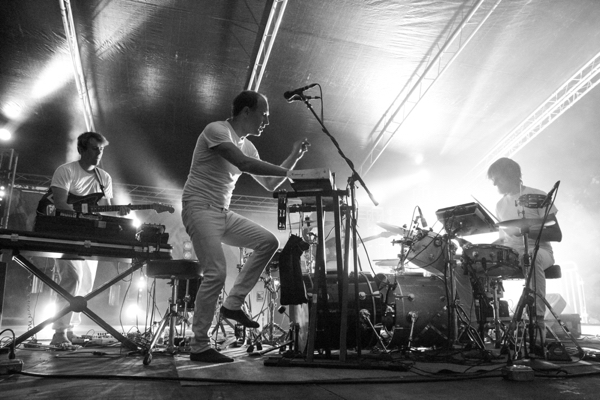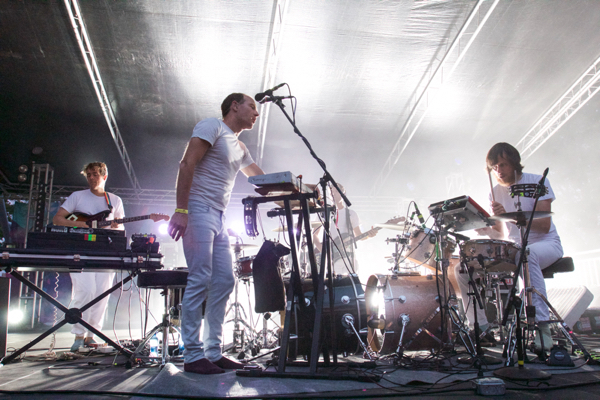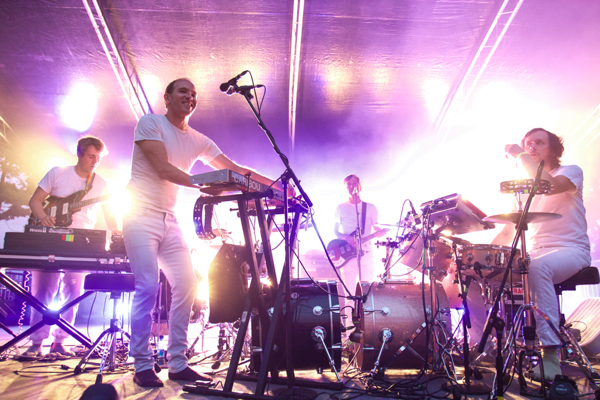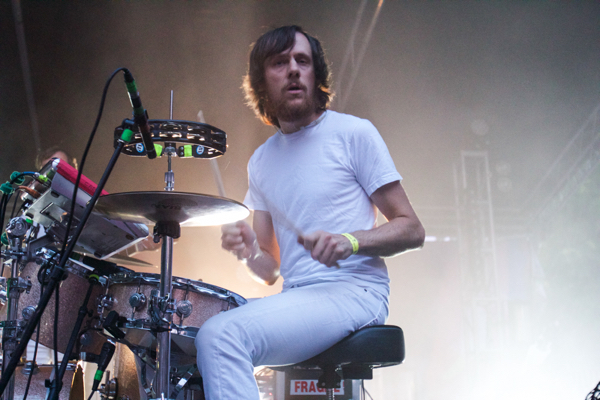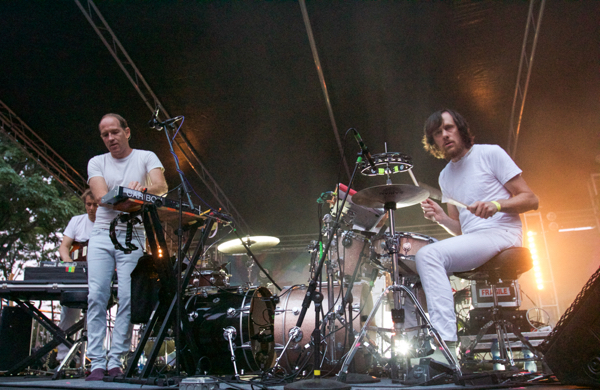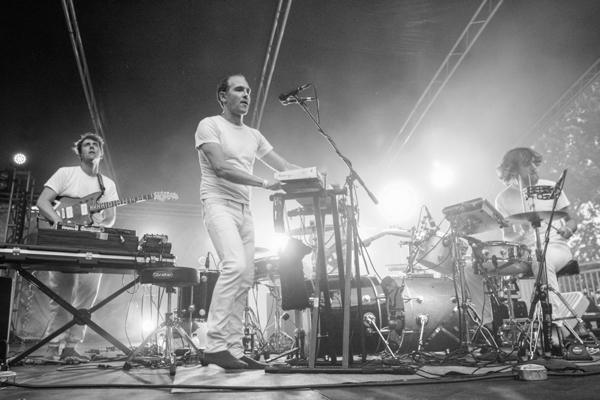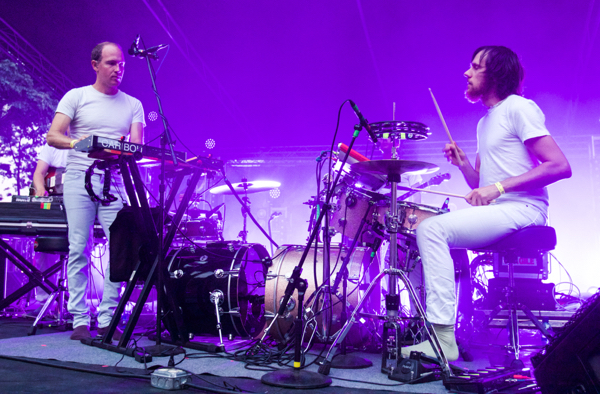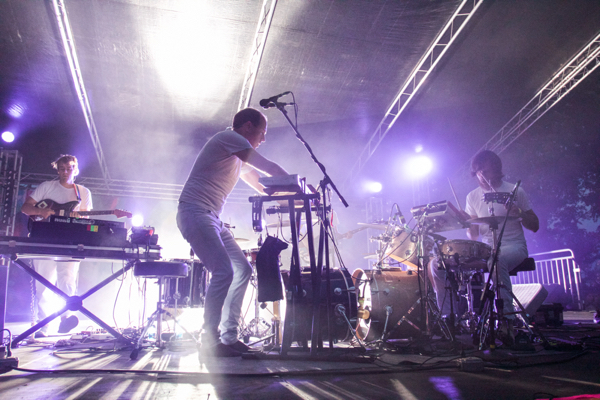 ---
Join the conversation