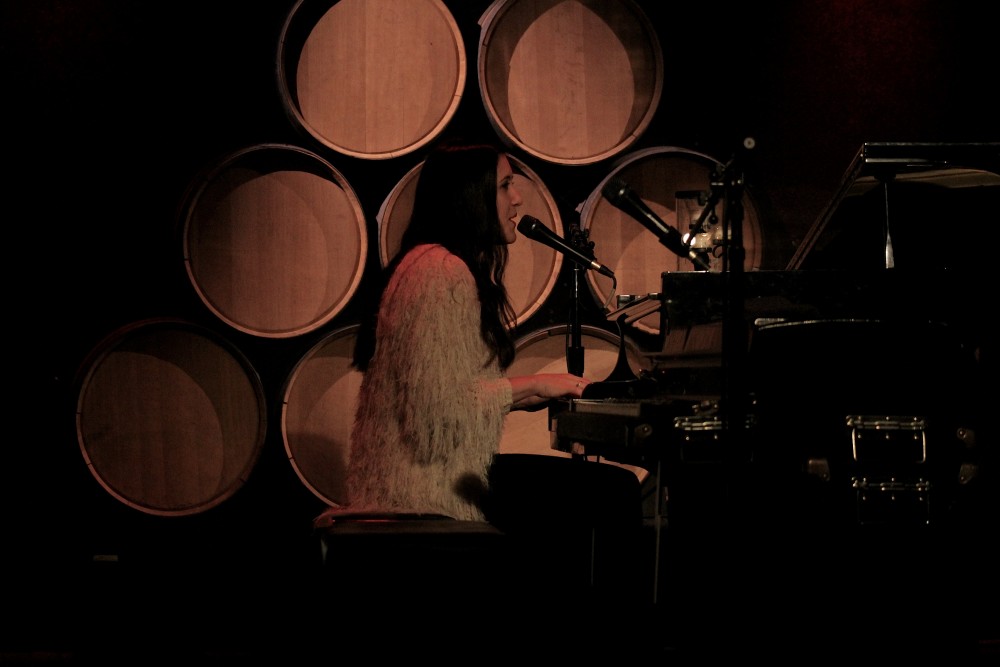 Ask a random person to name three Vanessa Carlton songs, and many would probably struggle to name more than the song she's most associated with, "A Thousand Miles." I would fit into that category, though I can round out the trio with two of her other hits, "Ordinary Day" and "White Houses." While I love all three of those songs, as a teenage boy with a twin sister, I never specifically sought out her music, but kept myself familiar enough with the basics.
But Vanessa Carlton is so much more than those popular songs. Those are over a decade old, and with five studio albums out (including her latest release, Liberman, from October of this year) she has a rich discography that showcases her evolution from those early days. On Tuesday, December 1, Carlton played the second of two sold-out album release shows at Manhattan's City Winery, and I got to see firsthand just how deft a musician and performer Carlton really is.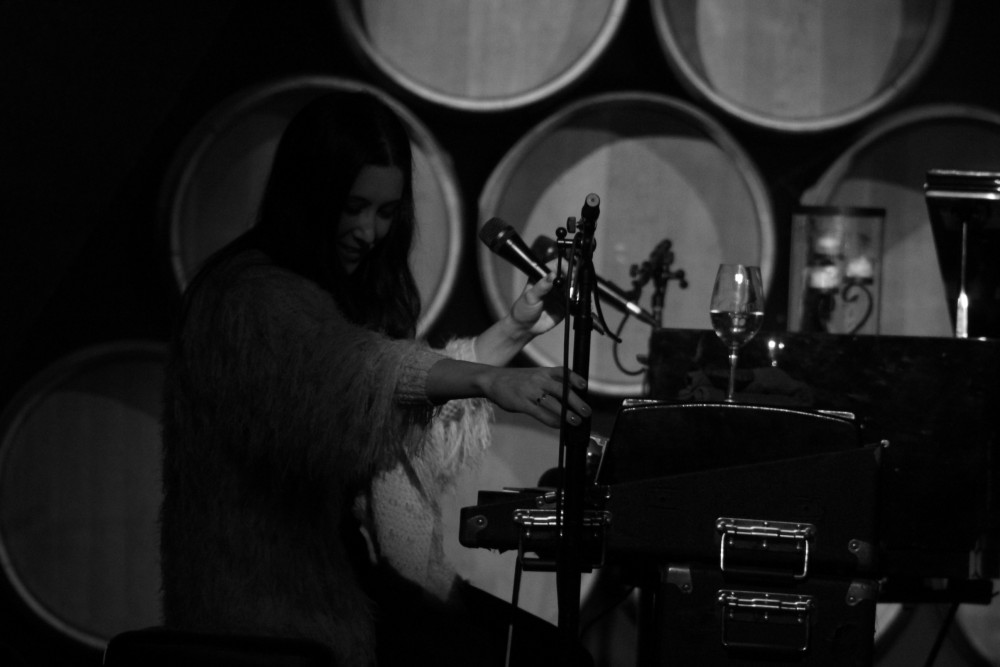 Carlton's stage setup was almost as basic as it could possibly be. Violinist/guitarist Skye Steele was the only other musician accompanying her (until a special guest who I'll get to later). Through looping and recording, the two of them were able to deliver so much depth to all the songs that required it. Steele on more than one occasion looped several different parts on both instruments during the same song while working the Abelton, which was incredibly impressive.
But all of that was secondary to how great Carlton's voice sounded. It feels like her voice has only gotten better since she first came onto the scene. Carlton brings her beautiful lyrics to life in an extremely expressive way. Even if she wasn't a pianist, she would be able to captivate an audience with just her vocals alone. I knew her voice was great, but I didn't realize just how great until I saw it in this kind of setting. It's something you really need to experience to gain a full appreciation for.
On top of how musically satisfying the show was, it was just as aesthetically pleasing. Carlton was extremely warm and engaging throughout the show, sharing stories of inspiration and getting personal with the crowd. She's just as good a storyteller during her banter, as she is with her songs. Carlton had amusing tales (like her brother's uncomfortableness with a certain part of the song "White Houses") and deeper ones. She talked about the inspiration behind her newest album, that her grandfather's real last name was Liberman and that she didn't learn this until she was 26. His paintings, particularly a colorful nude, influenced her greatly during the writing process, as did the new events in her life: her marriage to Deer Tick's John McCauley, a baby girl, a new home in Nashville. All of this added new dimensions to Carlton as a musician, and she was happy to share the details with us.
Midway through the set, McCauley joined her on stage and played four songs with Carlton. The first, "Operator," was described by Carlton succinctly as "Older woman, bad influence." Then they played "Matter of Time," which McCauley converted from piano to guitar for the betterment of the song that possesses a distinct Deer Tick vibe. Next was a lullaby for their daughter Sid called "River," followed by their first official collaboration, the Deer Tick duet "In Our Time."
After McCauley's cameo, Carlton finished strong with an amazing rendition of "A Thousand Miles" which made my hairs stand upon the flutter of that unmistakable piano melody. Finally, she dedicated her song "The Marching Line" to Paris. It was a set that mixed new with old, to create a much clearer picture of who Vanessa Carlton really is. She's not tied to any one song from the past. She's still finding new parts of herself to convey in her songs, and it doesn't seem like she's going anywhere anytime soon.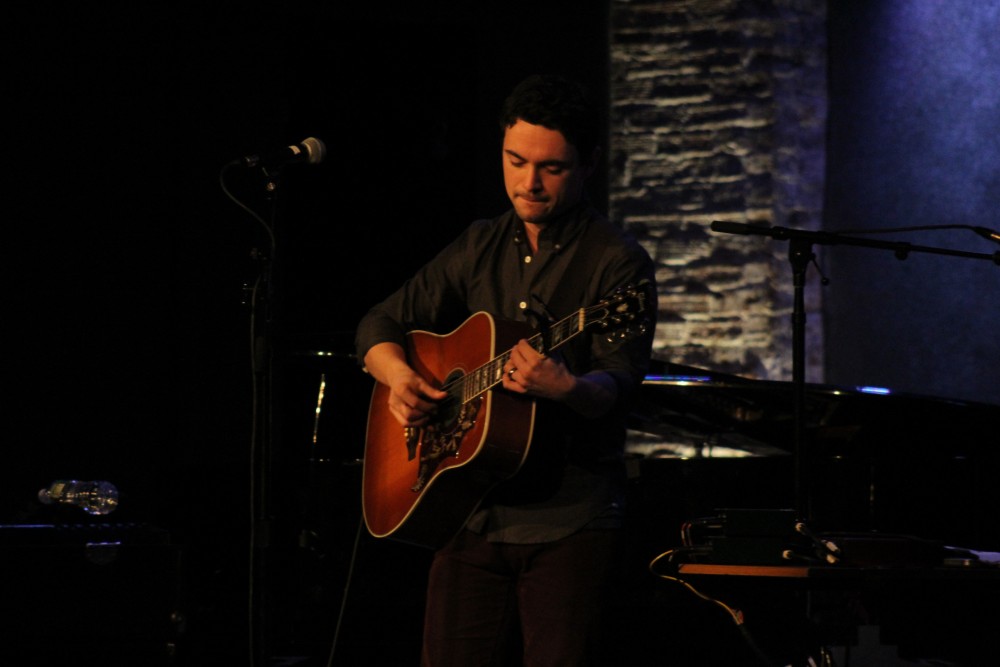 Opening for Carlton was Joshua Hyslop, a talented singer/songwriter out of Vancouver, B.C. These two shows at City Winery represented his first shows in New York City, and opening for Vanessa Carlton isn't a bad way to make an introduction. Hyslop  has only been playing professionally for four years, but he is finding his footing rather quickly. When you possess a voice like his, it's not hard to understand why. Hyslop has an incredibly tender voice that just floats over his wistful guitar. Though his set was short, he put plenty of heart into the songs he had, and he made a positive impression on the packed house there to see Carlton. I can guarantee this won't be the last time Hyslop plays in the Big Apple.
Check more photos of both Vanessa Carlton and Joshua Hyslop below. The pair are still touring throughout the U.S. For ticket information, visit her website.
Joshua Hyslop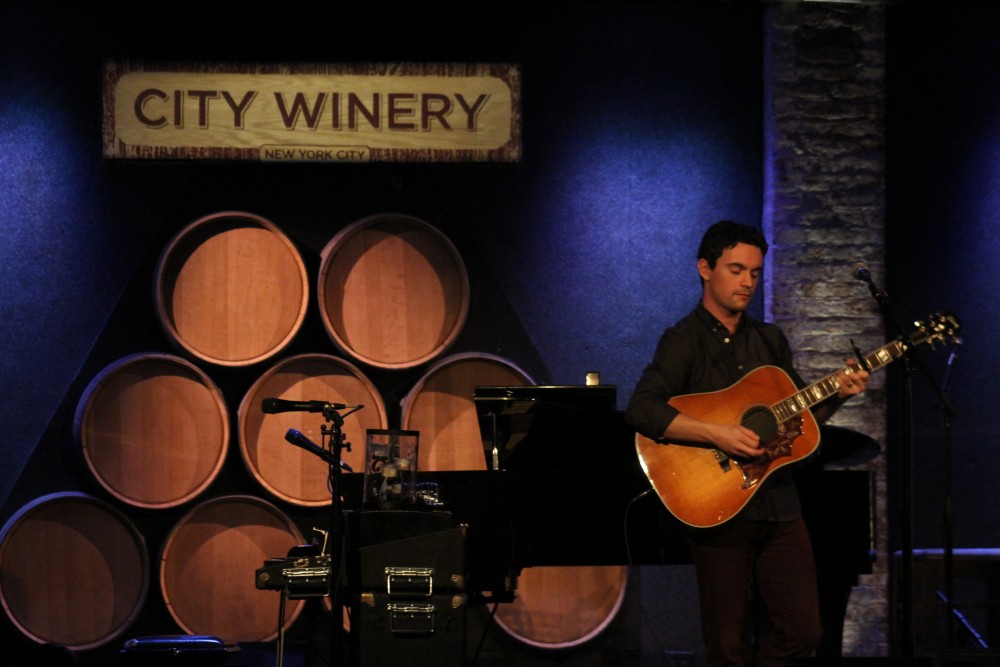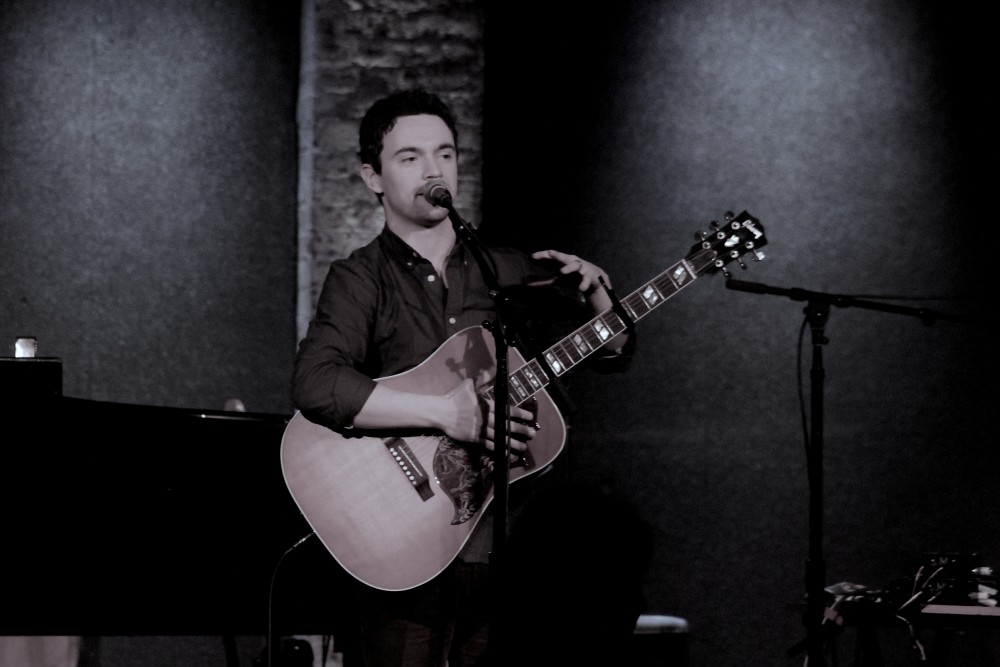 Vanessa Carlton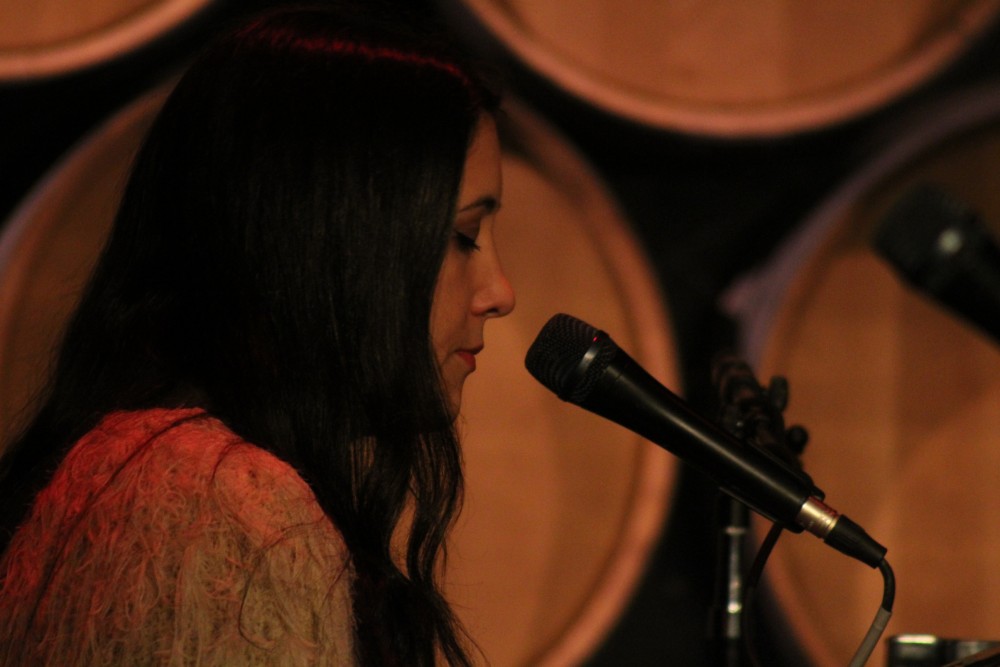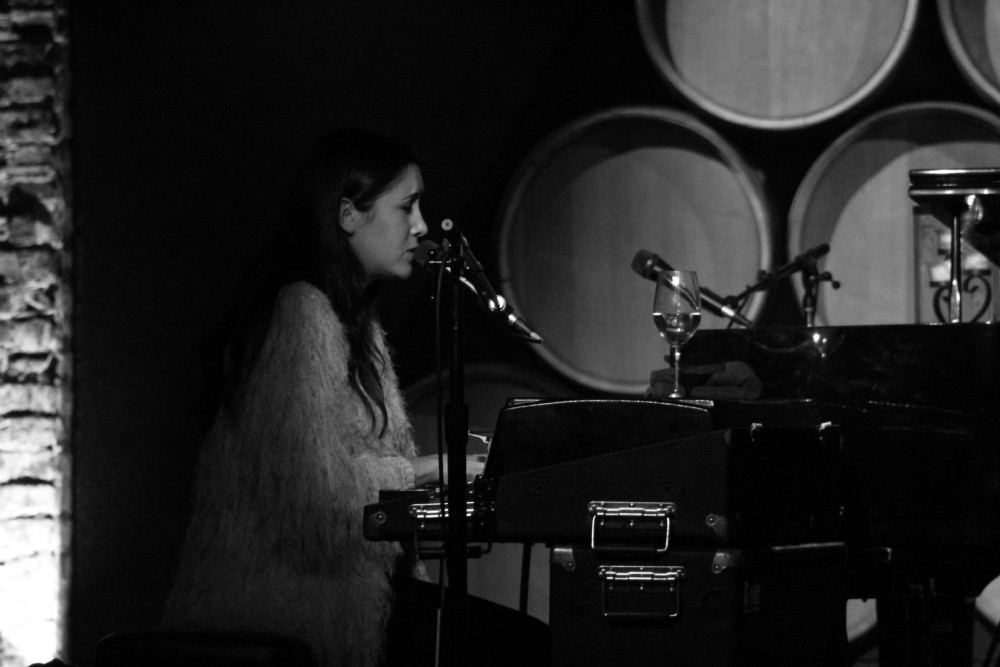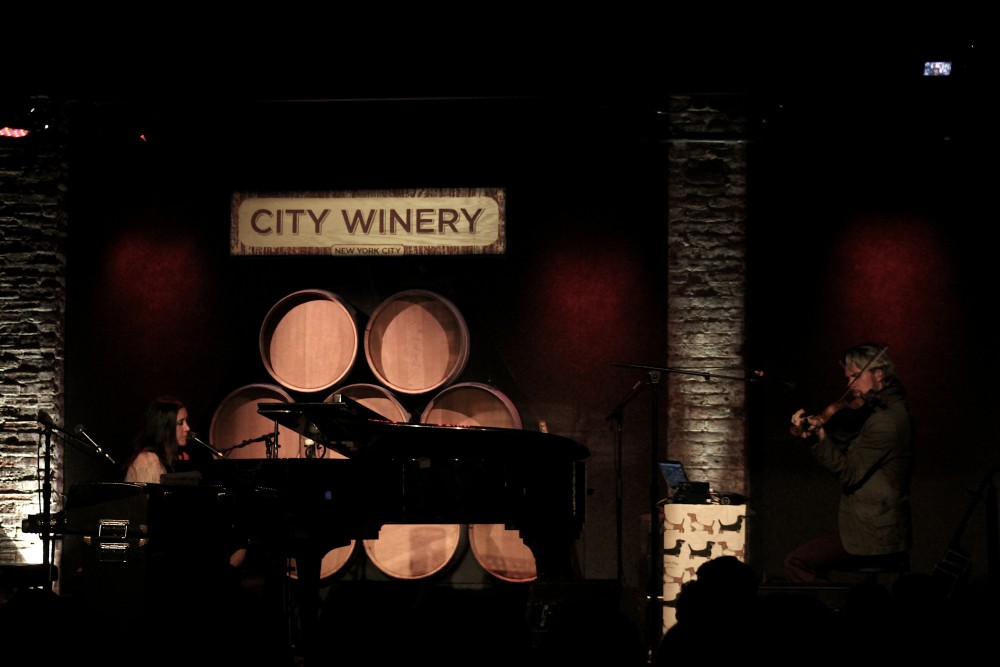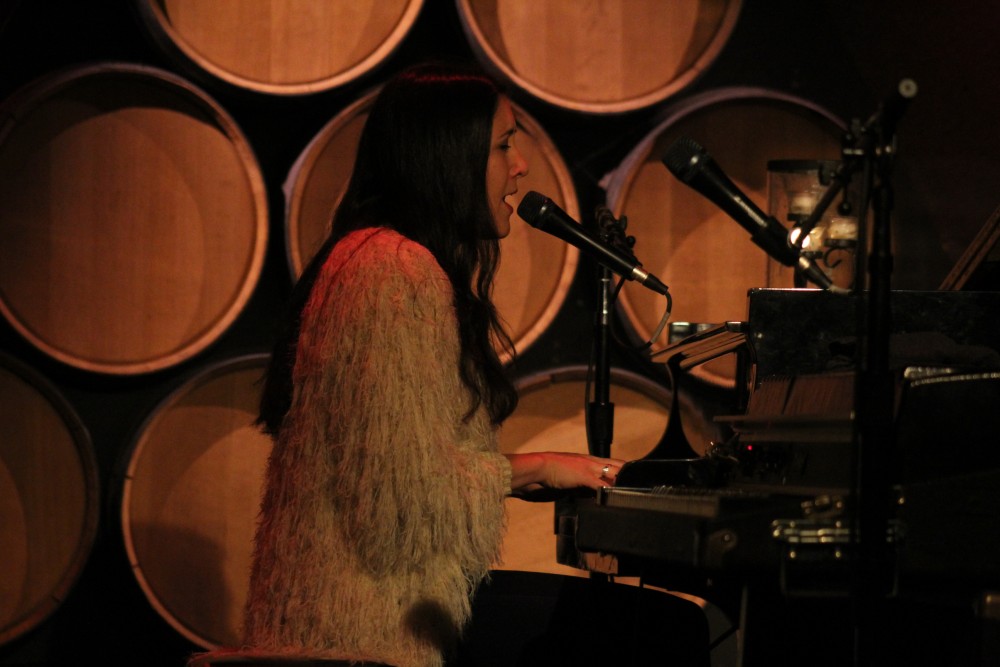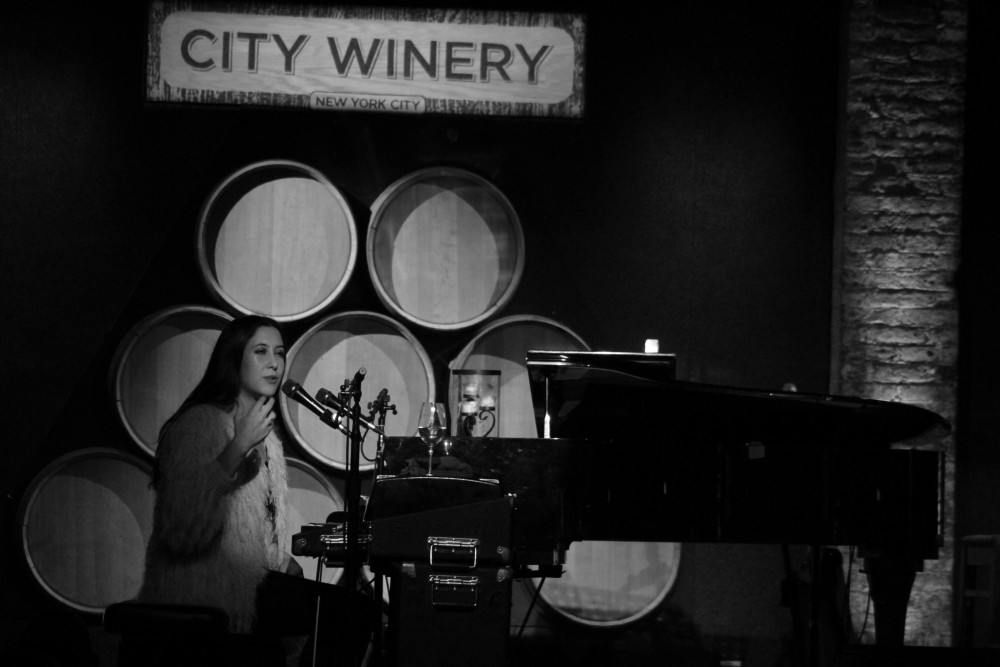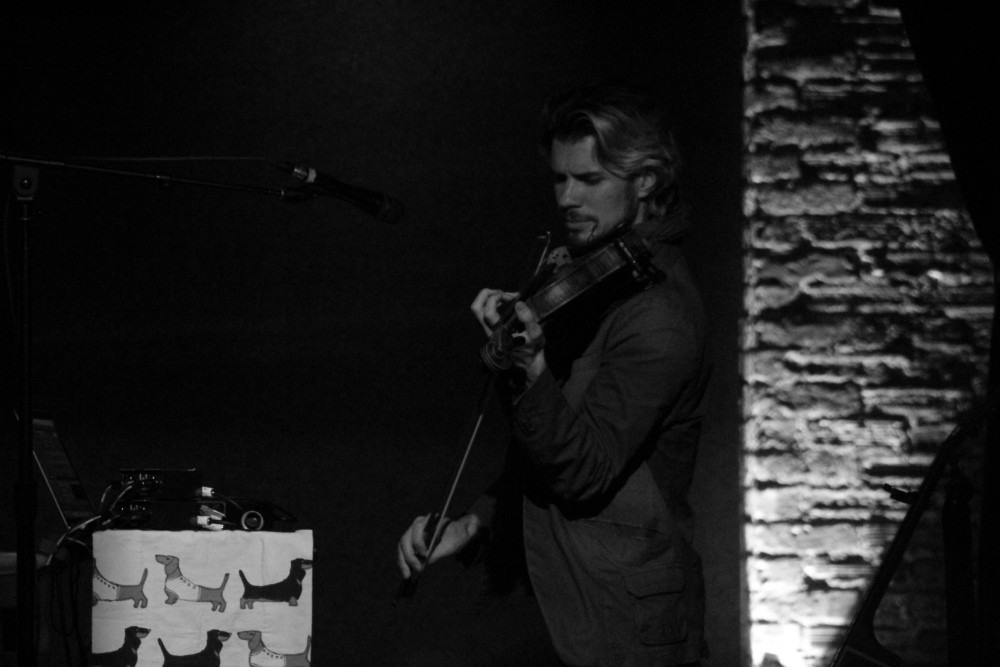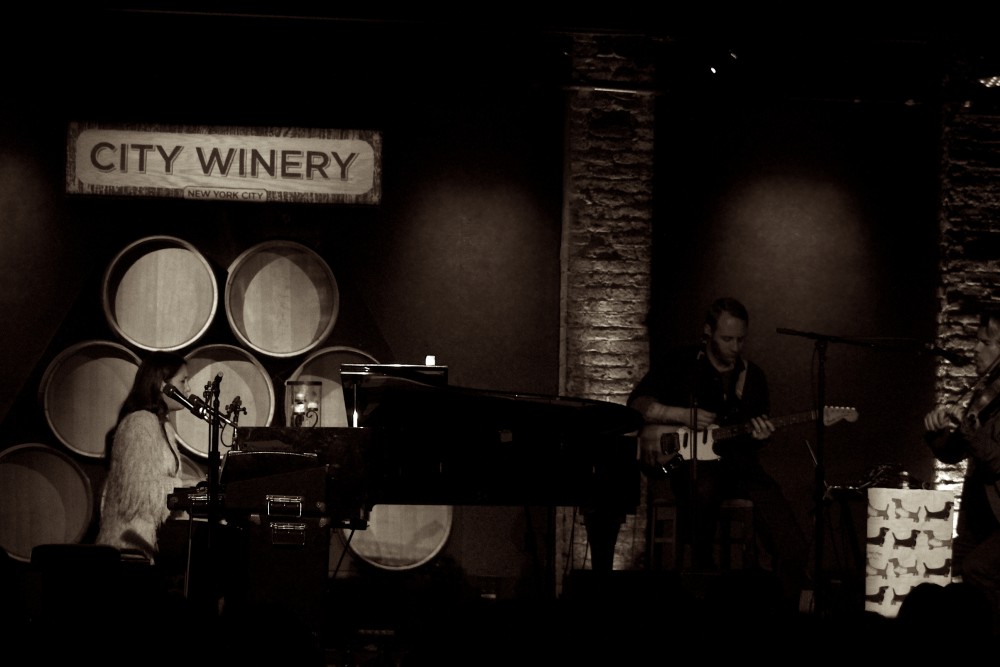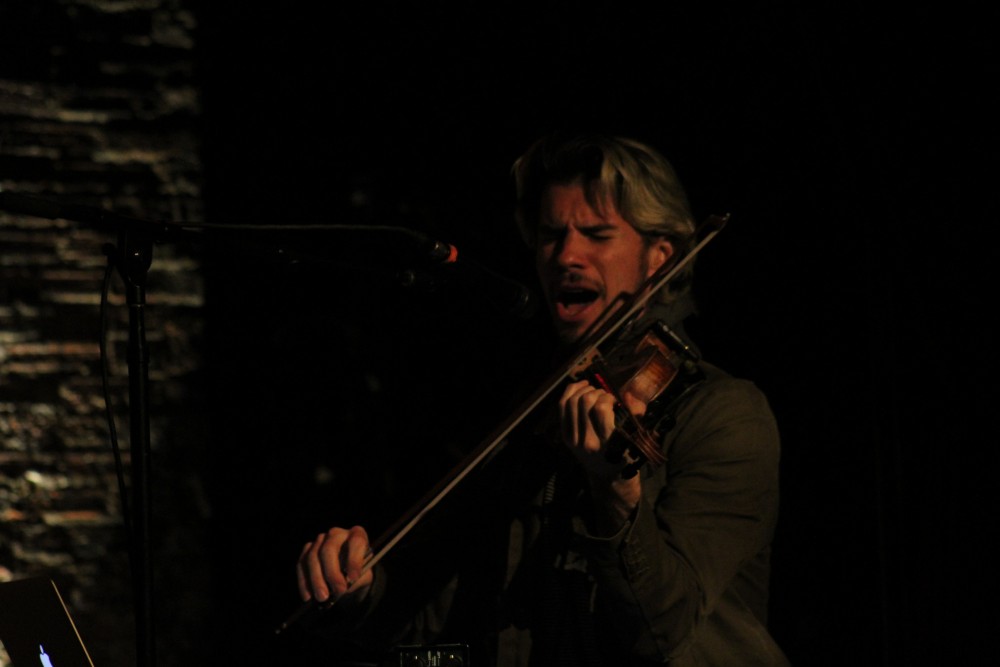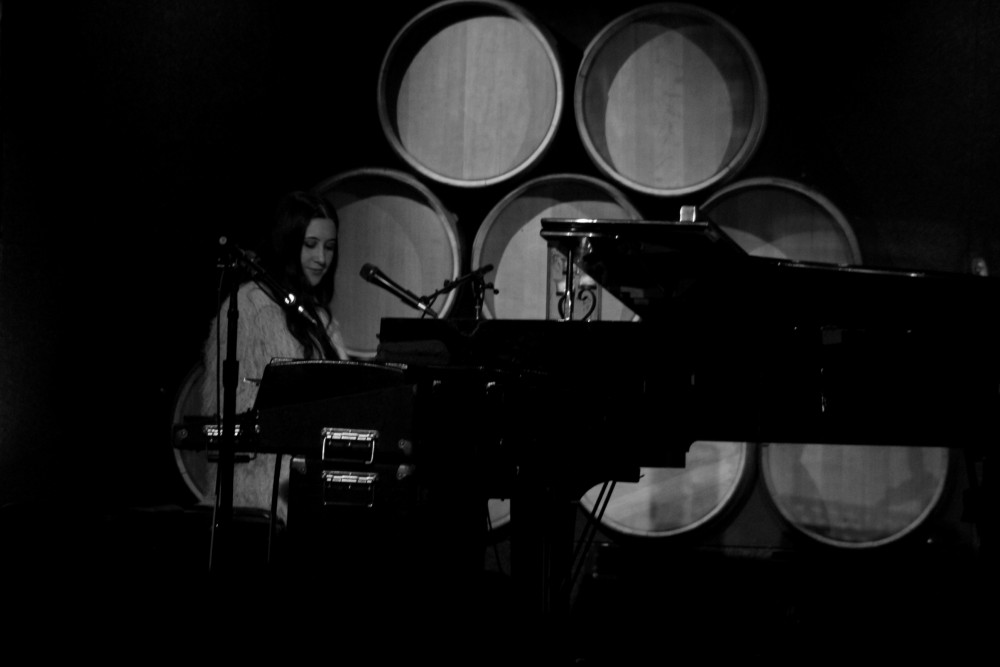 ---
Join the conversation