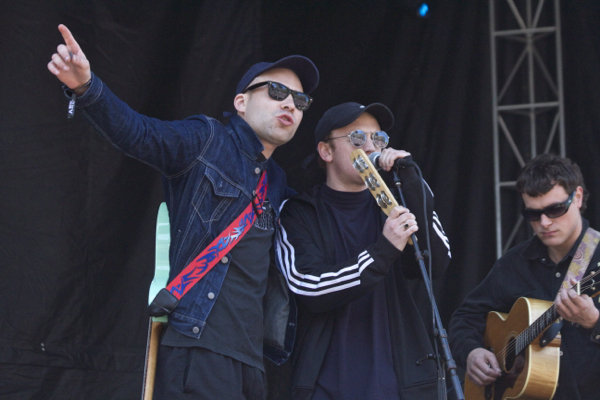 Kicking off the second day of Boston Calling was a set from rising Australian rockers DMA's. My introduction to the band came last fall when they played a much smaller set at Fader Fort during CMJ. Instantly their connection to Brit-rockers like Oasis came to mind, which isn't a bad thing, if you're a fan. They even channeled the brit-rock look of the 90s, with adidas gear and shades to boot.
They have the live chops to deliver their big songs, and enthusiastically sing along, even if they don't have a microphone in front of them. They played tracks from their debut EP which was released in May via Mom + Pop Music. They also came down to New York for Governors ball last weekend, which we'll have coverage of posted very soon.
For now, find photos of DMA's set at Boston Calling posted below.