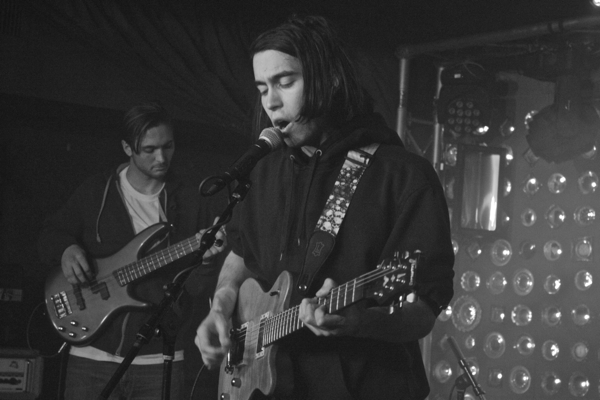 I guess you can say that I'm now addicted to seeing Alex G perform live. There's just something about the Philadelphia-based songwriter that has me captivated and wanting more, no matter how many times I see him live. I certainly couldn't pass up a chance at seeing him at Baby's All Right last Wednesday, especially at the best music venue in New York at the moment.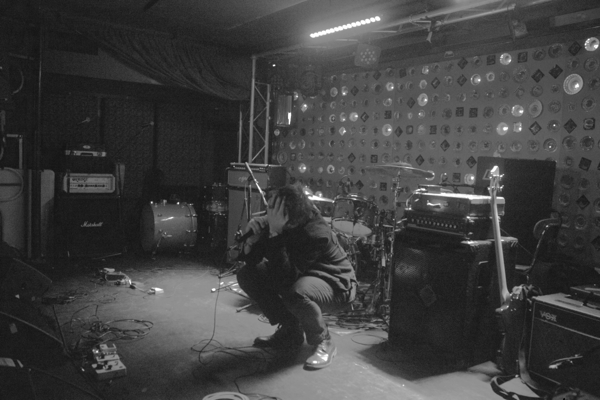 Opening the show was an eccentric and odd but entertaining set from the one man show Brandon Can't Dance. He sang with a deep baritone over looped 80s-influenced backing tracks (sorta reminiscent of John Maus), all while demonstrating some fearless dance moves and showmanship. It wasn't for everyone in the crowd, but it got many fans wild and dancing along with him. You can find his recordings over at bandcamp.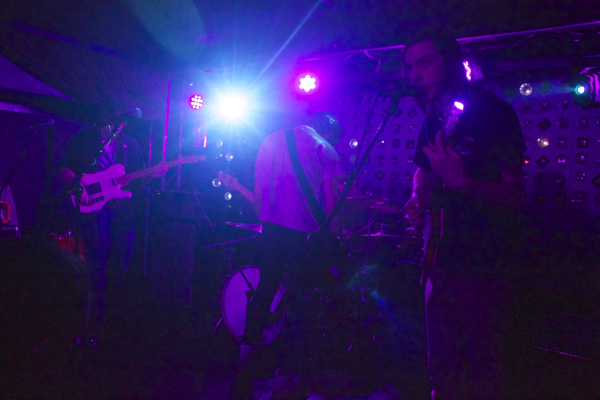 Now based in Brooklyn LVL UP had a rock solid 2014 with the release of their new album Hoodwink'd. I've been trying to catch them live for a while, so their slot alongside Alex G was more than convenient. The four-piece rocked out with a tight set over the very foggy stage of Baby's, with the sunny "I Feel Ok" sticking out as a particular highlight live, just like the album. I do want to catch these guys again soon, maybe at a headlining gig of their own. You can stream Hoodwink'd over at their bandcamp.
The previous two times (at Knitting Factory and Palisades) that I've seen Alex G, his live lineup has changed in some way. This time guitarist Sam Acchione was the only familiar face, with a new bass player and drummer holding down the rhythm section (Alex introduced them as Collin and Cassidy, and then himself sarcastically as Conan O'Brien).
After a loose performance of a new song called "Lookout," the band launched into a tight performance of "Black Hair" that comfortably served as the bands true introduction to the audience, that they were most certainly a perfect addition. He worked into a wonderful new jam called "Bug" that seems destined to be an instant classic, that automatically connection to the audience. I noticed many familiar faces in the young crowd, not surprising as Alex G already has a strong dedicated army of fans that know every word and will prove it when they're singing along with him live.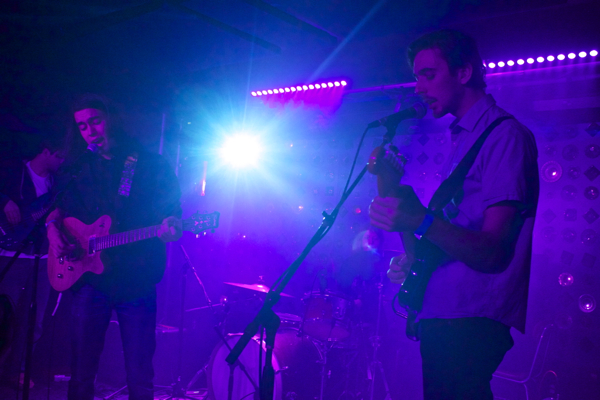 While performing Alex G is locked in and focused, but in between songs his goofier side shines through, with funny comments about his "permanent shit eating grin" and how the back of baby's stage "it looks like those are ash trays," which the sound guy responded to over the stage PA "they are ash trays." It was a hilarious shared moment between everyone involved, right before "Forever," which got arguably the best reception of the night next to other fan favorites like "Harvey." I was surprised that he didn't return to perform "Change," but with such a strong set of song after song, I have no right no complain.
Alex G Setlist:
1. Lookout
2. Black Hair
3. Bug
4. Wicked Boy
5. Mary
6. Icehead
7. Boy
8. Forever
9. Master
10. Harvey
11. Sorry
12. After Ur Gone
13. Hollow
Brandon Can't Dance: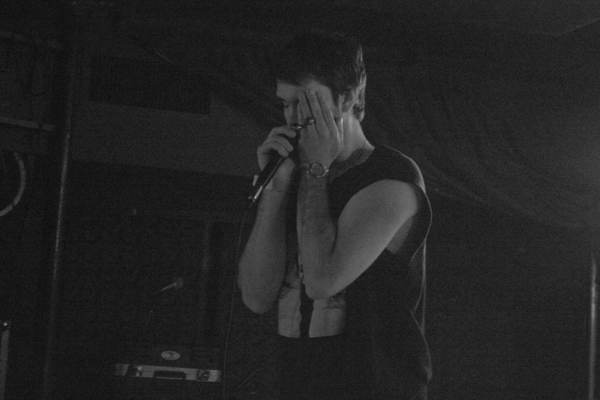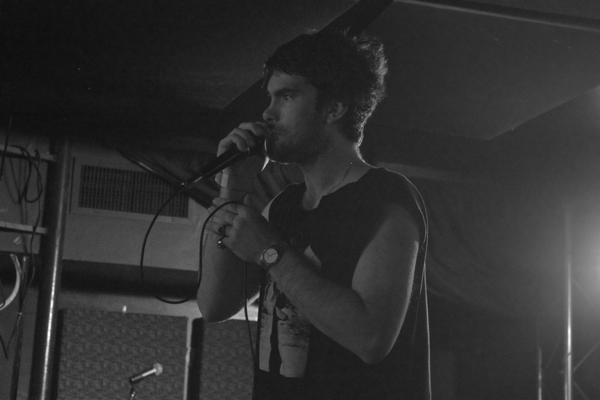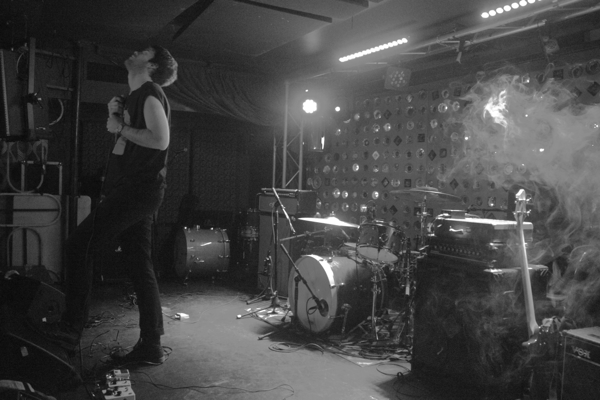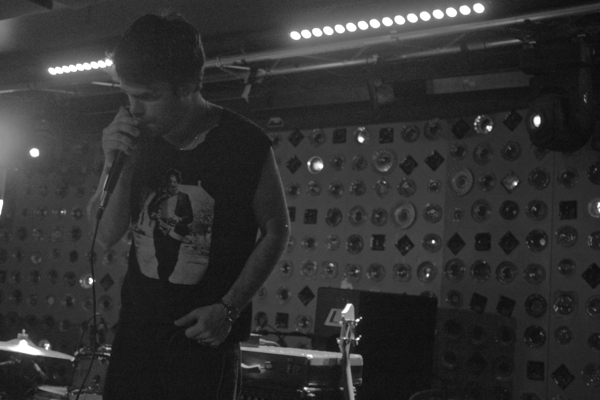 LVL UP: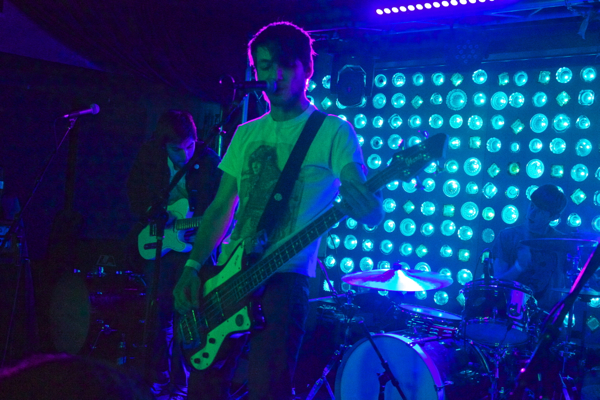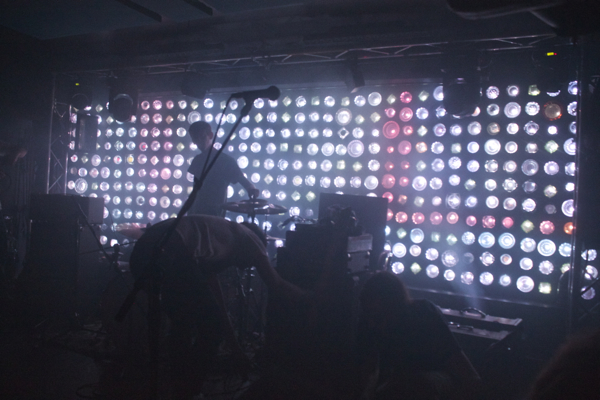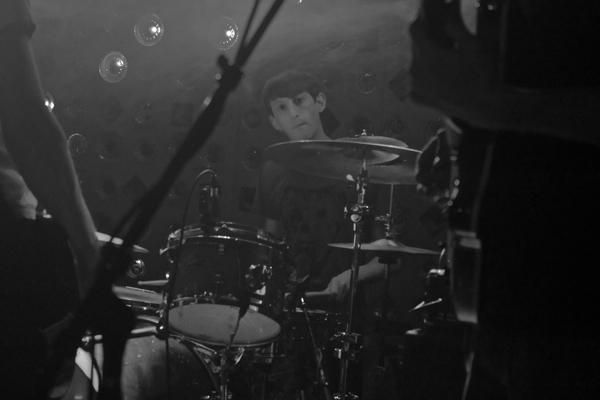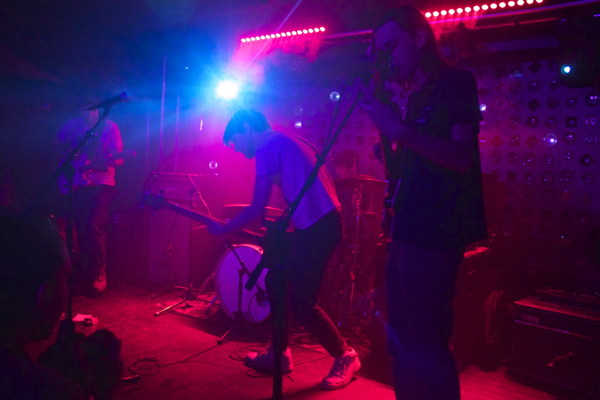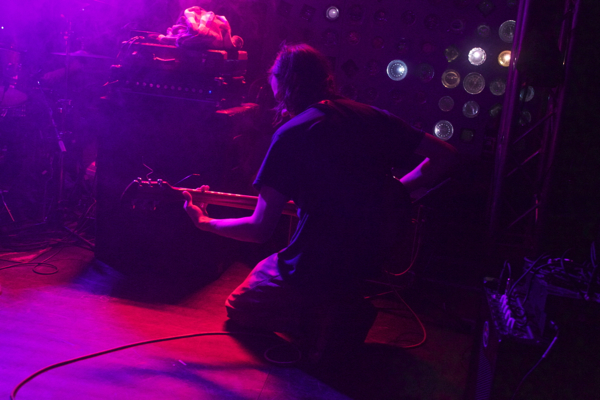 Alex G: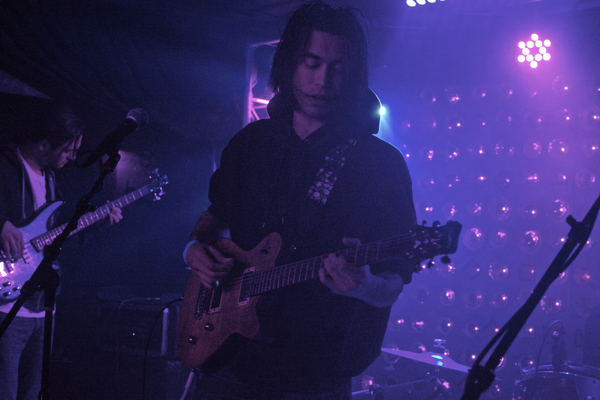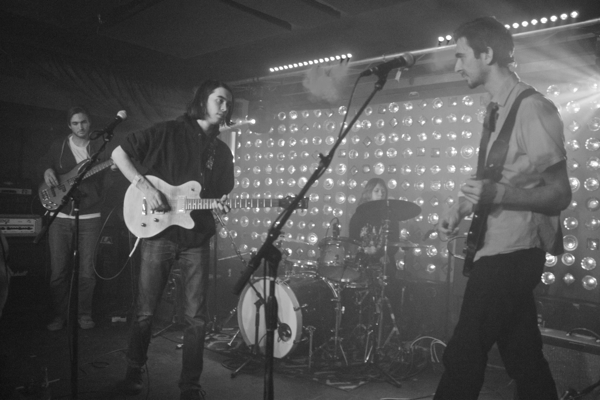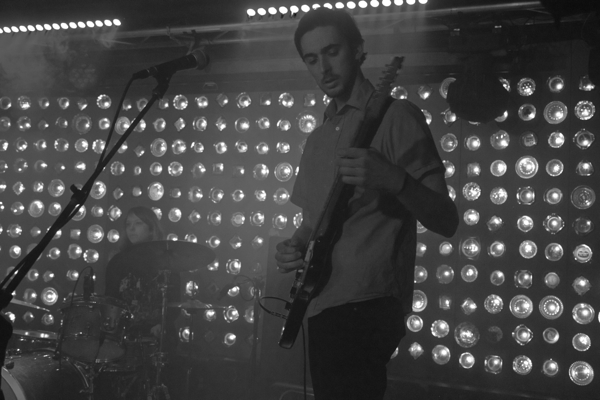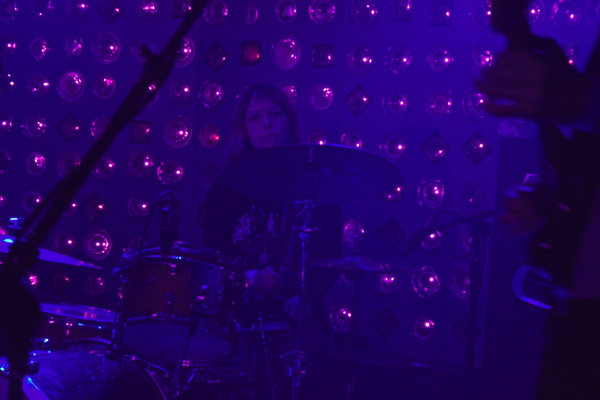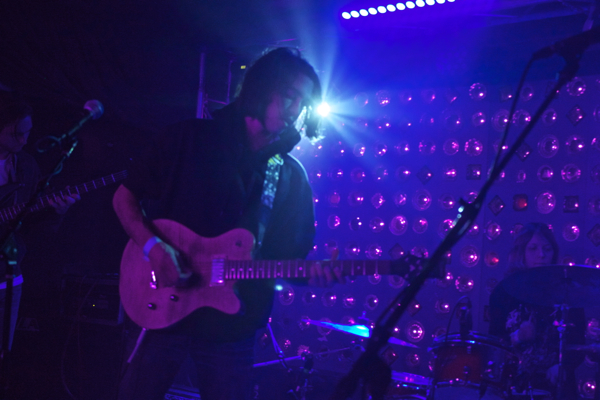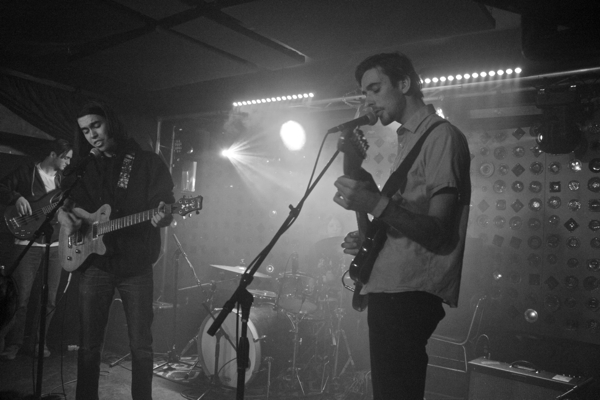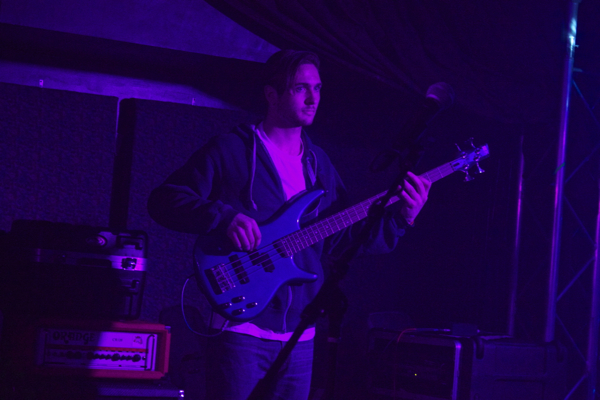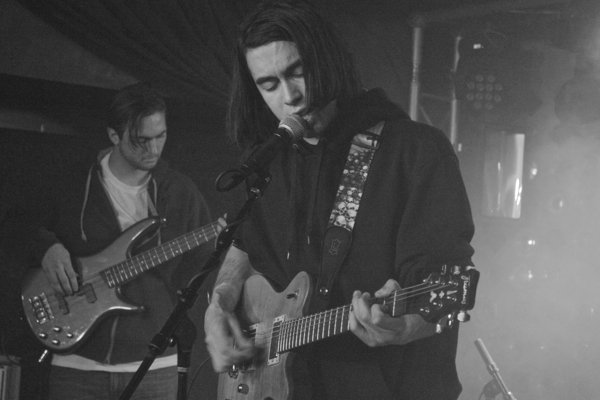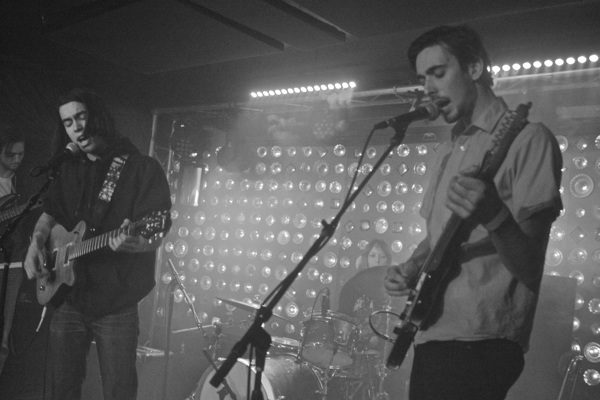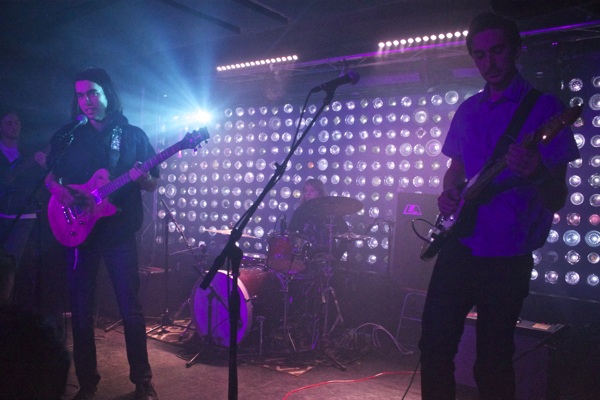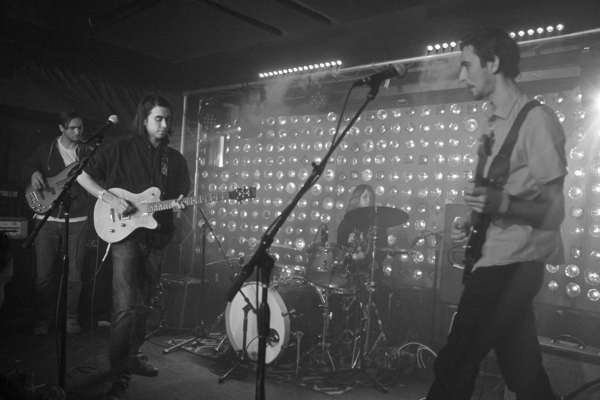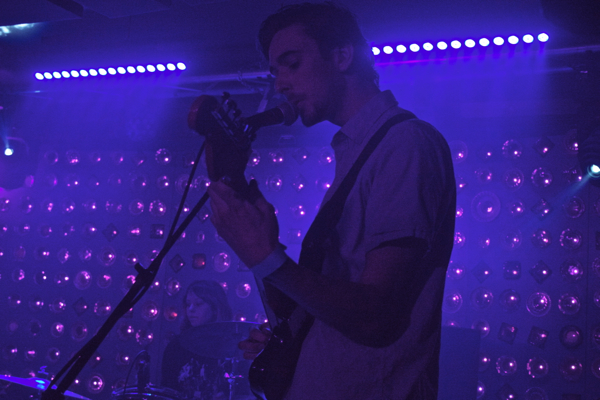 ---
Join the conversation