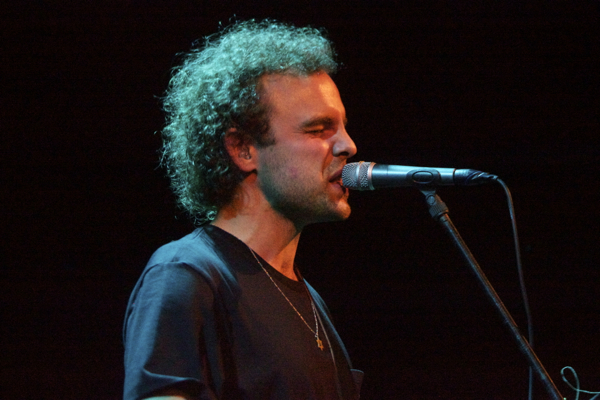 If you weren't at Bowery Ballroom last night, you missed a great night of music that featured a stunning triple bill consisting of Amen Dunes, Kevin Morby, and Nude Beach. All three acts had something special to offer, each hitting a different emotional current along the way.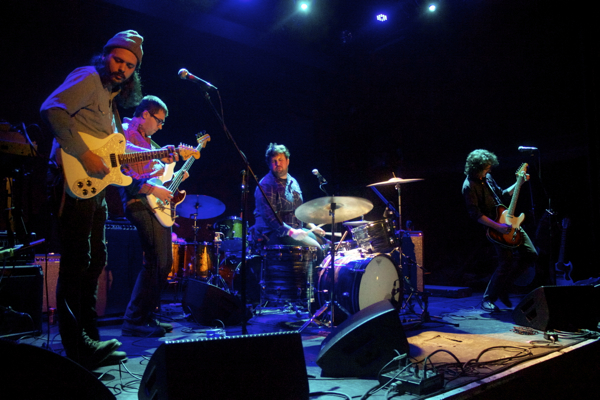 Brooklyn rockers Nude Beach were up first, and got the room warmed up with a set of classic-rock rooted tunes that hit hard with plenty of pop-friendly hooks. They played tracks off of 77, their rock solid album that Don Giovanni Records released last year. Their new single "Been Waitin" was recorded during the same session, and is out now.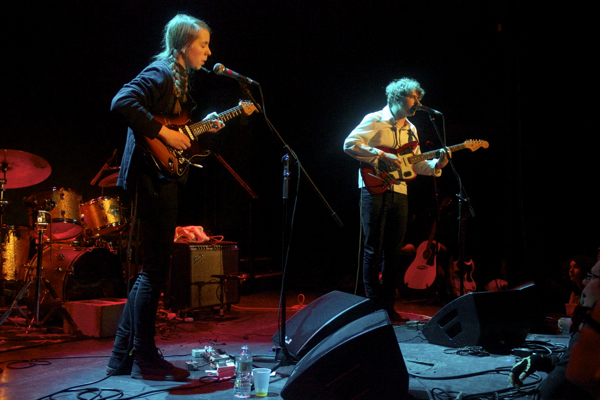 You may know Kevin Morby as the co-frontman of The Babies or as the bassist of Woods. Well, he also releases music on his own, including last year's rather underappreciated Still Life. Live, he's joined by guitarist Meg Duffy, who fronts the upstate New York rock band Hand Habits. Together they delivered a great set of folk-inspired tunes brought to life with a cool, collected rock edge. I was long overdue in catching a solo set from Morby, which made it even sweeter to see him knock it out of the park.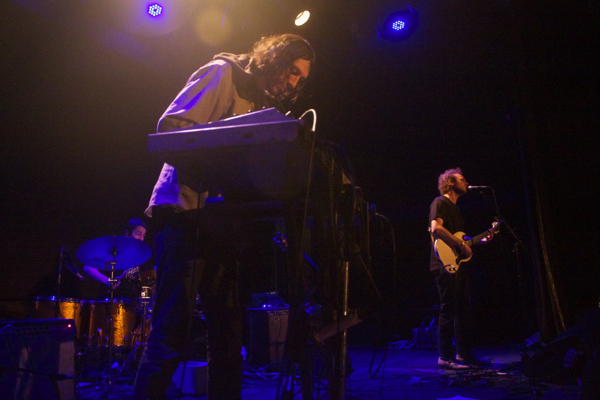 2014 saw Amen Dunes release a fantastic record by the name of Love, which grew on me tenfold throughout the course of the year. It ended up becoming one of the many highlights of 2014, making me quite anxious to see what the Damon McMahon-led project could do live. I'm glad to report that they dazzled me with a wonderful set of music taken from Love, as well as their recently released new EP Cowboy Worship.
Every track was re-created in a dazzling trance-like manner that felt like one giant otherworldly adventure. I had a good feeling about what to expect, but the group found ways to surprise me with just how well they were able to serve their love-inspired dishes. McMahon didn't stray from the music too often, but when he did, he made use of time, showing his gratitude towards the humbling crowd that filled out the room, admitting he didn't know what to expect. After a long 2014 that saw the group play around 95 shows, I'm sure it felt good for them to bring it all home. It showed, it was a dreamy affair that I didn't want to end. Eventually it had to end, but not before a rather great version of This Mortal Coil's cover of Tim Buckley's "Song to the Siren," (as found on the new EP).
It was a night of a magical music that proved that good music is alive and well. It's just more people need to look a bit harder to find it.
Nude Beach: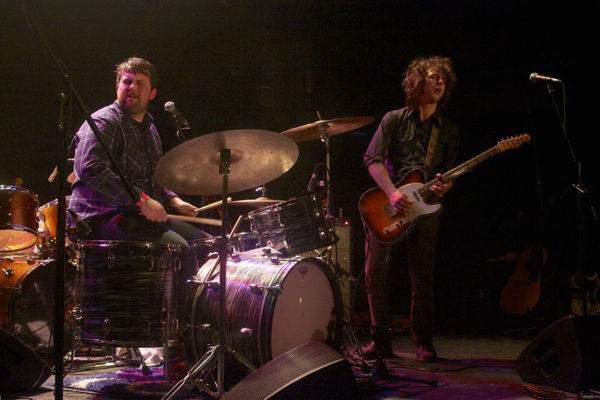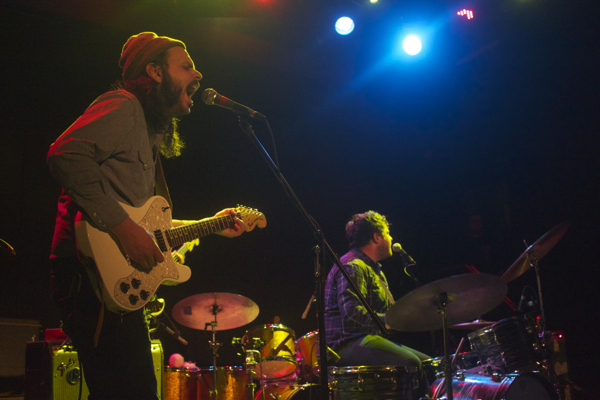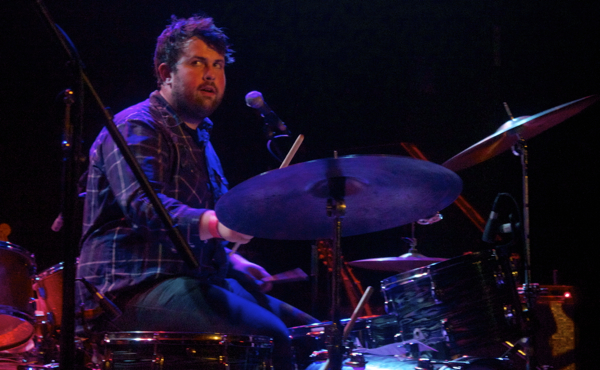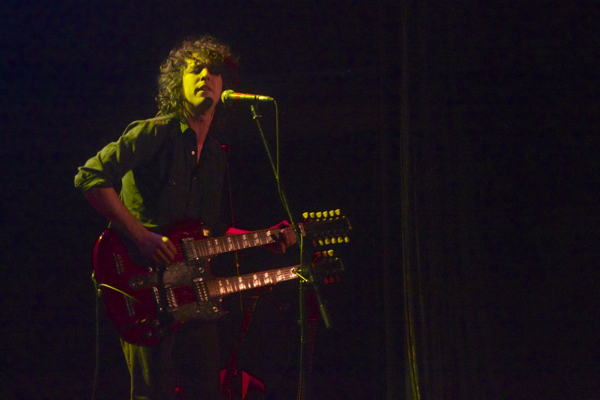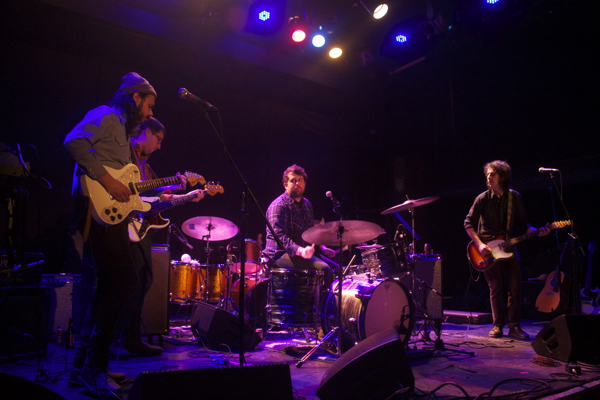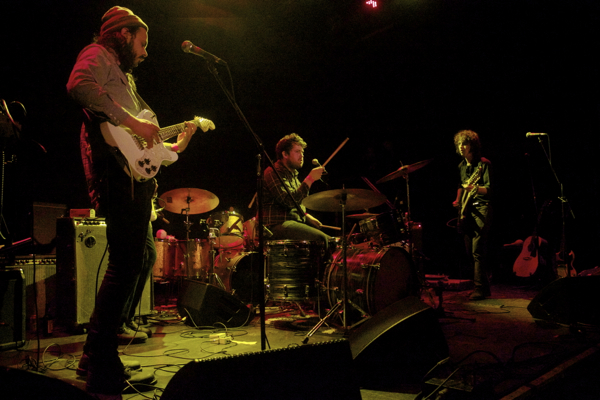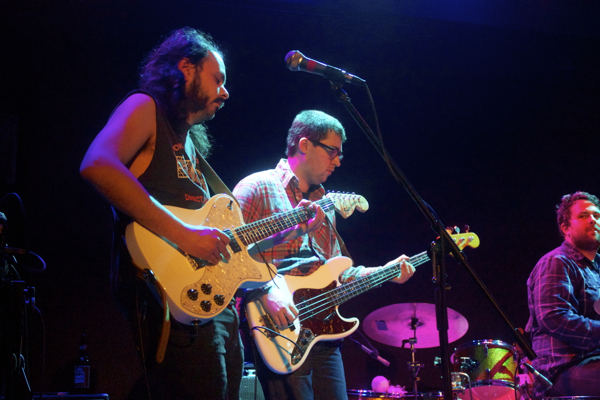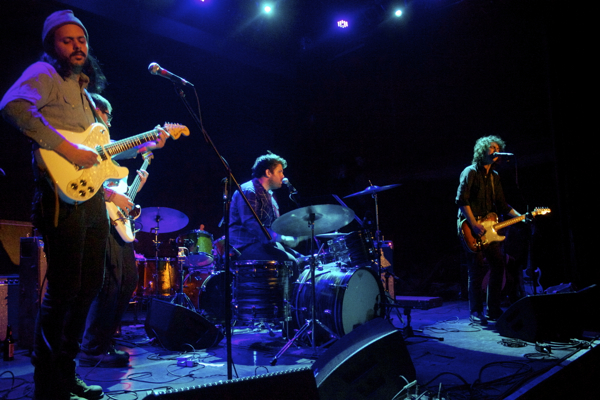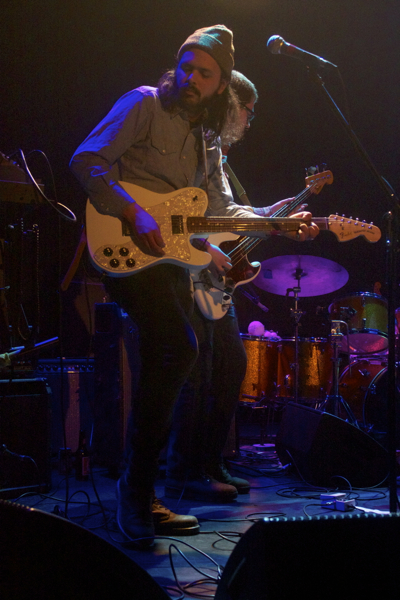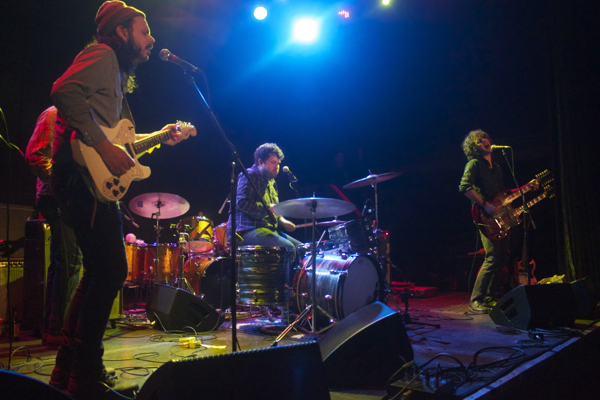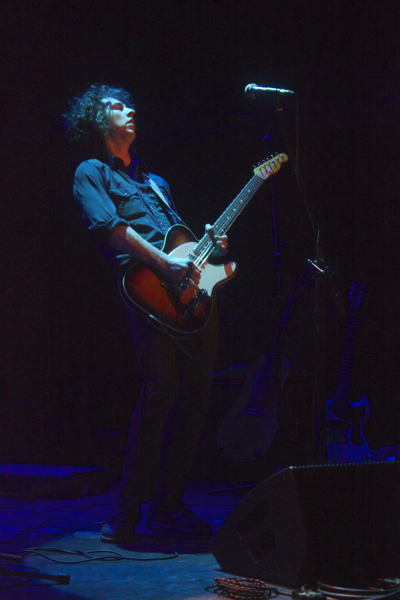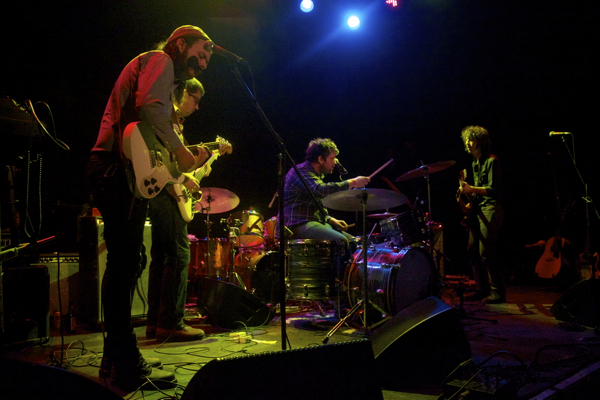 Kevin Morby: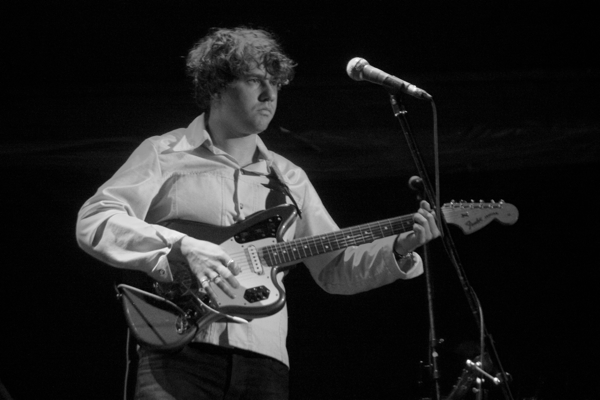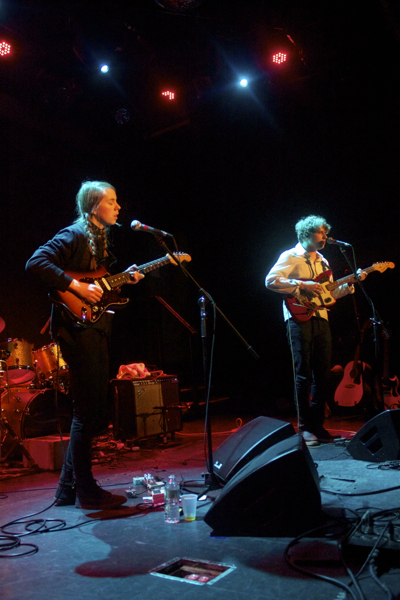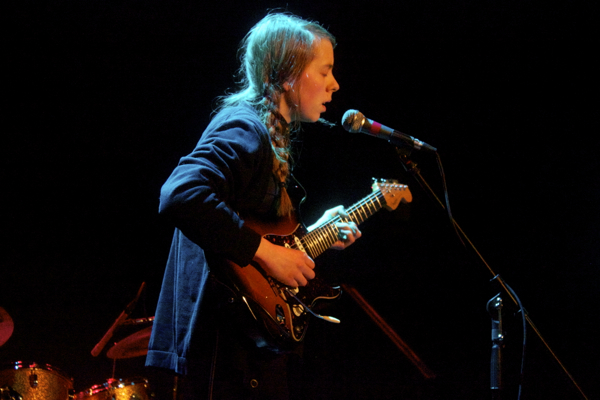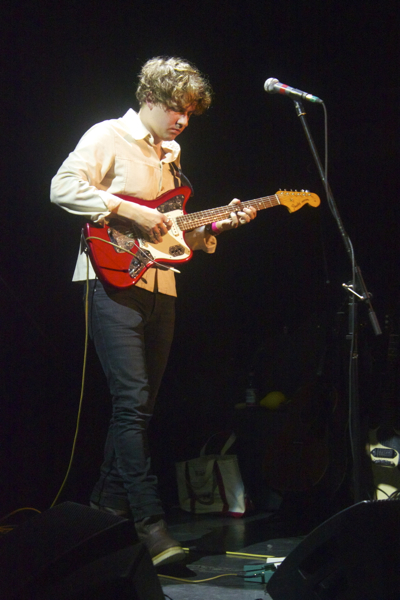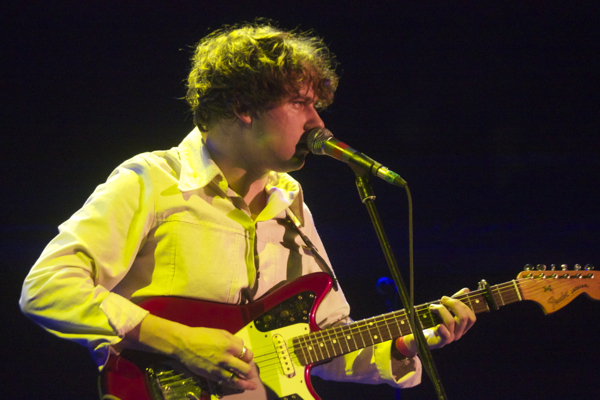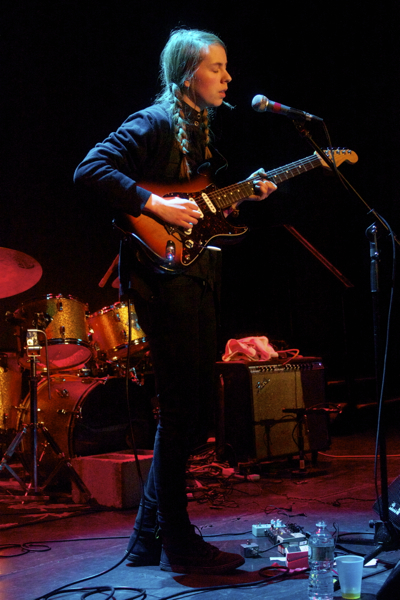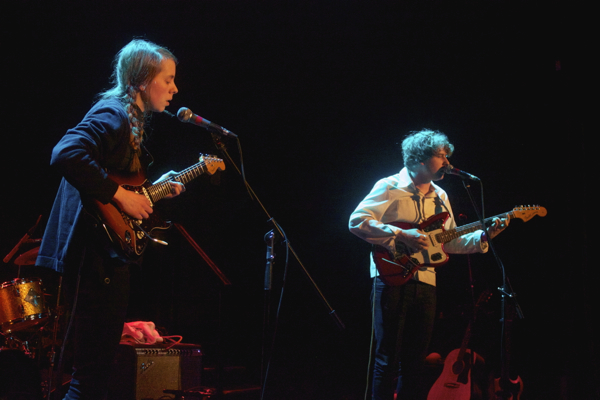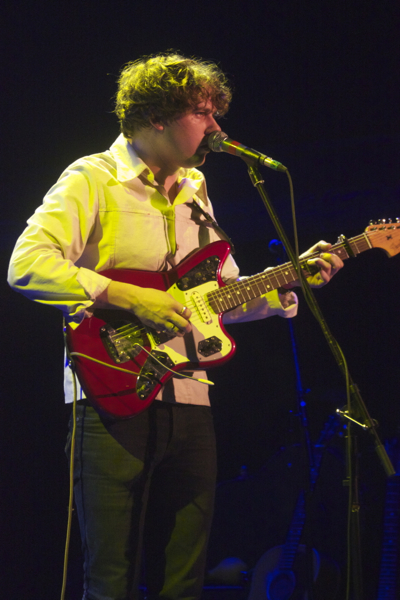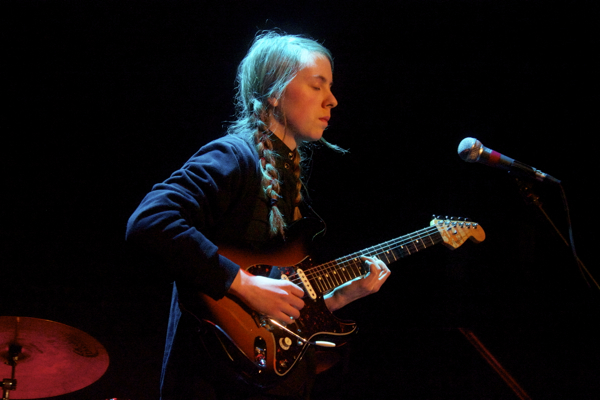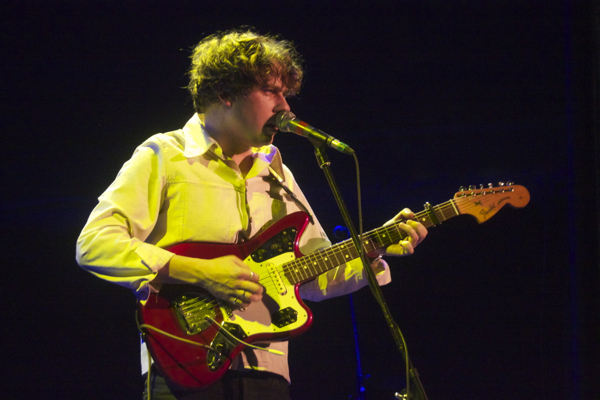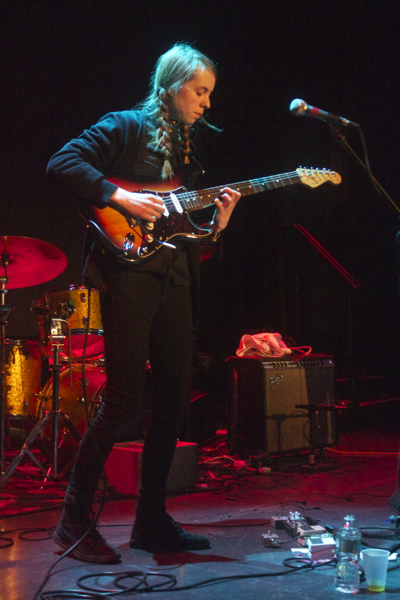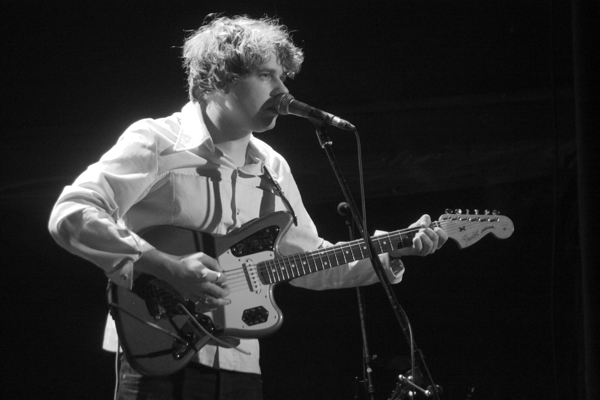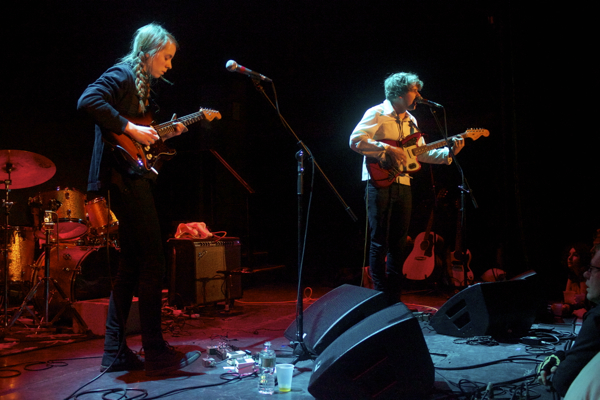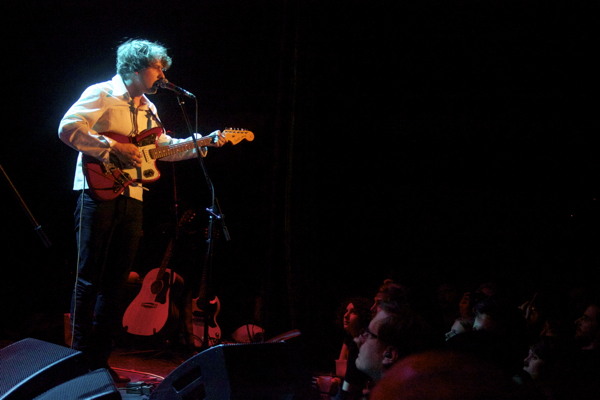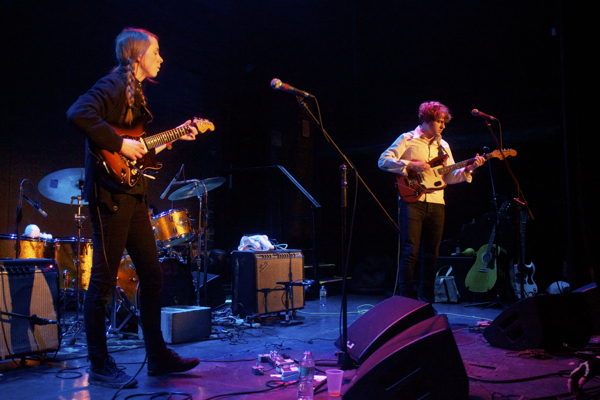 Amen Dunes: