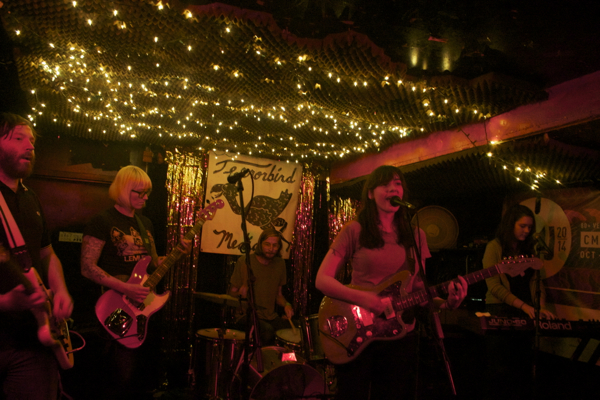 New York City / Philadelphia based band Field Mouse have been around the scene for some time, but just released their debut album Hold Still Life, which Top Shelf Records released over the summer.
If you combine a 90s guitar aesthetic to some ear-pleasing synth-work, you get a wonderous mix that pleases multiple parts of your musical palette at once. Album tracks such as "Tomorrow Is Yesterday" explode live with both a delightful intensity and shimmering glow. Not a easy thing to do when you think about it, which made their sharp performance live at Cake Shop for Terrorbird's free day party that much more impressive.
I hope to catch a full proper set from the group very soon when they return to NYC next.