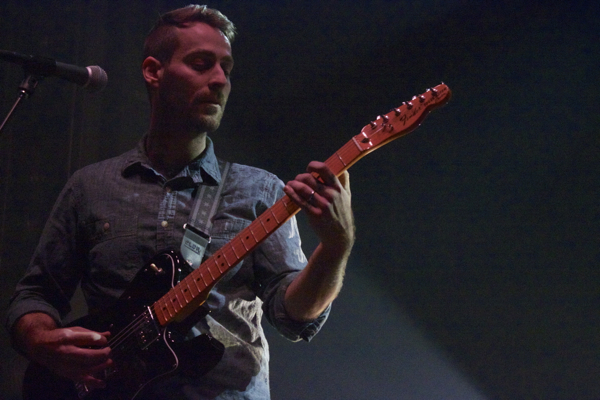 After 15 years, American Football are reunited and playing live shows together again. They brought the reunion tour to New York City last weekend, for three sold out shows in a row at Webster Hall (as well as a tiny late night show at Saint Vitus on Satuday). I was able to catch the first Webster Hall show on Friday, and it didn't disappoint.
There was a heavy sense of excitement and anticipation in the air before the band took the stage, understandably so. It was a rare chance to see the group live, a first for many of the young fans that were in attendance, many who were only kids when the album came out.

The image of the house on their album cover was used as the background on stage, while the band members were darky lit as silhouettes. They played everything off of their album as well as some cuts of their EP. They stumbled here and there, but considering that they were basically re-learning these songs again, they were able to bring all of their music back to life again. While the epic singalongs were where many of the audiences adoration could be found, I found solace in the lovely instrumentals which hit me emotionally in a different way. Thankfully, they offered a good balance of the two, finding a way to indulge in the best of both worlds.
It was of course a brief show that ran barely over an hour, but it was an hour that many thought they would never see. So it was safe to say that it was a memorable night that sent many American Football fans home with a memory that they will forever cherish.
Find the setlist and a photo gallery posted below.
American Football Setlist:
1. Five Silent Miles
2. The One With the Tambourine
3. Letters and Packages
4. Honestly?
5. For Sure
6. I'll See You When We're Both Not So Emotional
7. You Know I Should Be Leaving Soon
8. But the Regrets Are Killing Me
9. The 7's
10. Never Meant
Encore:
11. The Summer Ends
12. Stay Home
13. The One With the Wurlitzer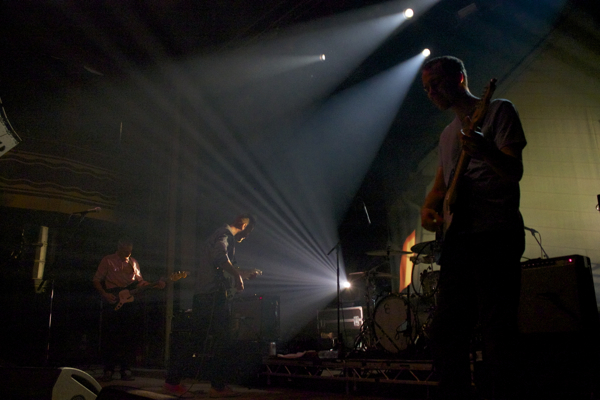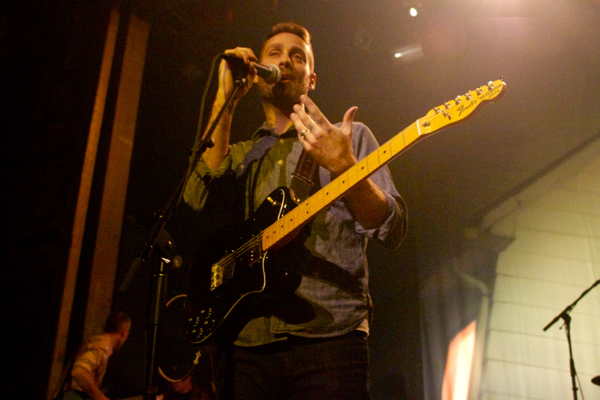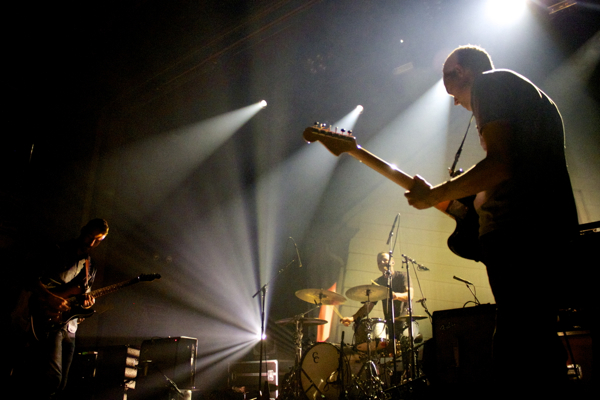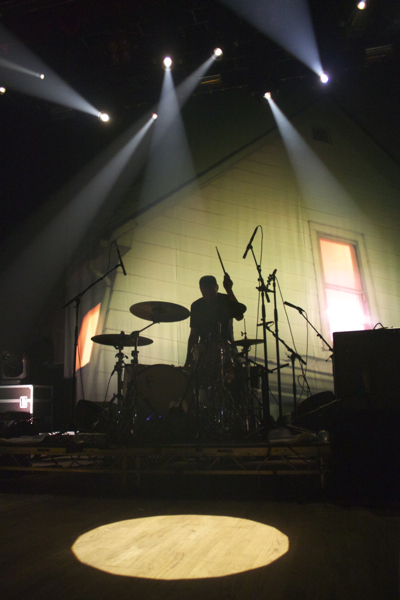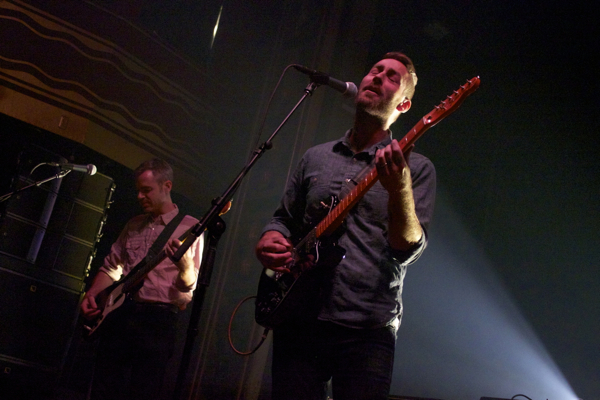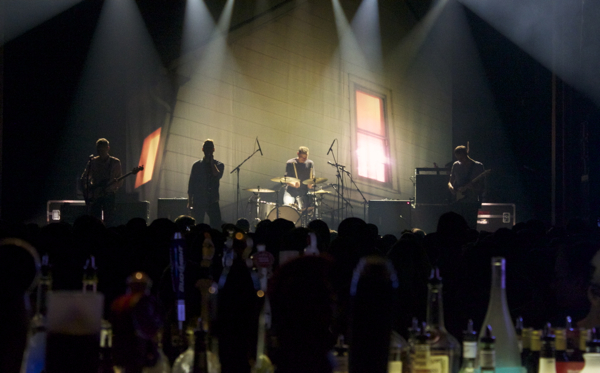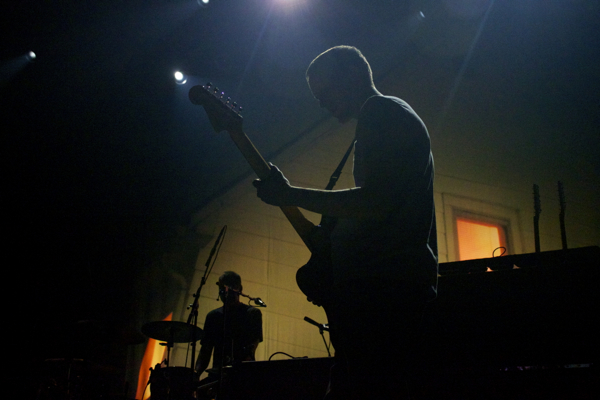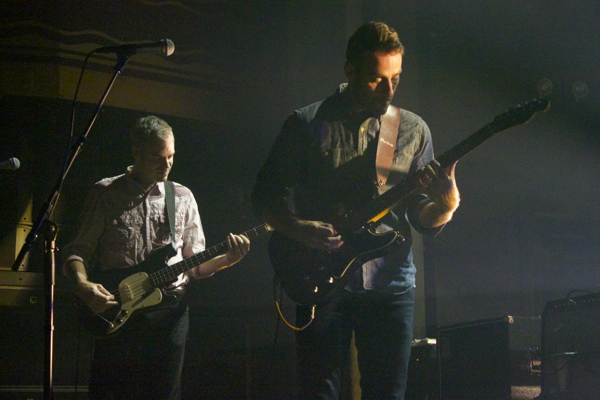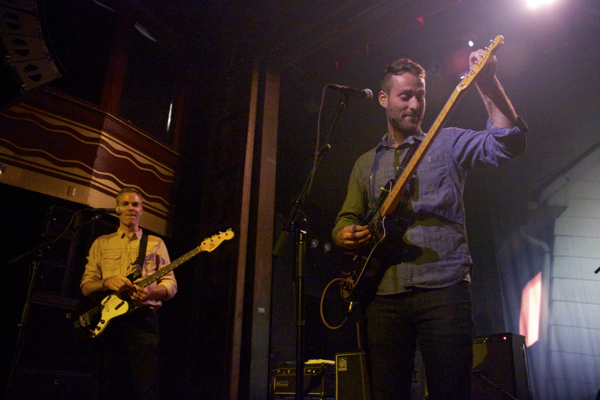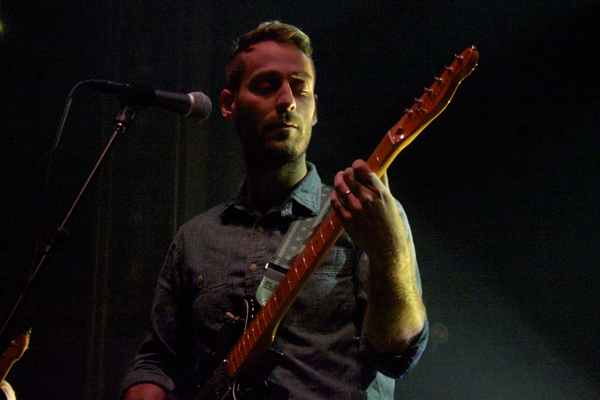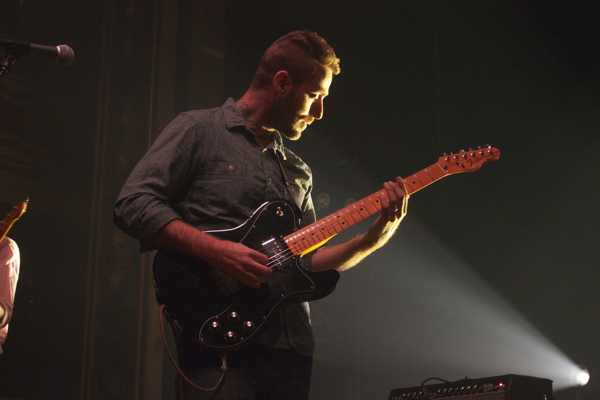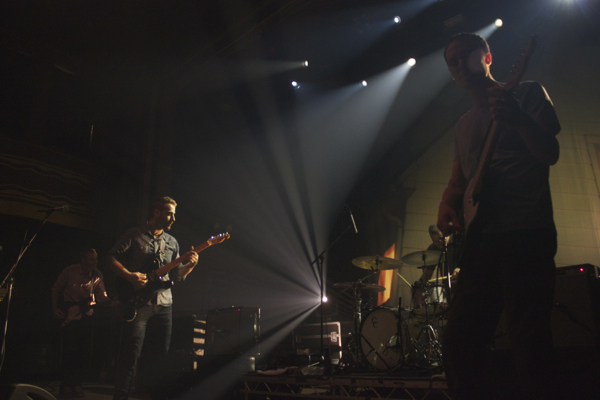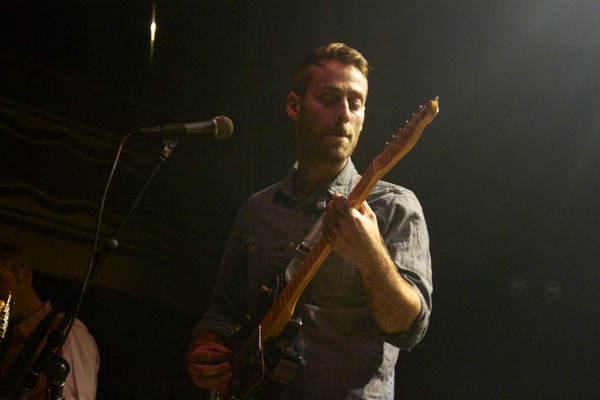 ---
Join the conversation