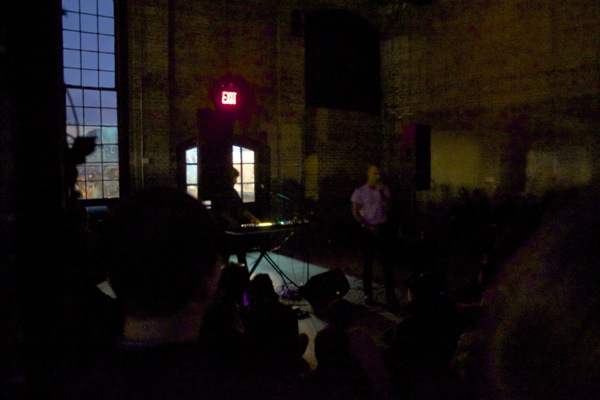 Drenched in complete darkness (as you can see), Majical Cloudz, the Canadian duo of singer-songwriter Devon Welsh and producer Matthew Otto, captivated an audience with a performance as personal as you'll find.
Welsh's singing isn't perfect, but it has a raw validity to it that helps convey every word that he offers. While singing, he scans the room, walking slowly from side to side, making sure his point is being communicated. He would even stomp up and down at times while performing, even if it had nothing to do with the beat or tempo of the song, just because its what helped him express that given lyric. He lead the show, but you couldn't forget the steady electronic music that Otto provided, giving us the music template and background that supported it all.
It was a powerful performance with no gimmicks, just pure music and emotion. It was refreshing, to say the least.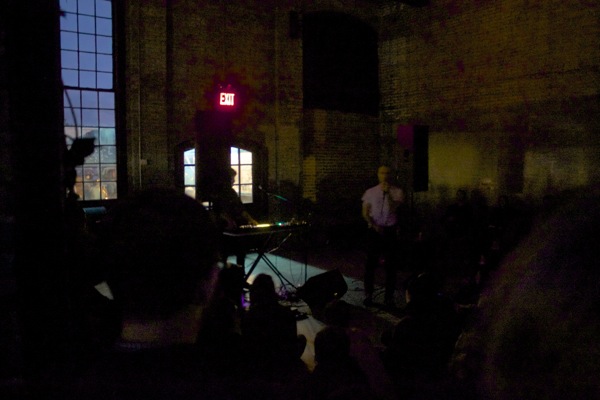 ---
Join the conversation