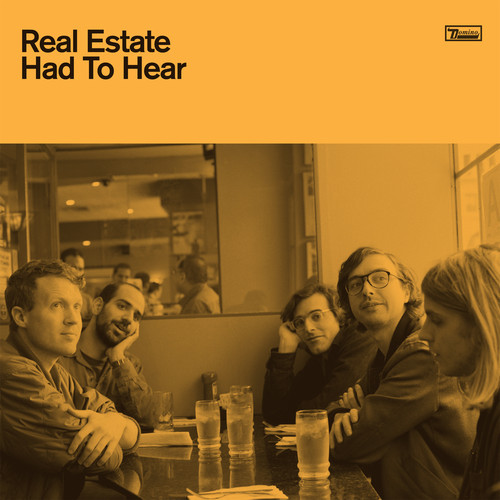 Real Estate recently released "Had To Hear" as their latest single off Atlas. The b-side is a cover of The Nerves' "Paper Dolls." Here's bassist Alex Bleeker explaining why they choose this song:
I'm drawn to the Nerves' intricate guitar work. We're interested in creating similar guitar parts for Real Estate, but the Nerves have a more aggressive sound so I thought it would be fun to wear that "musical costume" for a while. Blondie already did a pretty good job with "Hanging on the Telephone" so "Paper Dolls" seemed like the next logical choice.
In typical Real Estate fashion they stay loyal to the original while added enough of their own flavor to make it somewhat their own. Stream it below.
The band recently stopped by The A.V. Club to perform a cover of The Cranberries' "Linger." Watch that right here.
---
Join the conversation