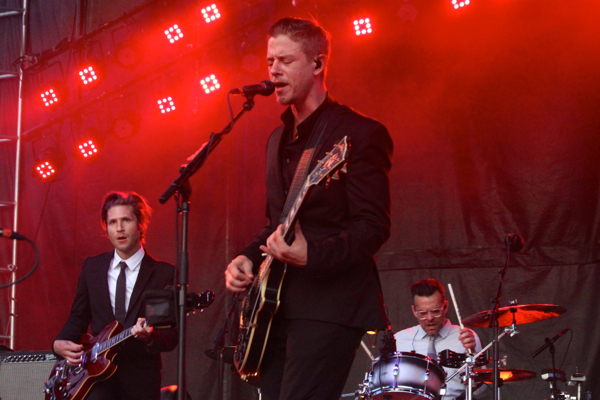 The last time I saw Interpol was at Radio City, way back in March 2005. It's hard to believe, I know, considering that they're one of my favorite bands. Back as a teenager, they were one of the first bands I found an interest in outside of commercial rock opening a lot of news doors for me musically. That Radio City show was one of my first rock concert experiences, and I still remember it very vividly.
As it always does, life eventually got in the way, and I was always in the wrong place at the wrong time whenever they would come back to play. It's hard to believe its been nearly a decade since that show. So, their set at Governors Ball was something I was looking forward to with rabid anticipation ever since the lineup was announced months ago. I'm glad to say that it lived up to all my expectations, and then some.

The band took the stage, sharply dressed as ever, with their cups raised in the air, all smiles. They haven't released a new album since their 2010 self-titled effort, and former bassist Carlos D is long gone. Brad Truax handles the live bass duties, and Brandon Curtis (of Secret Machines) handles the keys. "Say Hello To The Angels", "Evil" and "C'mere" were the first three songs played, making it nearly impossible for me to focus on my job in the photo pit as these classic cuts were being played. They sounded as sharp as I remembered, playing a tight set with plenty of bite. Although I do miss Carlos D, the band held it together and then some with Truax and Curtis in the ranks.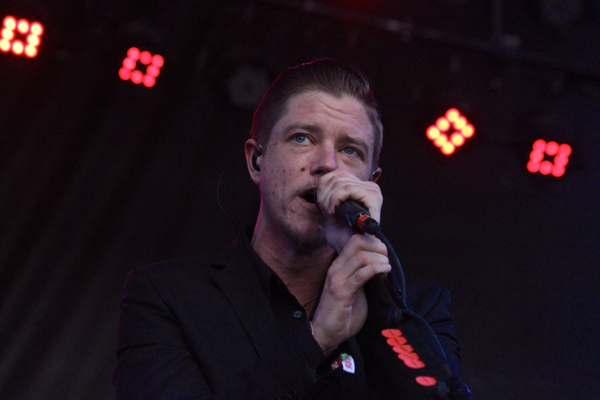 Paul Banks distinctive deep vocals had that familiar growl that sounded perfect, and guitarist Daniel Kessler was moving around non-stop, playing his guitar with as much oomph as possible, while somehow managing to look graceful in the process. Drummer Sam Fogarino holds it all together as the backbone of sorts, confidently pounding away at his kit with a quiet confidence.
With new album El Pintor on the way this September, the band took the time to play the three new songs that they've been testing out live: "My Desire" "Anywhere" and "All The Rage Back Home." They sounded sharp and instantly familiar, well suited amongst the band's greatest hits ("Not Even Jail", "NYC", "Slow Hands" "PDA"), as well as some finely executed choice cuts ("Narc", "Hands Away", "Take You On A Cruise", "Obstacle 1").
The four years off seemed to do them so good, as they seemed refreshed and recharged. They sounded absolutely brilliant live, and made me very excited for the next stage of their career. I have a good feeling about El Pintor, and am already looking forward to their next NYC show. You can bet I won't be missing anymore of those.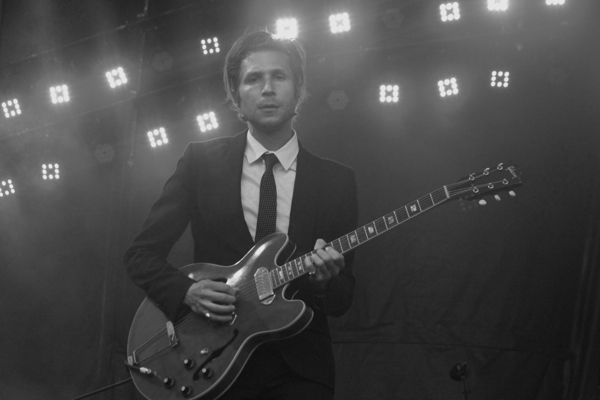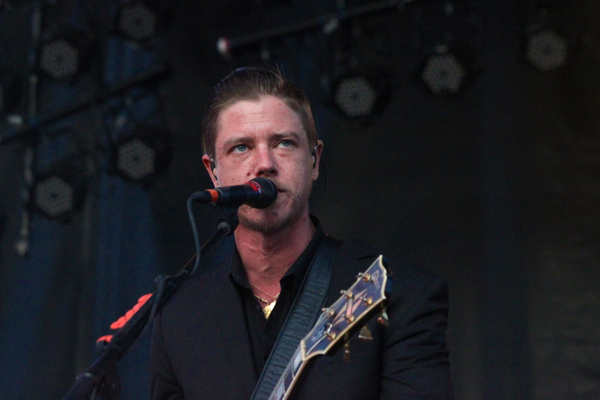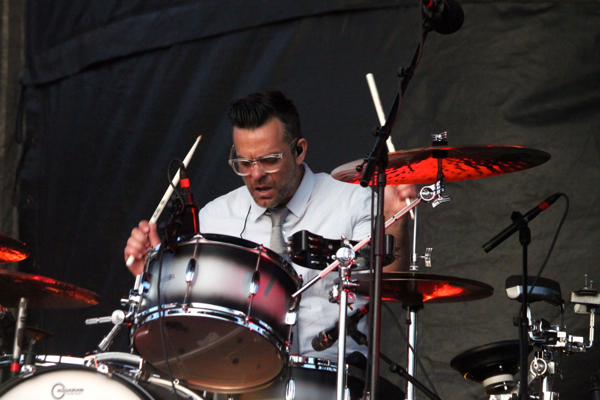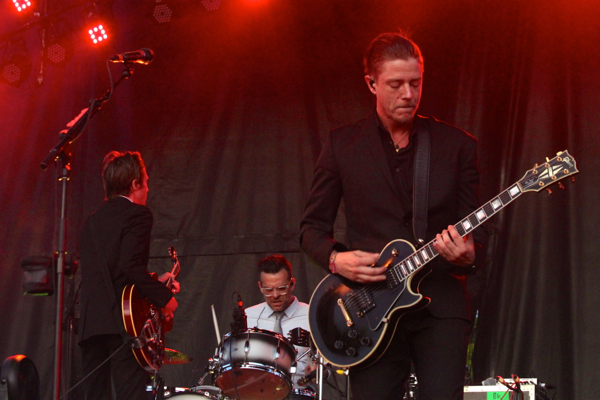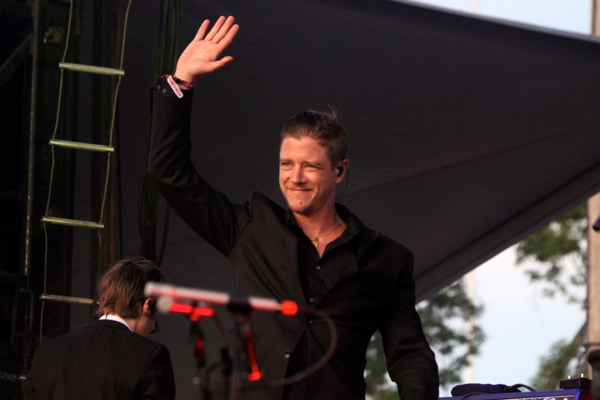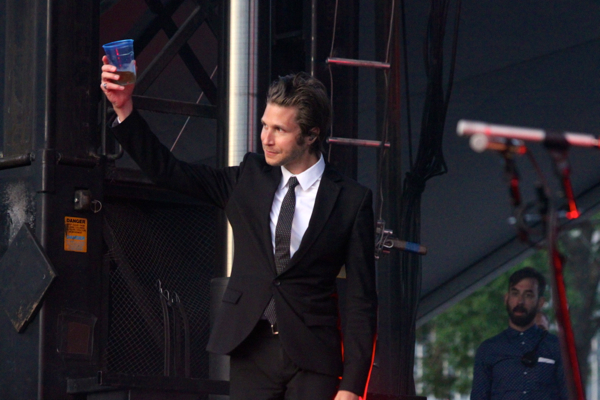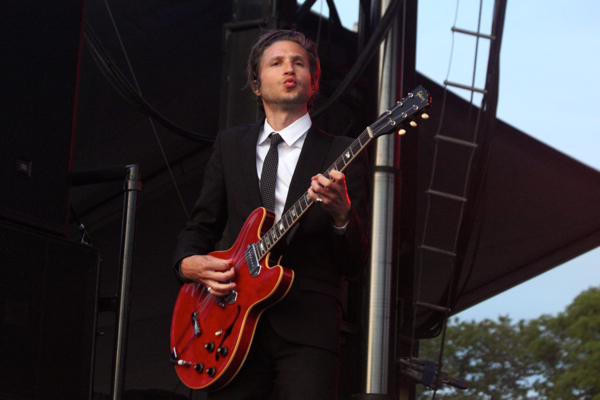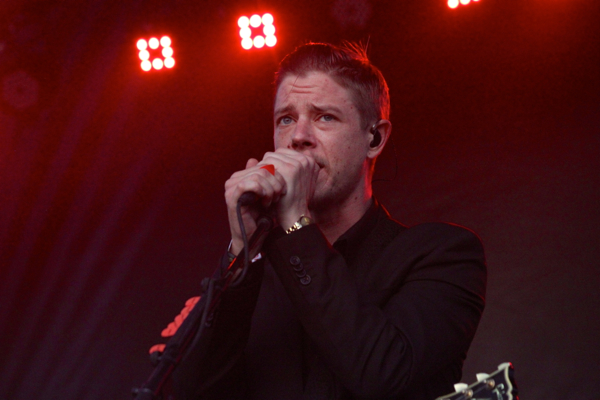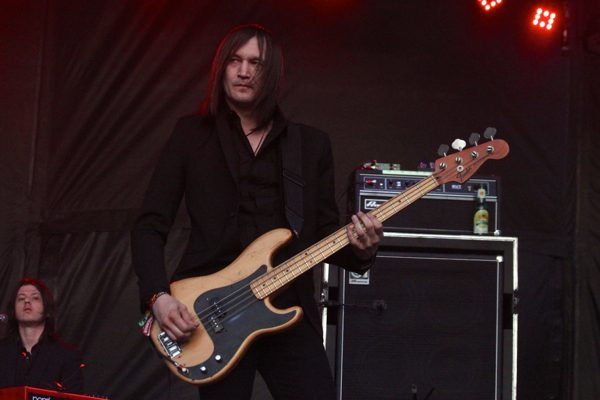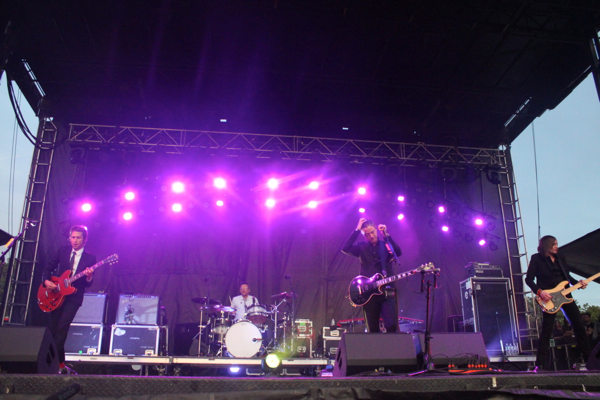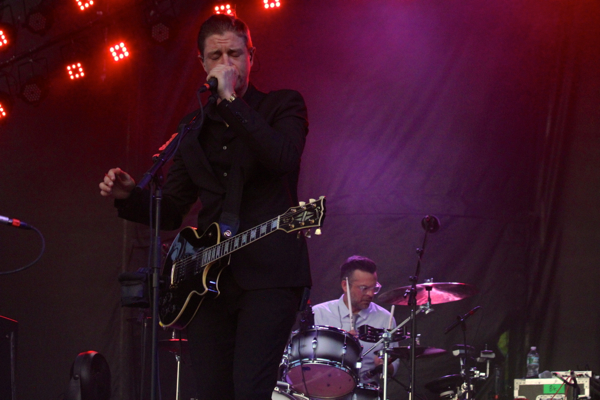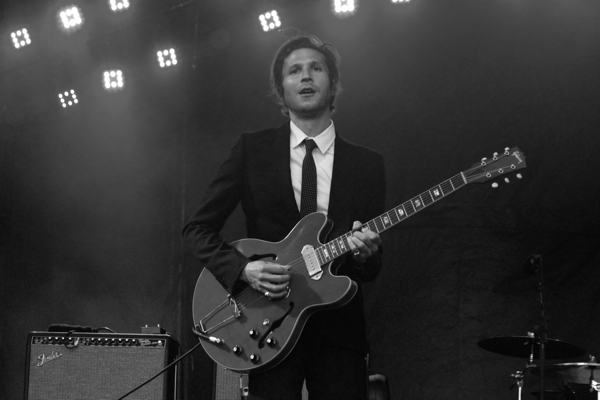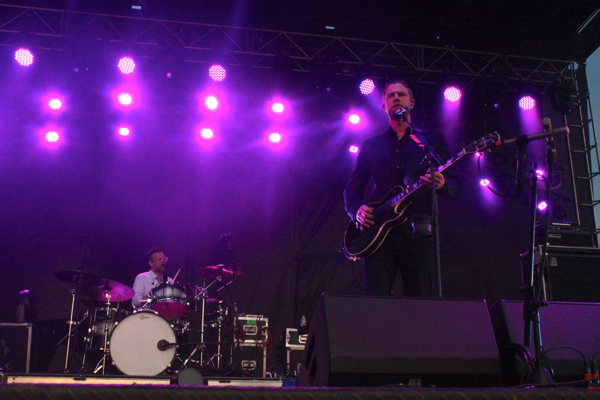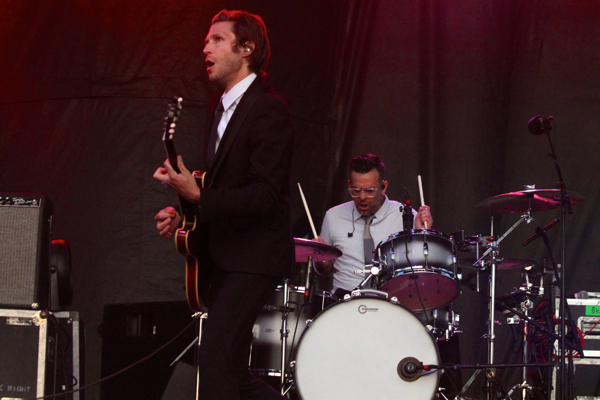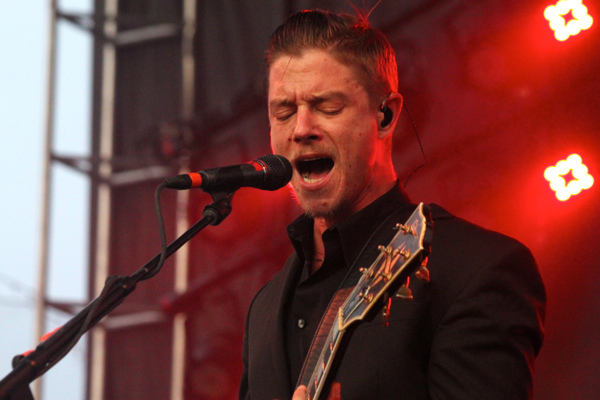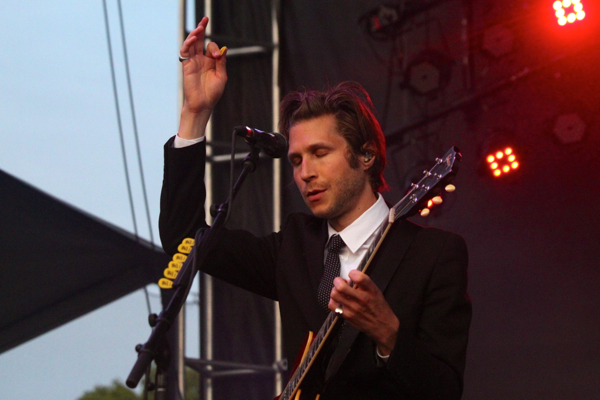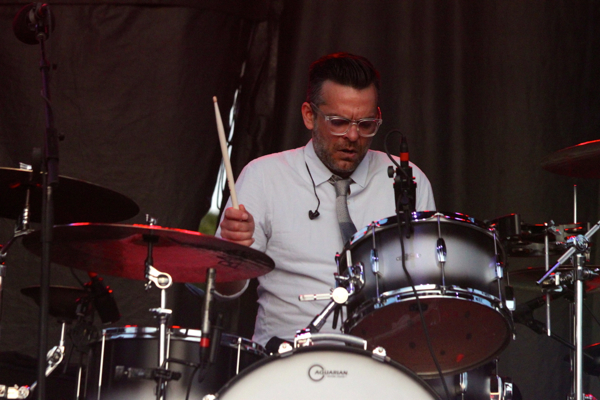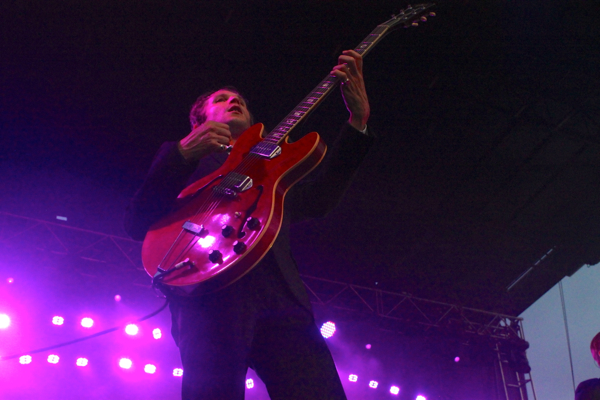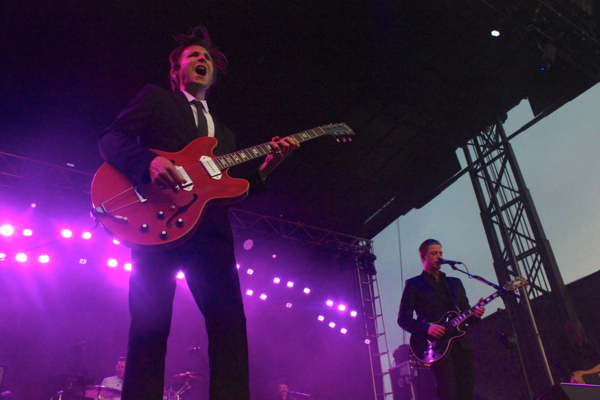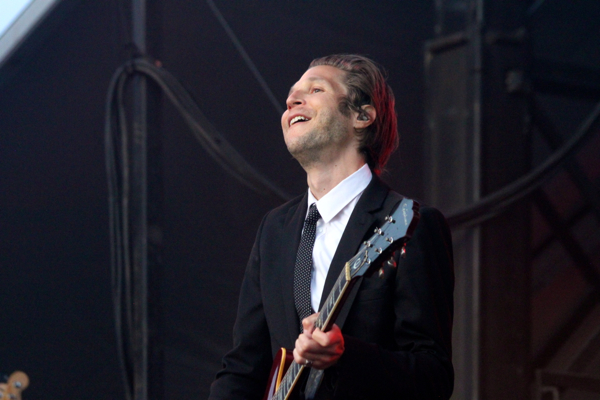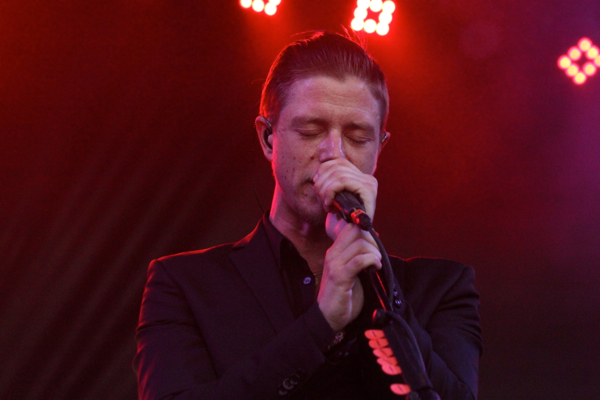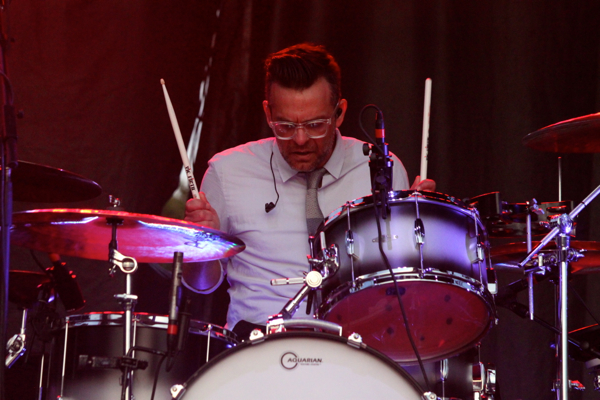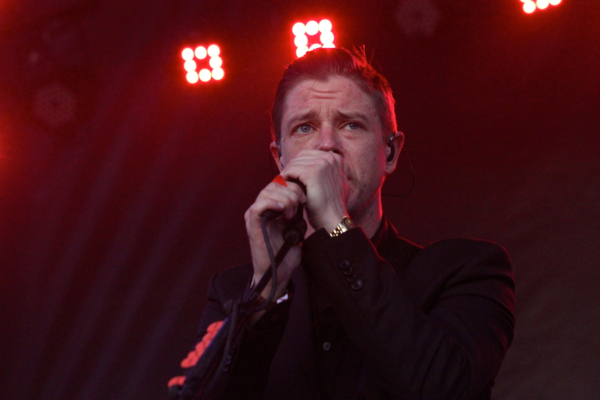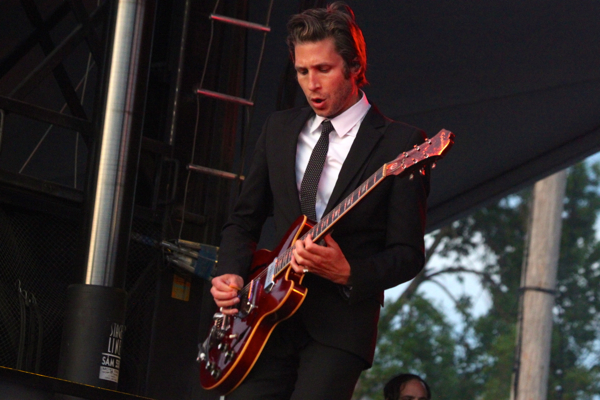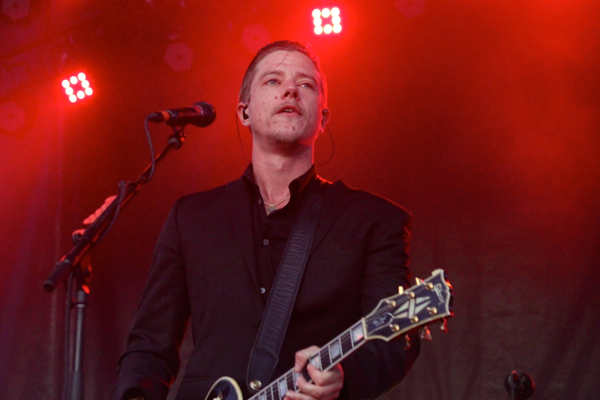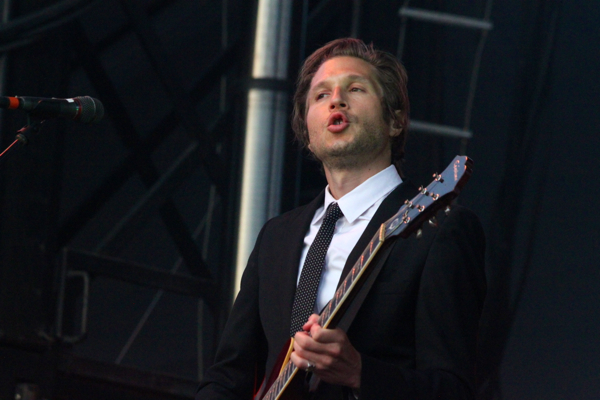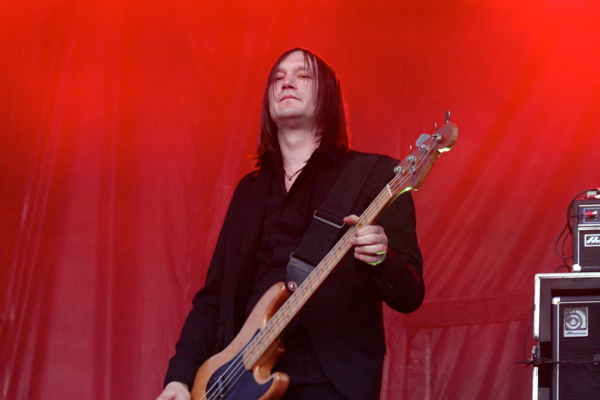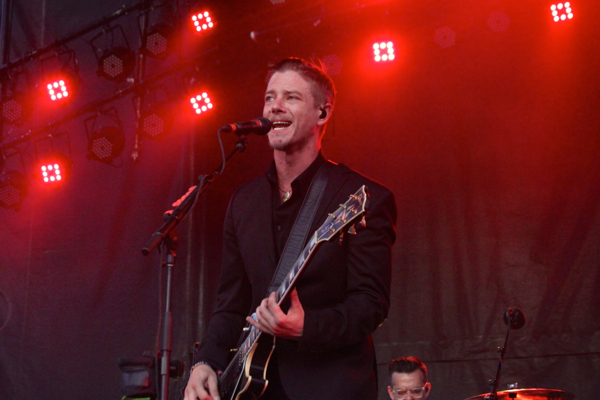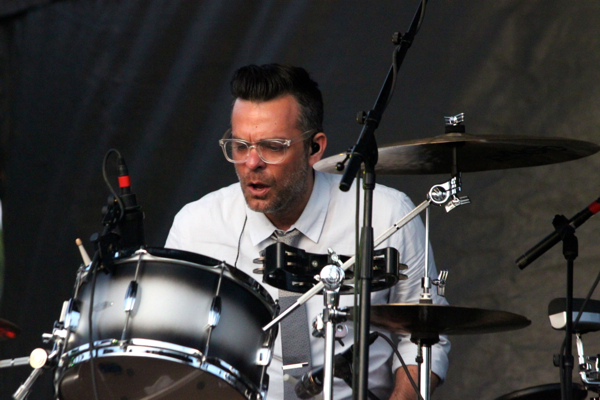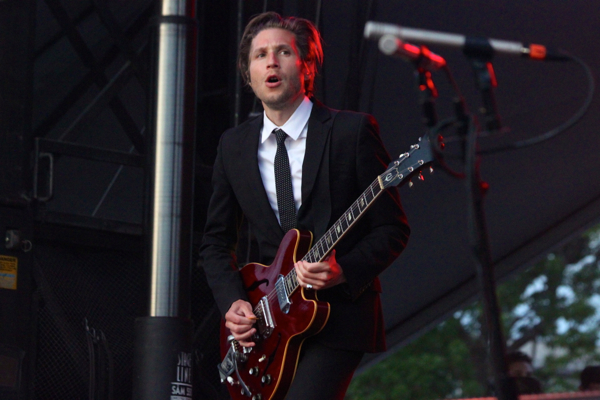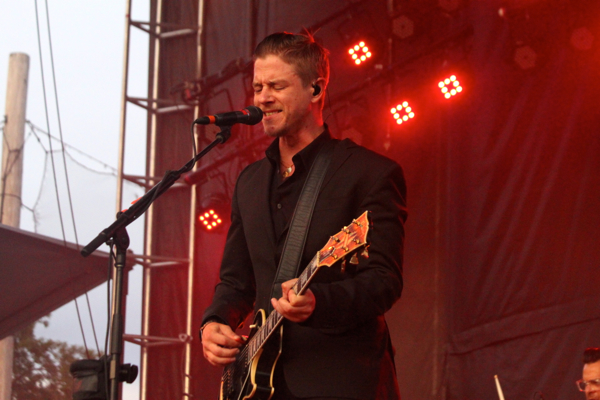 ---
Join the conversation