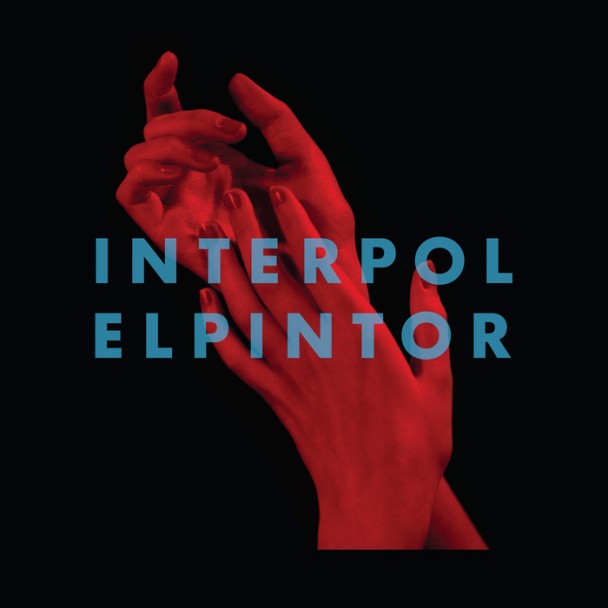 With their headline spot at Governors Ball this weekend, now is a good time for Interpol to announce news of their new album. It's titled El Pintor and will be released sometime this September via Matador. Hopefully they will play plenty of the new material over the weekend, as they did in England this March, where they played "My Desire", "Anywhere" and "All The Rage Back Home."
Here's the message that Matador shared about the album today on the Matablog:
On September 9, we'll be releasing INTERPOL's first new album in 4 years, 'El Pintor' on LP, compact disc and all digital formats in North, Central and South America (PIAS/Co-op will be handling the rest of the world). Recorded at Electric Lady Studios and Atomic Sound in New York City with engineer James Brown, the band's fifth album – taut and epic in equal measure – finds Interpol recharged, and ready to reclaim their mantle as one of the planet's best. 'El Pintor''s songs (track listing below) were written and produced by Interpol, with Daniel Kessler playing guitar & piano, Samuel Fogarino on drums, and Paul Banks on vocals, guitars, and taking over bass duties for the first time. The album also features contributions from The Secret Machines' Brandon Curtis (keyboards), Roger Joseph Manning, Jr. (Beck, Air) playing keyboards on "Tidal Wave," and Rob Moose (Bon Iver) playing violin and viola on "Twice as Hard." 'El Pintor' was mixed by Alan Moulder at Assault and Battery Studios, and mastered by Greg Calbi.
Interestingly Paul Banks will handle bass duties for the first time.
They've shared a making of video/trailer, which Adam Levite directed. There's some short clips of new material included. Find that below, along with the El Pintor tracklist.
El Pintor
Tracklist:
1. All the Rage Back Home
2. My Desire
3. Anywhere
4. Same Town, New Story
5. My Blue Supreme
6. Everything is Wrong
7. Breaker 1
8. Ancient Ways
9. Tidal Wave
10. Twice as Hard