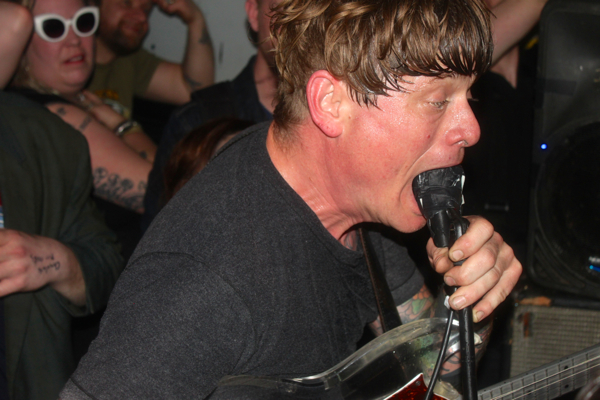 Late Saturday night I figured catching the final set from John Dwyer's pre-Thee Oh Sees band Coachwhips would be a good way to end my second SXSW. The reunited trio only had the small set of SXSW dates, so who knows if this is it for them live. If so, I didn't want to be kicking myself for missing them. Thank god I caught them, Coachwhips put on an amazing show.
As Destruction Unit finished their set, it was nearly 1:15. The supposed set time of Coachwhips was 1:15. So it obviously didn't seem likely for them to stay on schedule (as is with most SXSW showcases). But Coachwhips proved me wrong. Immediately as Destruction Unit ended their set, a noisy clatter began to the side of the crowd. As I peered to a little corner in between the bar and a hall to the restroom, Coachwhips set up on the floor and ripping into their set. They started playing and without a moment of hesitation immediately everyone rushed over to surround them.
Coachwhips dirty, fast paced, garage rock sent the crowd into a panic in the little corner tucked away at Beerland. People were moshing and crowd-surfing, even though it was only a tiny circle of maybe 100 people. It was so tiny many moshers were being sent right into a wood banister that stood directly behind the crowd. Things got rowdy as hell, but it was damn glorious. John Dwyer powered through a furious set with plenty of sweat shared between the band and the crowd. There were a few moments where he had to fight to keep his own spot and balance as things got that crazy around him. Very reminiscent of the Ty Segall set which I saw earlier in the week, which Dwyer also attended.
It was a fantastic way to end my SXSW, and I'm glad I am able to say I saw Coachwhips.
Check out some photos of their performance below. I've also attached their track "You Gonna Get It" below. Imagine hearing this bad boy live.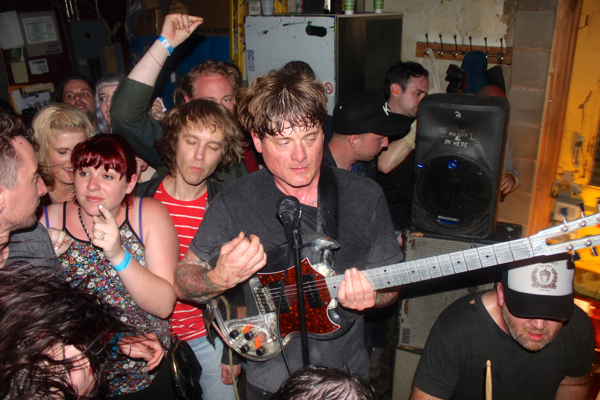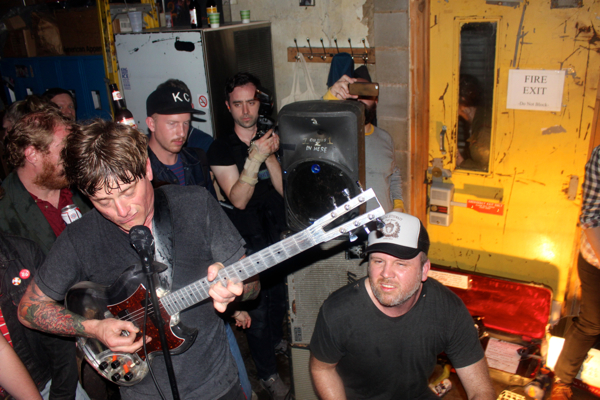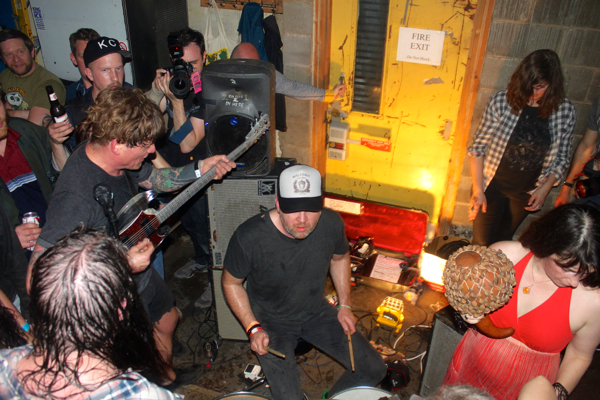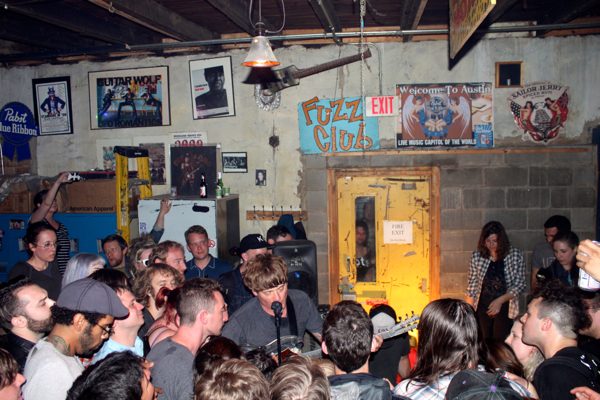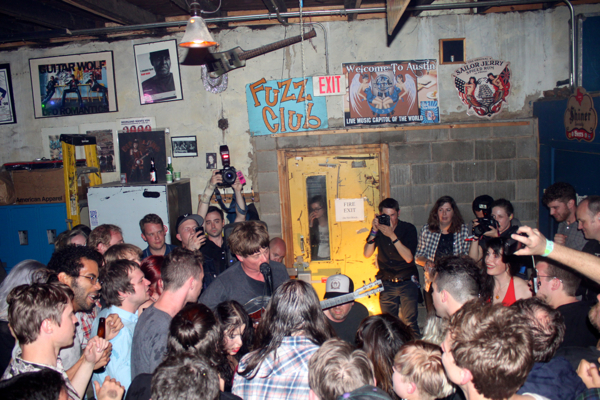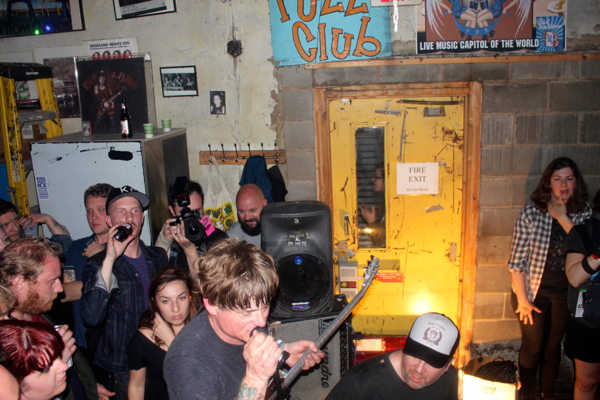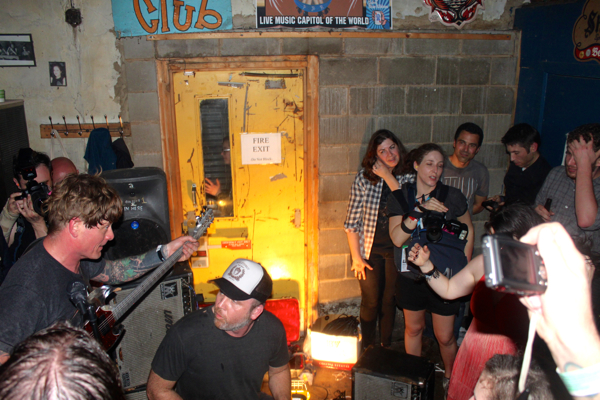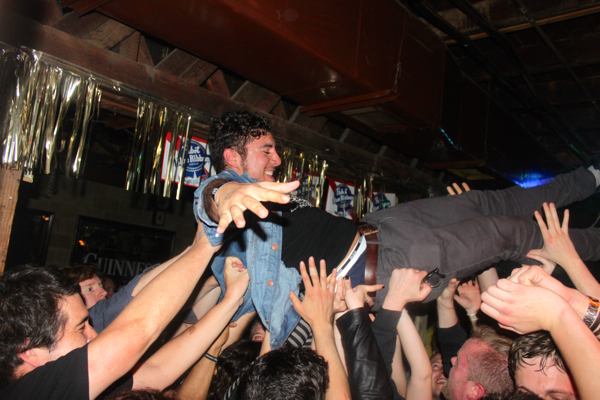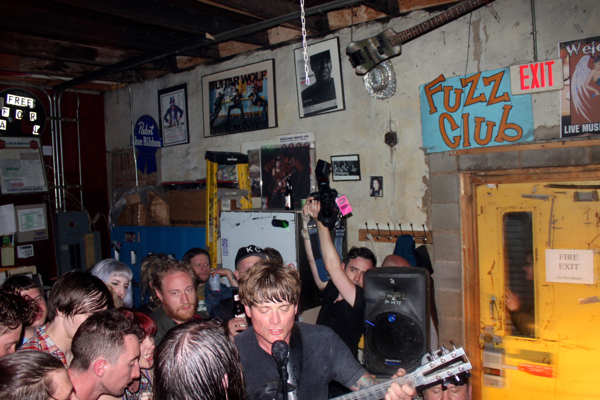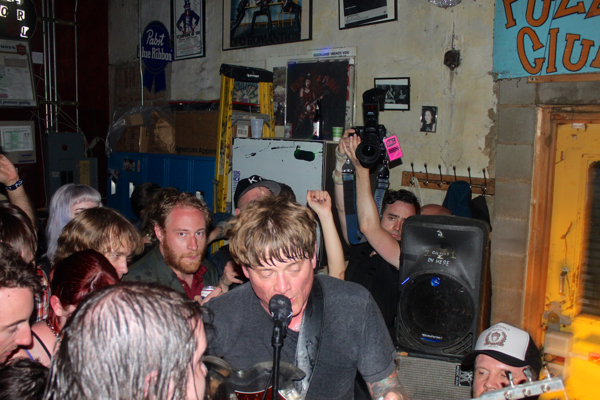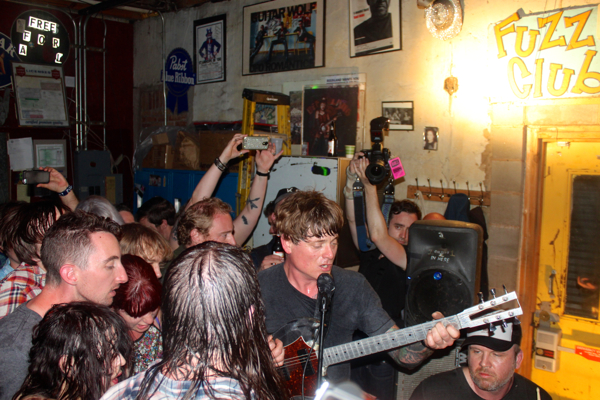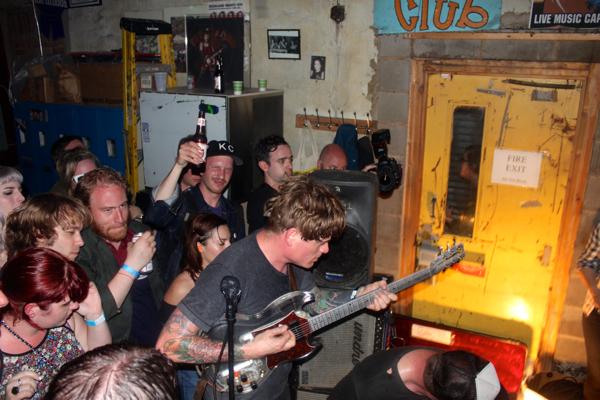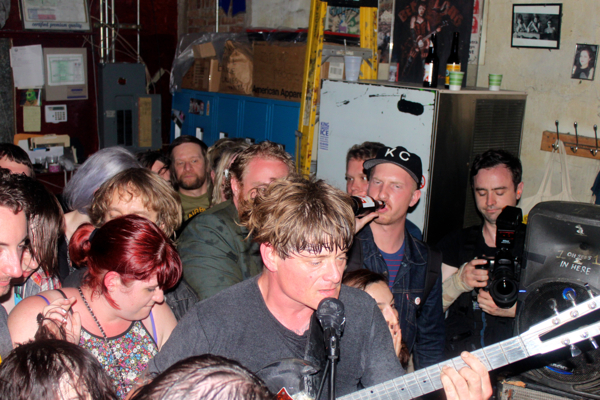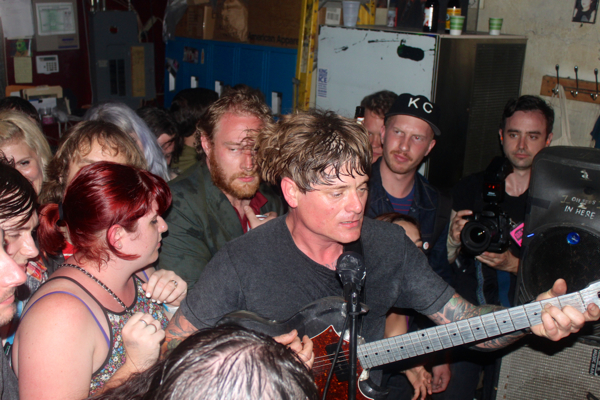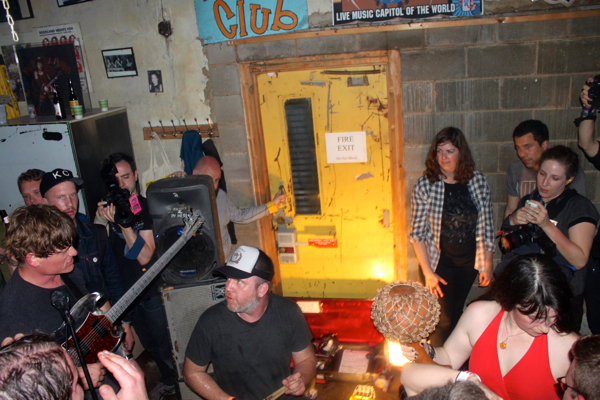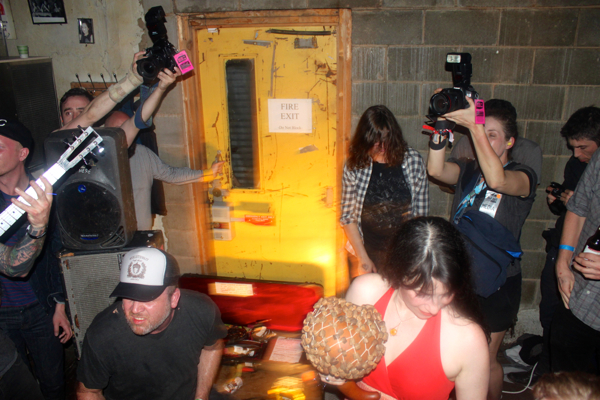 ---
Join the conversation