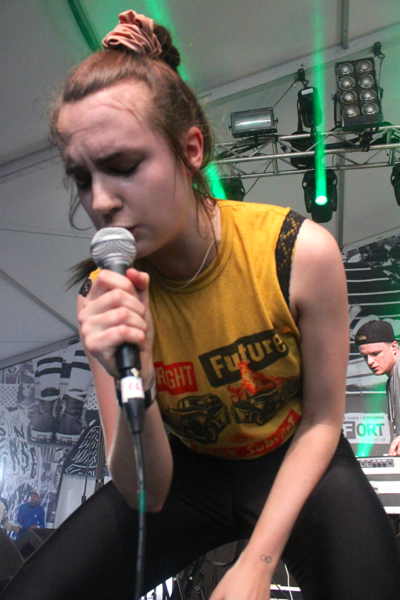 The first (and last time) that I saw Danish rising star Mø, was at a small show (that I helped put on!) in loft in Brooklyn during CMJ 2012. So it was a big leap to see how command the Fader Fort stage down as SXSW, but a well deserved change. She's come a long way. Mø just released her debut LP No Mythologies To Follow and took over the stage with the same confidence and swagger that I remember from her performance at CMJ
From what I saw, the crowd ate her up, and I continue to believe that big things are on the way for her soon. All is well deserved.
She has a few upcoming New York City dates including Glasslands on May 22 and Mercury Lounge on May 23.
Check out pics from her Fader Fort performance below.