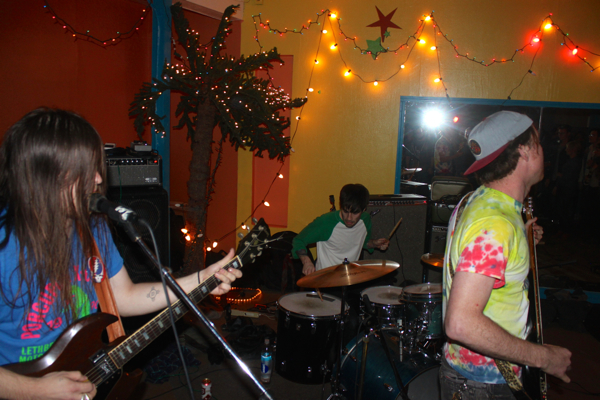 L.A. group Meatbodies, who were formerly known as Chad and the Meadbodies, followed La Luz with a fired up set of high energy riffage. Their set was one that was well suited alongside Ty Segall, very punk-minded (with a psych-edge) with ripe guitar riffs ready to tear you apart.
Keep an eye on these guys for sure.
Find more photos of their set posted below.