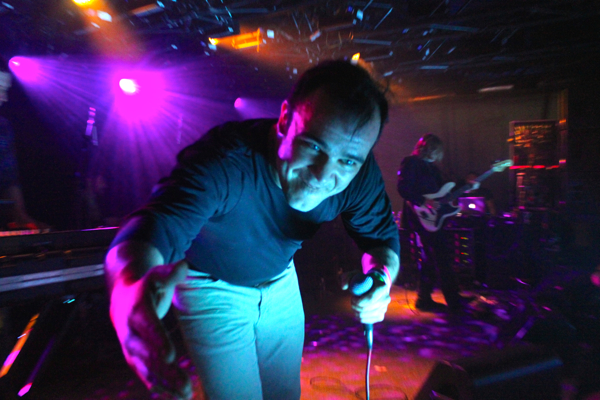 Ask most SXSW attendees who was the "winner" of SXSW, most would tell you Future Islands, and you know what, they're right. I don't think any other act left the festival with as much buzz and praise as the Baltimore, Maryland band.
What's odd is that with the release of their latest LP Singles this week, the band have four albums under their belt. So by no means are they newbies. But they're starting to connect with audiences on a totally different level. The first start was their epic performance of "Seasons (Waiting On You)" on Letterman. Then they've been just plain killing it live. Word of mouth spread, and damn, I don't think there's a hotter band going right now.
I'm glad because after seeing them live for the first time at Hype Hotel, these guys deserve it. Frontman Samuel Herring is as captivating of a frontman as they come. His passionate, husky vocals and crab-like dance movements are quirky and awkward (in the best way). But they're very much his, and because its so honest and true, its transcendent. You'll think of them when you're listening to Future Islands or the next time their name comes up. When he wasn't dancing he was singing to fans, looking at you dead in the eyes as he conveyed his lines.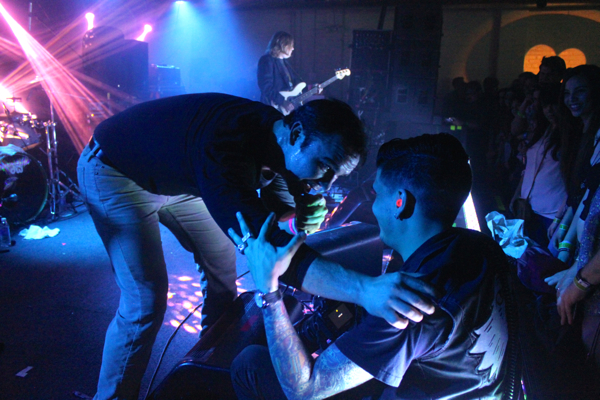 Getting to hear "Seasons (Waiting On You" live made me appreciate what these guys are about. They have this quality to them that just hits you like a ton of bricks, taking over your entire body and soul without you even realizing, or knowing why. They just got it.
Future Islands have a sold out show at Webster Hall on April 30. I advise you find a way to get your hand on tickets, as it's a show you don't want to miss. Hopefully I will see you there.
Find many photos of their fantastic performance below. But first, here's their Letterman performance: