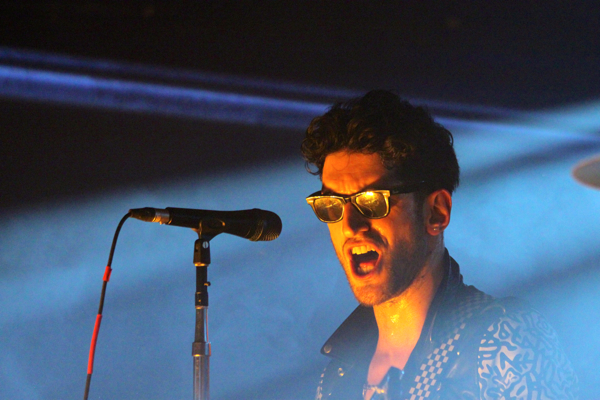 What better way to end my first day of SXSW than catching Chromeo? Especially at the Hype Hotel, which was a rather intimate place to see a band like Chromeo who can most certainly fill up large spaces.
Dave 1 & P-Thugg mixed business with pleasure, seriously hammering through all of their classic tracks, but doing it with a smile. They got a full fledged dance party in the crowd, a well earned victory for sure.
When you see Chromeo, you must be prepared to cut loose and take part in all dance activities.The duo always deliver an energetic performance that begs for movement, and if you don't oblige, it just be plain disrespectful. They mostly stuck with classics, but they also delivered a fair share of the new material off their upcoming LP, White Women.
I'm excited to see what kind of damage the new album will do, especially when I see them at Terminal 5 in May. Find some more photos of their performance which are posted below.