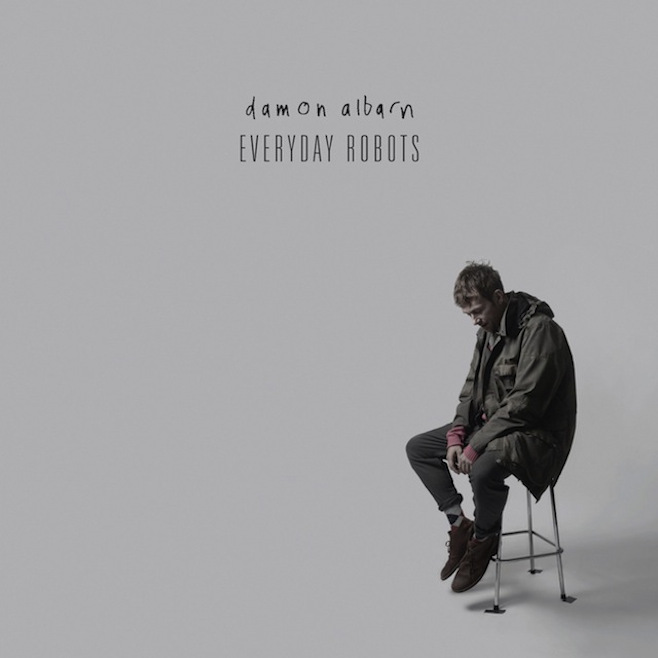 Damon Albarn has announced that his debut solo (at least as just himself) is titled Everyday Robots and will be released April 28 via XL Recordings.
Today he shared the first single, also titled "Everyday Robots." It's something special. Instantly, the songs hits home, connecting in a sweeping way that's inspiration and touching.

A skiddish atmospheric beat (very Thom Yorke like) collides with a classic piano and what sounds like African instrumentals along with Albarn's always warming vocals. The lyrical content isn't hard to read. Albarn is talking about how we are all disconnected, involved in our own technology and thoughts:
We are everyday robots on our phones, in the process of getting home
Looking like standing stones, out there on our own
This is a really impressive first single. I had high expectations, and somewhere Albarn went one step further. Amazing. Between this album and Beck's, it's looking like 2014 is going to be the year of the established artist.
Enjoy "Everyday Robots" below. You can also find the album's tracklist.
Everyday Robots:
1. Everyday Robots
2. Hostiles
3. Lonely Press Play
4. Mr Tembo
5. Parakeet
6. The Selfish Giant
7. You And Me
8. Hollow Ponds
9. Seven High
10. Photographs (You Are Taking Now)
11. The History Of A Cheating Heart
12. Heavy Seas Of Love