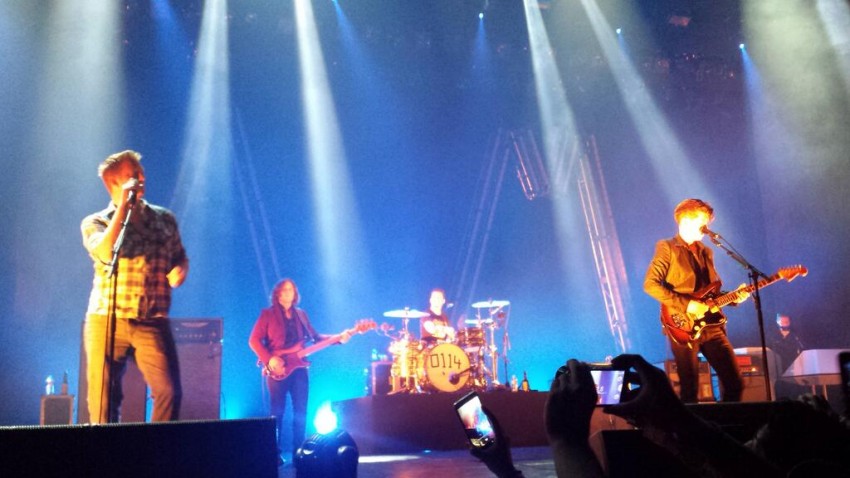 Photo via Arctic Monkeys US
On Tuesday night Arctic Monkeys played at The Wiltern in L.A. During the the end of the set they played one of the best tracks off new album AM, "Knee Socks."
The song features the vocals of Queens Of The Stone Age's frontman Josh Homme towards the end. Since these days both the band and Mr. Homme are based out of L.A., it was a perfect opportunity to bring the song to life as it is on the album.
That's exactly what happened, as Homme came out and sang his part during the performance. As his part came near, he just walked on stage, unannounced and cool as can be, and brought the song home. Absolutely brilliant. I'm envious of all of you who got to witness it live in person.
It took a couple of days, but there is now a video of the performance available for the viewing pleasure of all of us not at the show.
Catch it below:

---
Join the conversation