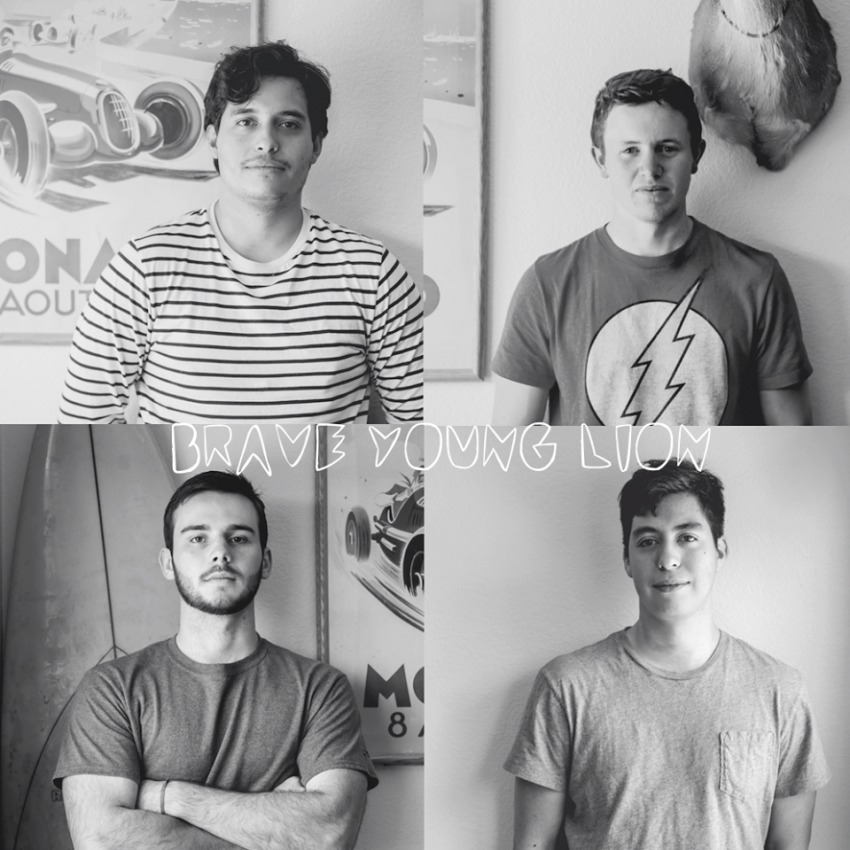 I've been in a little blog slump as of late. But with that said, not too much new stuff has really stood up and grabbed me. But that changed with one e-mail from a young band named Brave Young Lion. They come from Denton, Texas and just released their debut EP Same Old Game.
In their e-mail they say that they feel like they belong in a surrounding such as New York City, with influence from bands like The Strokes, Vampire Weekend, The Killers, Kings of Leon, & Artic Monkeys (I approve). All of this shows on their sharp and exciting EP.
Things kick off nicely on lead track "122A" which sets the tone in style. "Ebbs & Flows" hits the ground running with a powerful guitar riff that instantly catches on to you. Add its glorious chorus and it becomes something that you'll have stuck in your head for the rest of the day. You sense that these guys know how to write a hummable chorus again on "Bodies/Hours" and hear some impressive instrumentation on the impressive "Same Old Game."
There was an instant connection when listening to each track on this impressive little EP. This connection is really hard to find. But when you find it, or rather, it finds you, it really hits the spot.
Take a listen to two tracks below, and if you like what you're hearing, be sure to grab the EP from their bandcamp page for free. I also have it posted after the jump. Enjoy.
[mp3]: Brave Young Lion – Ebbs & Flows
[mp3]: Brave Young Lion – Same Old Game


---
Join the conversation